This is amazing. The girls are so busy with the new Ancient Charm Collection and I've got some more pages I must show you and there a new free Quick Page waiting for you too.
Please take a look yourself, they are truly so wonderful:
---
The Ancient Charm Collection is the last day on sale.
You can save up to 49%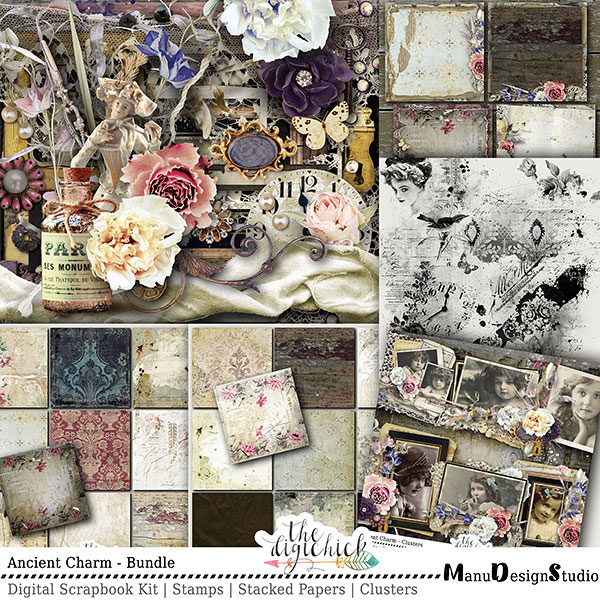 ---
Look at this fantastic and cute page Jacqueline created. I love how the colors are harmonizing
And of course she made a Quick Page for you, thank you so much, Jacqueline!
Please click the preview or the link below to download: