Dr Martin Luther King Jr. once said
"Darkness cannot drive out darkness; only light can do that. Hate cannot drive out hate; only love can do that."
Let us choose peace and love.
Christmas season is the celebration of Love and …
who doesn't dream of a White Christmas?
For me it really would make Christmas perfect. Looking out of the window and seeing all that snow and the sparkling glitters in the light of the lanterns while inside smelling the fir sprigs and cookies and candle lights …
Yes, this is my most favorite time of the year.
I really can't wait.
And so I called the new collection: I'm Dreaming Of A White Christmas (hoping, that it really will be snowing  on Christmas)
There is so much white, snowy Christmas stuff inside:  baubles, pine cones, ribbons, fir branches, ice flower overlay, lantern, cookies, straw star, Christmas deco balls, golden leaves, curled paper, angel …..
I'm Dreaming Of A White Christmas – Papers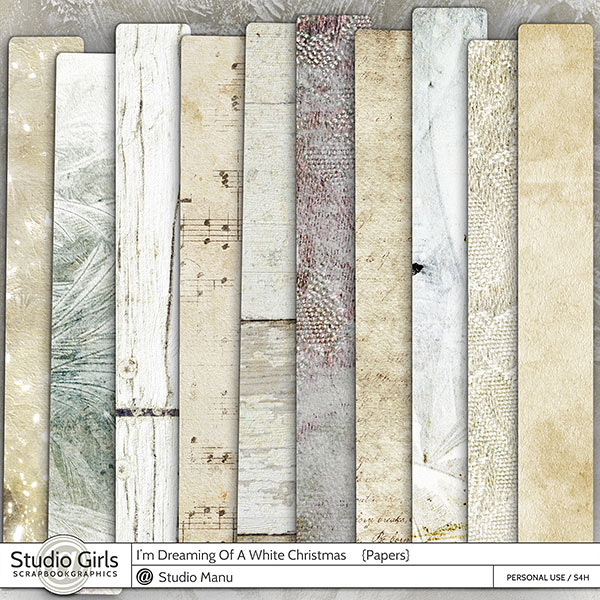 Inside the Page Kit you'll find 10 textured Papers and 11 extra Papers. These extra papers are modified versions of the originals.
Total included are 21 papers: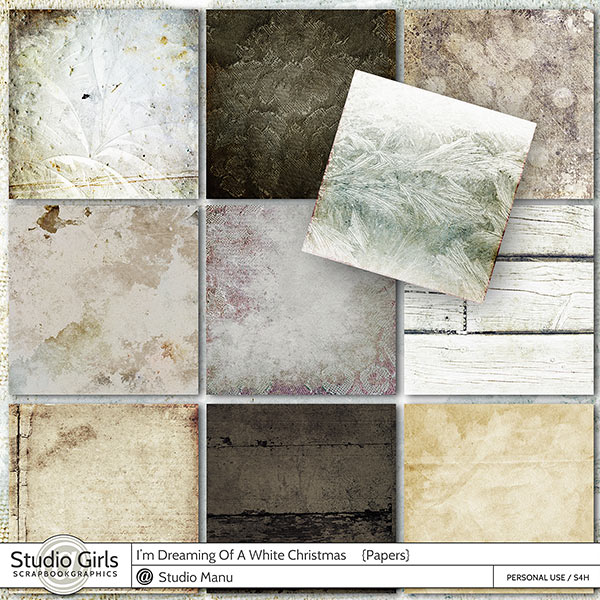 I'm Dreaming Of A White Christmas – Stacked Papers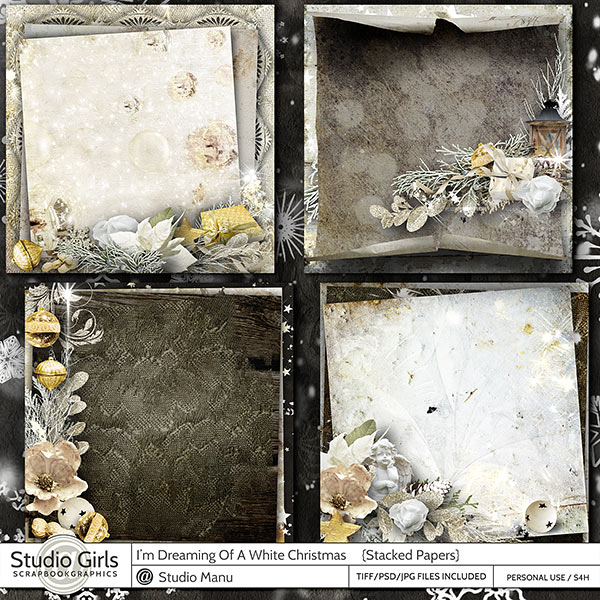 This set contains 4 stacked papers
Included are .jpg files and .psd files as well as .tiff files
Mix and match with each other till you satisfied and create wonderful White Christmas pages in almost no time.
I'm Dreaming Of A White Christmas – Sparkling Overlays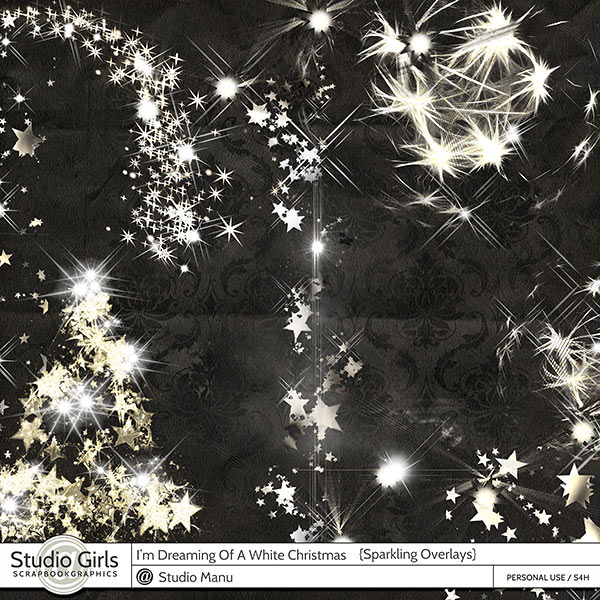 5 beautiful, super sparkling Overlays.
Saved separately in .png file format.
I'm Dreaming Of A White Christmas – Clusters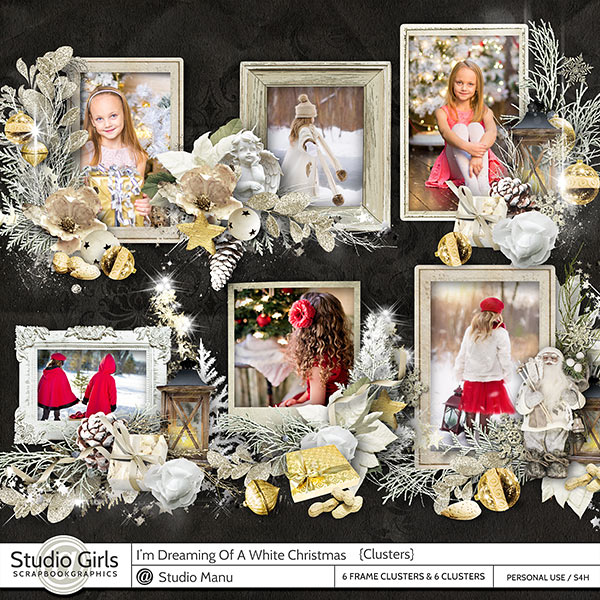 A set of 6 Clustered Elements + 6 Frame Clusters ready for you to use.
Shadows already added.
6 Clusters come without frame and 6 Clusters come with already frame added.
So for your own creativity and needs you can choose your own frames or use the finished Frame Clusters.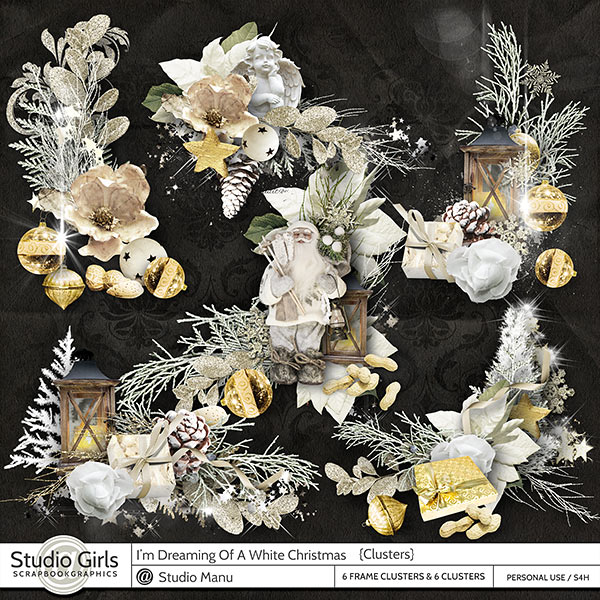 I'm Dreaming Of A White Christmas – Bundle
Everything included from the I'm Dreaming Of A White Christmas Collection – with BIG savings 51% off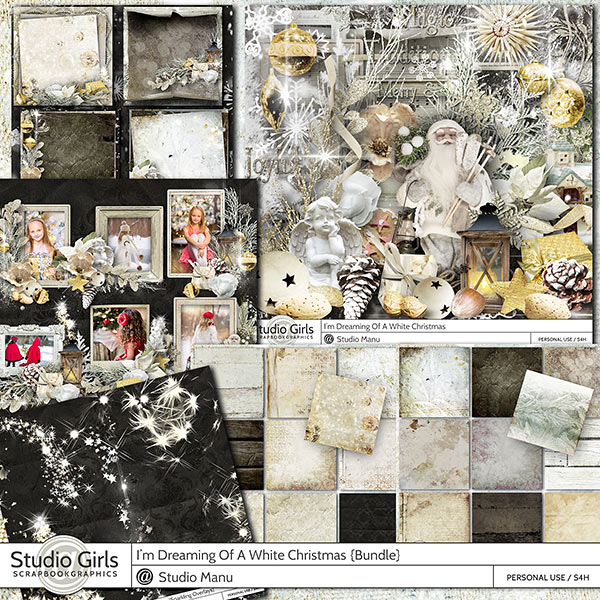 Check out the complete collection:
I'm without words. Such super beautiful, stunning Inspiration Pages by my awesome CT girls:
Here is a wonderful little Mini Kit coming to all Studio Manu Newsletter Subscribers later this day!
Hope you like it!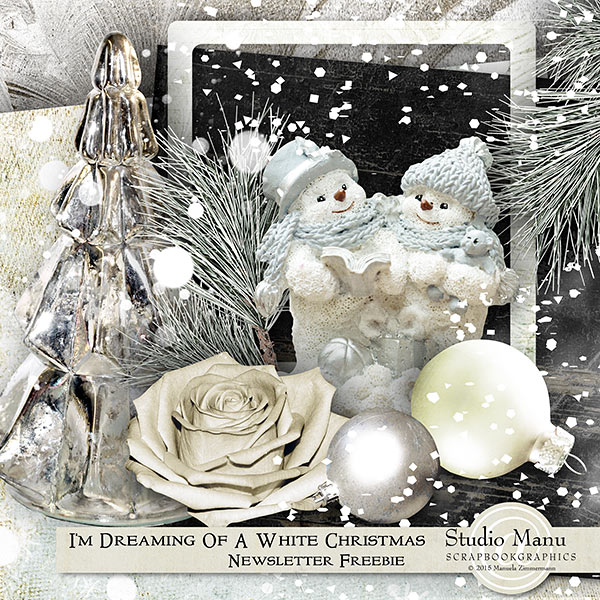 Just look at this marvelous layout Yuki created.
Such sweet photos; a really brilliant Christmas Layout: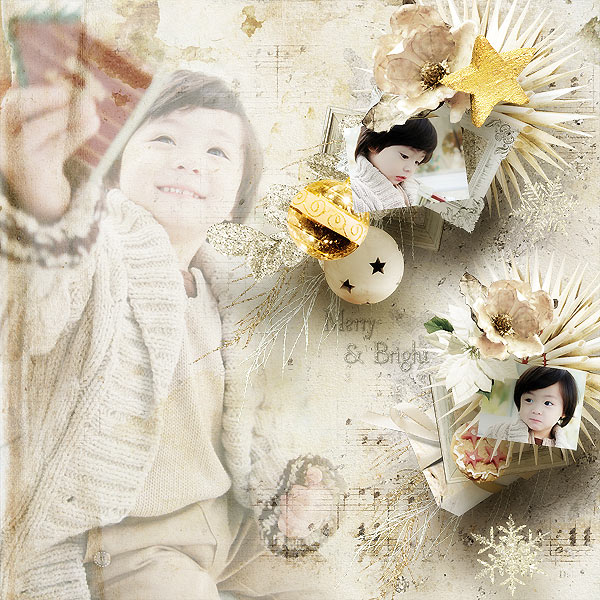 You know – Yuki turned her page into a wonderful Quick Page which you can download here right away.
Because it's with a blend in the background you can also download as PSD and/or TIF, pick your desired version below.
Thank you so very much, Yuki!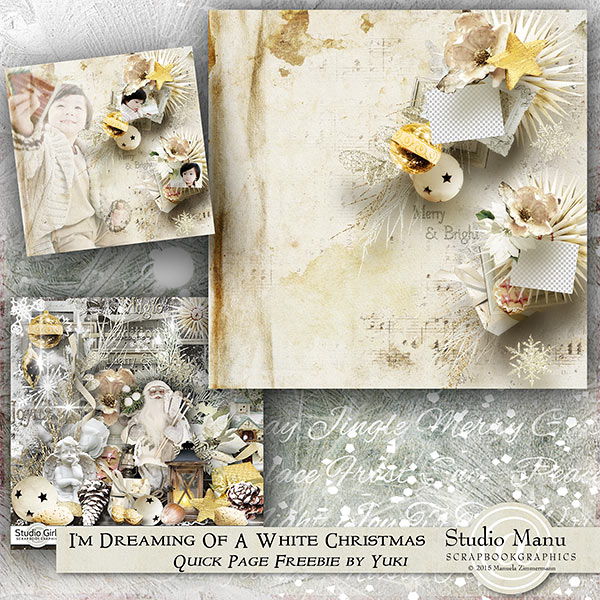 >>> PSD Version <<<
>>> TIF Version <<<
>>> PNG Version <<<