In Those Days …. always love to call back wonderful memories.
A new Page Kit along with some amazing Overlays released this week and also I made some beautiful Holiday Greeting Cards with I'm Dreaming Of A White Christmas.
In Those Days – Page Kit
50% off limited time intro sale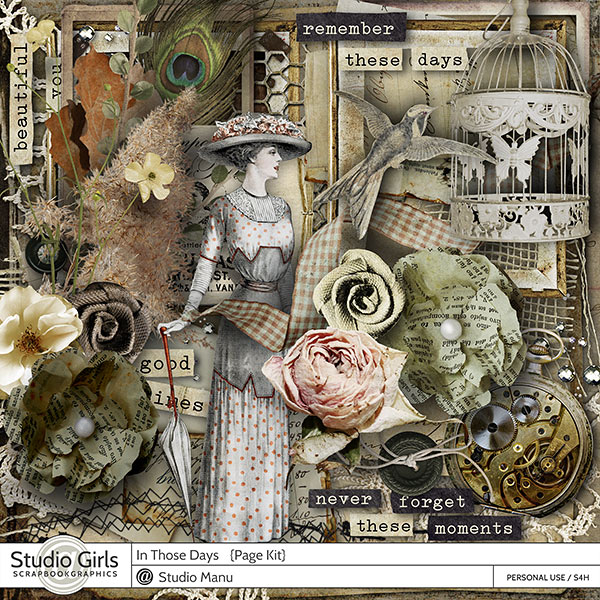 You get:  Messy Stitch, Torn Doily, Old Papers and Letters and Ephemera, Flowers and Foliage, Old Clock Work, Buttons, Chicken Wire, Dry Leaves and Reed, Victorian Lady, Feather and Bird and Bird Cage and lots of beautiful things more ….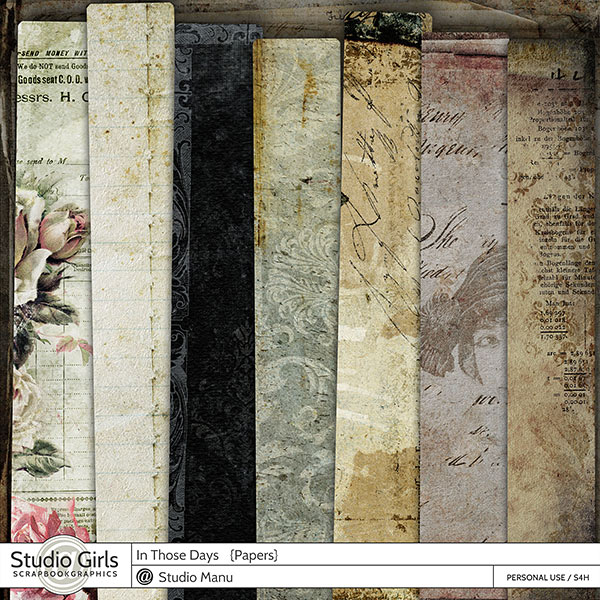 Included also are 7 beautiful Background Papers and 8 extra Papers.
See them all on the previews below: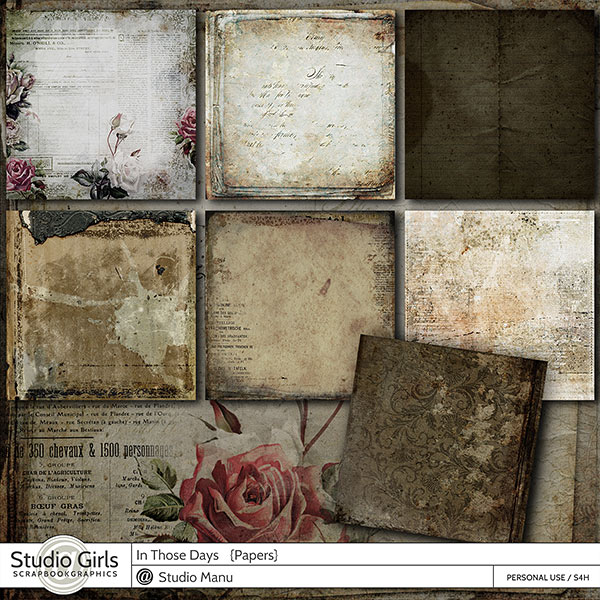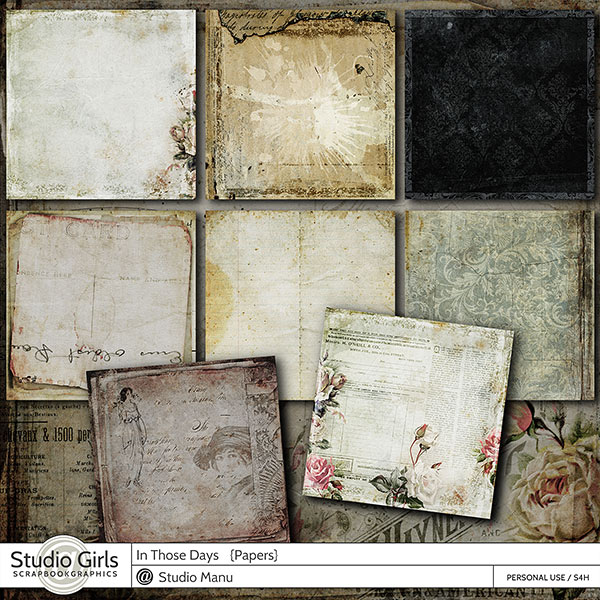 In Those Days – Overlays
25% off limited time intro sale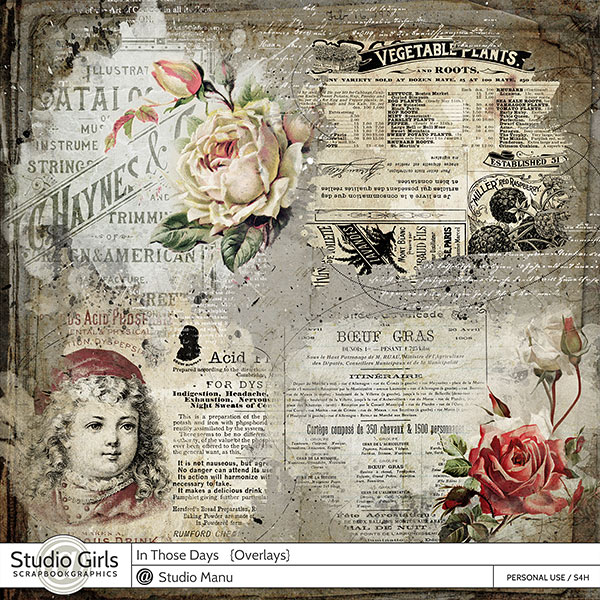 In Addition to the Page Kit I created this set of overlays, it's fun to play with them.
Try the blend mode in your Graphic Software or just lay them over your background paper, you'll see – it's just amazing
Check it out here
Look at those fantastic pages created by my amazing CT girls:
I'm Dreaming Of A White Christmas – Holiday Greeting Cards
I played a bit with the I'm Dreaming Of A White Christmas Collection and came up with these Holiday Greeting Cards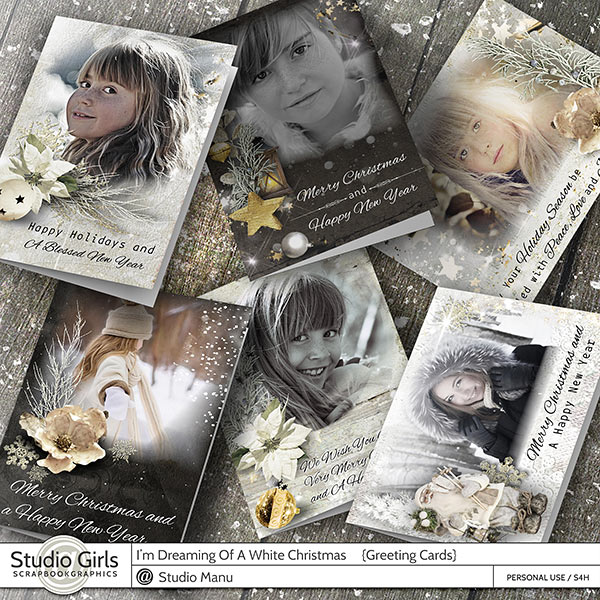 4 cards 7×5 (2100x1500px double format: 7″x10″; 2100x3000px)
2 cards 5×7 (1500x2100px double format: 10″x7″; 3000x2100px)
6 Word Art / Greetings
Text / words on the cards come separately in .png file format.
Add your photo, choose the greeting words you like the most or write your own text and you are done!
You have the most beautiful Holiday Cards in no time!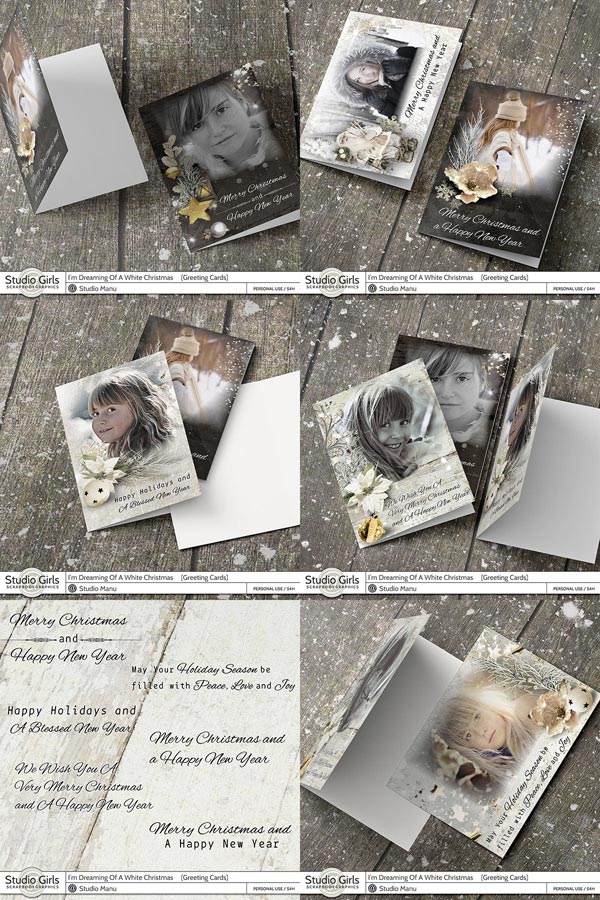 See them here – they are 20% off on limited time intro sale!
Today Studio Manu Newsletter Subscribers get this Cluster I made with In Those Days and a Free Word Art I added to my page.
Hope you like it: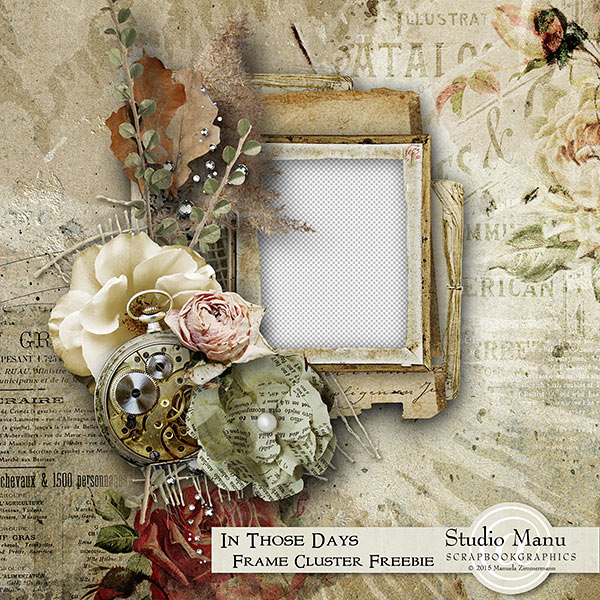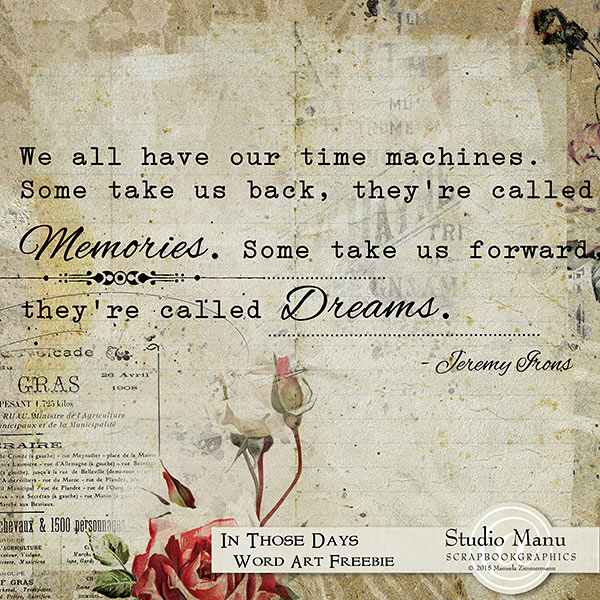 Yuki made such a beautiful layout again.
Love those cute photos, they are so very sweet and love that deep contrast: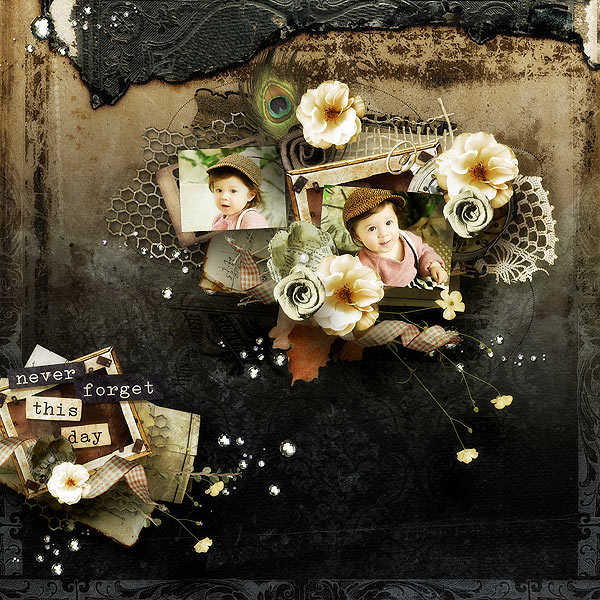 You can download her layout as Quick Page right here below.
Thank you so much, Yuki!
Please click the preview or the link below to start download: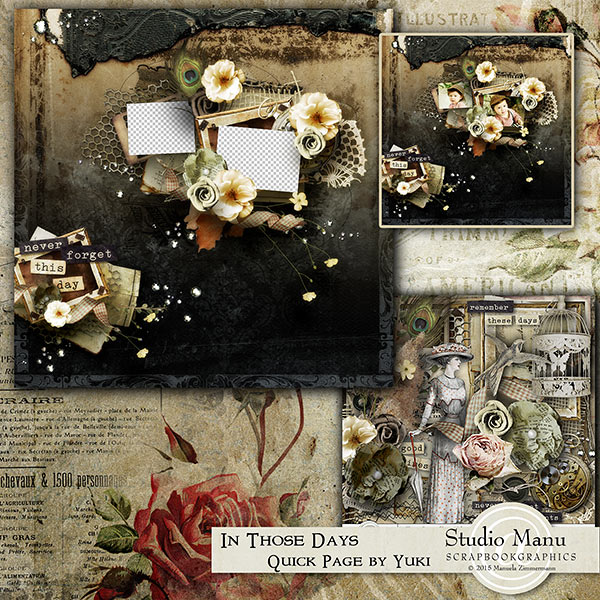 Thank you so much for your visit and reading!