Die Vorbereitungen auf das schönste Fest des Jahres sind im vollen Gange!
Und als ob es nicht so schon hektisch genug ist, drängelt unser Nick jeden Tag nach einem Weihnachtsbaum.
Ich vertröste ihn dann immer und er sieht es dann auch ein, wenn ich ihm sage, daß wir Weihnachten gern noch einen Baum MIT Nadeln dran hätten.
Solange backen wir Kekse, basteln, malen, schreiben Wunschzettel, zünden Räucherkerzen an und geniessen die vielen schönen Lichter im Haus und draussen.
Jaaaa, jaa oh du fröhliche ….
Mein neues Kit heißt: *Magic Christmas* ist wie immer 20% reduziert und kommt wieder mit
passenden Zusatzpacks, wie Cluster Frames (16% reduziert) und Wordarts (20% reduziert).
Und alles zusammen natürlich auch wieder im Super Sparpaket (36% reduziert)
Dazu passend gibt es auch noch wunderschöne Weihnachtskarten.
Diese sind ganz schnell selbst gemacht und ergeben einen schönen persönlichen Weihnachtsgruss.
Die Karten sind 45 % reduziert uns sind nicht im Bundle mit enthalten.
*******************
So … we are in the middle of our preperation of the most wonderful celebration of the year.
Ans as it is not hectic enough Nick asks me evry day where our christmas Tree is.
I always have to say to him that I would love to have at Christmas a tree WITH fir needles.
So long we make cookies,  do handicrafts, painting, writing the wishlist(s), and enjoying the many wonderful lights inside and outside.
Yes … Oh How Joyfully
My new kit is called: *Magic Christmas* and as always it is 20% off!
Also available again some coordinating packs liek Cluster Frames (16% off) and Word Art (20% off).
Everything together you also canget in a Super Saving Bundle (36% off)
I also created some beautiful Christmas Greeting Cards.
This is an easy but special way to send to your families and friends personla greetings with your own photos.
I'm sure they will be marveling about those precious greetings and they will love it.
The Cards are 45 % off and are not included in the bundle.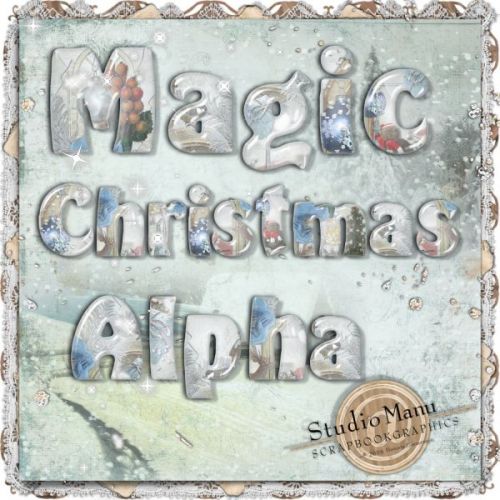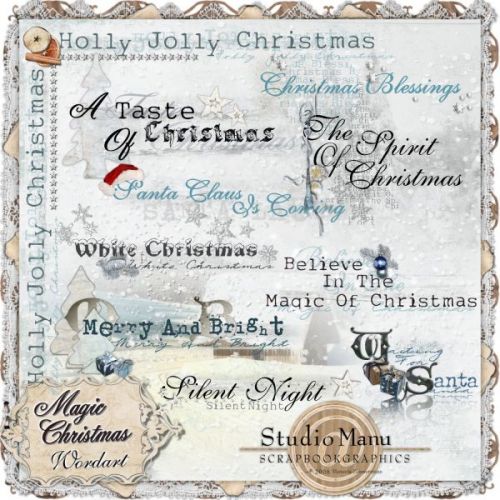 *********
Christmas Greeting Cards using Magic Christmas – 45 % off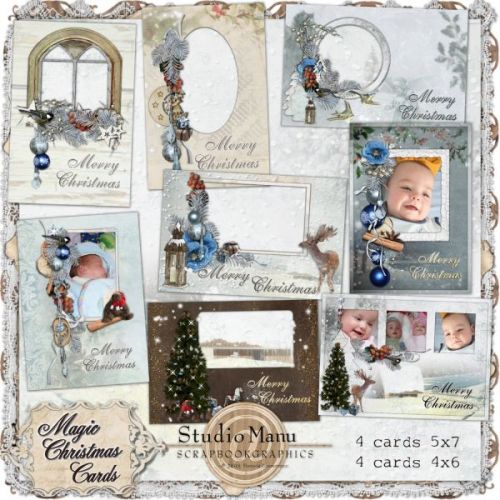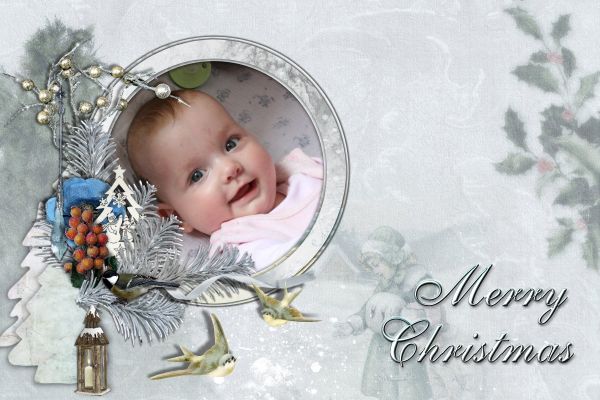 Doesn't look it so beautiful?
*************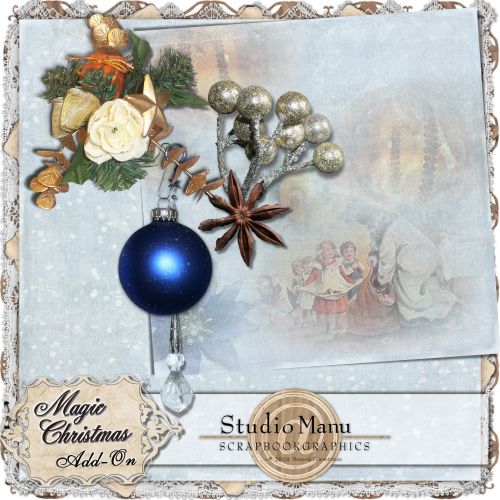 Blog Freebie – Free Word Art