I have to admit the colors were a challenge to me but after looking at the result so worth to sit down and make it. I never would have guessed it will turn out the way it did.
MiniO's are always 44% off – BUT 4 days only!
I have 5 packages this time you can chose from the Remnants Of The Past:
Elements
Papers
Word Art / Word Strips / Stamps
Clusters
Stacked Papers

Remnants Of The Past – Elements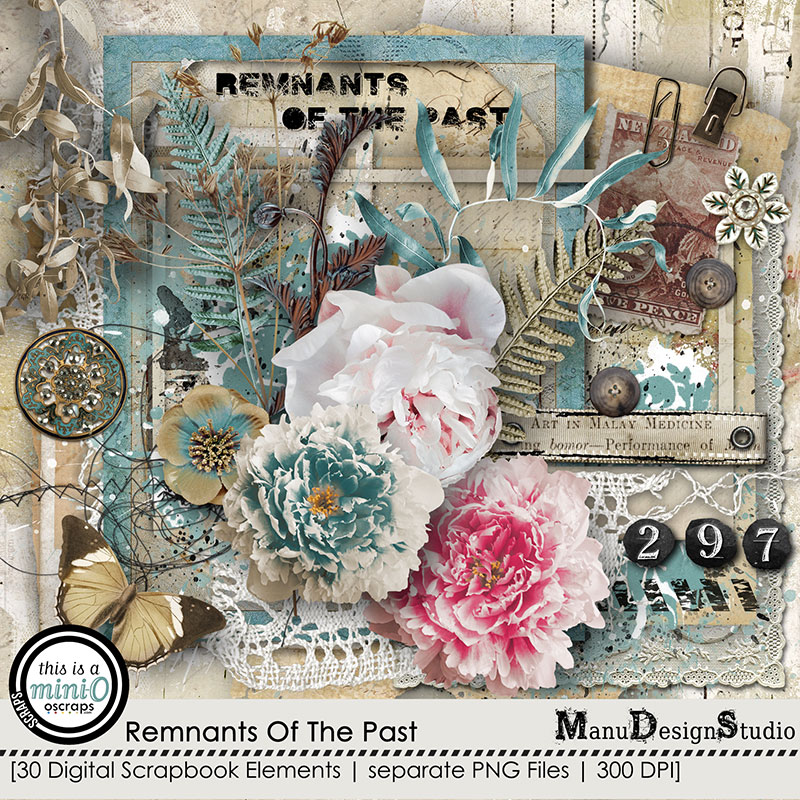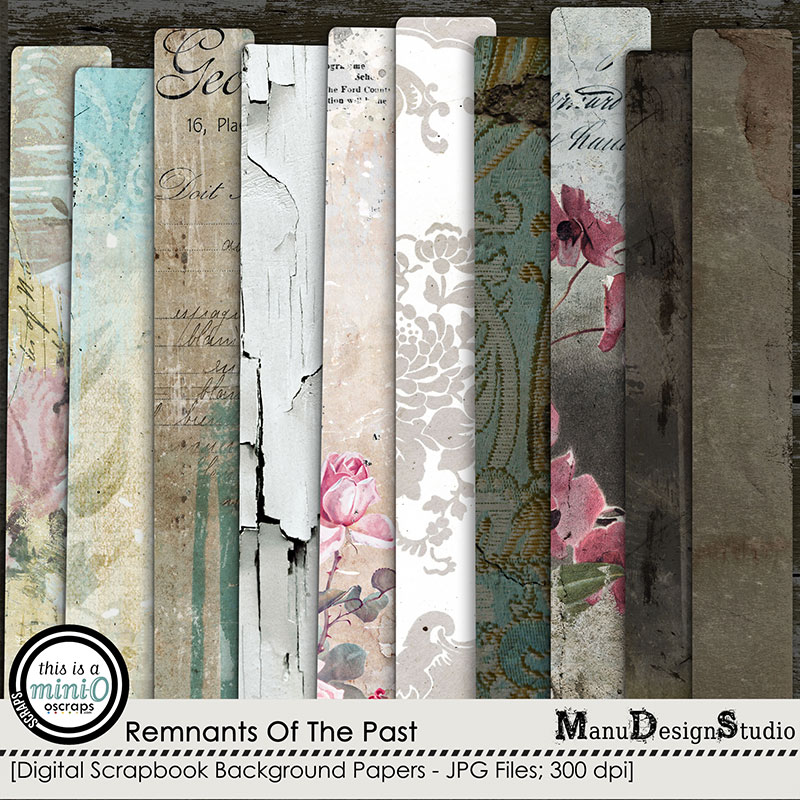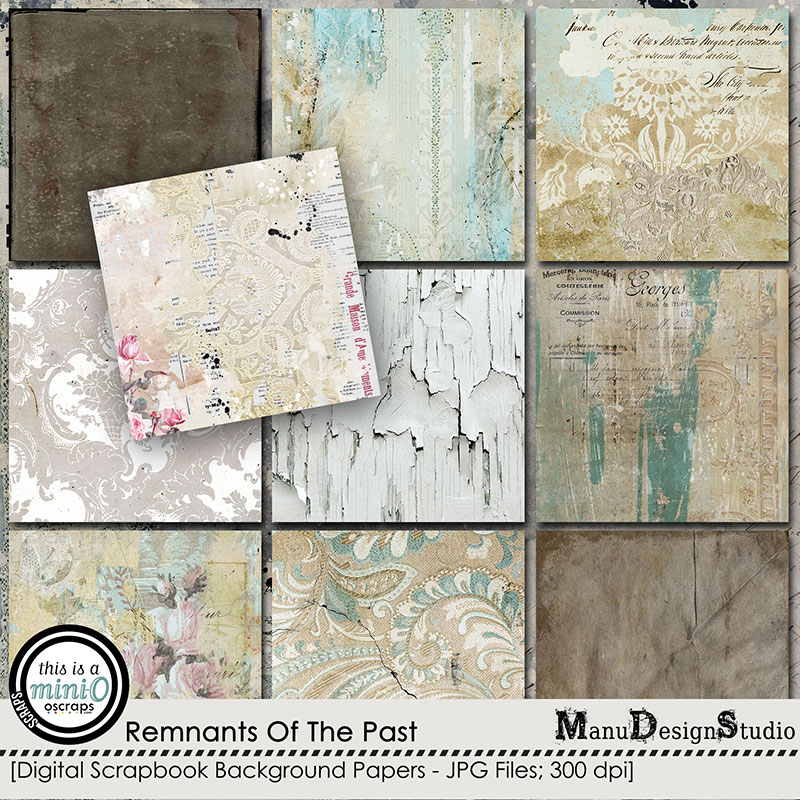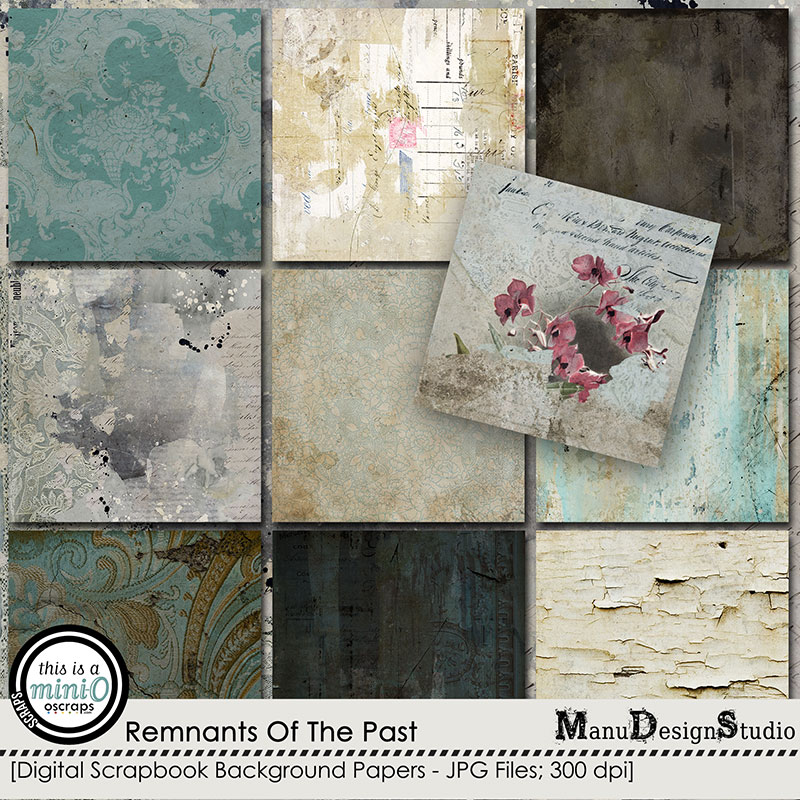 Remnants Of The Past – Word Art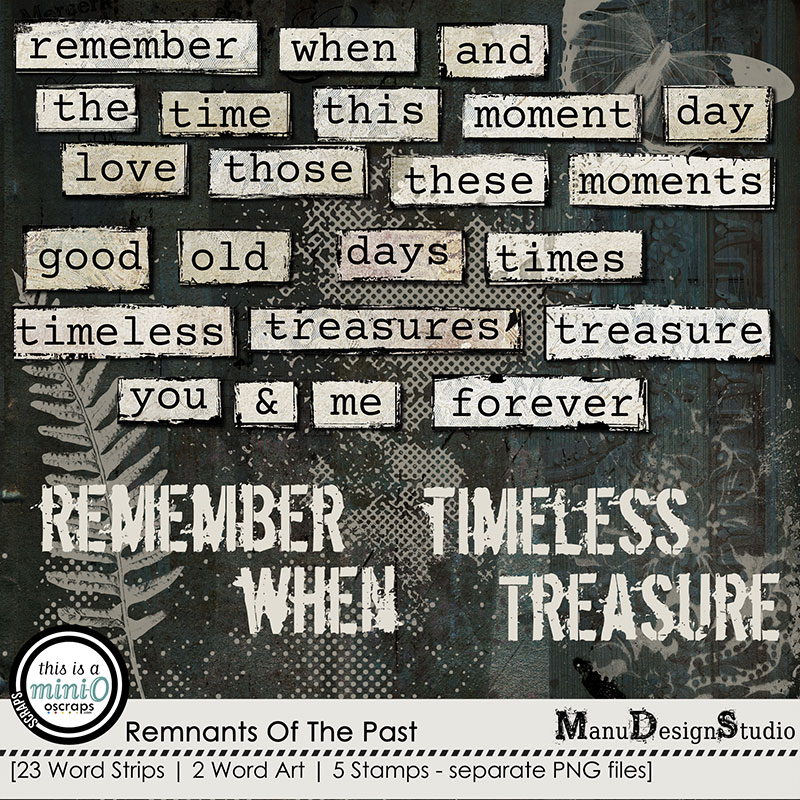 Remnants Of The Past – Stacked Papers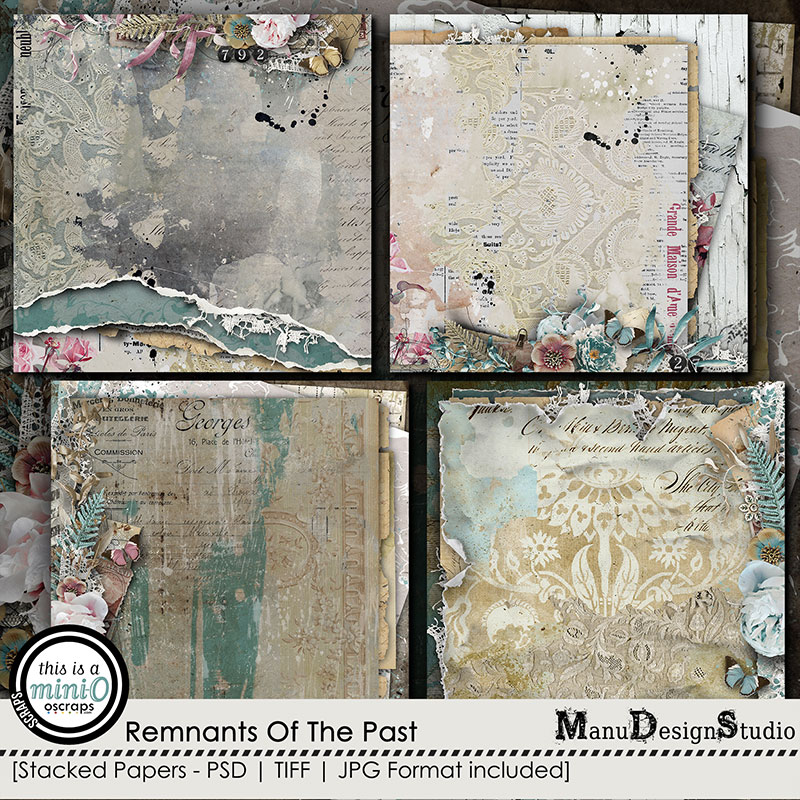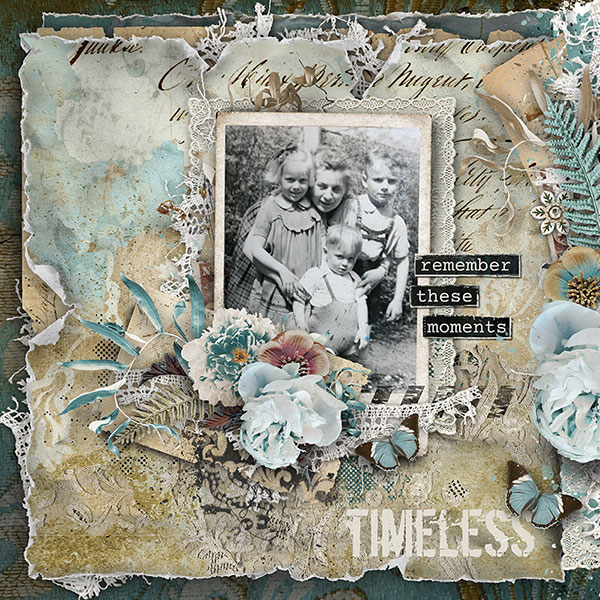 ---
Remnants Of The Past – Clusters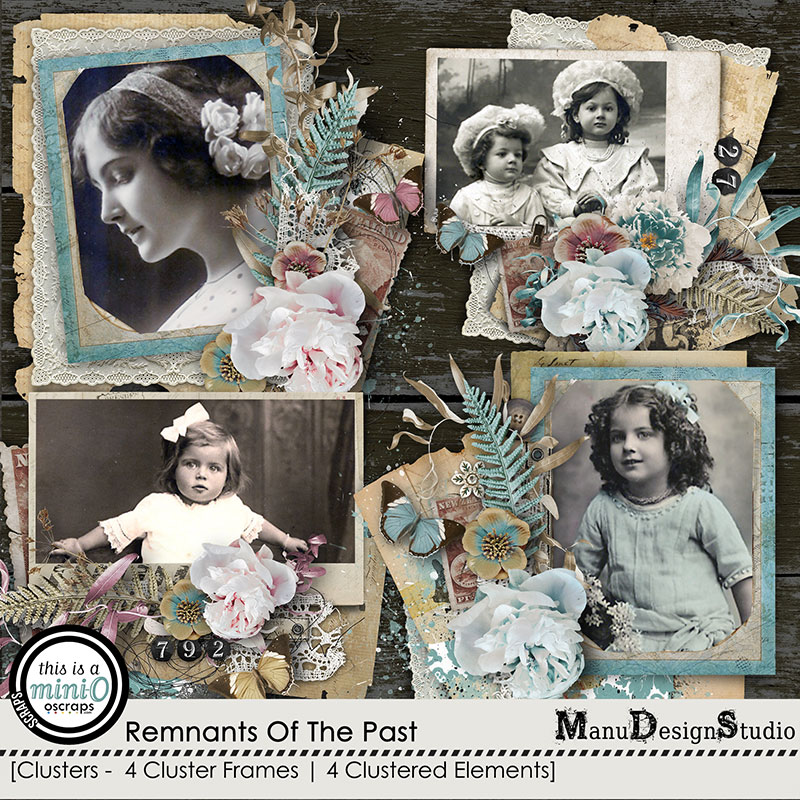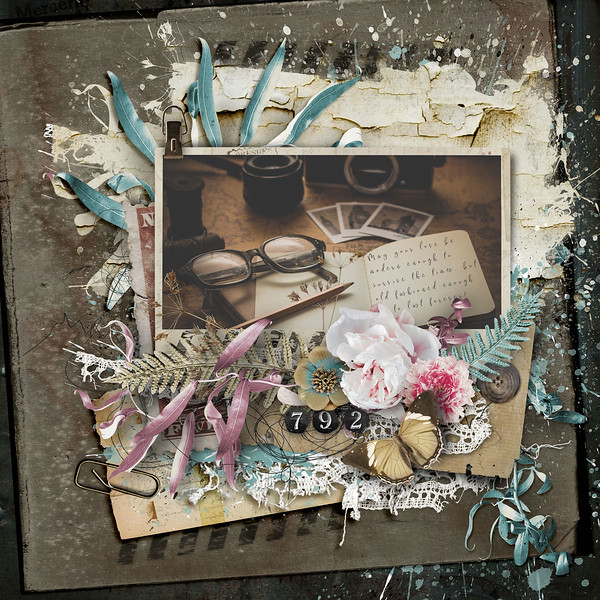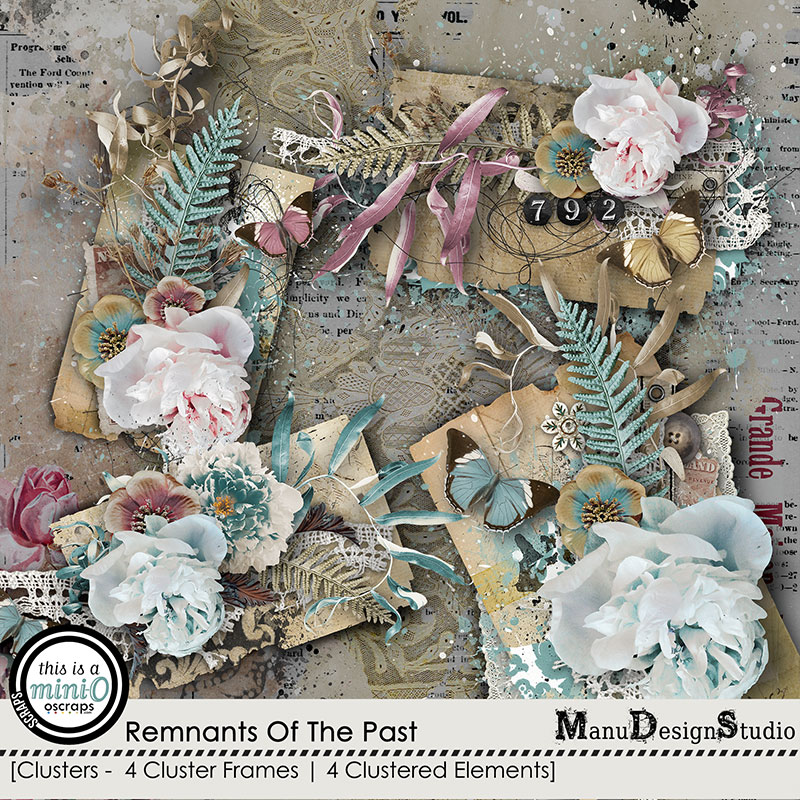 ---
So – don't miss the deal!
44% off each single pack BUT only till Monday
---
Inspiration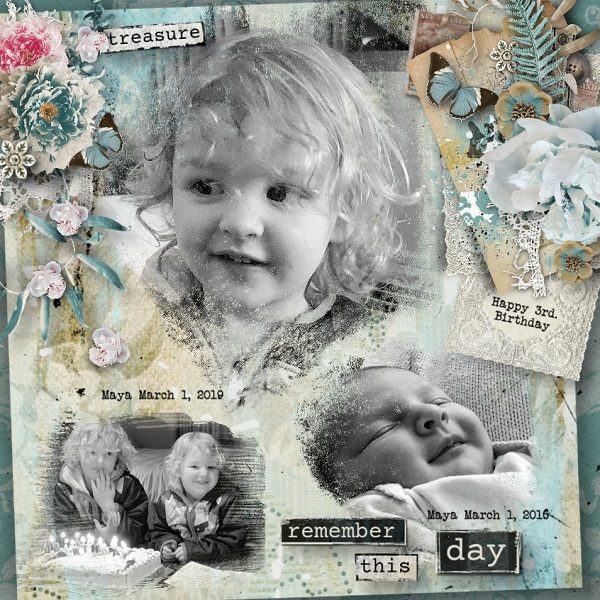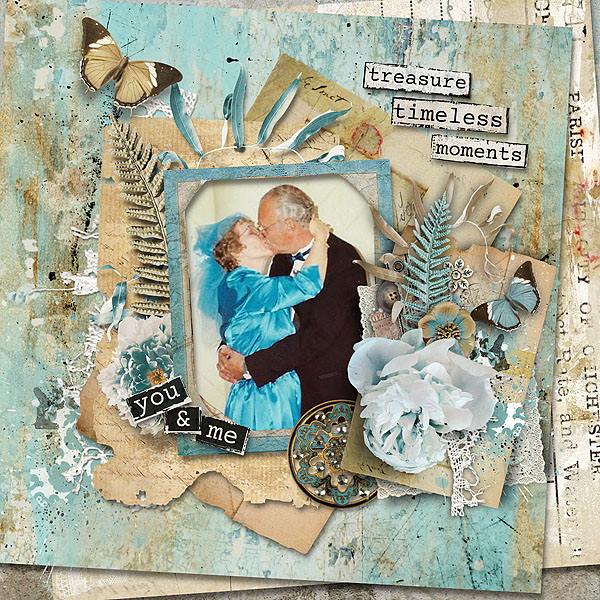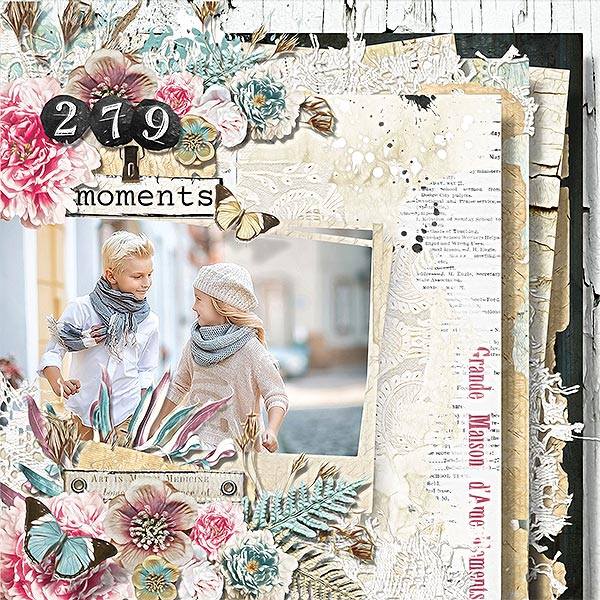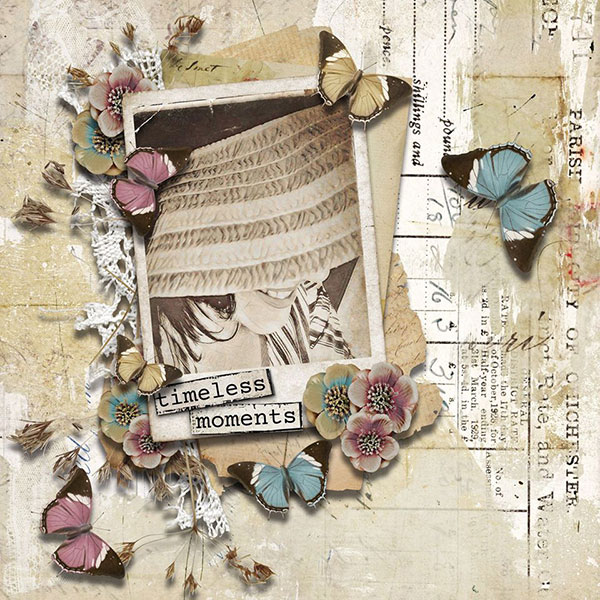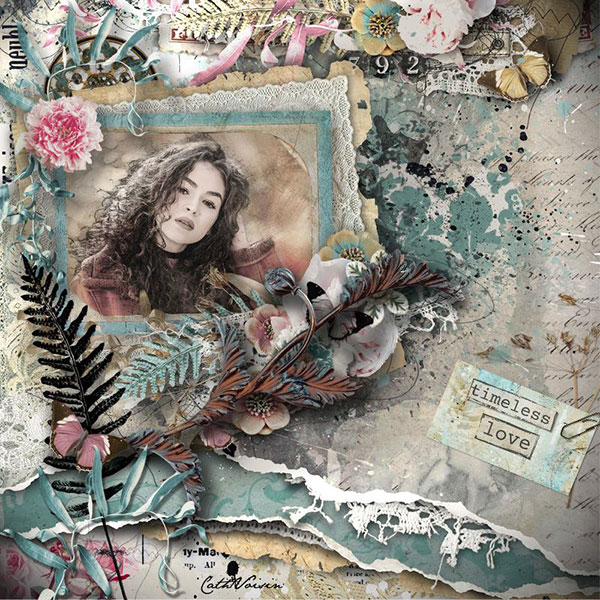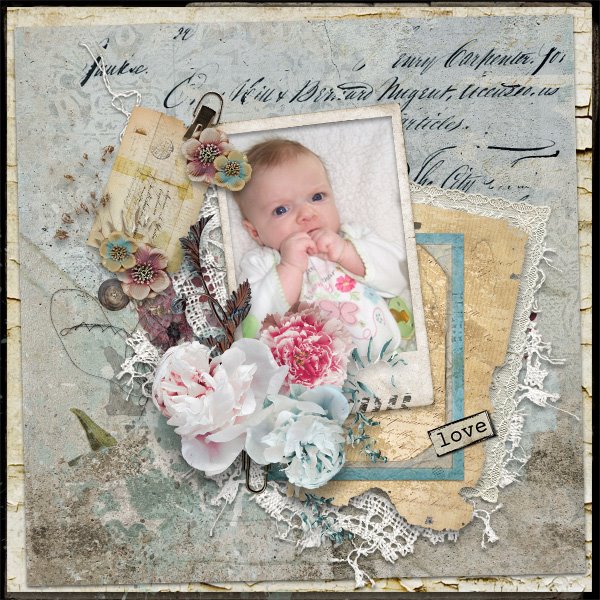 These layouts are so very beautiful and inspiring!
---

Welcome to our 13th Birthday SALE-bration!
Check your wish-lists – almost everything is 40% off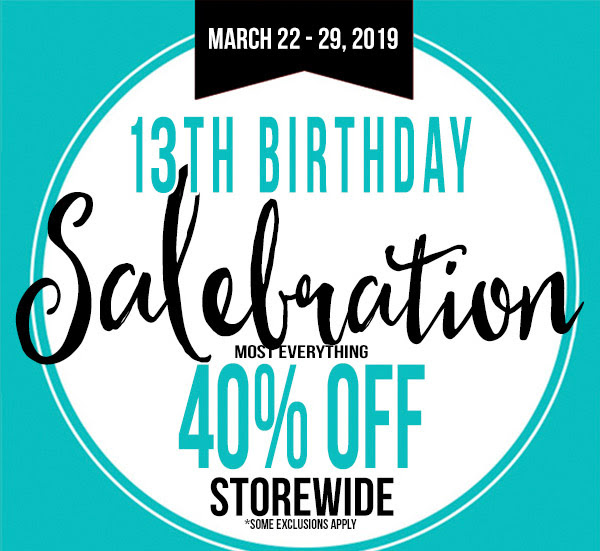 ---
Newsletter Freebie
almost on the way to all newsletter subscribers, I hope you like the little free addition to the Remnants Of The Past Collection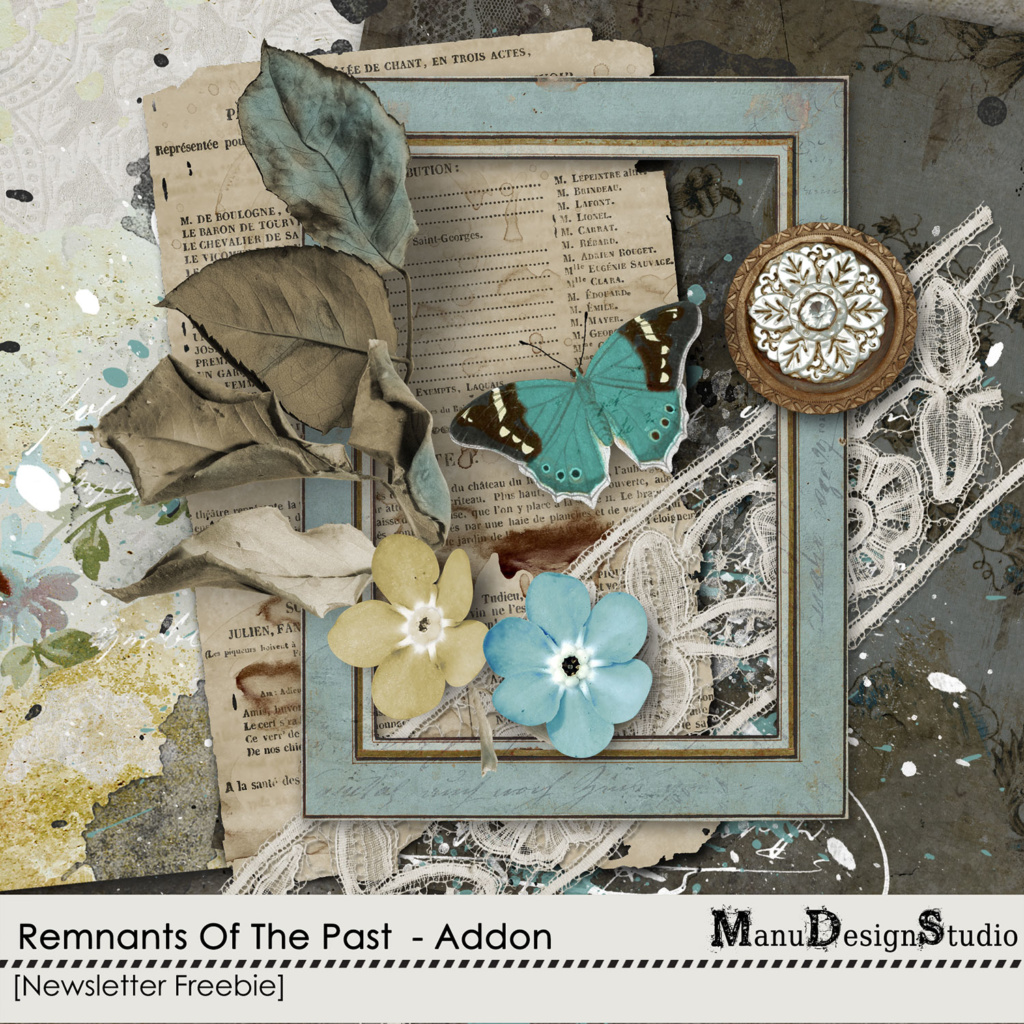 ---
Blog Freebie
Today's Blog Freebie comes from Marthie. In fact there are 2 freebies. She included the cluster frame too. So you have a quick page and a frame cluster from her.
The Word Strips are added to the page and frame. If you don't like them you could just add flowers on it or any other embellishment. Just an idea 🙂
Thanks so very much, Marthie.
Please click the preview or the link below: