I want to wish you and your family a very Merry Christmas and a happy, healthy, prosperous New Year. Enjoy the time together with friends and family,
I have two little sets for this weekend and a beautiful Blog Freebie and my Christmas gift to you comes with the newsletter.
But first I must show you another marvelous page created by Janet with the Vintage Christmas 6 – Collection:
The story behind the photo is so fun. Her granddaughters realized that the Santa is her dad and they had to giggle.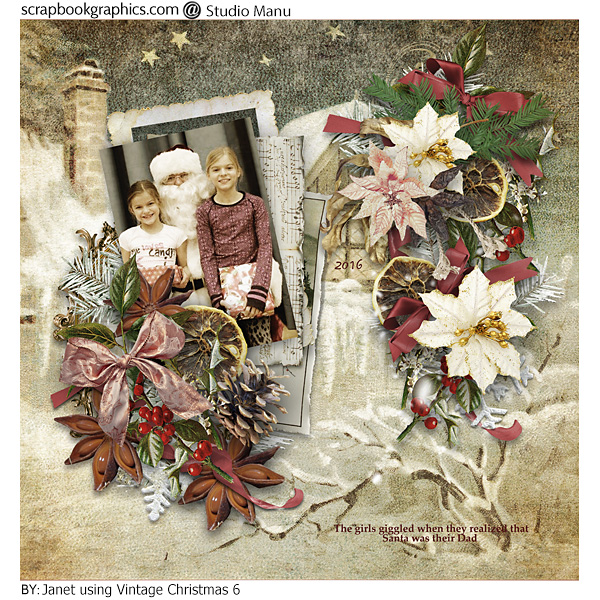 ---
And here is an Vintage Christmas Alpha.
The idea comes from my CT girls Antonia and together we built this beautiful
Each letter is handmade by us. There no font used.
We love love love how it turned out.
50% off on intro sale limited time!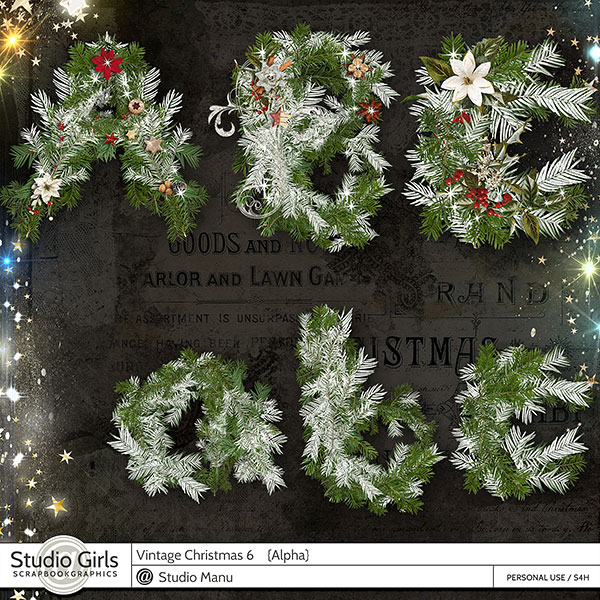 This set includes uppercase letters A-Z and lowercase letters a-z
Each uppercase letter comes as decorated version as well as plain version,
so, if you wish, you can decorate the letters using the elements of The Vintage Christmas 6 – Kit yourself.
Lowercase letters come in plain version only.
Here is a sample word art. It is also included as bonus along with a few others, created by Antonia: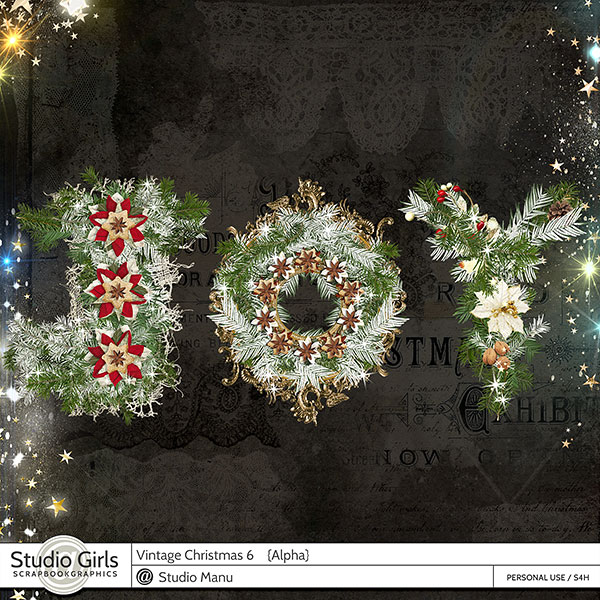 ---
I've also added a set of
50% off intro sale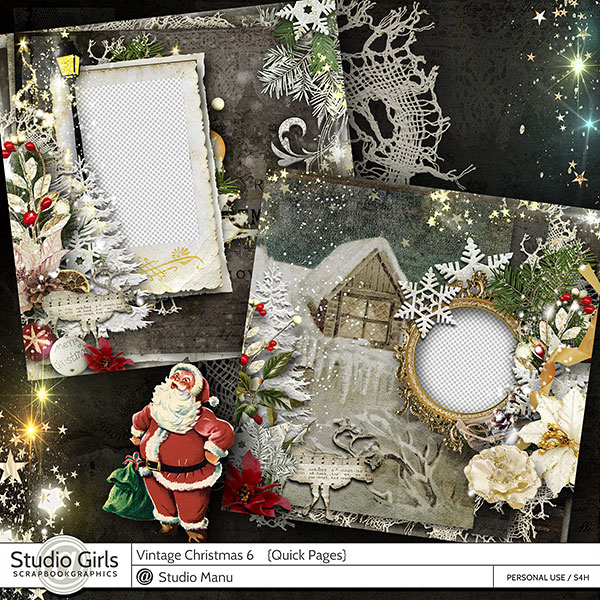 Quick and Simple; ready to use: Just add your photos and/or text or story or whatever you wish and you're done! Created using Vintage Christmas 6 – Collection.
2 beautiful Quick Pages included, 12×12 (3600 x 3600 px), individual .png files!
Sample Pages: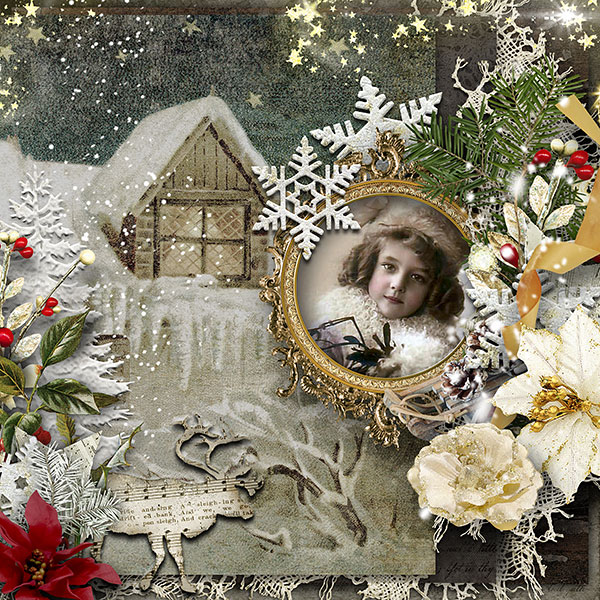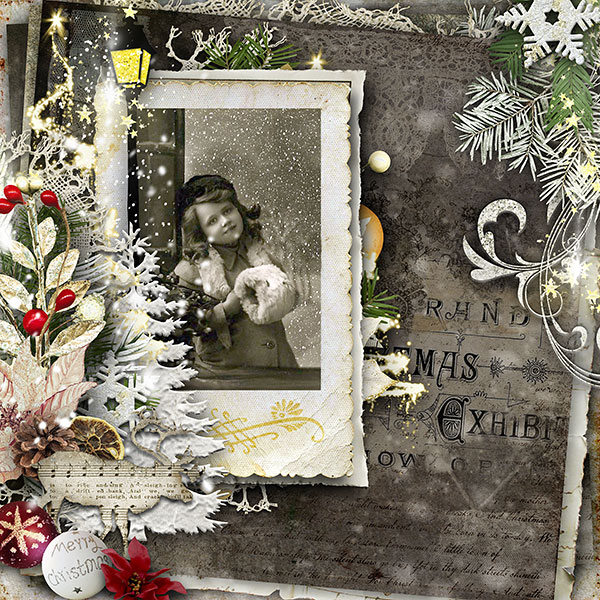 These Quick Pages are 50% off for a limited time!
Vintage Christmas – Quick Pages
---
Merry Christmas – Newsletter Freebie
Here is my Christmas Gift for you.
It will arrive tomorrow in all Studio Manu Newsletter Subscribers Inboxes.
Hope you like it!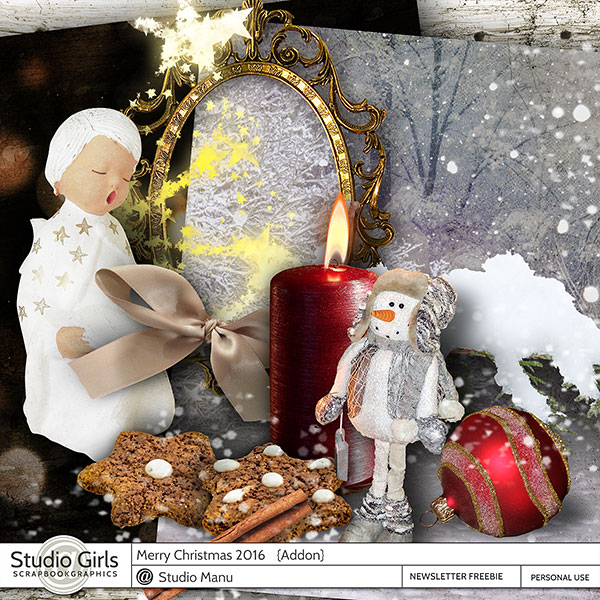 ---
Blog Freebie
Look at this absolutely incredible Jacqueline created with Vintage Christmas 6.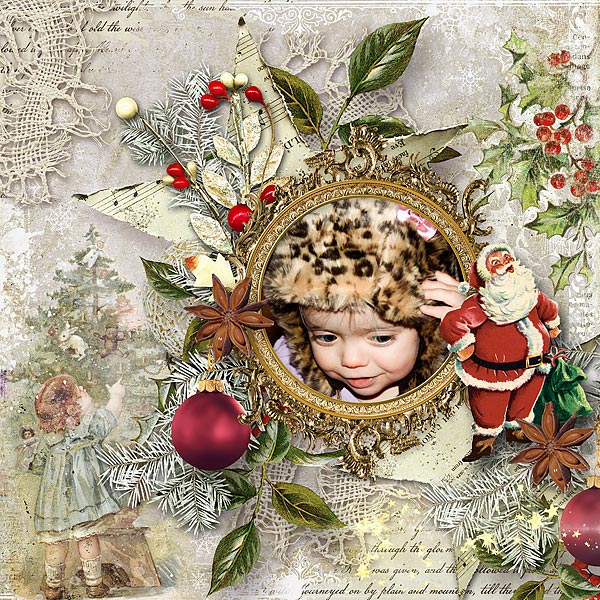 And here is the Quick page she made to share with you.
Thank you very much, Jacqueline!
Please click the preview or the link below to download: