Yes – Christmas has arrived, the kids are very excited. The tree is decorated. Last cookies baked. Thelast door of the Advent calendar opened. All gifts wrapped – now we can only wait for the Santa.
Before he comes I want to show you (probably) my last releases for 2012 and I also have some beautiful gifts for you.
First I created a wonderful addition to my Vintage Christmas 3 – Collection. This set of amazing Photo Masks.
Each of the Masks comes in 4 version:
with text, without text, distressed, clear – this makes them really very versatile.
******
Ja – nun ist es soweit, Weihnachten ist angekommen. Die Kids sind sowas von aufgeregt. Der Baum ist geschmückt. Die letzten Plätzchen gebacken. Das letzte Türchen vomKalender geöffnet. Alle Geschenke verpackt. Nun können wir nur noch auf den Weihnachtsmann warten.
Weiter unten habe ich auchnoch 2 Geschenke für euch!
Vorher wollte ich euch noch schnell etwas neues zeigen. Ich habe zur Vintage Christmas 3 – Collection noch ein wunderschönes Set Photo Masks gemacht. Jede der Masken kommt in 4 Versionen: mit Text, ohne Text, Distressed (schmutzig, verwaschen) und mit klarem Hintergrund. Das macht die Masken wirklich sehr vielfältig.
Vintage Christmas 3 – Photo Masks
Here is the preview of the distressed masks with text: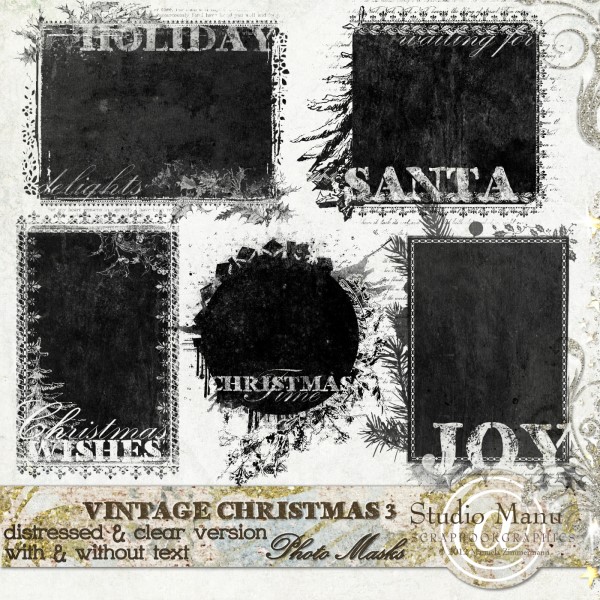 And here clear without text: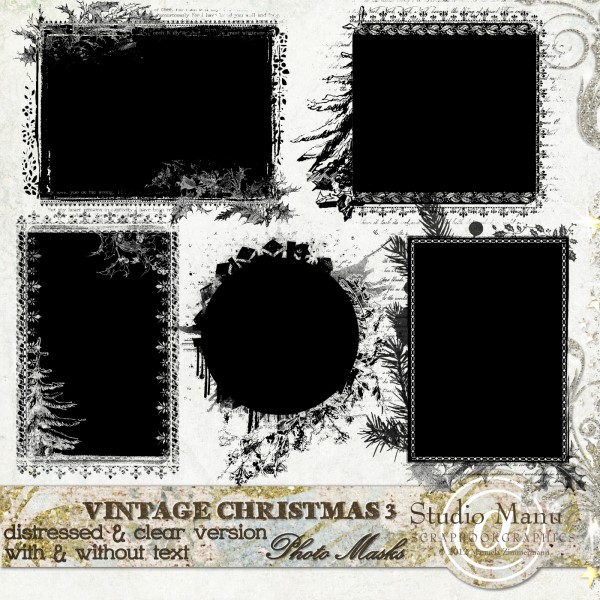 All previews in store —> here
Sample Layout: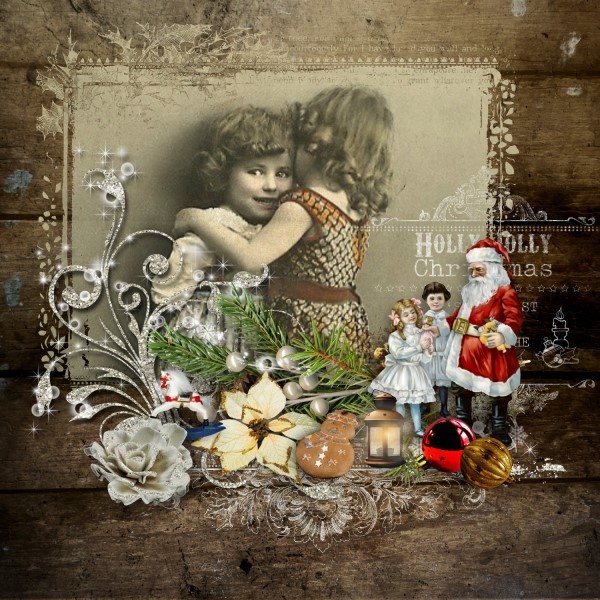 **********
I also have a new set of  Commercial Use Laces in store.
Included are 5 laces. Each saved separately in .png file format.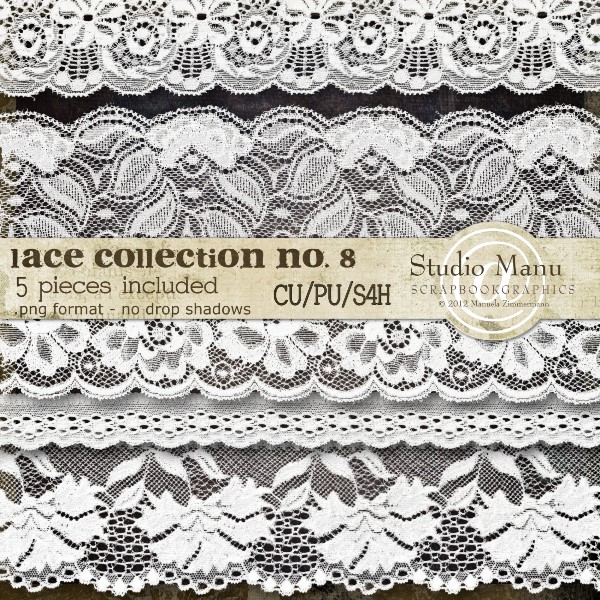 Here are 100% Detail previews – please click the image to see the correct size: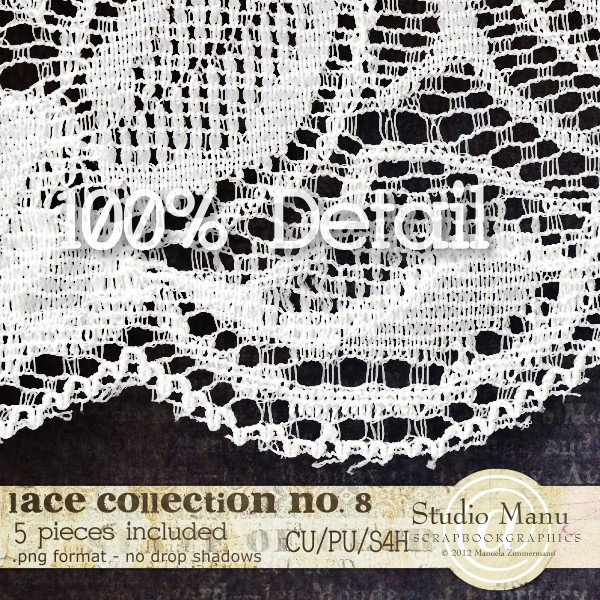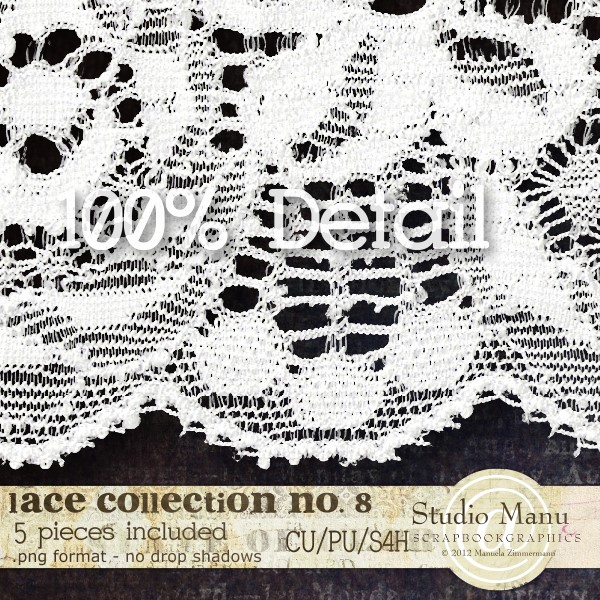 More detailed previews can be seen in store —> here
Merry Christmas – My Gifts For You
I want to thank each of you for your continued support through the whole year. I love reading your comments. I enjoy and so much appreciated Thank You notes I got via email and here on the blog, on Facebook.
I wish you a very Merry Christmas and all the best for the New Year!
Here are my two gifts for you, 1 is a Facebook Freebie and the other can be downloaded right here.
**********
Ich wünsche euch ein wunderschönes Weihnachtsfest, besinnliche Feiertage mit der Familie.
Vielen Dank für eure Treue, für die lieben Kommentare hier auf dem Blog, auf Facebook, in Galerien, in Foren …  Für viele liebe  Emails – Danke!
Ich habe auch 2 kleine Geschenke vorbereitet, das eine ist ein neues Facebook Freebie und das andere kann gleich hier mitgenommen werden. Ich hoffe, es gefällt euch 🙂
Studio Manu – Christmas Facebook Freebie
go here and grab it —> Facebook Freebie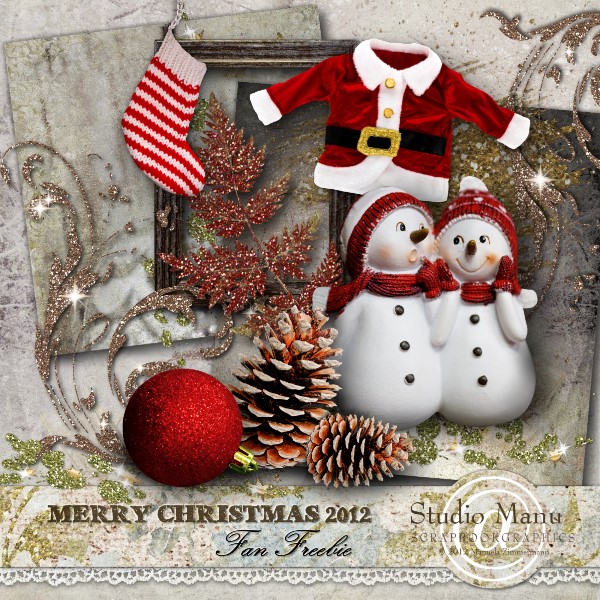 And Merry Christmas 2012 – Blog Freebie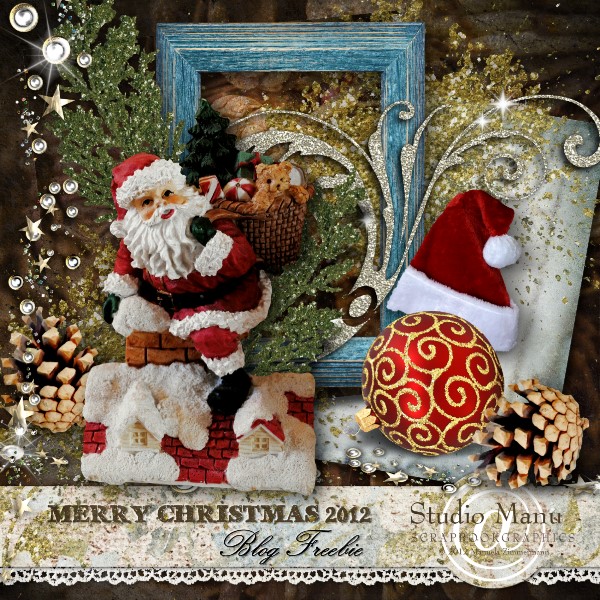 Enjoy! – Hugs, Manu
>>>> D O W N L O A D — E L E M E N T S <<<<
>>>> D O W N L O A D — P A P E R S <<<<