I have this week a set of new weekly planner pages.
Some of the pages come in a beautiful autumn-like look this time.
And Halloween look of course. Yes, it's not far anymore.
I'm always super excited after printing my pages and inserting them into the planner.
Here they are: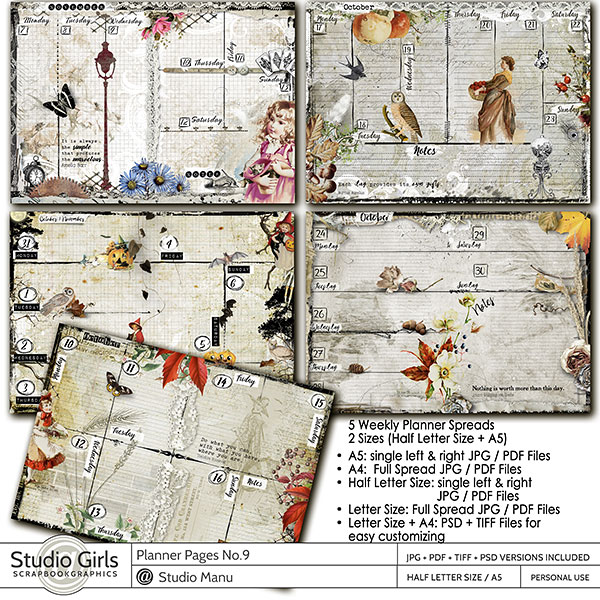 Each page is completely customizable to whatever week / month / year you wish.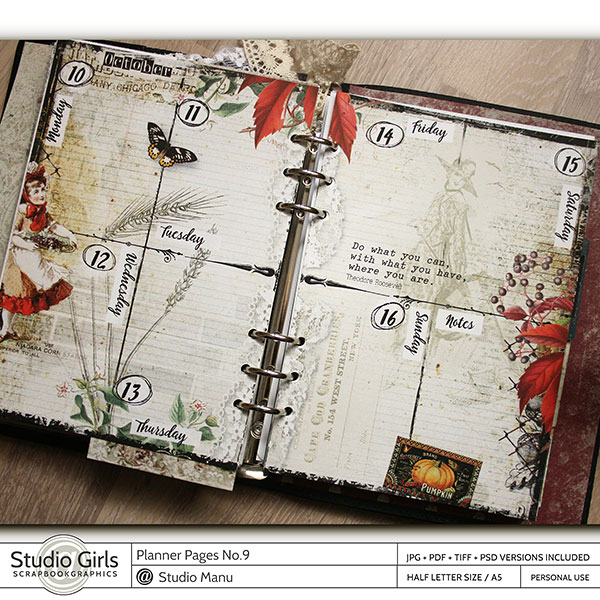 You can use these Planner Pages even if you have NO graphic program or software:
 Just print the PDF or JPG sheets and
insert the dates, weekdays and name of month manually after printing.
Then hole punch and add to your binder/organizer!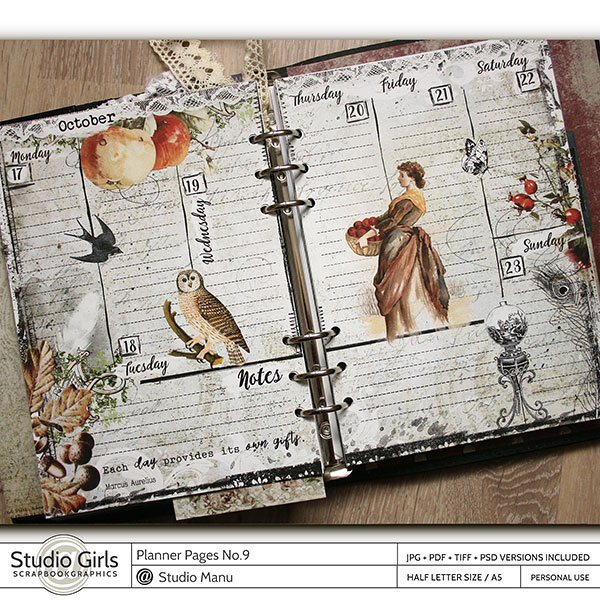 You also use these Planner Pages if you have a graphic program / software thatdoesn't support PSD or TIFF files:
Open the JPG sheet in your graphic program
add the dates, weekdays and name of month.
Then save and print!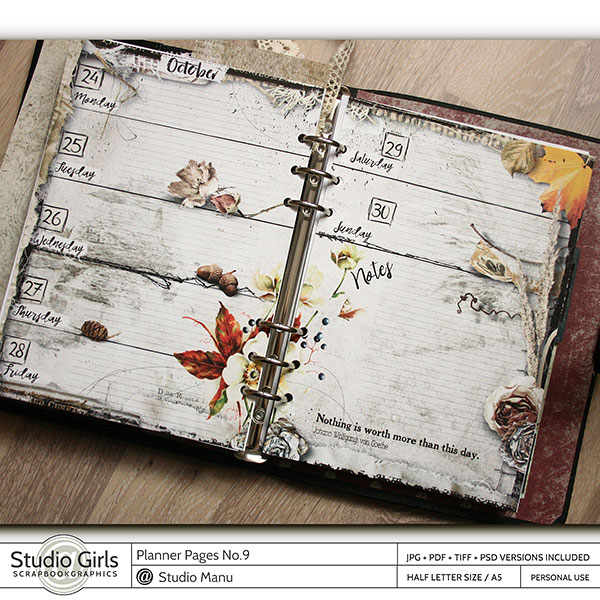 If your graphic software/program supports PSD and/or TIFF files:
Open the layered file. (PSD or TIFF)
Make the layers in the layers palette visible and
start customizing your page.
I've included everything, dates, name of month, weekdays but you can everything change to fit to your own needs. You even can change the weekdays, if your week starts with Sunday (for example).
Save as JPG or PDF and print and hole punch and done!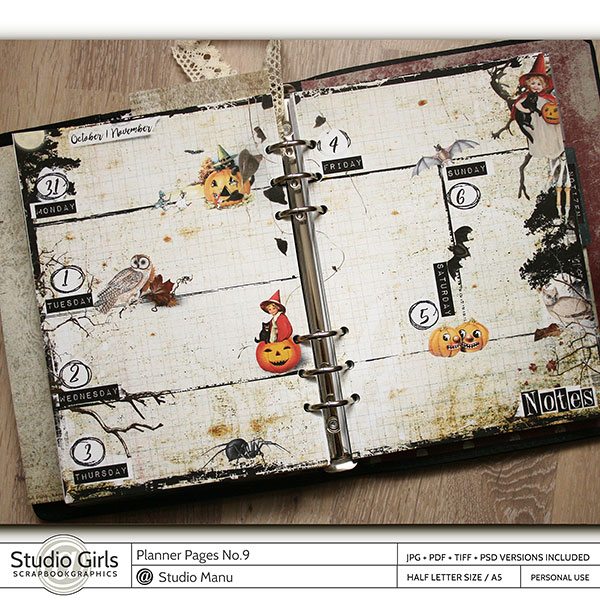 Included are 2 sizes:
Half Size (11x 8,5 / 5,5 x 8,5),
Full Spread (Letter Size) consisting of both half size pages (left and right)
A5 (2480 x 3508 px / 1748 x 2480 px),
Full Spread (A4) consisting of both A5 pages (left and right)
(you can print the half pages separately or the full pages and then cut in half)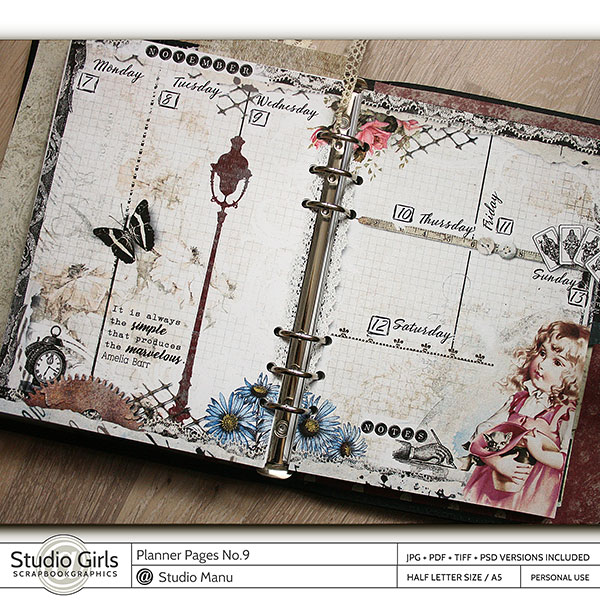 Each page comes as half page as well as full spread.
Included versions of each page:
PDF, JPG, PSD, TIFF
(PSD + TIFF Versions have the full sheet, half sheet, weekdays, dates and month on separate layers)
44% off on intro sale
You must look at this super beautiful page Jacqueline created.  She used the Kit Good Life, which is included in the Grab Bag.
Her layout is just incredible. And I so much love this adorable photo of her daughter. This is so sweet.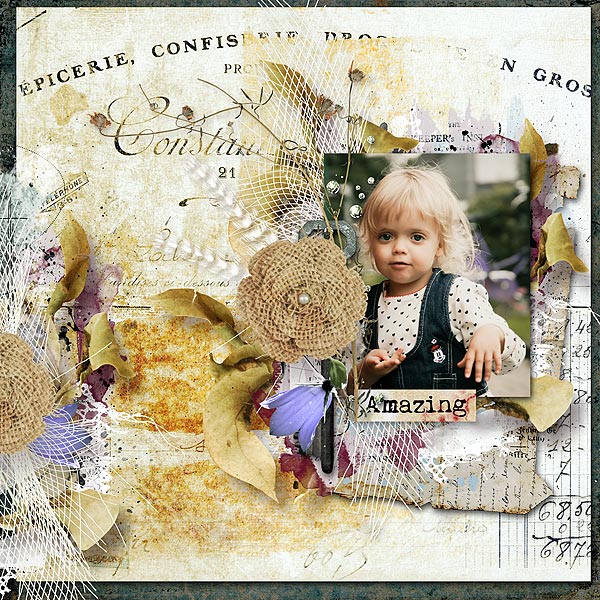 And if know Jacqueline you'll also know that she loves to share with you.
Here is her Quick Page for today.
Please click the preview or the link below to start the download.
Thank you so much, Jacqueline!