Autumn is such a beautiful season. Love it, love the colorful leaves shining in the sun and we enjoy the last warm days.
Finally I made something autumn-like, even I'm late this year. I already have seen the first Christmas Kits are out.  I had to take a look at my calendar to make sure it's still October.  But it's true – time flies and it will not take long and we have Christmas Time.
I'm late but I truly love how this collection came out. It is not in the typically Autumn colors: orange, red, yellow, brown.
Instead I gave the elements and papers a different, whimsical look,  a touch of faded purple – so I called it Fading!

And so it is not just an Autumn Kit, it is very versatile and you can use it for many occasions.
Here it is: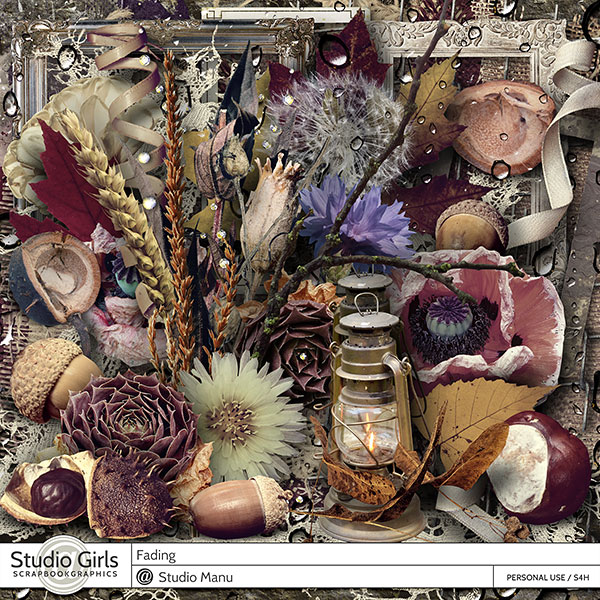 What you'll find inside: Frames, Flowers, Dandelion, Lantern, Corn Flower, Chestnuts and Acorns, Branches, Grass, Lace, Poppy, Ribbons, Raindrops Overlay, Wheat ….. and a lot more beautiful elements as well as a total of 20 Papers.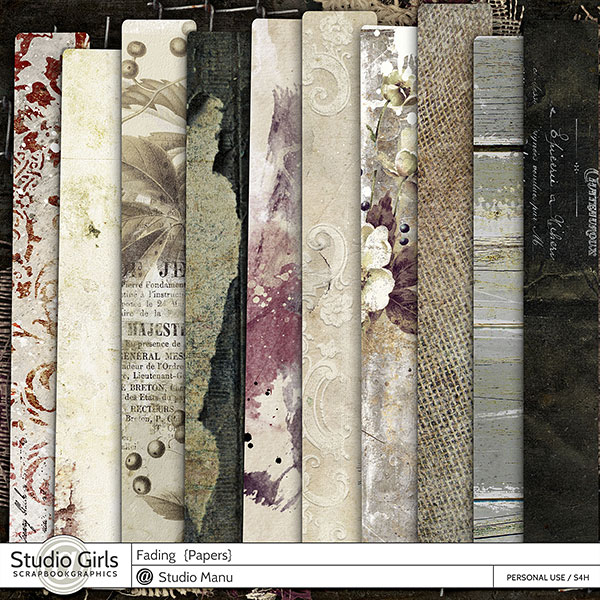 There is a total of 20 Papers included in this kit.
See them all on the previews below: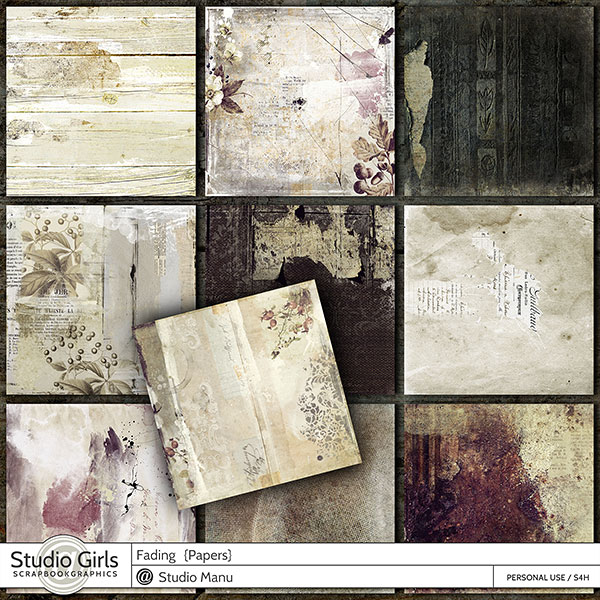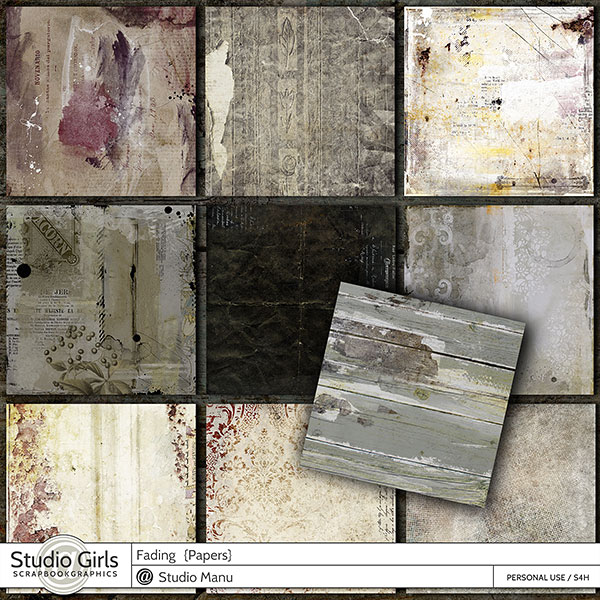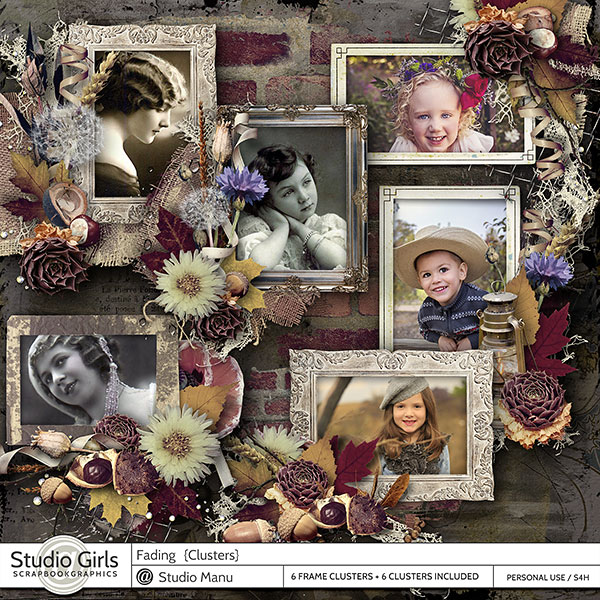 A Set of 6 Frame Clusters and 6 Cluster Elements.
6 Clusters come without frame and 6 Clusters come with already frame added.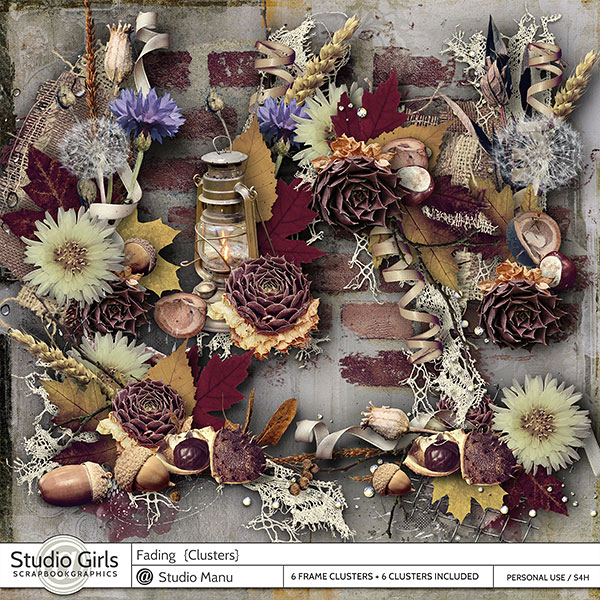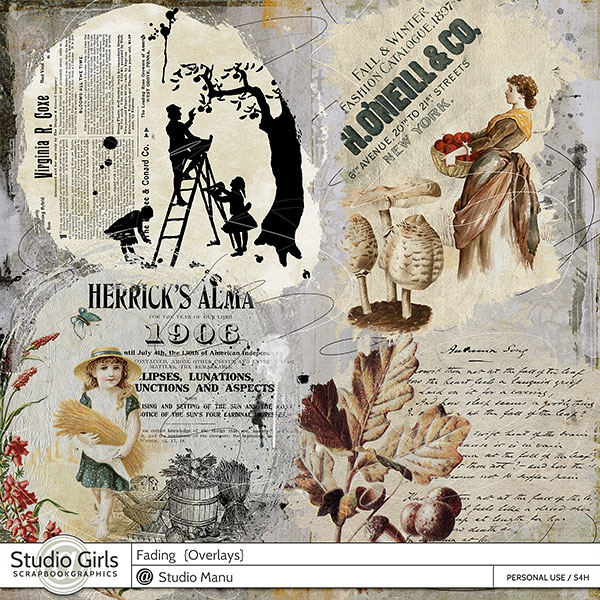 Content: 4 Overlays included,
separately saved .png files, created at 300 dpi.
Lay them directly on your background papers.
use the blend mode to make them fit to your page or use them as is.
You'll get an very interesting and beautiful look.
Sample Page using Overlays + Clusters + Stacked Paper Background: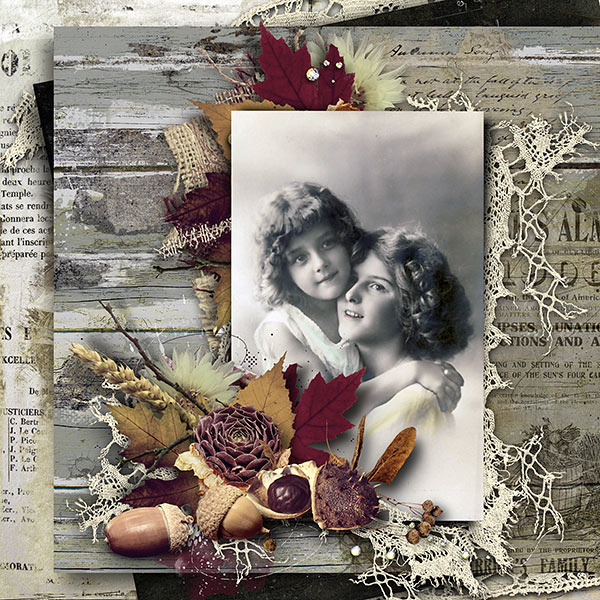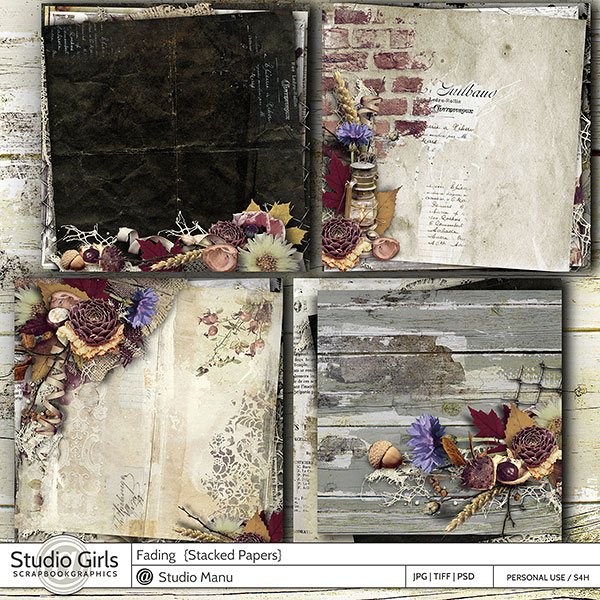 4 Stacked Papers included. They come in PSD, Tiff, JPG format.
Mix and Match the layers with each other, you'll get endless different pages in no time.
Sample Layout: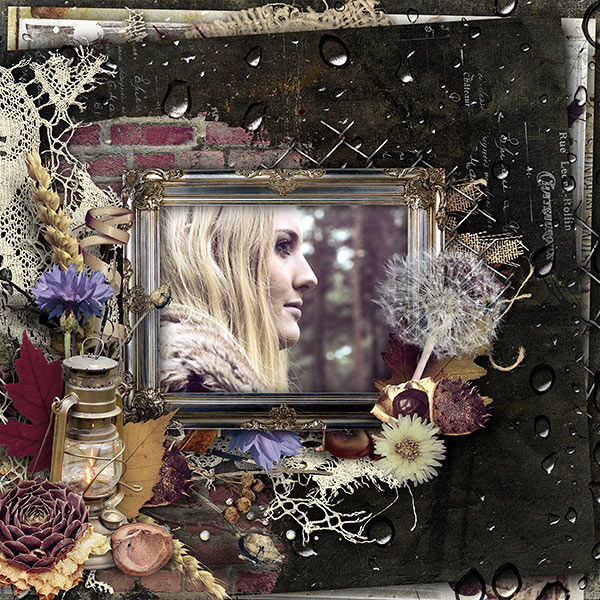 And here is the complete collection. This will be on special Intro sale for a limited time.
51% off Intro Price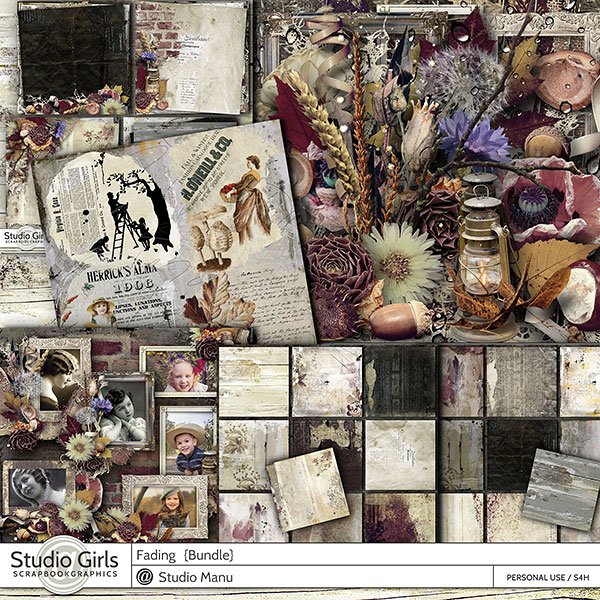 Here some fabulous pages created by my amazing Ct girls, I absolutely love them all!
Check out the complete Collection
There is also another Freebie Mini Kit coming directly to all Subscriber's Inboxes today.  Sign up here if you haven't already!
This is also looking very beautiful. Absolutely adore that color.
Unbelievable that a few years back it was impossible for me to design something in that color.
Hope you like it too: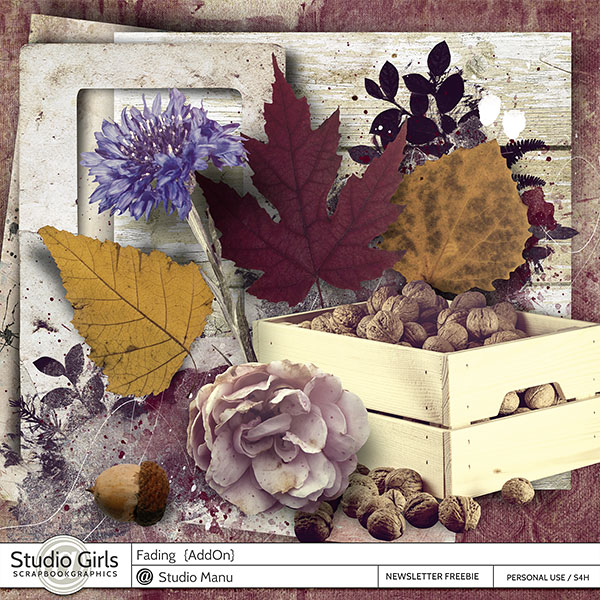 And of course there is something you can download here right away on the blog.
It is a wonderful Cluster Set created by Cath. This is so amazing and generous of her.
Here is a page she created using one of her clusters, so marvelous:
And to download these beautiful Clusters just click the preview or the link below.
Thank you so very much, Cath!