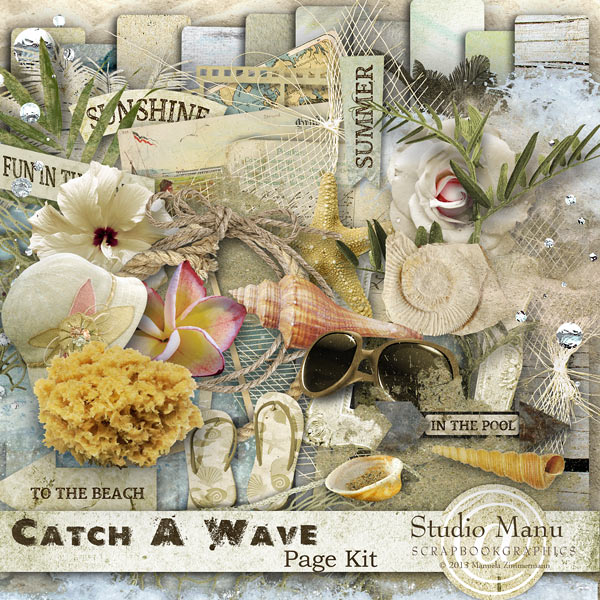 Happy Saturday everyone,
finally Summer arrived. Outside here when I look out my window and also with my new collection that I released today.
*Catch A Wave* is the name of the new collection. Full of Summer fun —> makes me want to go on vacation and splashing in the ocean right away.
The *Catch A Wave – Bundle* is on ridiculous introductory sale – 52% off … don't miss it while it's on sale!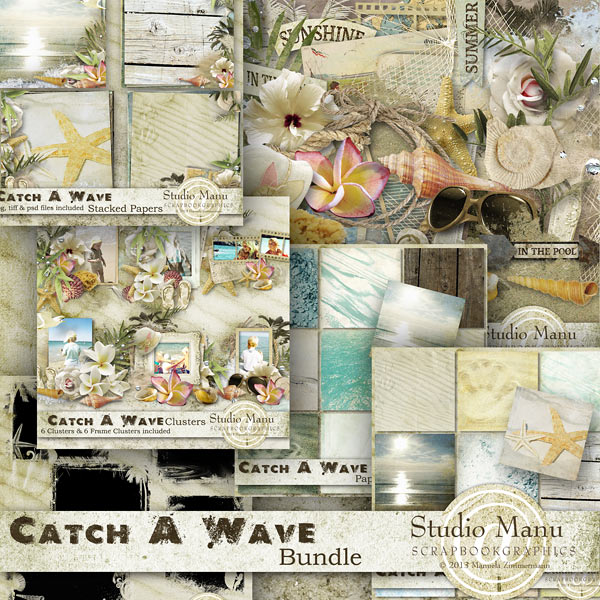 Look what everything is inside the Bundle:
Catch A Wave Papers: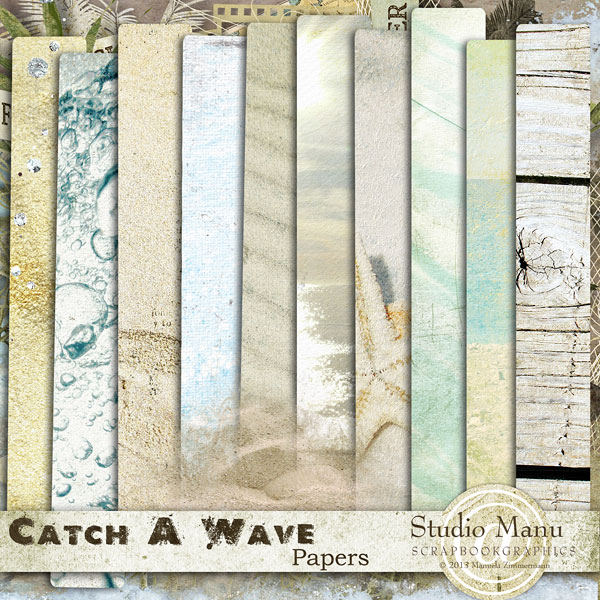 Included are 10 beautiful textured papers created at 300 dpi.
Size is 12×12 (3600×3600 px).
Also included 10 extra papers in modified versions of the originals – total 20 papers included.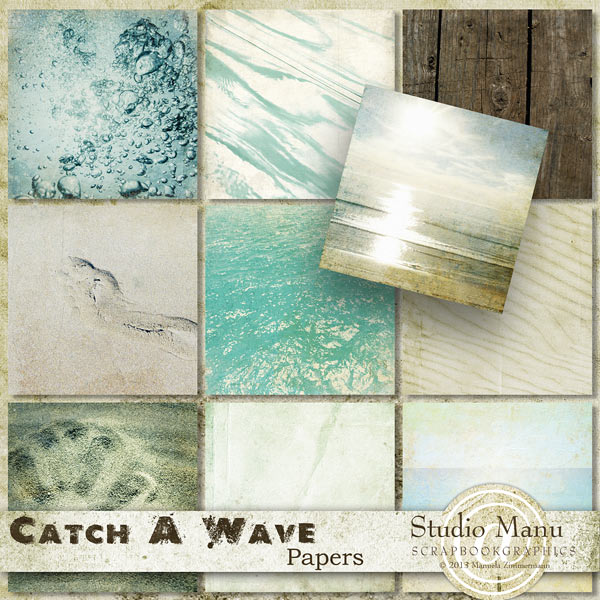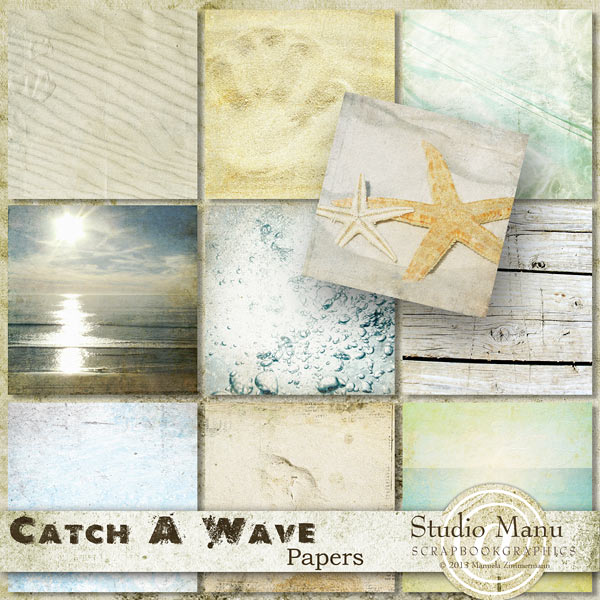 Catch A Wave – Elements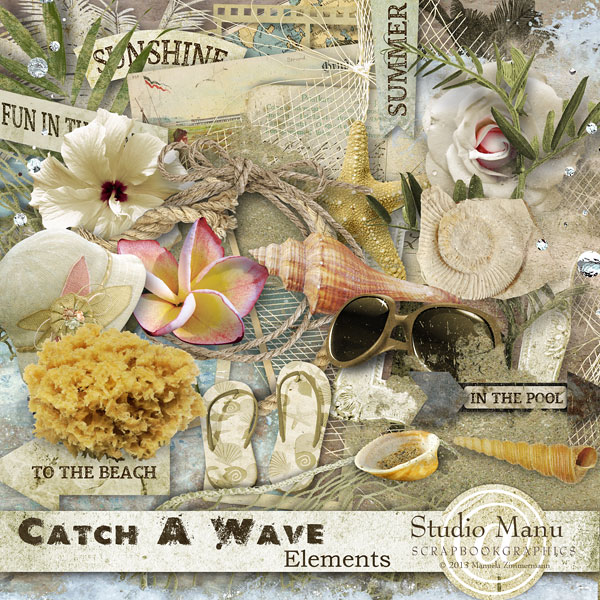 A set of 6 Clustered Elements made with the  *Catch A Wave* Page Kit. ready for you to use.
Shadows already added.
6 Clusters come without frame and 6 Clusters come with already frame added.
So for your own creativity and needs you can choose your own frames or use the finished Frame Clusters.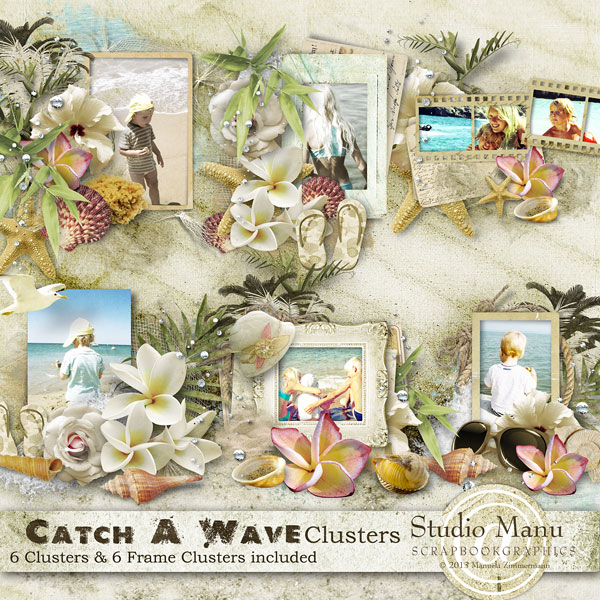 Preview just the clusters without the frames: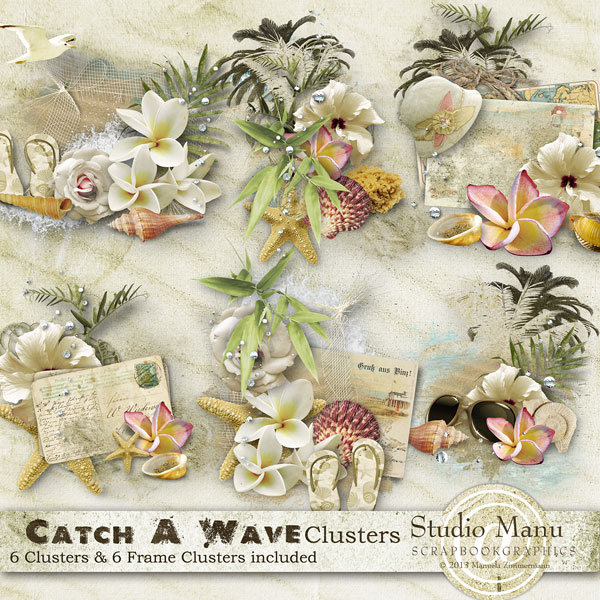 Sample Layout using the Clusters: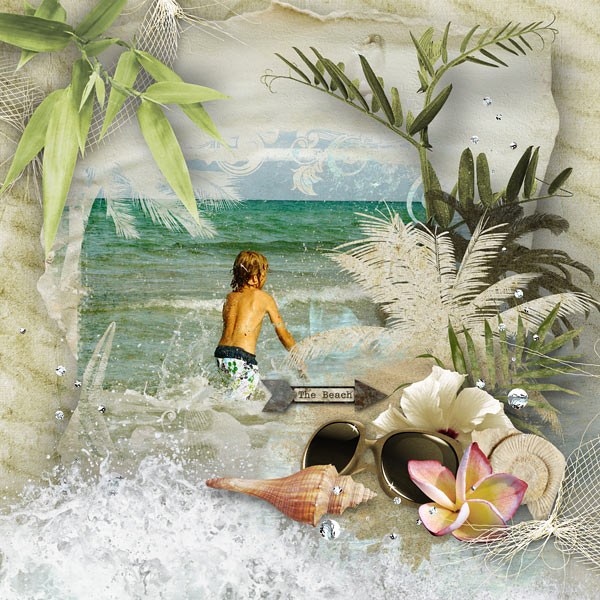 Each item is created at 300 dpi and saved individually in .png file format.
5 Photo Masks in plain and clear

same 5 Photo Masks in grunge, shabby, distressed version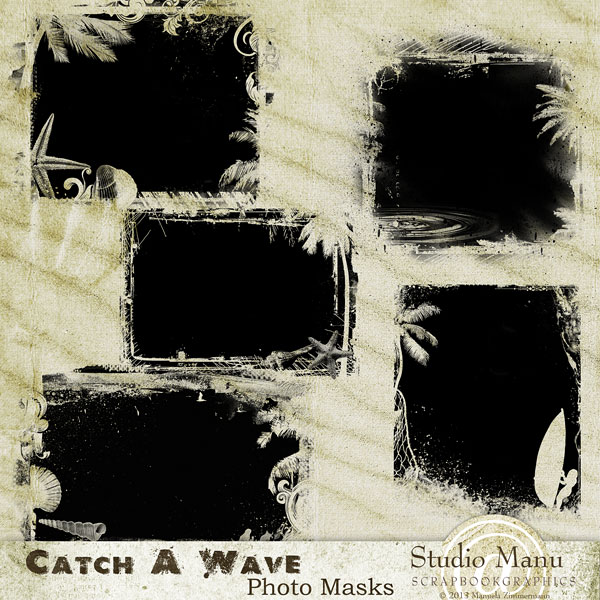 Here is a Sample Layout using the Photo Masks: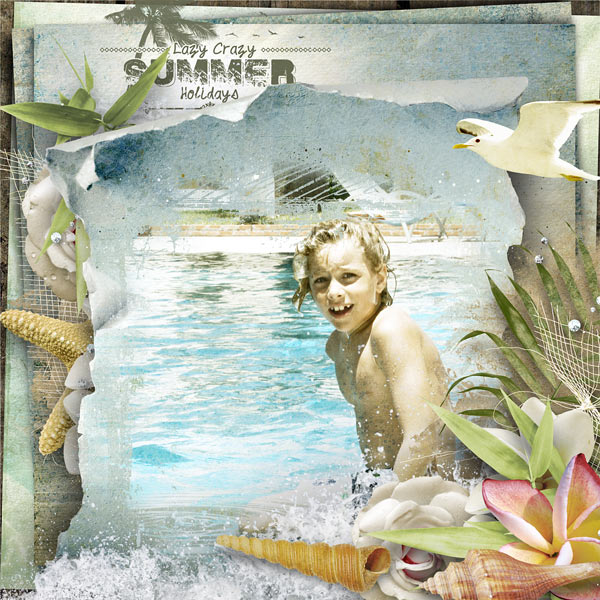 This set contains 4 stacked papers and it is a perfect addition to the *Catch A Wave* Page Kit and already included in the
*Catch A Wave* Collection.
Included are .jpg files, .tiff files and .psd files.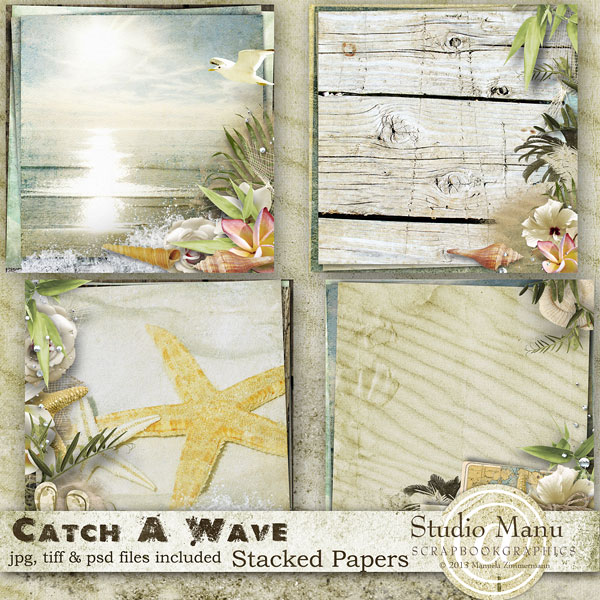 Sample Page using the Stacked Papers: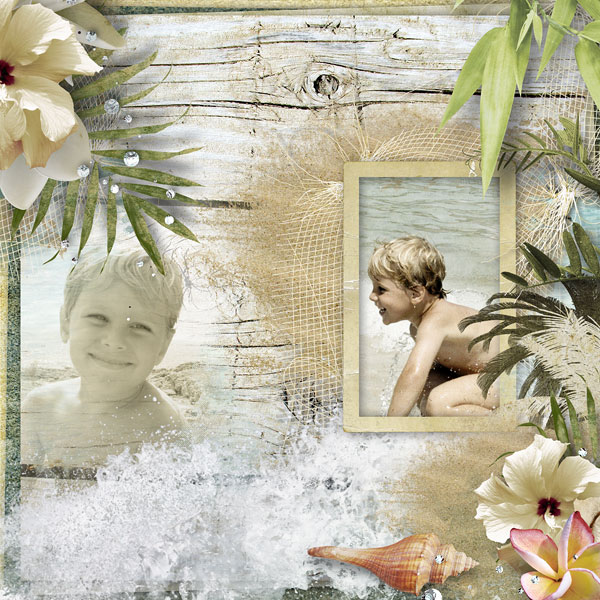 Click here to check out everything of the *Catch A Wave* Collection
Inspiration
OMG … I can tell you my CT girls were so very busy, I just can't show each and every page today otherwise it would become the longest blog post every ever ever ….
will continue another day with more Inspiration Layouts.
They created some fantabulous layouts, full of summer fun
By Yvonne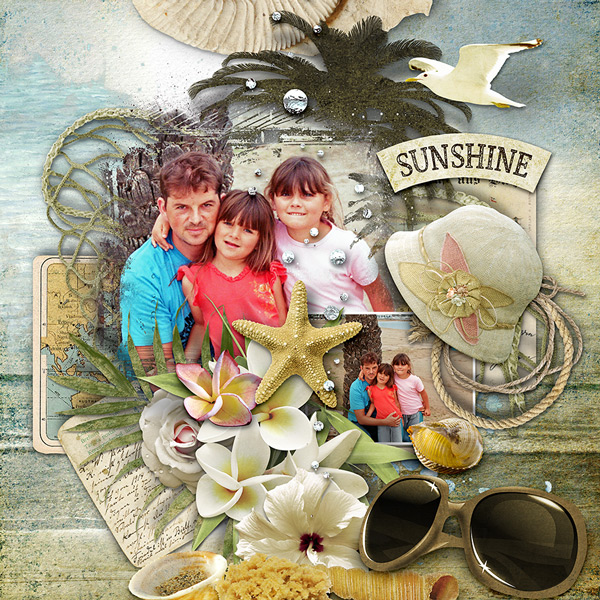 By Tracey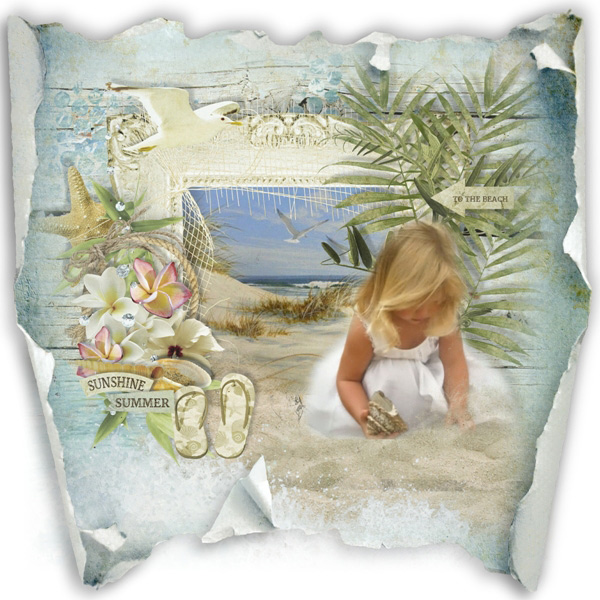 By Janet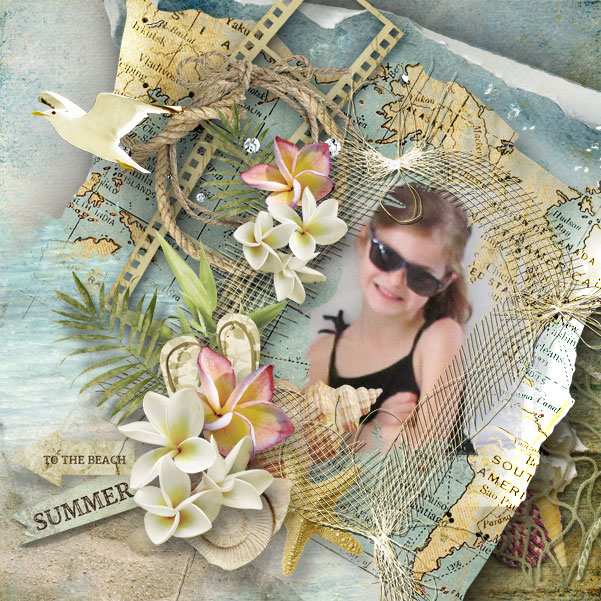 By Cath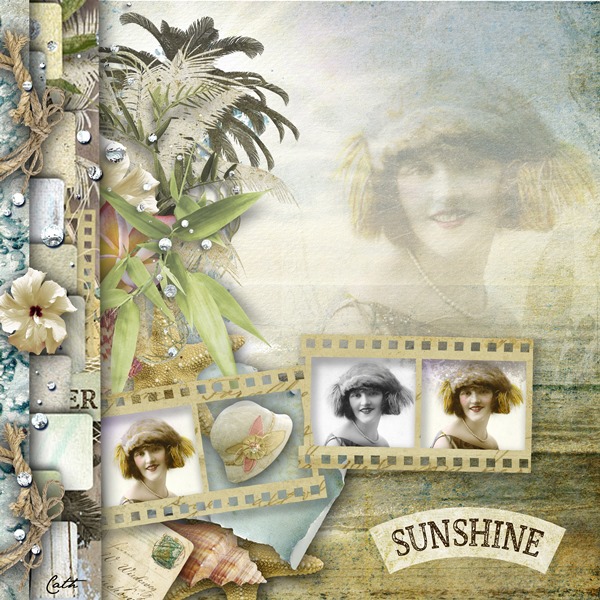 By Irenchen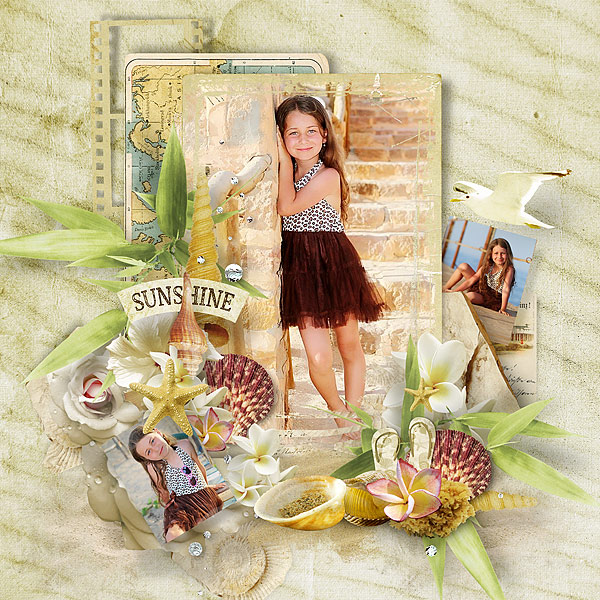 Click here to check out everything of the *Catch A Wave* Collection
There will be come this beautiful Freebie Mini Kit later with the newsletter to all Studio Manu Newsletter Subscribers.
You can sign up here if haven't done so yet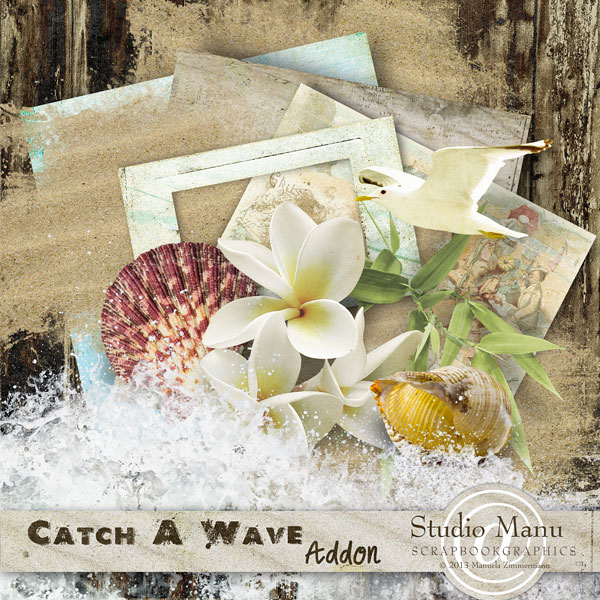 Jacqueline made this super beautiful page with the Catch A Wave Collection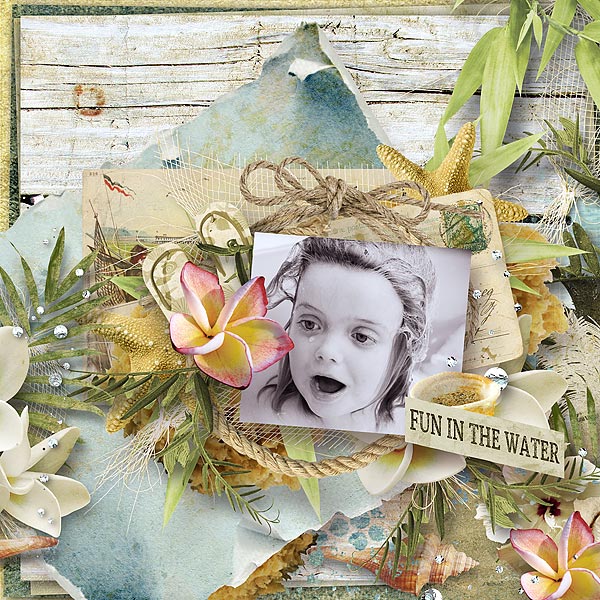 That's such an outstanding page, all the clustering … perfect!
The best you can get this wonderful layout as Free Quick Page!
Thank you so very much, dear Jacqueline!
Download by clicking on the preview or right below the image!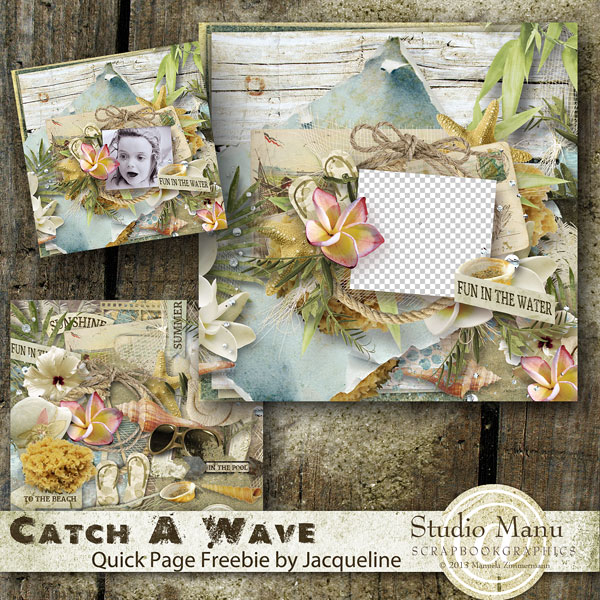 Thanks for reading and I hope you have a wonderful, sunny weekend!