It seems that Summer will finally arrive here the next week and I'm so happy about it.
Finally it is getting a bit warmer if not to say hot.
Perfect timing for that weather and I'm so excited to show you my new collection: Ocean Bliss.
A wonderful, summerly collection with a touch of tropical and Caribbean flair.
I can't wait to use it for our own vacation photos this year, yes … I can't wait for our Summer vacation.
Okay .. here are the pics: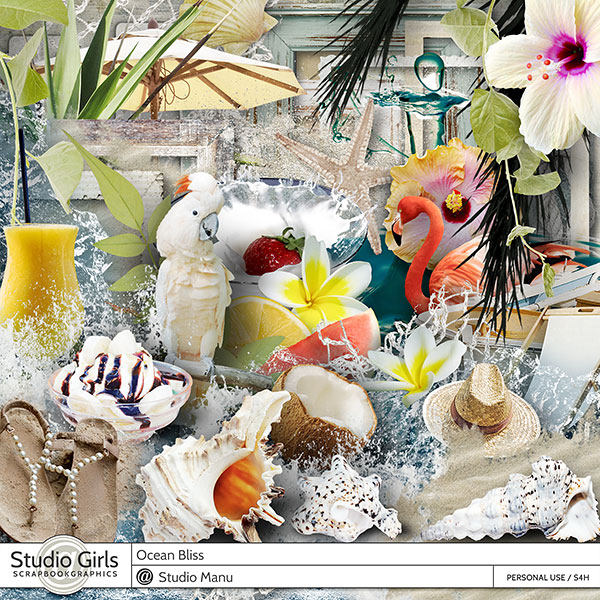 You'll get with the Page Kit:  Palm Tree and -Leafs, Coconut, Boat, Flip Flop, Net, Lemon, Sand (Beach-) Overlays, Water Overlays, Summer Hat, Flowers, Drink, Icecream, Flamingo and Cockatoo, Frames and many more summery elements
Ocean Bliss -Papers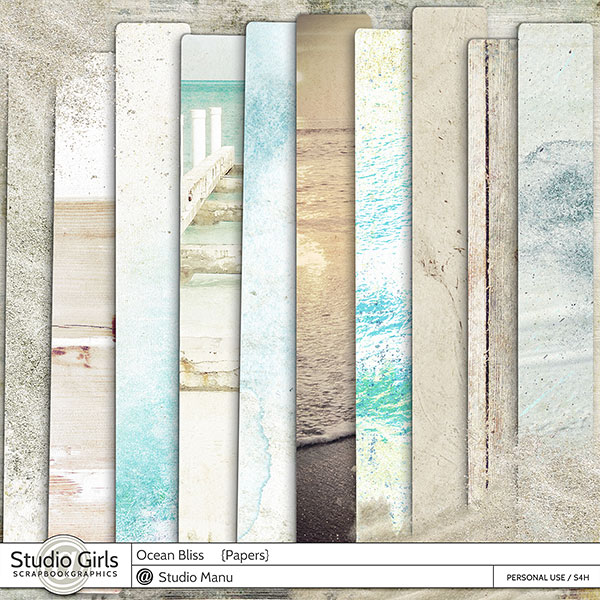 Included in the Page Kit too are 10 Papers + 10 extra papers
Total 20 Summer backgrounds;
see them all in the previews below: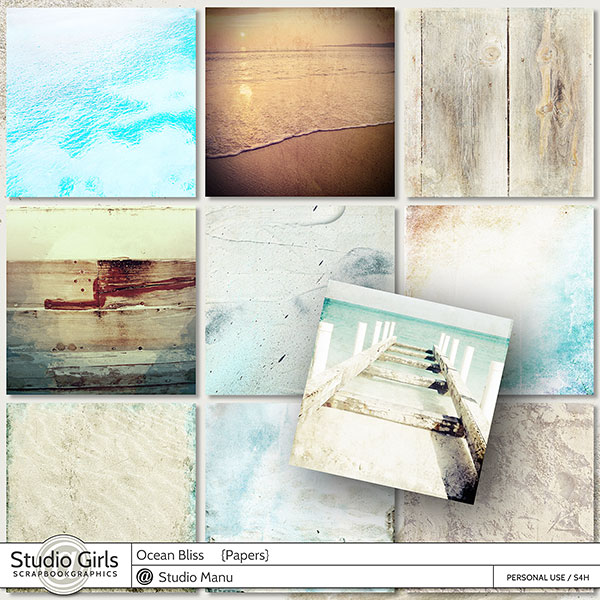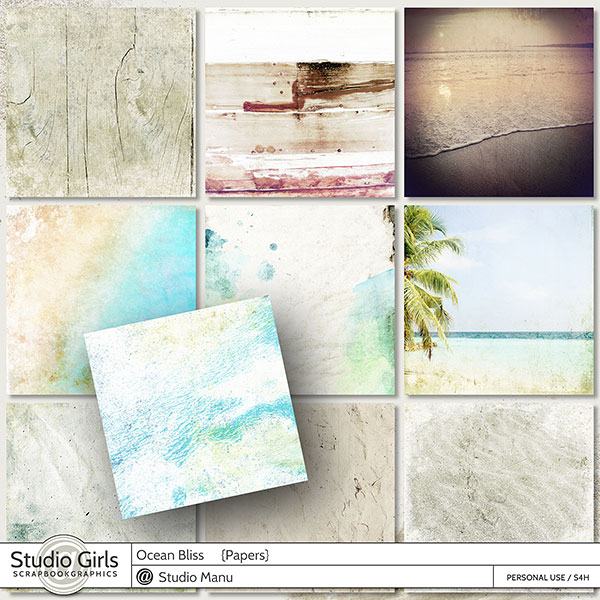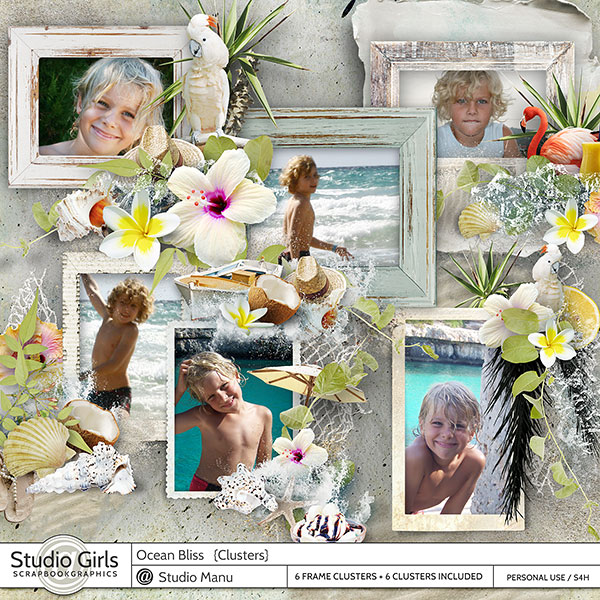 Of course I also added a set clusters to the Collection.
6 Clustered Elements and 6 Frame Clusters, already shadowed. Ready for you to use.
Preview without the Frames: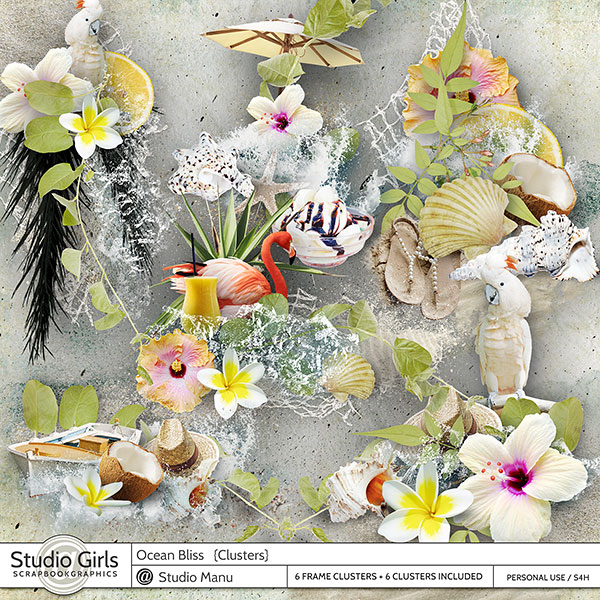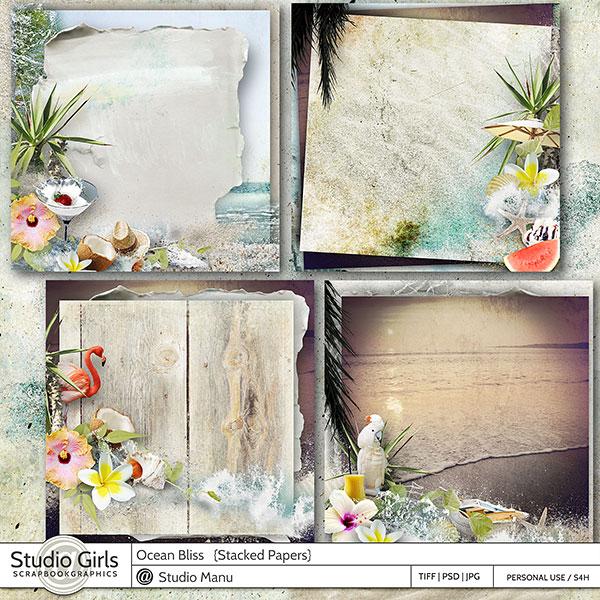 Here is a set of 4 Stacked Papers.
Included are the TIFF and PSD version of each Paper as well as the JPG version.
Using the PSD and/or Tiff version you can create almost as many layouts as you wish in no time.
The elements on top and the background papers come on separate layers so you can mix and match them with each other.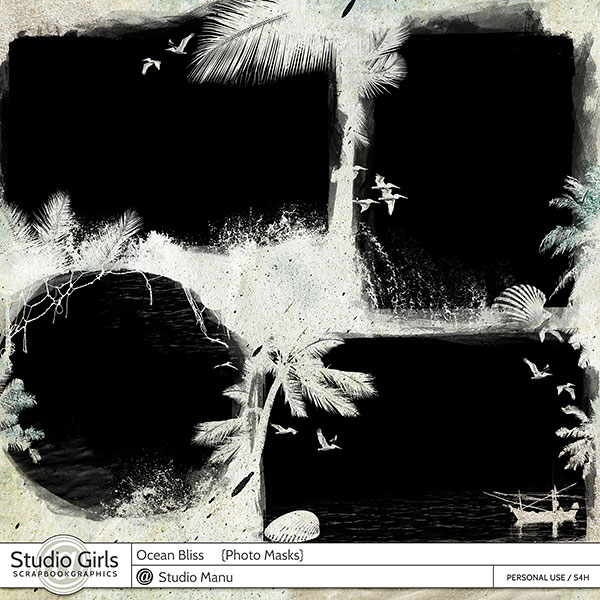 Also included in the Ocean Bliss collection is a set of Photo Mask.
Each Clipping Masks is saved separately in .png file format.
Sample Page using Stacked Papers + Photo Masks: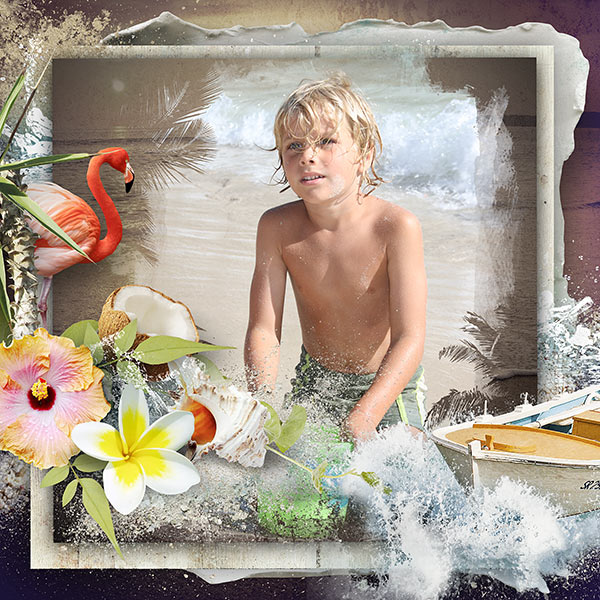 Included in the Bundle is everything named above.
Save Big! The Ocean Bliss Bundle is on Huge Introductory Sale: 50% off only for a limited time!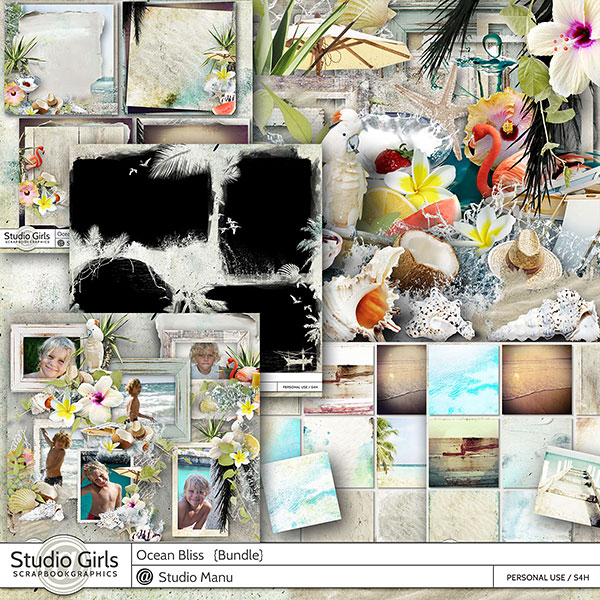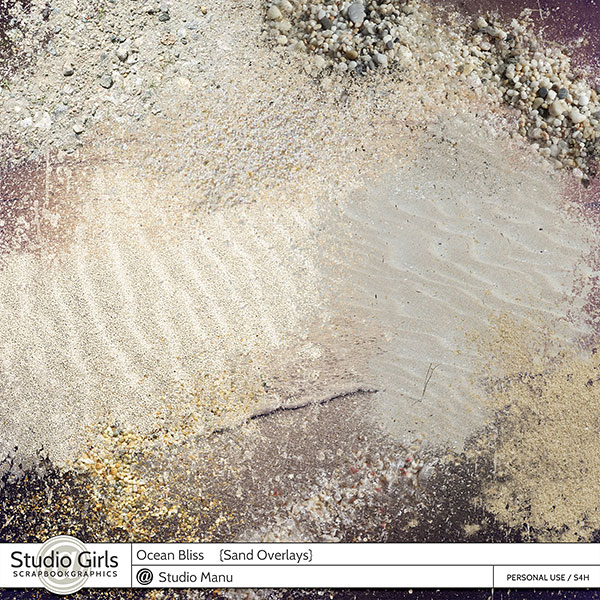 This Set of Sand Overlays works perfectly together with the Ocean Bliss – Collection.
It is not included in the Bundle.
You'll get 8 different Sand Overlays, saved separately in .png file format.
Put them directly on your background paper or on your photo/s.
They just look fabulous.
---
Take a look at the complete collection here:
Oh my … I just love each and every page the girls have created. Such
wonderful Summer pages:
Here is a Free Mini Kit Addon, which will come later directly to your inbox to all Newsletter Subscribers: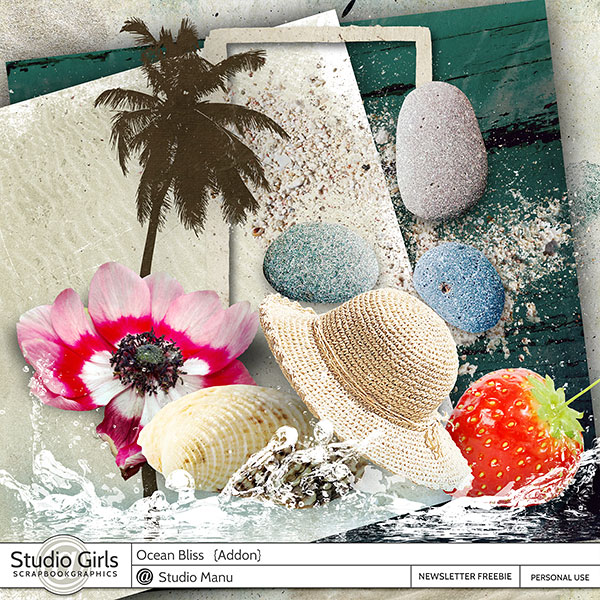 Yuki made this super fantastic layout with the Ocean Bliss Collection.
Amazing! Such sweet photo. Love it:
Thank you very much to Yuki for offering her beautiful layout as Free Quick Page.
You can download a PSD, Tiff or PNG version of it.
Choose your desired download version below the preview: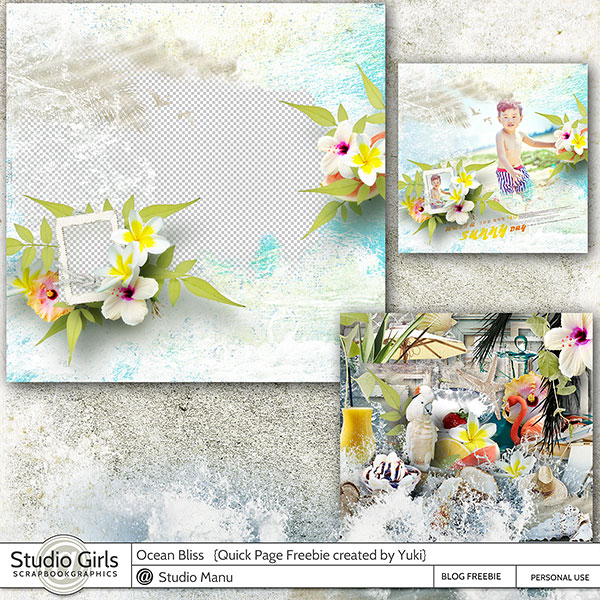 >>> PNG Version <<<

>>> TIFF Version <<<

>>> PSD Version <<<