Hello, hello … hope you enjoy the weekend!
I'm excited to show you my new collection this week.
Because I used a bit of purple color which is not so easy for me to work with – typically. So it was kind of a challenge. But I truly love the result, yes!
And I love all the amazing pages and Inspiration layouts the girls created.
It's called Sense Of Bliss and here is the Page Kit: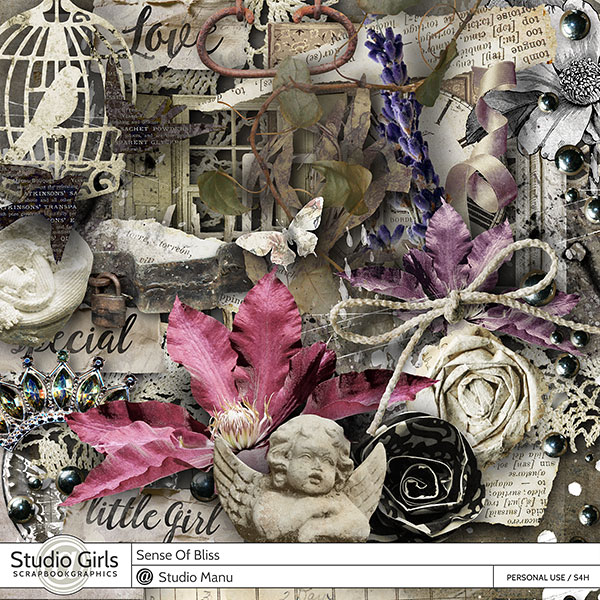 Inside:   Butterflies, Angel, Birds, Fence, Flowers, Frames, Overlays, Lavender, Ribbon, Window, Lace Pieces, Greenery, Clock, Bird Cage … and lots more
All Elements come in a shadowed version as well as usual no shadows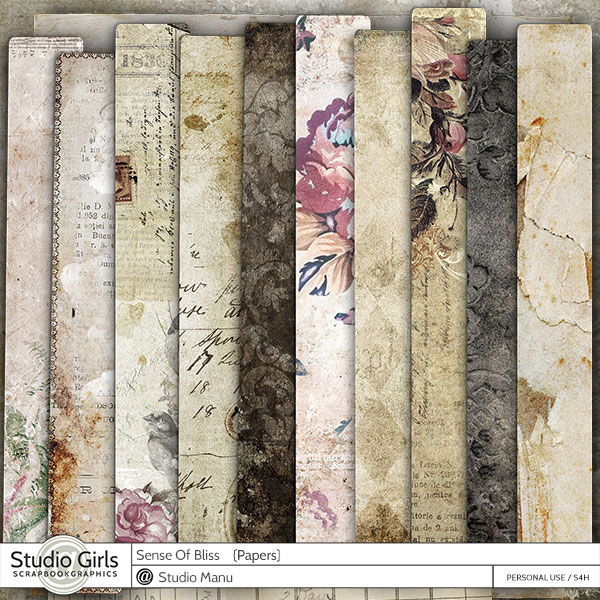 Also included in the Page Kit are 10 beautiful textured papers + 10 extra papers (see them all in the previews below: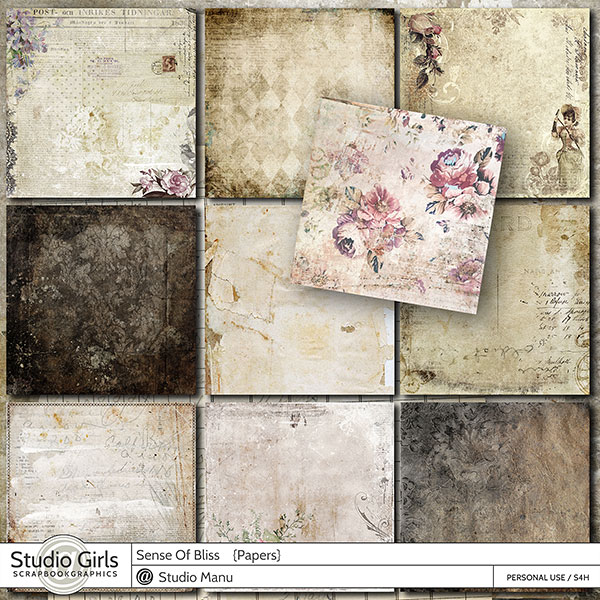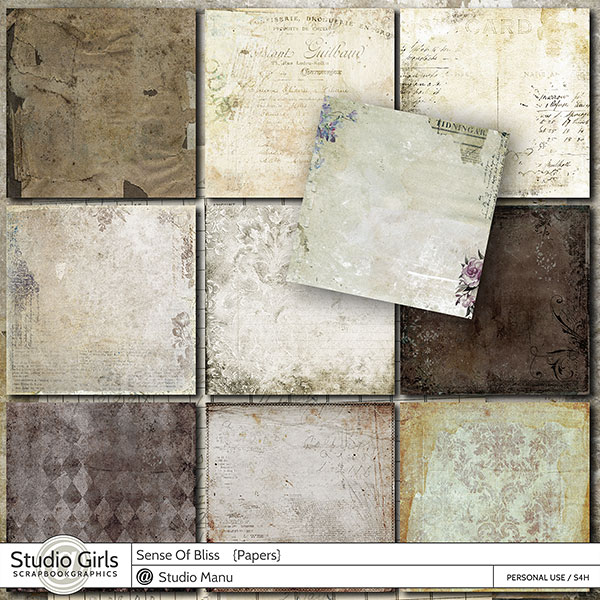 Sense Of Bliss – Stacked Papers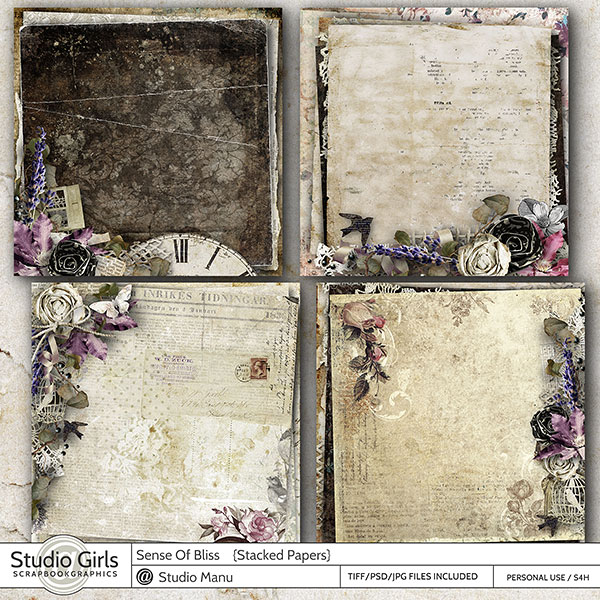 These are 4 Stacked Papers, makes Scrapbooking so simple and quick.
They come in jpg format as well as tiff and psd.
Mix and match them with each other and you'll get almost endless scrapbook pages in no time.
Sample Page: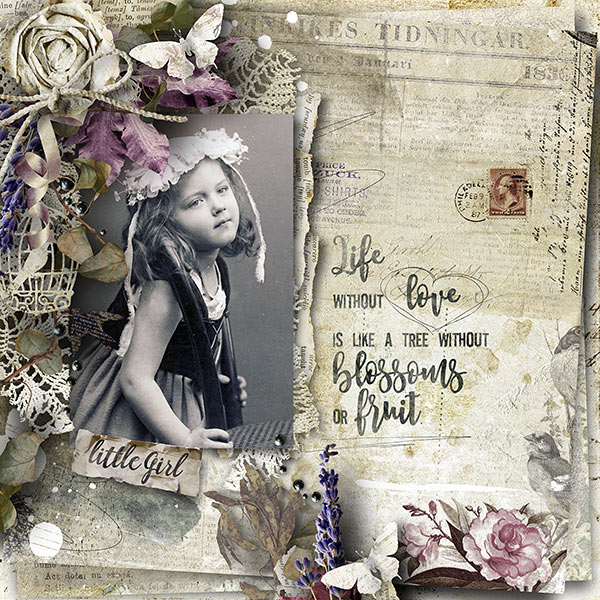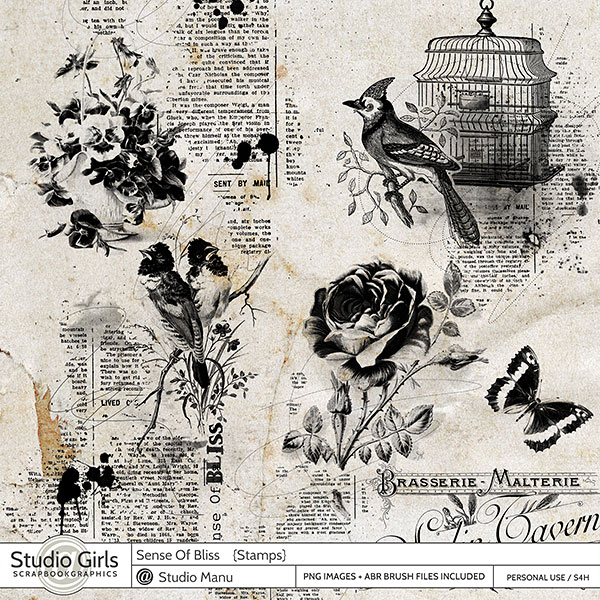 Here are 4 Stamps included. They come as PNG images but also as ABR Brush Files (for PS CS 5 and below as well PS CS6 + CC)
Beautiful and Cute Sample Layout by Monique showing the stamps in action: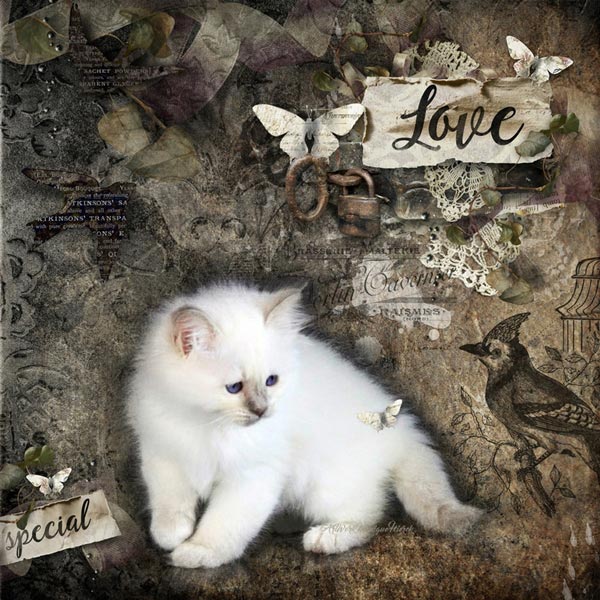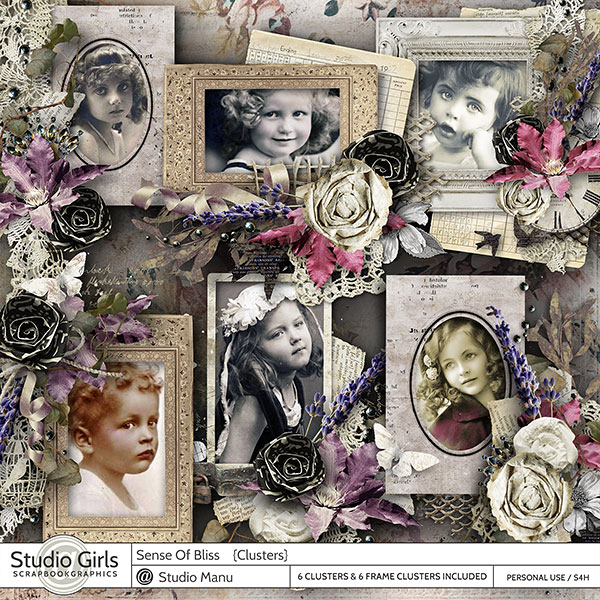 Here is a set of Clusters, they come with Frames already added (Frame Clusters) as well as without the Frames (just clusters).
So you can play a bit around and add your own frame or use them as decoration on the border.
Here is the preview without Frames: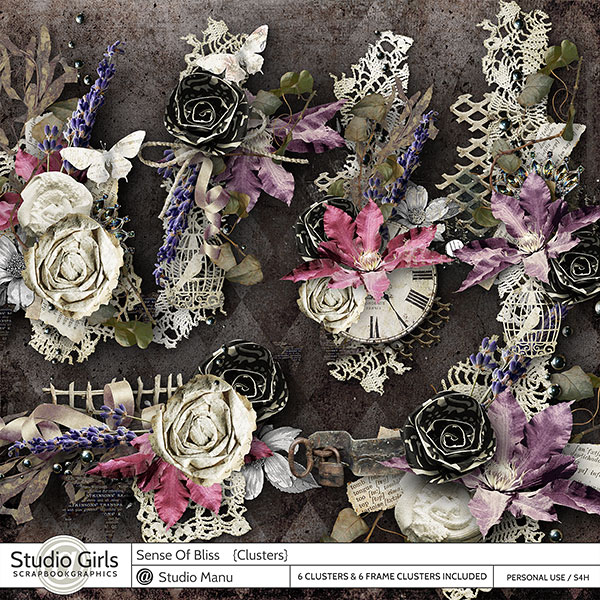 Sample Page using the Clusters: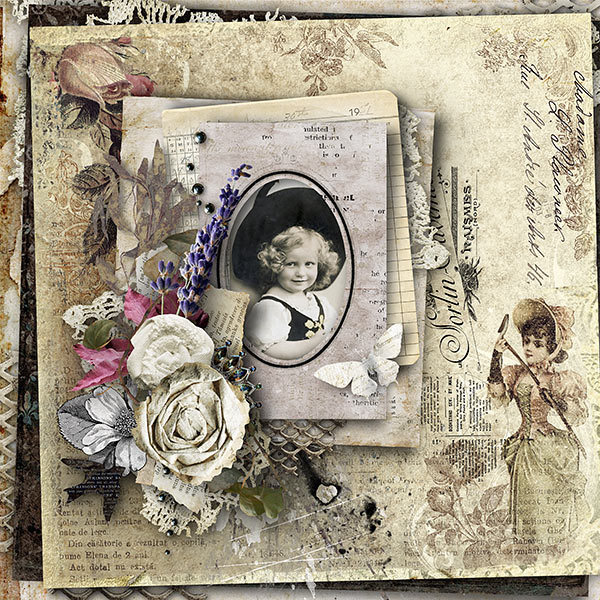 This is the Full Collection with everything included mentioned above.
With this collection you can save BIG!
It's 50% off on intro sale: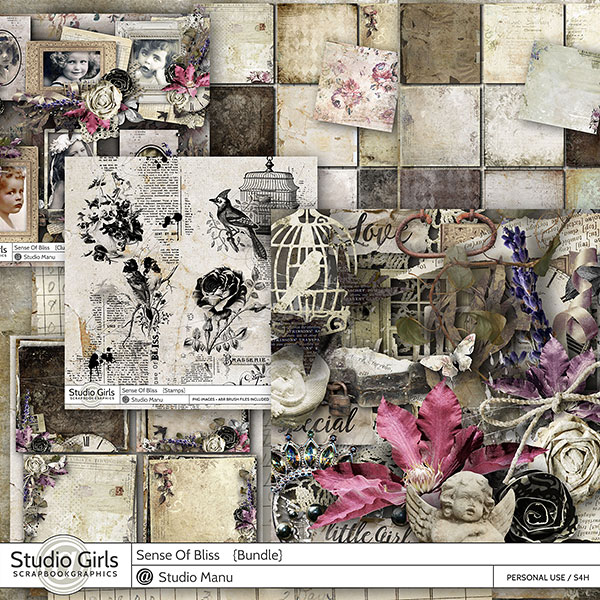 Click here to see everything from the collection:
I'm blown away by all these wonderful pages created by the girls:
As usual — as Newsletter Subscriber you'll receive an amazing Freebie Mini Kit Addon and here is what you'll get this week: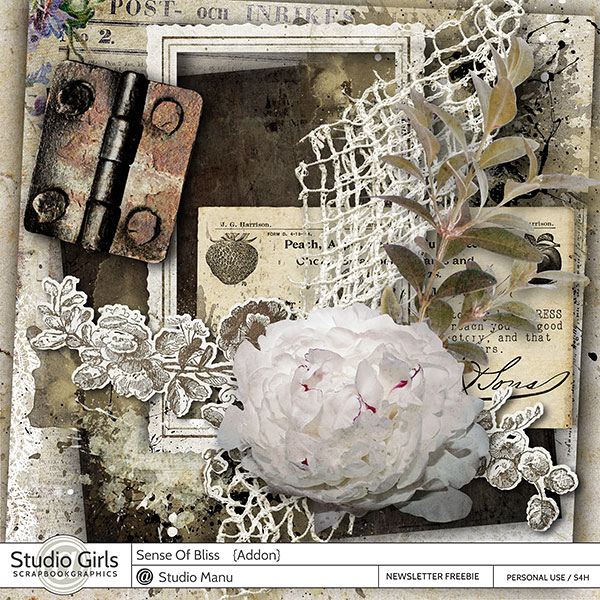 I hope you'll like it, newsletter goes out in a bit.
And ….
another Newsletter Gift is almost on the way to you.
Cath created again a complete Cluster Set for you, isn't it amazing?
Thanks so much to Cath!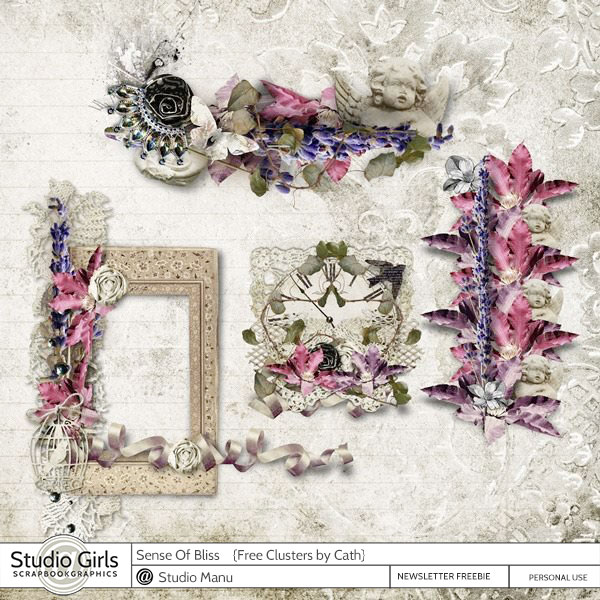 Here is what can grab right away.
Yuki made this super amazing Layout with Sense Of Bliss. Here shadow work always impresses me.
Look: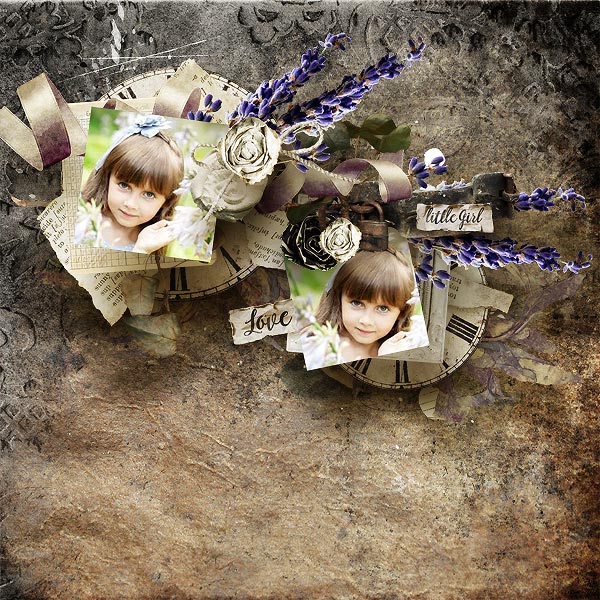 And you can download a Quick Page Freebie of her layout here right below.
Thank you so very much, dear Yuki!
Please click the preview or the link below to download: