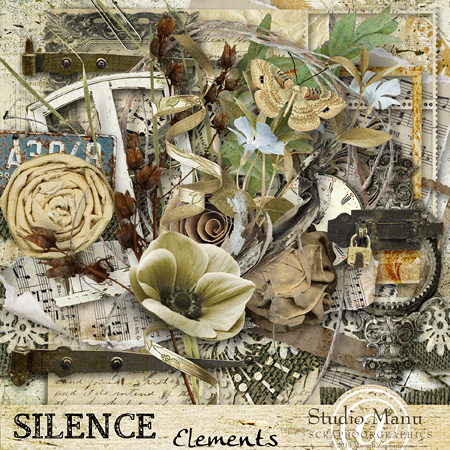 Hey everyone, here I'm finally and so super excited to show the arrival of my new collection: Silence
Of course also there are waiting Freebies for you 🙂
I really, really love the result.
There is the page kit, a set of stamps, a set of clusters and a beautiful set of photo masks included in the collection.
As always on intro sale for a limited time only.
Silence – Page Kit 15% off
Silence – Clusters 17% off
Silence – Photo Masks 11 % off
Silence – Stamps 12% off
Silence – Bundle 51% off
Previews:
Silence – Papers
Included are 10 beautiful textured papers created at 300 dpi.
Size is 12×12
(3600×3600 px).
Also included 10 extra papers in modified versions of the
originals – total 20 papers included.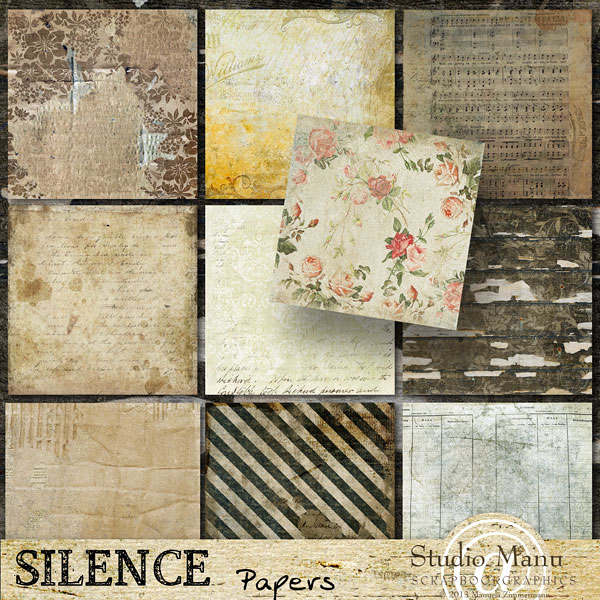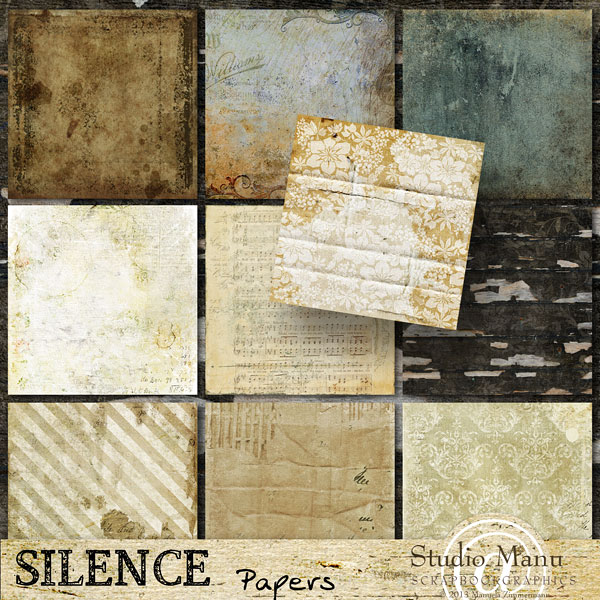 Each item is created at 300 dpi and saved individually in .png file format. Included is
a plain and clear version of each mask

distressed, grunge and shabby version of each mask.
S4H/S4O friendly!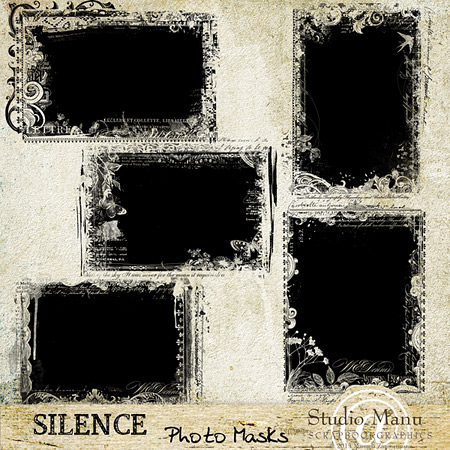 Sample Layout using the photo masks: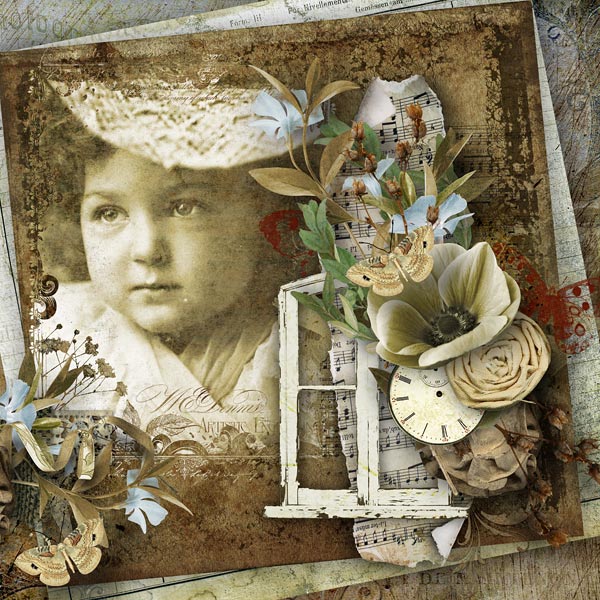 Included separately saved .png files and an .abr file for photoshop!
S4H/S4O friendly!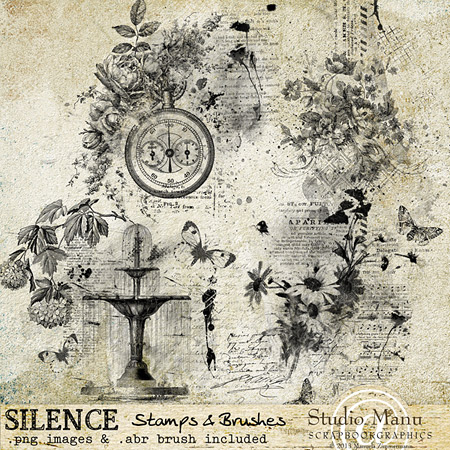 Sample layout using the Stamps: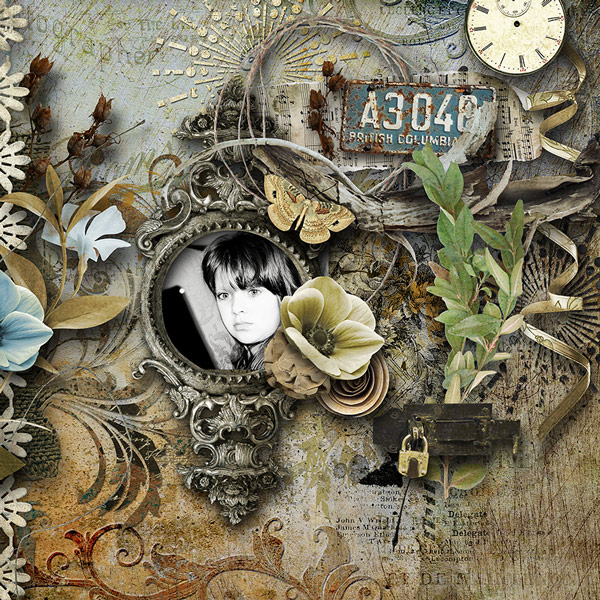 A set of 6 Clustered Elements made with the  *Silence* Page Kit. ready for you to use. Shadows already added.
6 Clusters come without frame and 6 Clusters come with already frame added. So for your own creativity and needs you can choose your own frames or use the finished Frame Clusters.
Note: Photos used on the preview are not included in download. These are added for preview purposes only!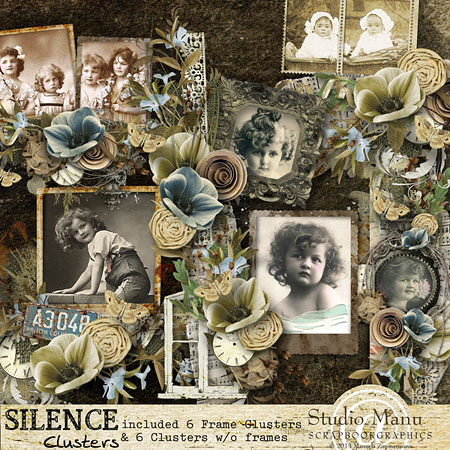 Preview of the Clusters without Frames: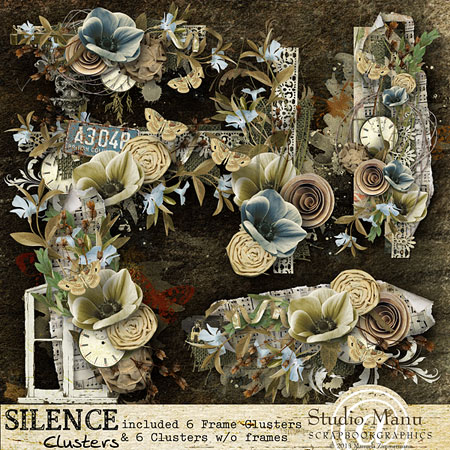 Sample Layout: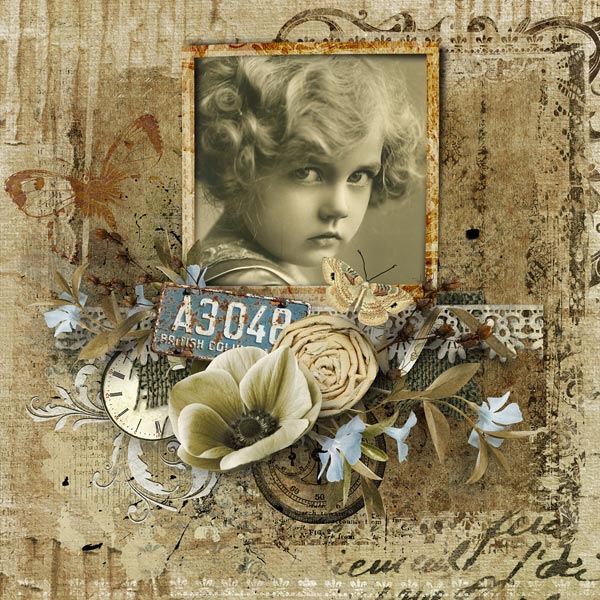 Included in the bundle is everything named above (Elements, Papers, Masks, Stamps, Clusters) at a HUGE Discount – 51% off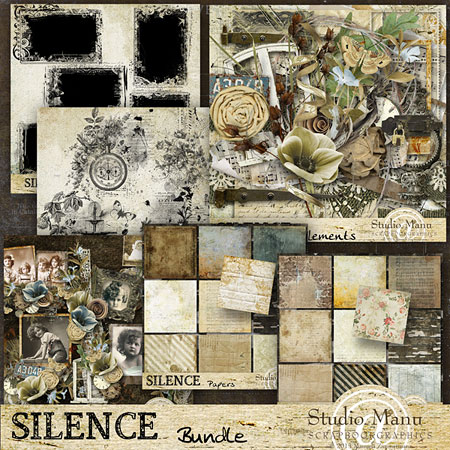 Inspiration
Totally amazing pages created by my awesome CT!
I got a lot of those beautiful pages:
By Cath, Irene, Janet, Jacqueline: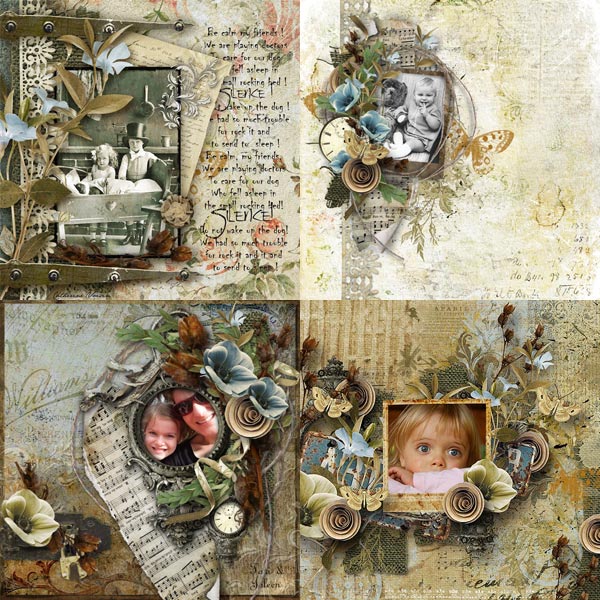 By Manu, Janet, Tanpopo, Tracey: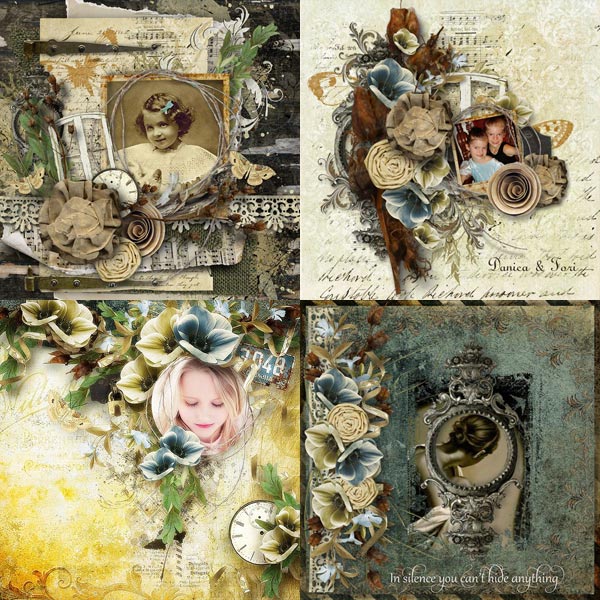 By Manu, Yvonne, Cath, Yuki: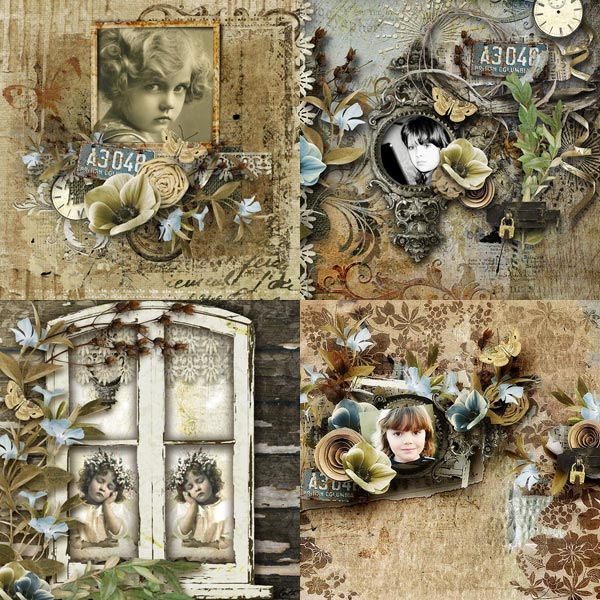 By Tracey, Manu, Janet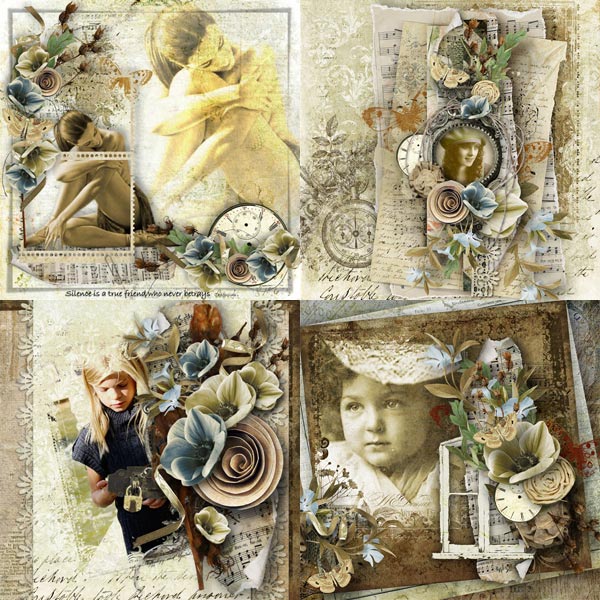 You can check out the entire collection here
Newsletter Freebie
This little Mini Kit coordinating with the Silence collection will come later today to all Studio Manu Newsletter Subscribers: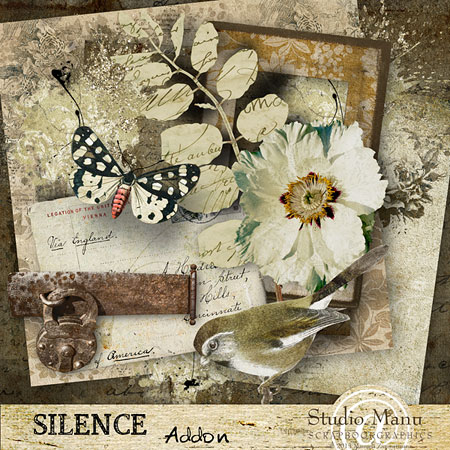 Blog Freebie
Yuki created this super beautiful layout, I always love her pages so much: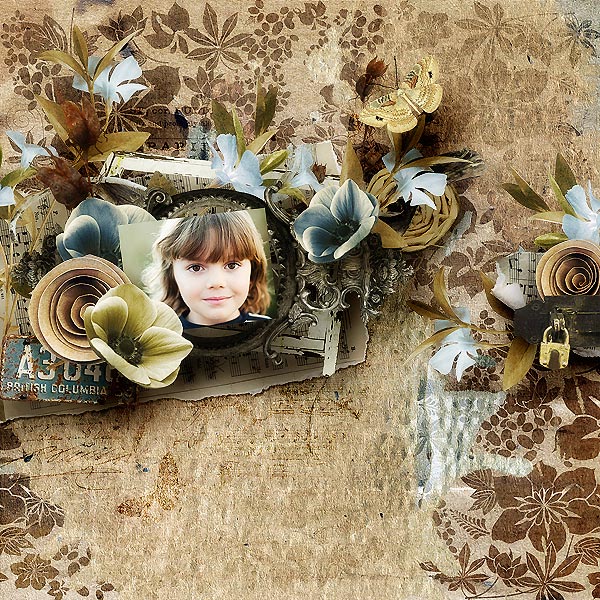 And as always she offers it as Quick Page Freebie to you!
I hope you like it as much as I do – Thanks so much, Yuki!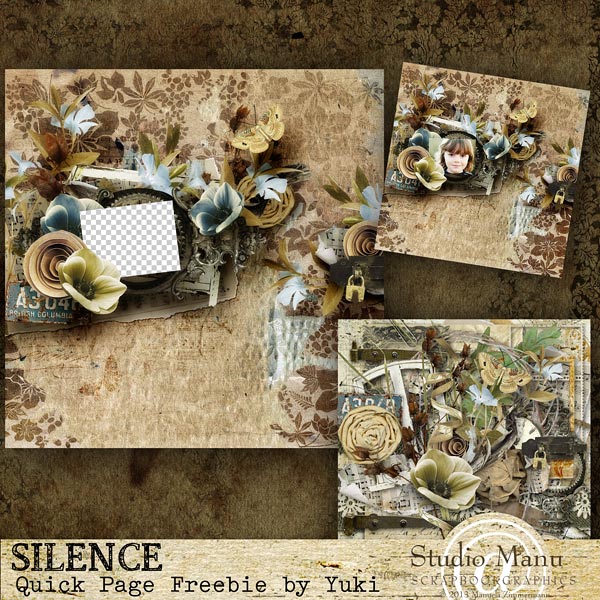 Have a wonderful Sunday and an even more wonderful week 🙂