Summer is slowly saying Good Bye to us, unfortunately.
This Summer of 2015 was really a great one, that's a Summer as I wish and the kids had a lot of fun and enjoyed the holidays.
But finally also the school started again and I'm back to my daily routine too.
Here is a new collection I created the last weeks called: Timeless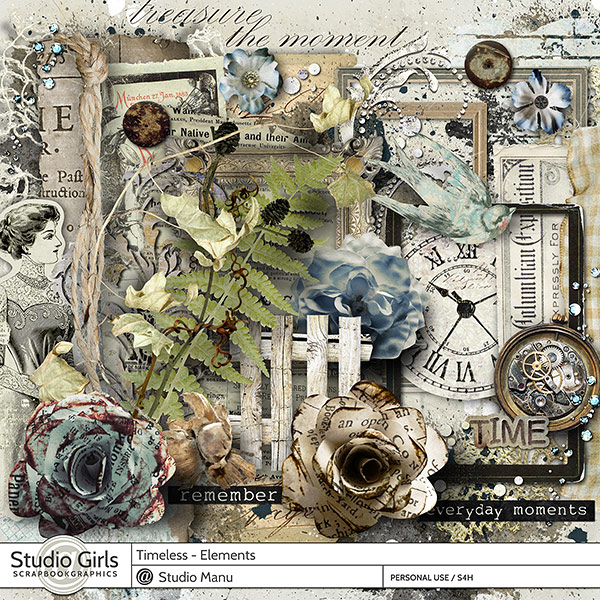 You'll get: Flowers, flourish, clock, clockwork, fence, ephemera pieces (tickets, old papers), word labels, lady stamp and -sticker, fern leave and dry ivy, string, pearl swirl, frames, net and doily pieces …..
The elements come in a shadowed version as well as the usual non shadowed version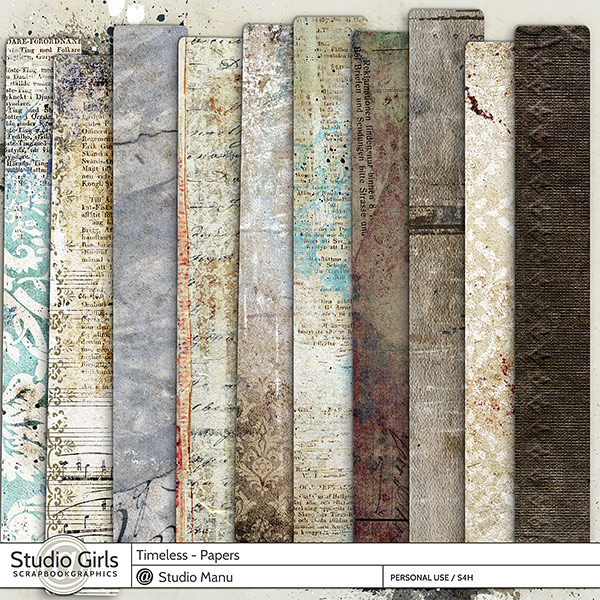 You'll get 10 beautiful textured Papers and 10 extra papers (modified versions of the originals)
So total are 20 papers included – look below: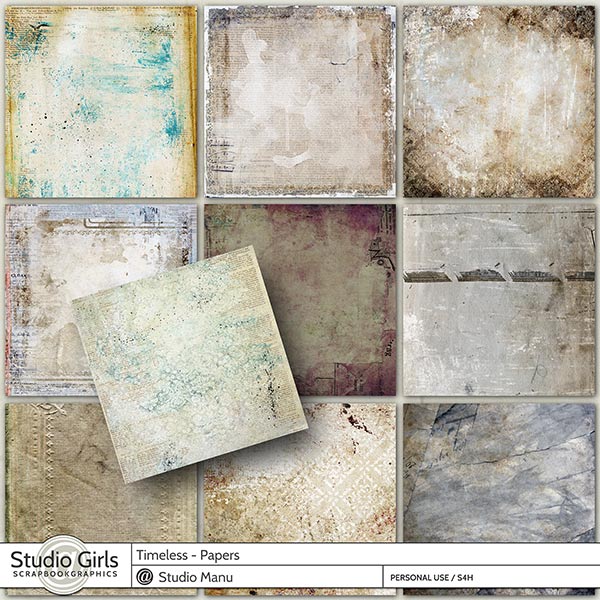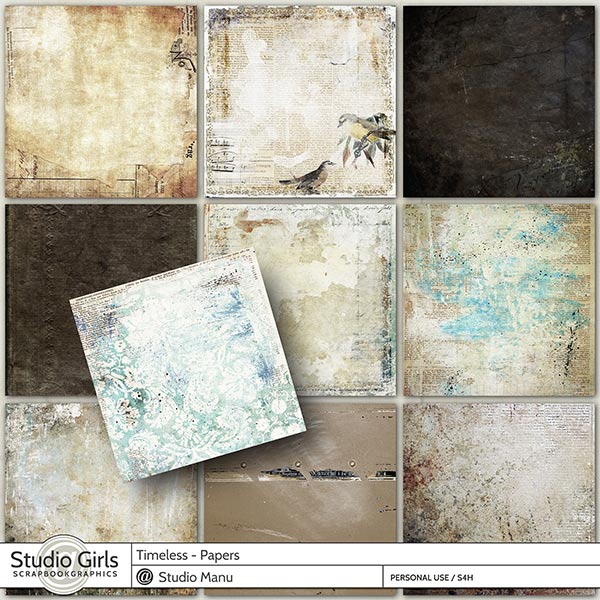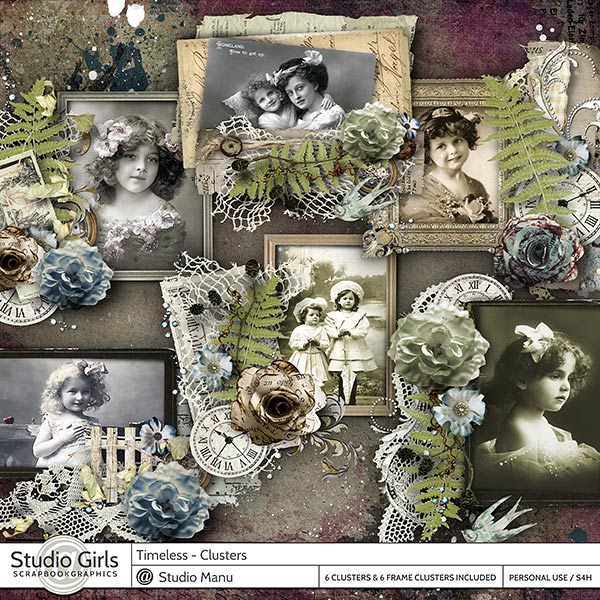 You'll get 6 Frame Clusters + 6 Cluster (Elements)
Already shadowed – ready for you to use.
Preview of Clusters without Frames: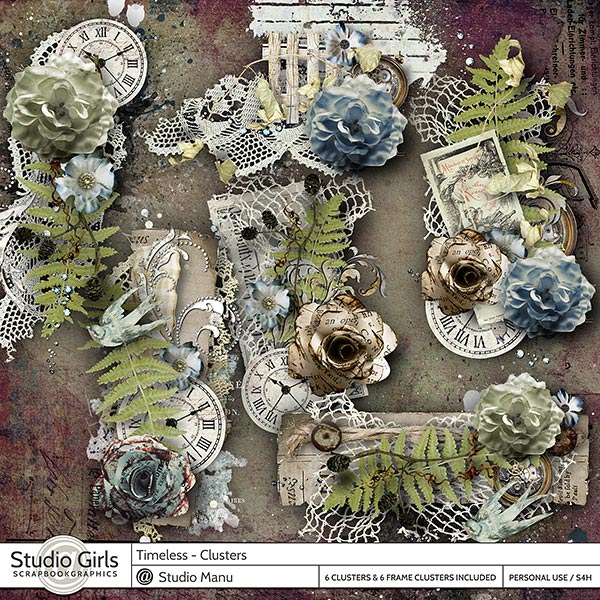 Sample Layout with Clusters: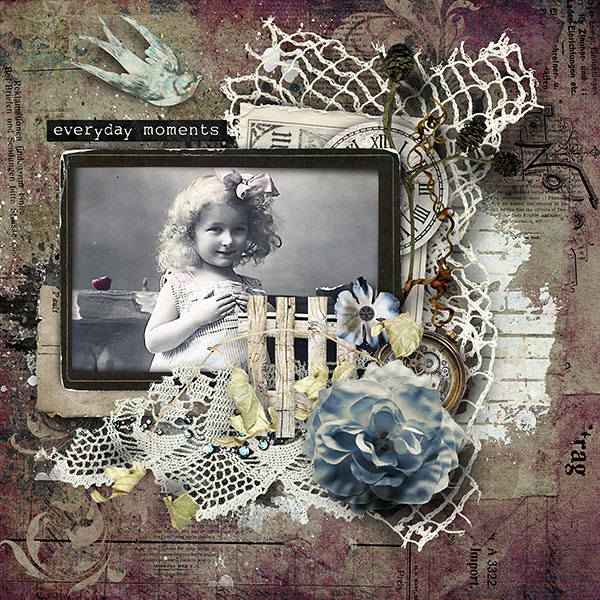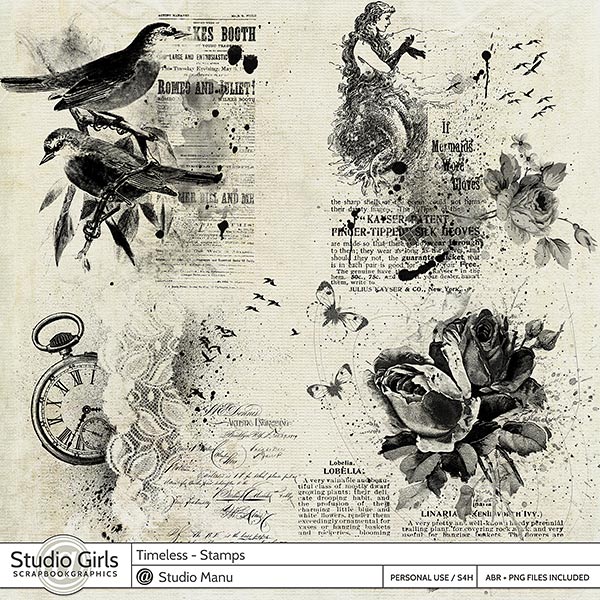 Included are .abr brush file (for Photoshop CS6 + CC as well as up to PSCS5 (max. 2500 px)) and also included are .png images
Sample Page using Stamps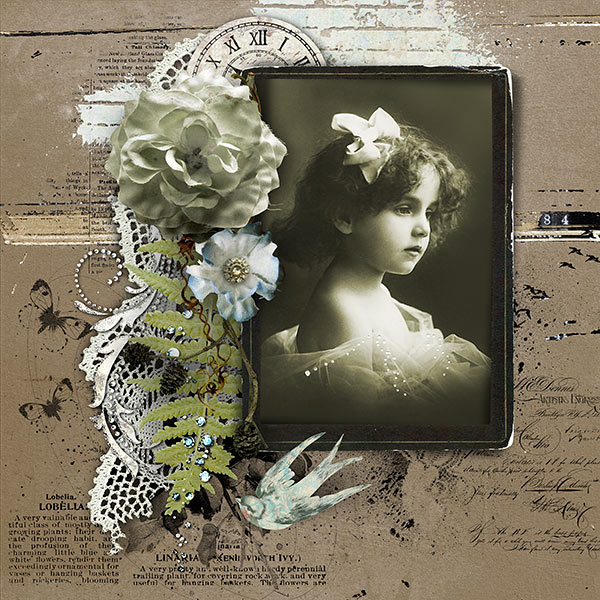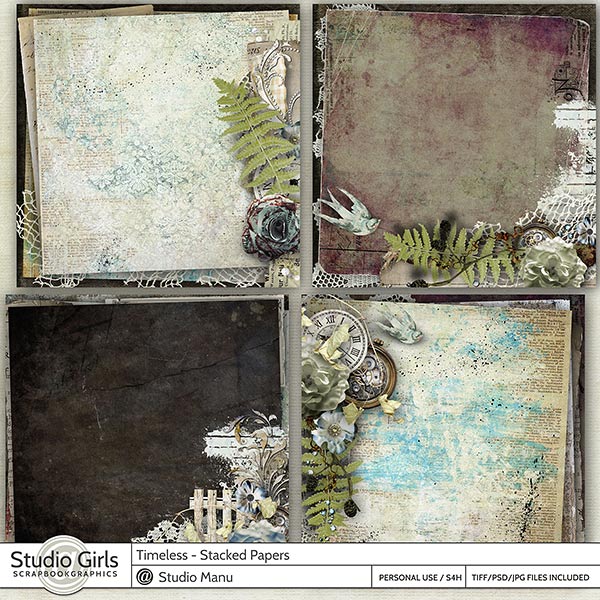 This set contains 4 stacked papers
Included are .jpg files and .psd files as well as .tiff files with elements and backgrounds on separate layers.
Sample Page using Stacked Papers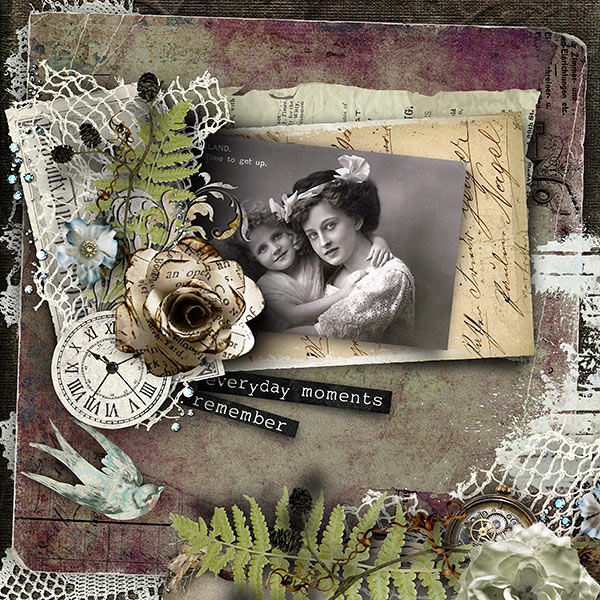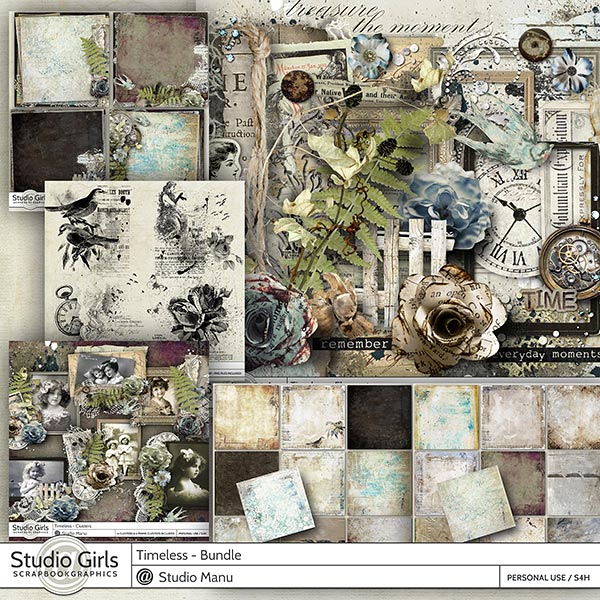 Included is everything mentioned above – save 51% on the Full Collection for a limited time!
Inspiration
Here are a few pages created by my wonderful CT girls:
By Irene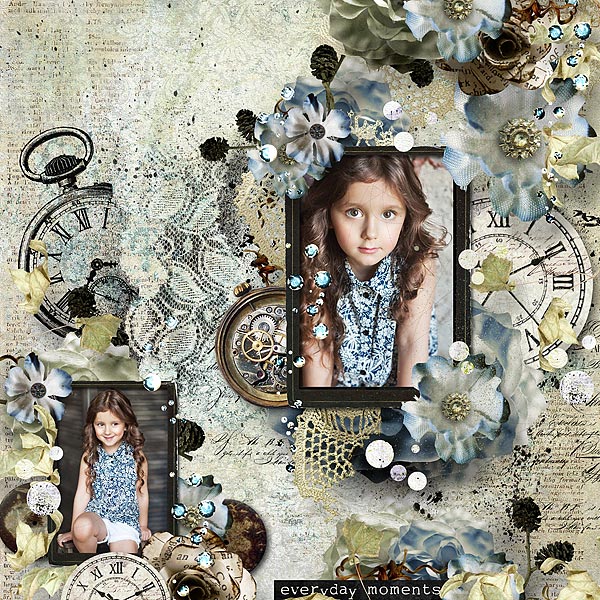 By Kate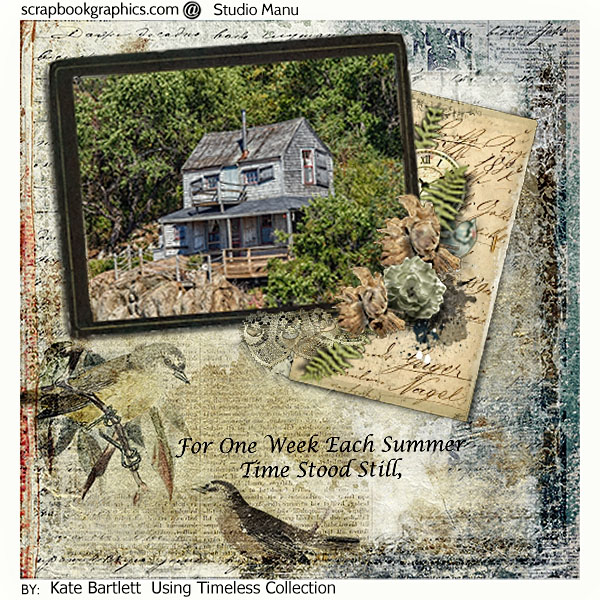 By Manu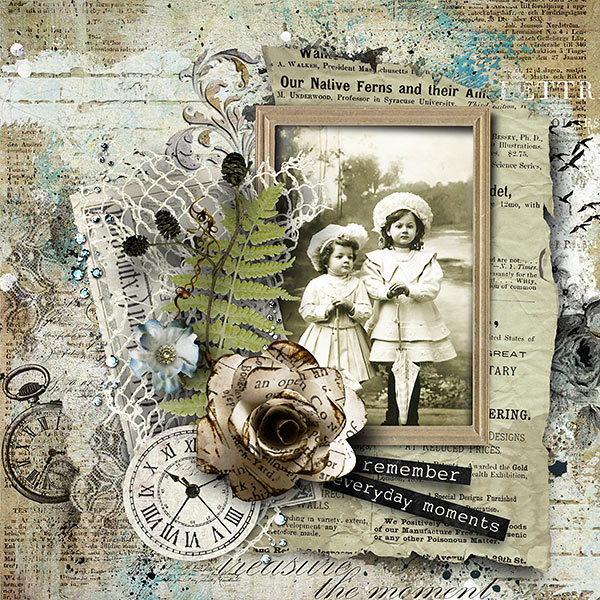 Newsletter Freebie
Here is what all Studio Manu Newsletter Subscribers will get for free with today's Newsletter;
I hope you like it 🙂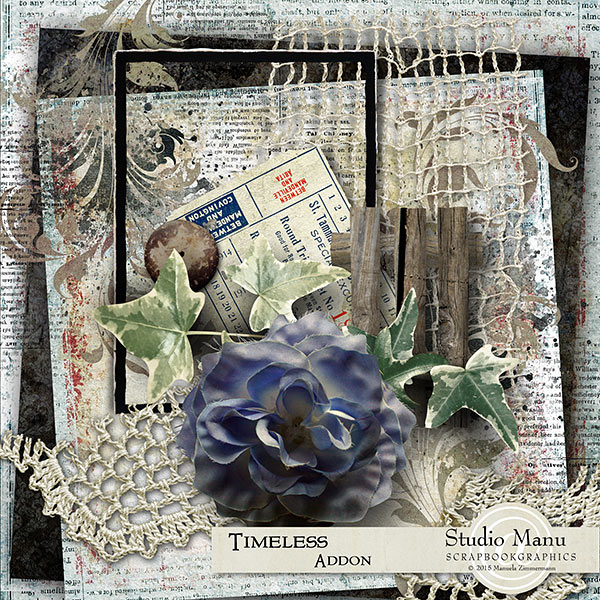 Blog Freebie
This super amazing layout is created by Jacqueline, love that light effect on the photo: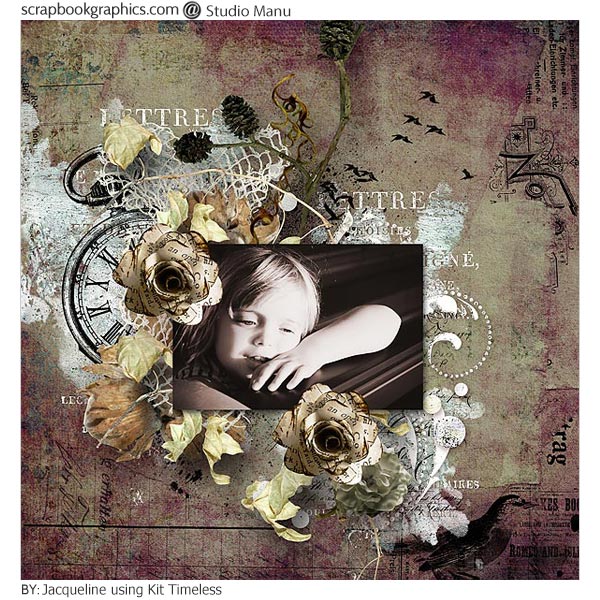 And she turned her page into a wonderful Quick Page which you can download here right away.
Thank you so very much, Jacqueline!
Please click the preview or the link below to download!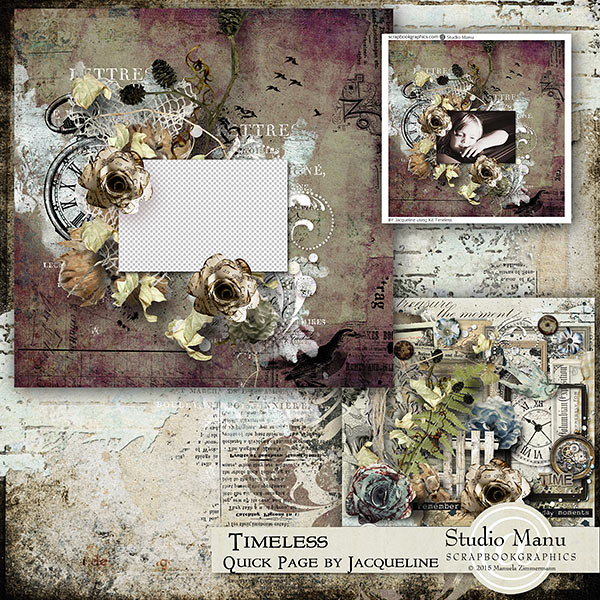 Thank you so much for your visit – enjoy your weekend!