I haven't had anything new in my Commercial Use Category, so thought it would be time to bring something fresh up.
First package is a set of 8 Meshes – of course okay for commercial use for scrapbook designers (summer kits, fishing nets)
but also these will give any digital scrapbook page a great look as layer in the background or on top on a photo edge.
CU Meshes – 20% off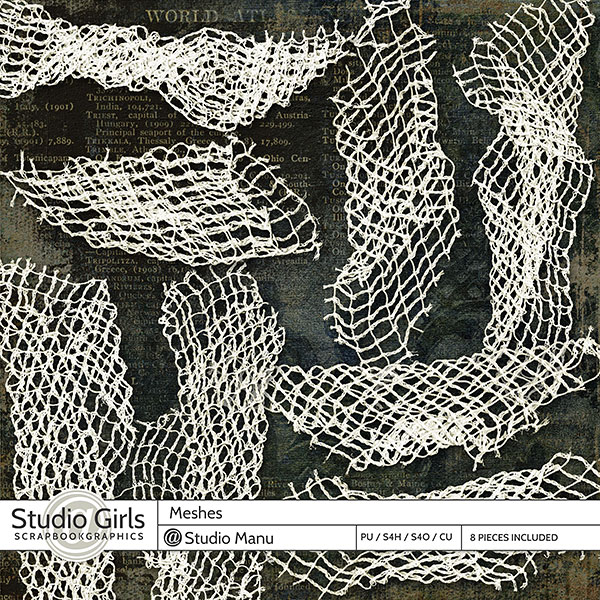 100% zoom: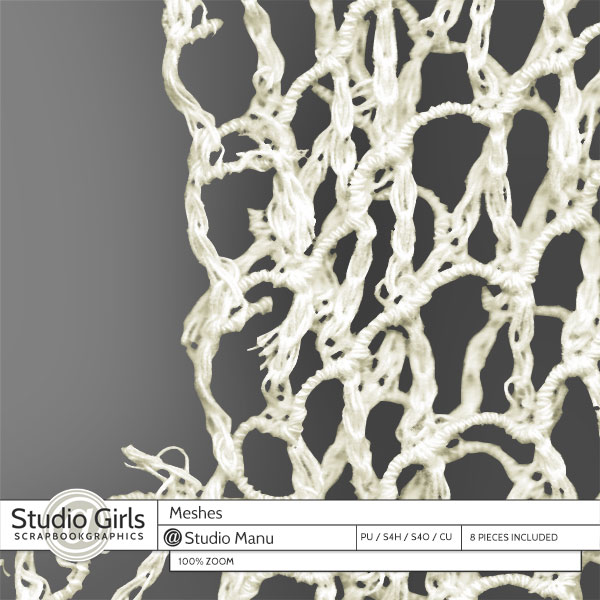 Next set is a pack of 5 Torn and Ripped and Shabby and Grunge, Distressed Laces.
Great for any Vintage Pages or Shabby Chic Style!
CU Torn Laces – 20% off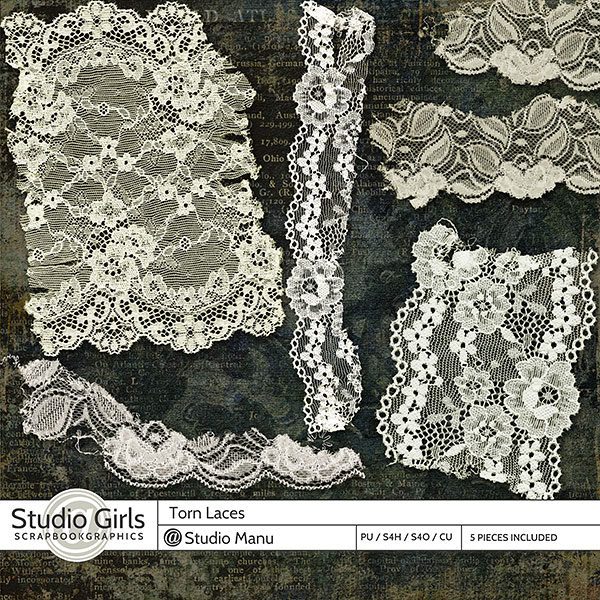 100% zoom: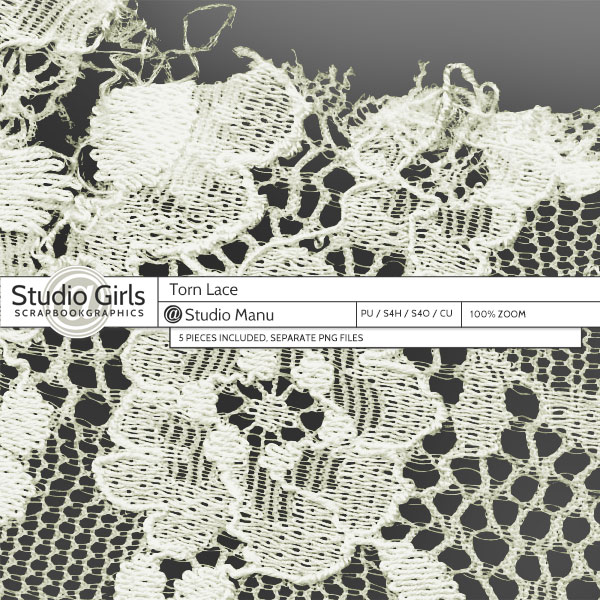 And another set is a pack of 4 Mesh / Net Overlays!
Size is 12×12″ or 3600×3600 px
CU Mesh Overlays – 20% off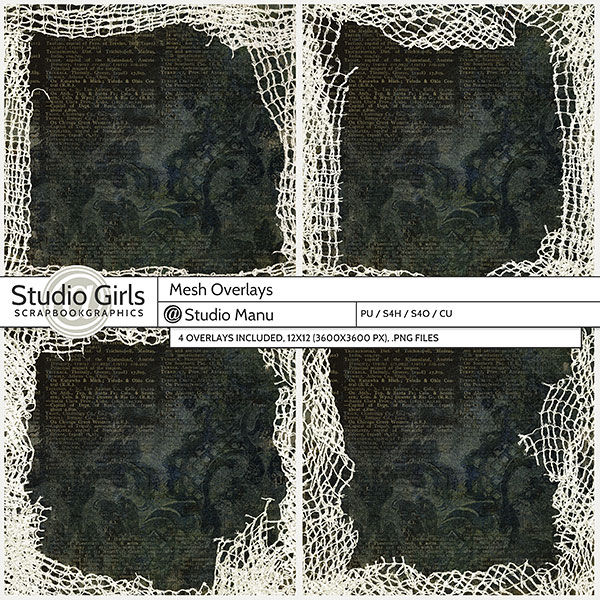 100% zoom: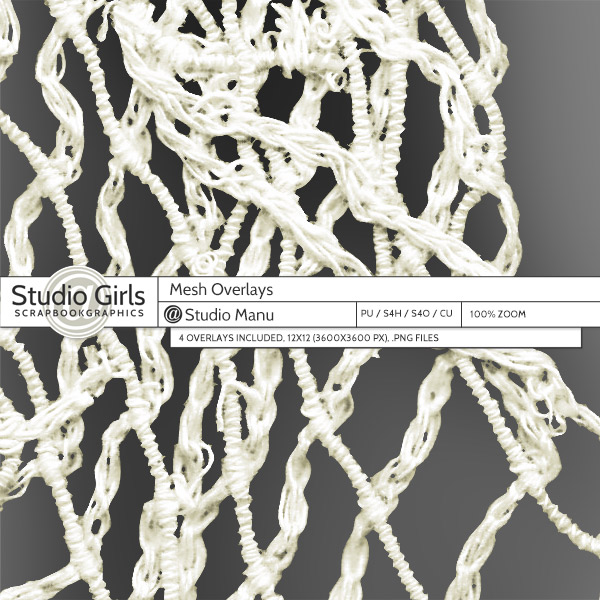 Newsletter Freebie
All Studio Manu Newsletter Subscribers will get today this beautiful photo Masks Freebie – it comes right to your inbox!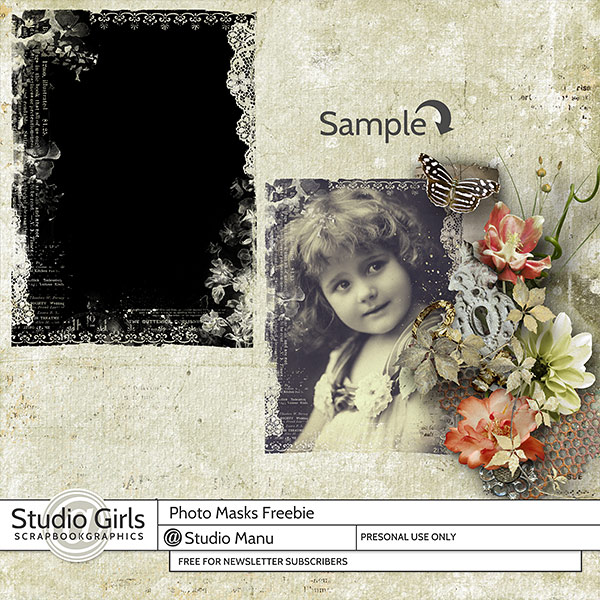 Thank you so much for reading and visiting 🙂