Turn Back Time is a new collection arrived today @ Studio Manu.
Because we have iNSD weekend it is on special iNSD sale – you save enormous 62% on the full collection.
I just love all the Inspiration Layouts my busy CT girls created.
Let's take a look on the collection!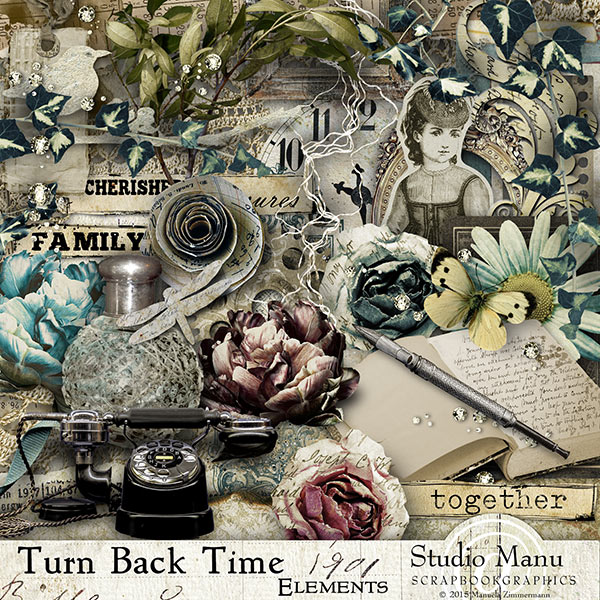 You get: a Glass Bottle, Ivy, Gear, Ripped Paper pieces, Word Strips, Butterfly, an open Book, a Girl (Sticker), an antique phone, a clock (also as stamp), Flowers and Frames, Swirl and many, many things more …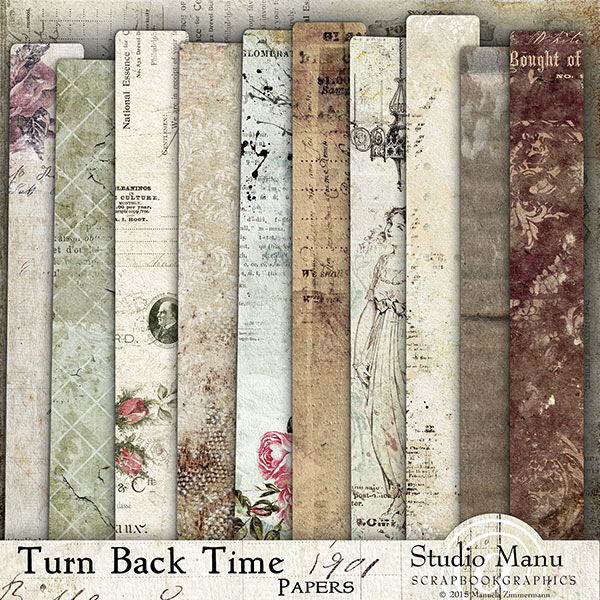 Included also 10 beautiful Papers, 300 dpi – 12 x 12 (3600 x 3600px)
Additionally come 10 extra papers; these are modified versions of the originals.
So total are 20 papers included!
See them all here: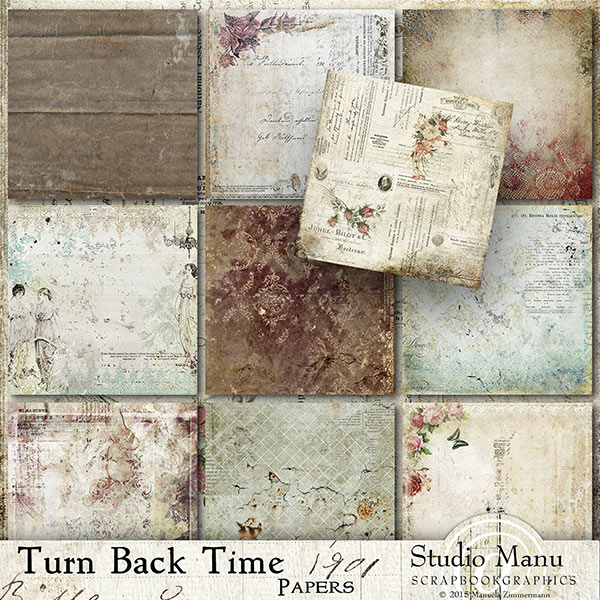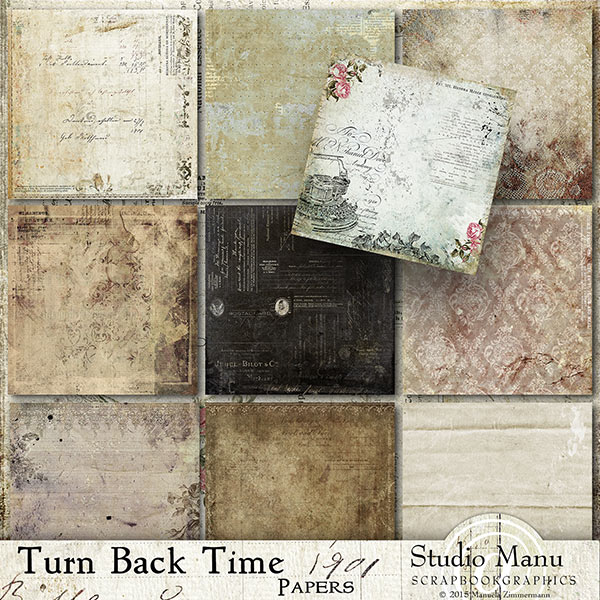 Turn Back Time – Stacked Papers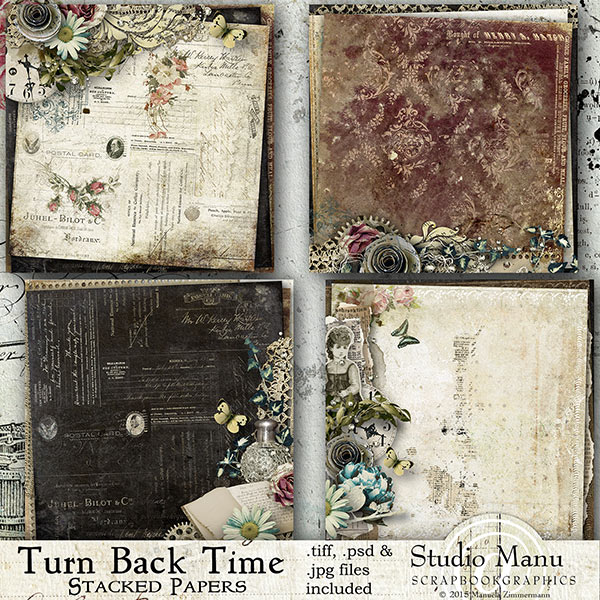 This set contains 4 stacked papers.
Included in this pack are .jpg files as well as .psd files and .tiff files.
So you can mix and match them with each other and created endless pages in no time!
See sample layout here: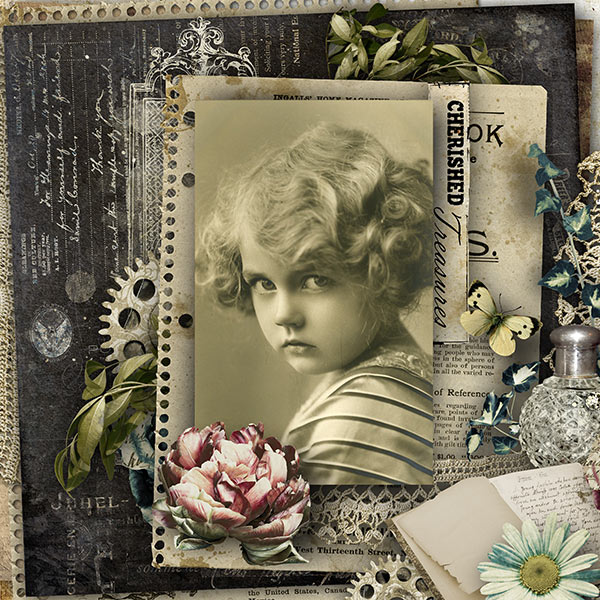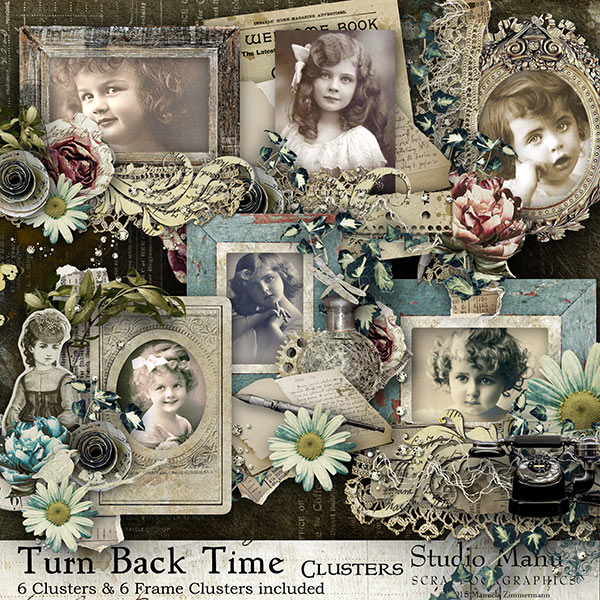 A set of 6 Clustered Elements – Shadows already added.
6 Clusters come without frame and 6 Clusters come with already frame added.
So for your own creativity and needs you can choose your own frames or use the finished Frame Clusters.
Preview without Frames added: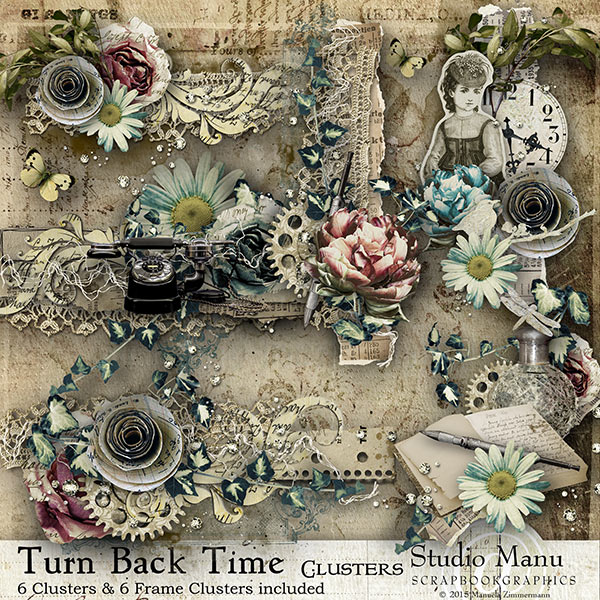 Sample Layout using the Clusters: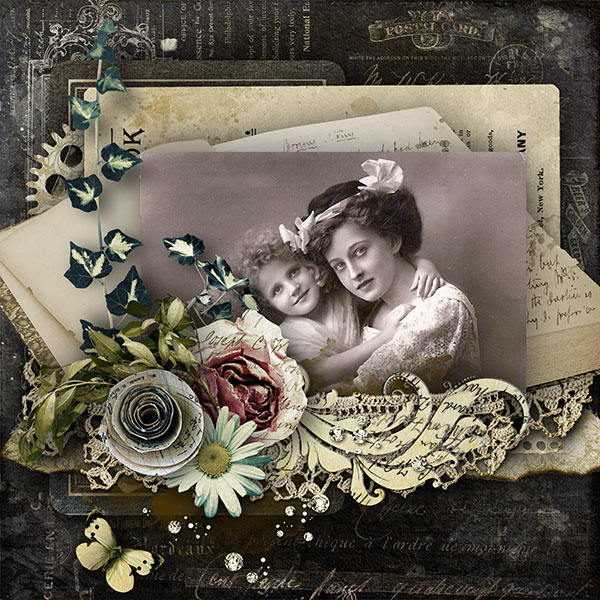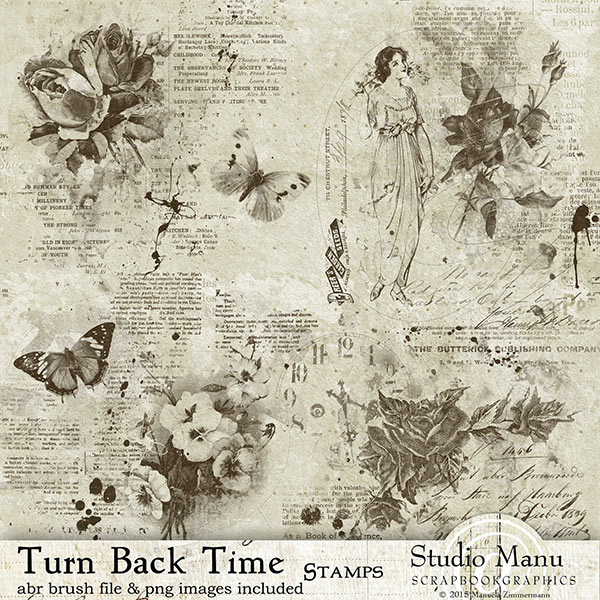 Content:
separately saved .png files and
.abr brush file (up to PS CS5 (max. 2500px) as well as PS CS6 + CC)
Here is a wonderful Sample Layout created by Tracey using the Stamps together with the Kit: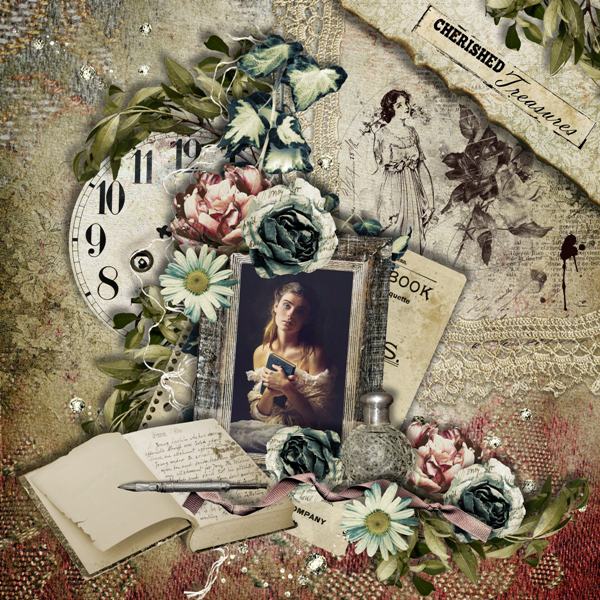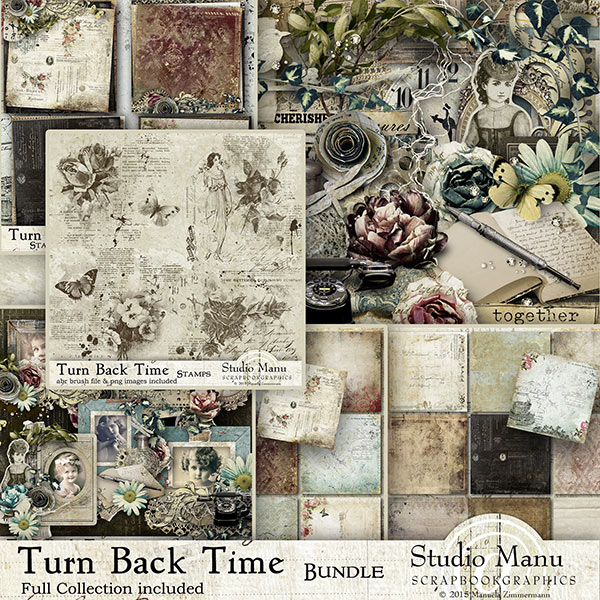 With this Bundle you get the full collection; everything mentioned above at a Huge discount.
This Bundle is on special iNSD sale – save 62% for a limited time only
Click here to see more details
I'm totally in love with all the pages my amazing CT girls created, look:
By Tracey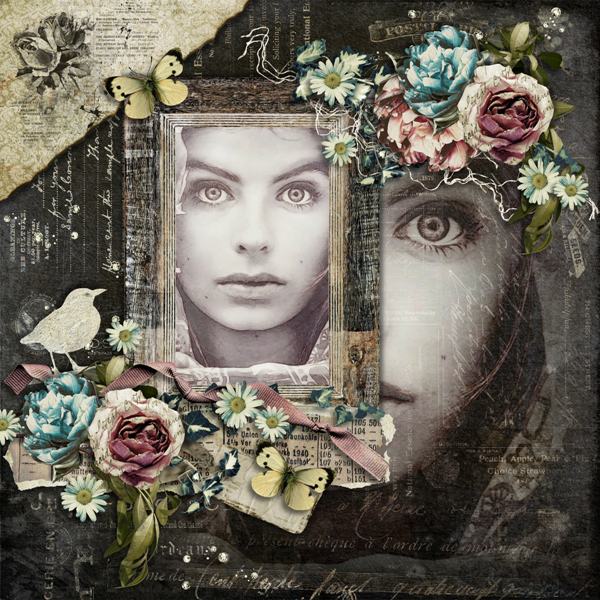 By Janet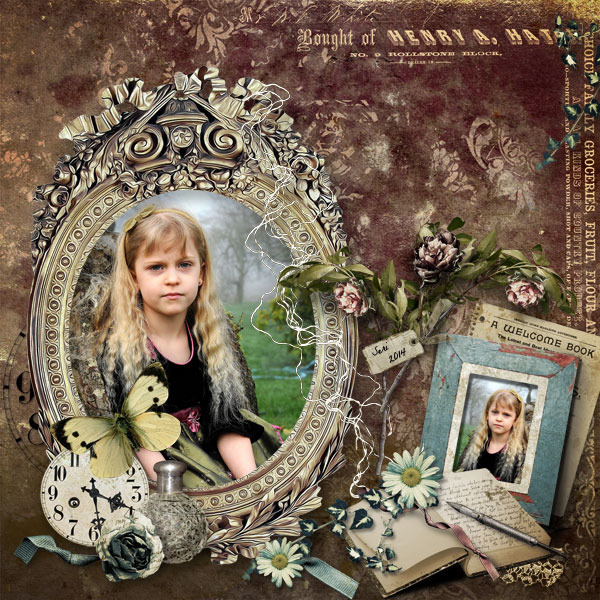 By Cath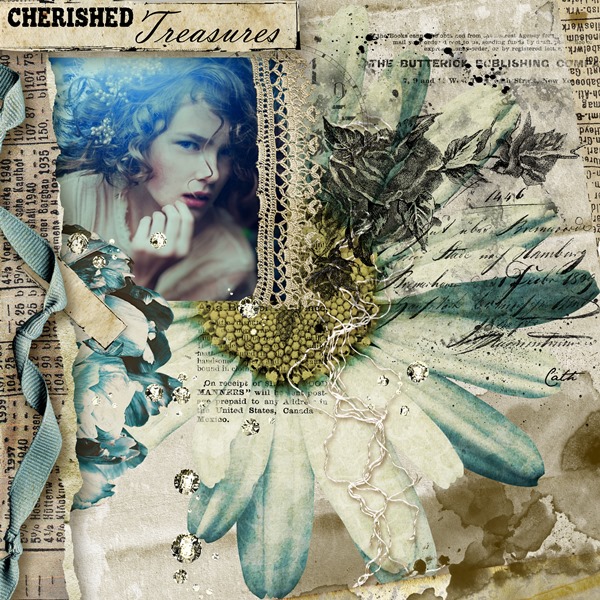 By Tracey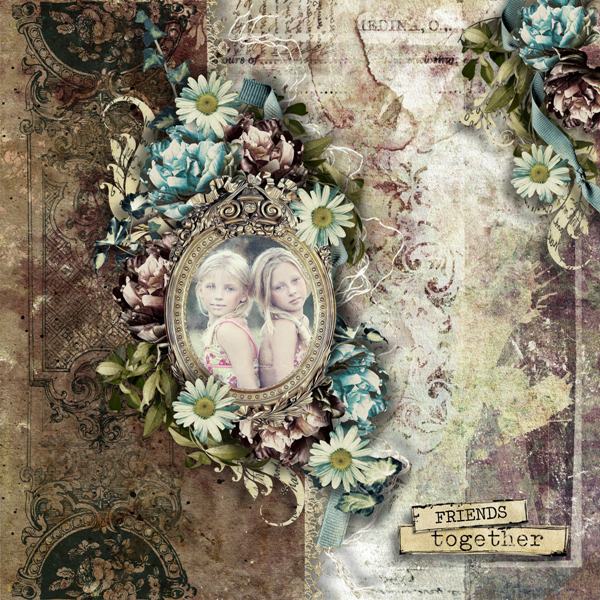 Click here to see the complete Turn Back Time – Collection
Of course newsletter subscribers will get a free mini kit addon delivered right to your inbox with the next newsletter.
I hope you like it:
Look what amazing page Jacqueline created with the new collection: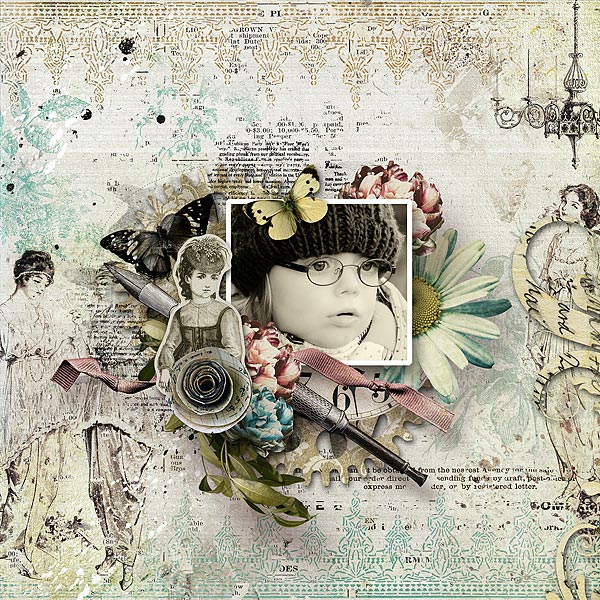 And of course she turned her layout into a super beautiful Quick Page and you can download it here
right below.
Thank you so much, Jacqueline!
Please click the preview or the link below to start download: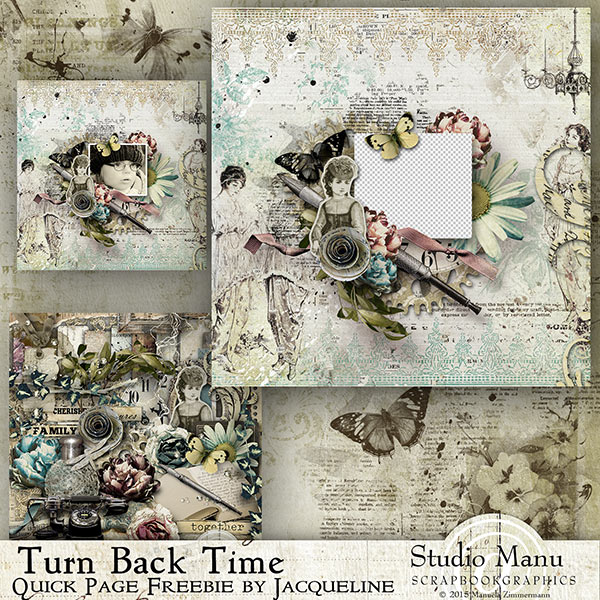 Thank you so much for your visit 🙂