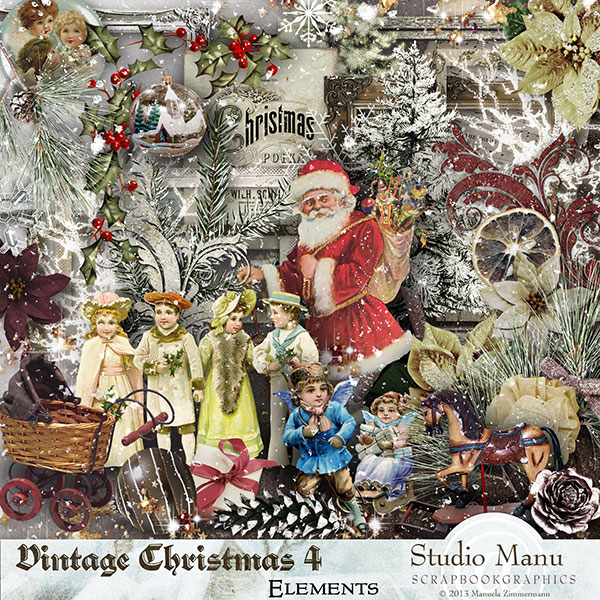 Now Christmas isn't really far away anymore.
Too bad there is no snow to see in the near future here in our area, seems it will be a grey Christmas this year.
But anyway I thought it would be time for a new collection in my  Vintage Christmas Series.
Now it's finally released and I'm so happy with the result and even more so impressed by the wonderful inspiration pages I got form my amazing CT girls.
Let's start with the individual previews of what is all included in the collection.
Here are the Vintage Christmas 4 – Papers: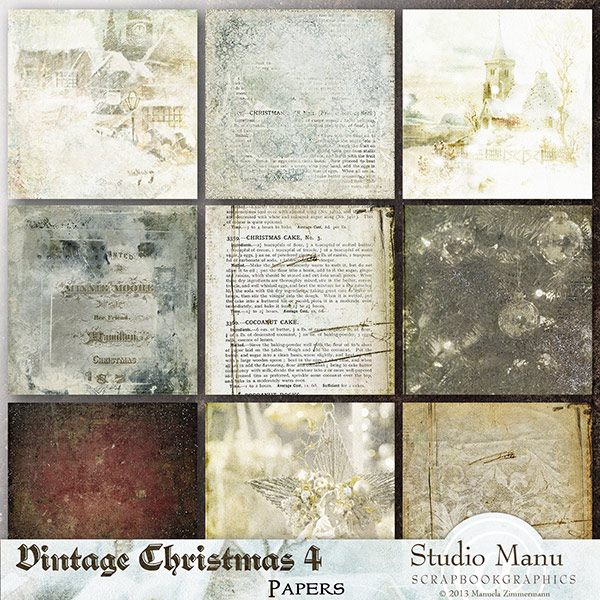 Included are 13 beautiful textured papers created at 300 dpi.
Size is 12×12 (3600×3600 px).
Also included 14 extra papers in modified versions of the originals –
total 27 papers included.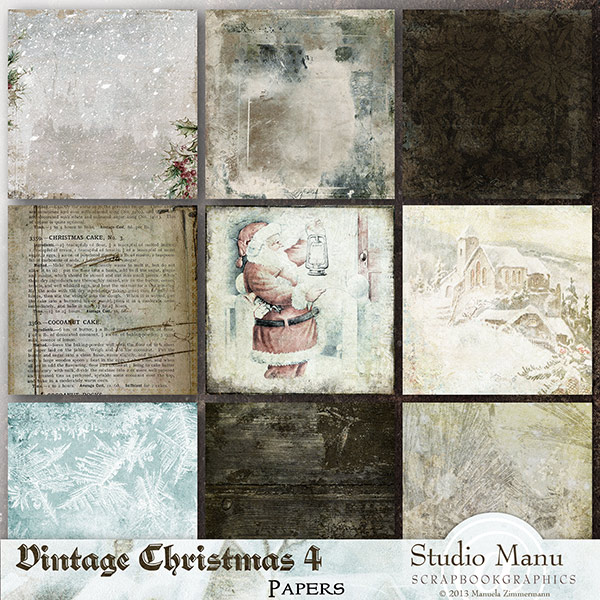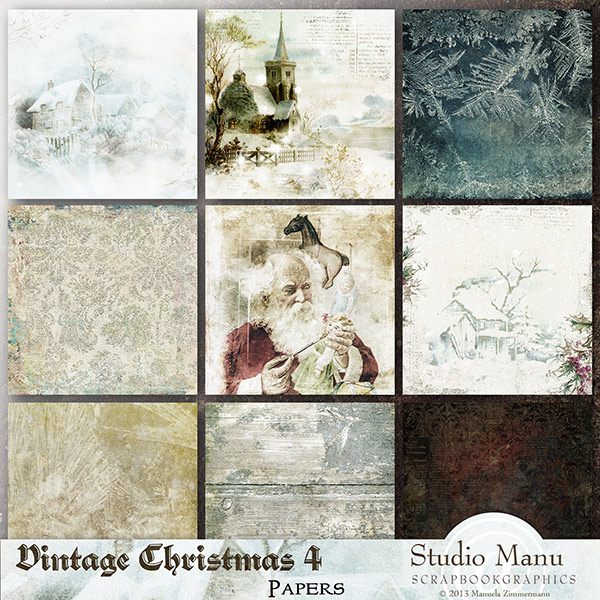 Vintage Christmas 4 – Clusters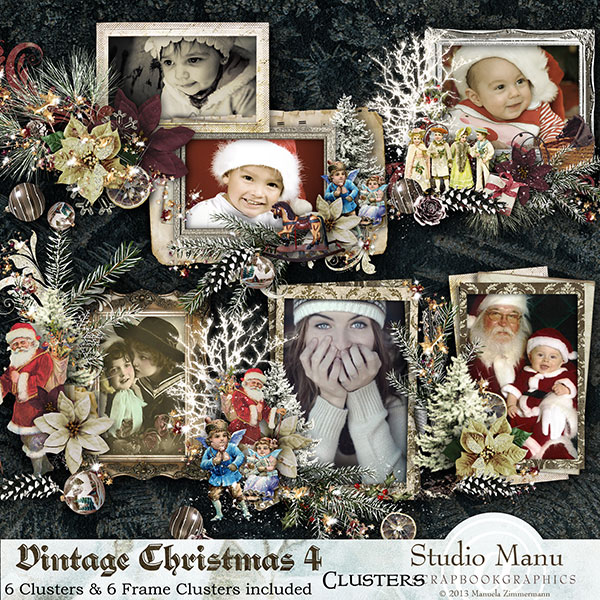 A set of 6 Clustered Elements made with the Vintage Christmas 4 – Page Kit ready for you to use.
Shadows already added.
6 Clusters come without frame and 6 Clusters come with already frame added.
So for your own creativity and needs you can choose your own frames or use the finished Frame Clusters.
Photo you see on the preview are not included in the download!
Photo Credit:gerf , omar franco, froot, Marta Everest, Petr krachtovil
Preview without Frames: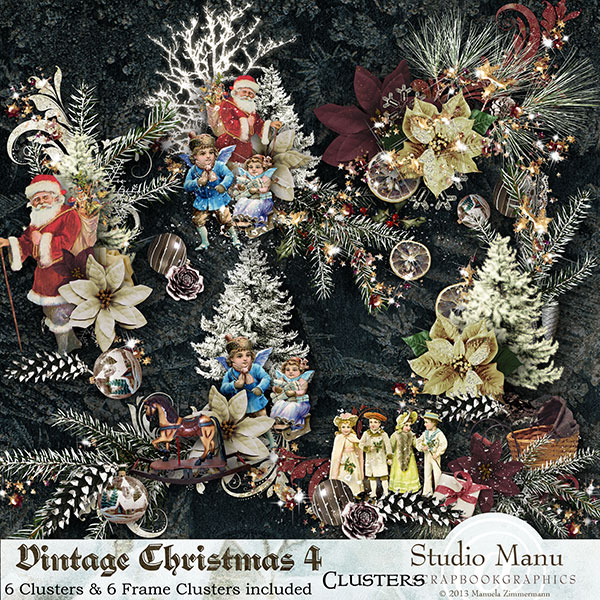 Sample Layout using Clusters + Stamps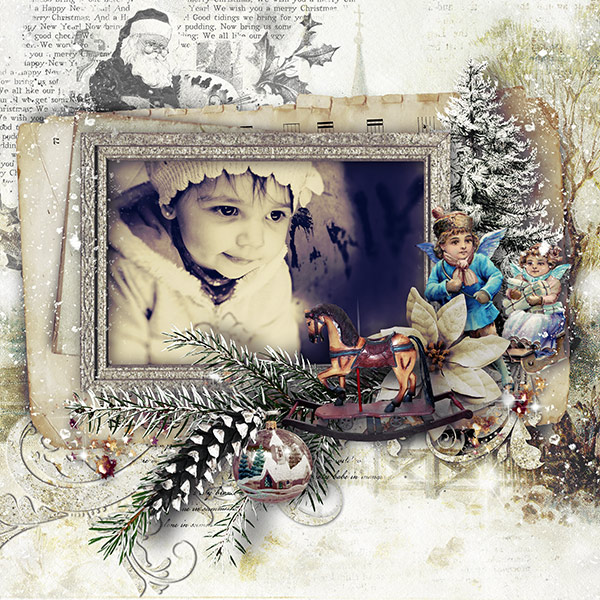 4.png images

.abr brush file for Photoshop CS5 (size max. 2500 px)

.abr brush file for Photoshop CS6 + CC (size max. 3600 px)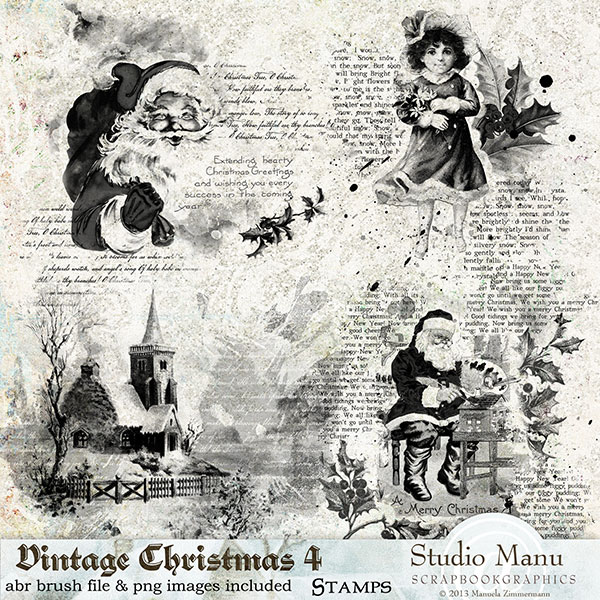 Sample Page by Yvonne using Page Kit + Stamps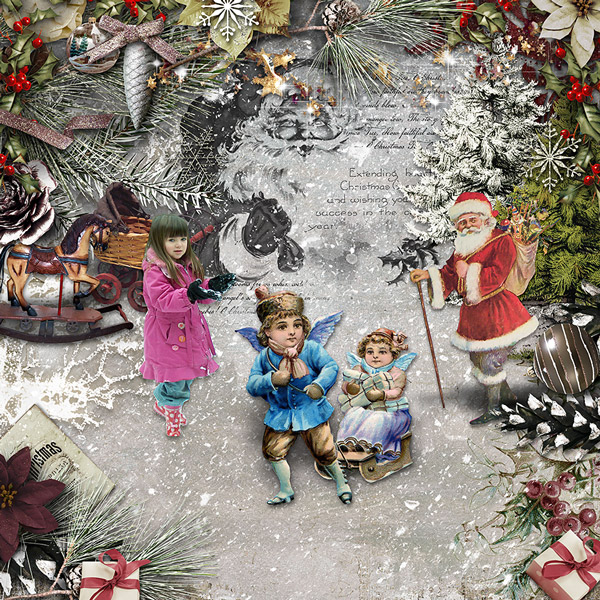 Vintage Christmas 4 – Stacked Papers
Contains 4 Stacked Papers. Included in this pack are .jpg files as well as .psd + tif files for easy clipping a frame or embellishment or photo between background and elements (Top Layer)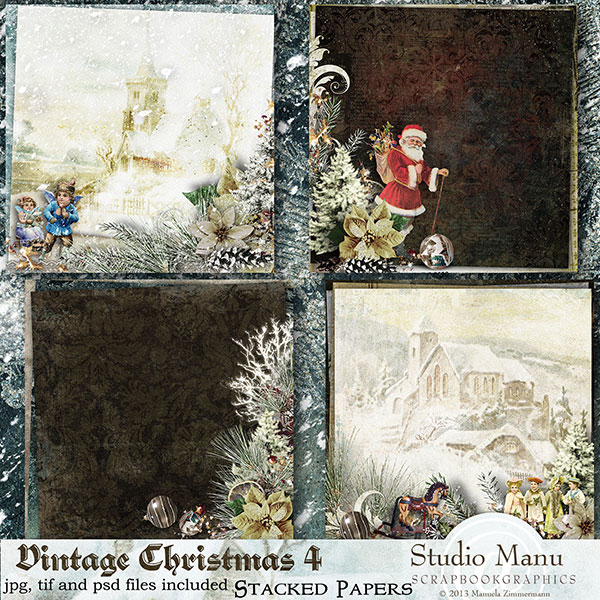 Sample Layout using Stacked Papers and Stamps: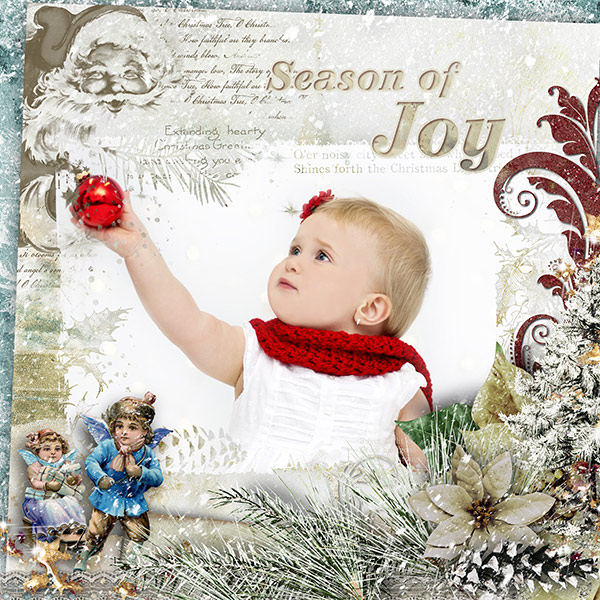 Get everything mentiones above at a very HUGE discount –
save 51% on limited time intro sale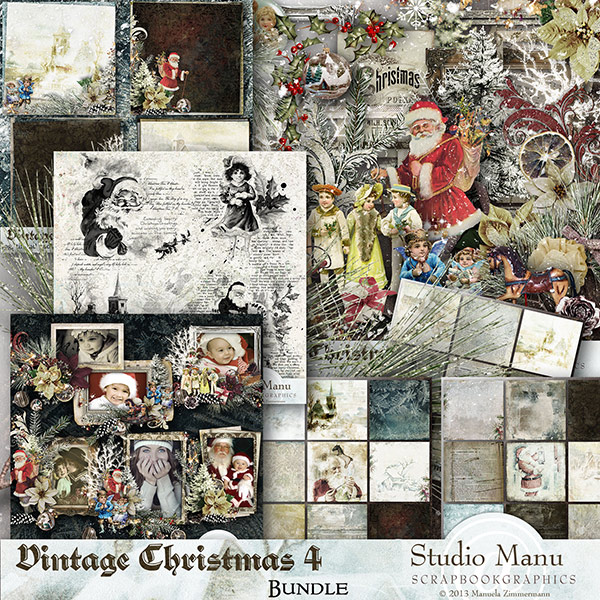 Click here to see the entire collection
Inspiration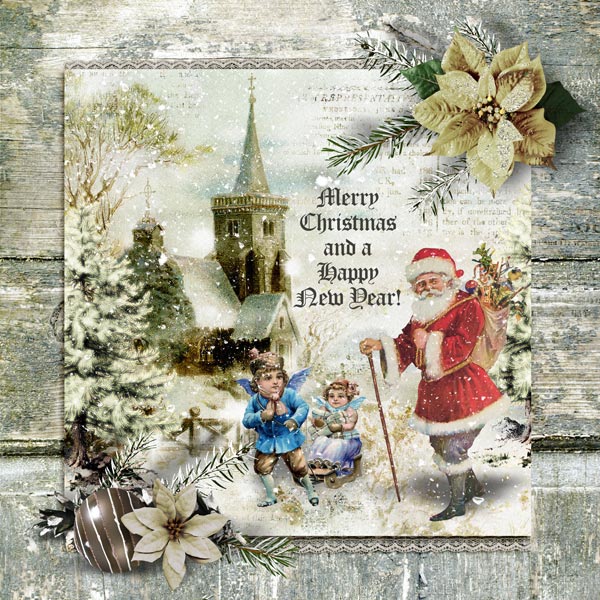 By Irene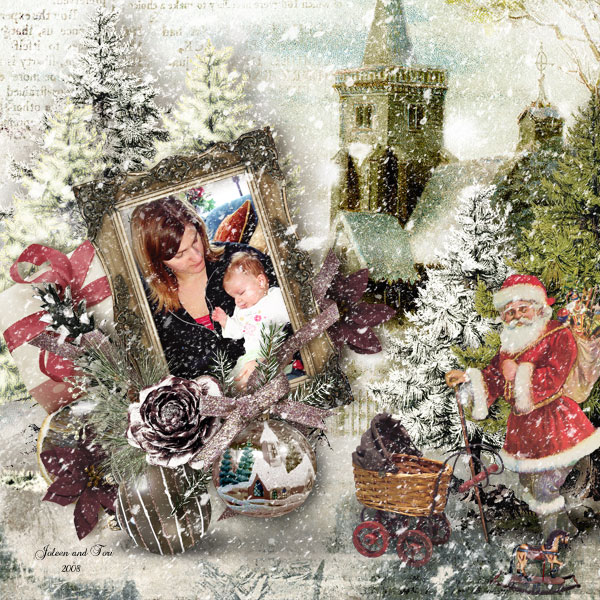 By Janet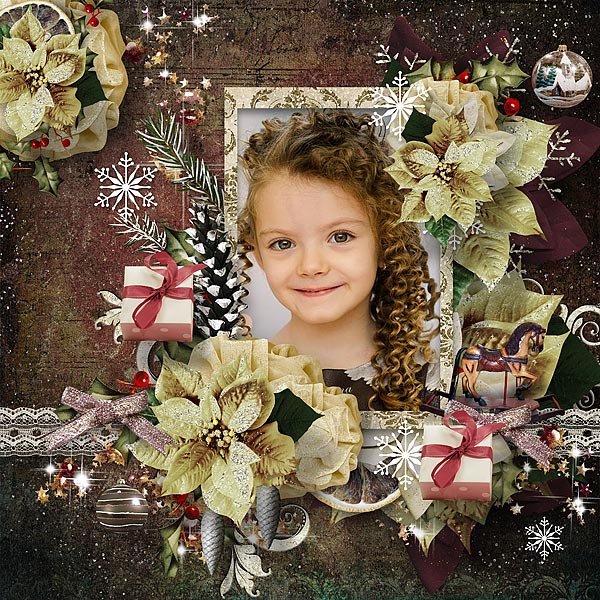 By Irenchen
 Newsletter Freebie
Here is a wonderful little Mini Kit Freebie Addon for all Studio Manu Newsletter Subscribers: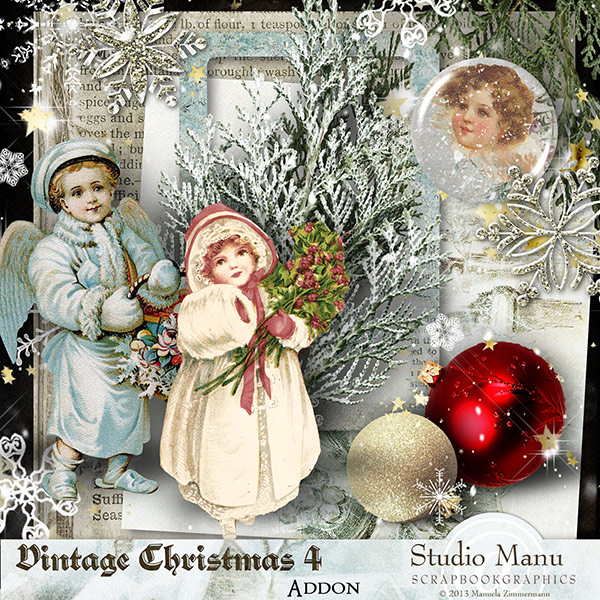 Blog Freebie
I hope you spend a wonderful Christmas Time.
Here comes a Quick Page Freebie for you right away to download.
I hope you like it.
Please click the image
Thank you so much for your visit and reading 🙂
Have a fabulous weekend!