It's not even a week till Valentine's Day and I'm now thinking for a long time to create another Wedding Collection in a bit more Vintage Style.
So I thought Valentine's Day is the perfect time for a Wedding-, Romantic-, Love themed collection.
I'm really happy with the result, the entire collection could be used over and over again.
Wedding invition cards or Thank you cards, complete photo albums … there is so much more you can use this collection.
Beside the Page Kit (I had to split it into 3 zip files for not making them too big) with really amazing elements and a total of 22 papers there is a setof stamps, clusters and stacked papers.
The Bundle is 51% off for a limited time only!
Vintage Wedding – Page Kit 15% off
Vintage Wedding – Clusters 17% off
Vintage Wedding – Stamps 12% off
Vintage Wedding – Stacked Papers 11% off
Vintage Wedding – Bundle 51% off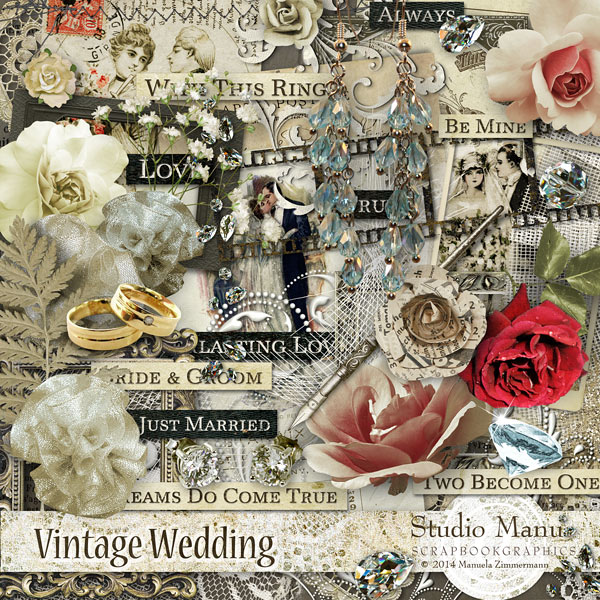 Vintage Wedding – Papers
Included are 10 beautiful textured papers created at 300 dpi.
Size is 12×12
(3600×3600 px).
Also included 12 extra papers in modified versions of the
originals – total 22 papers included.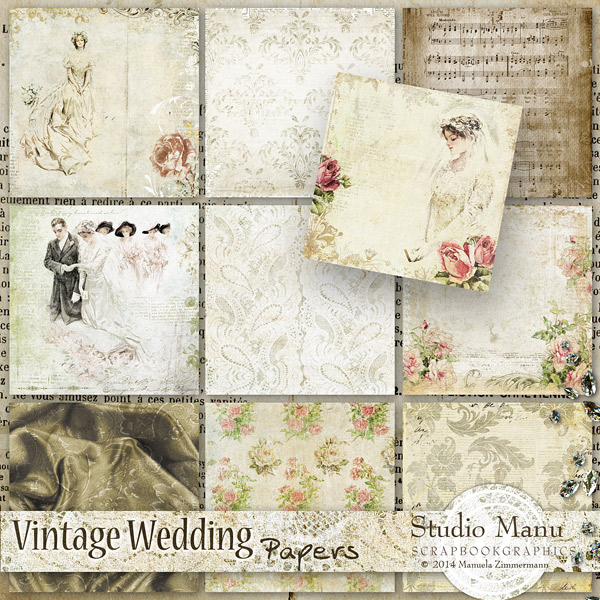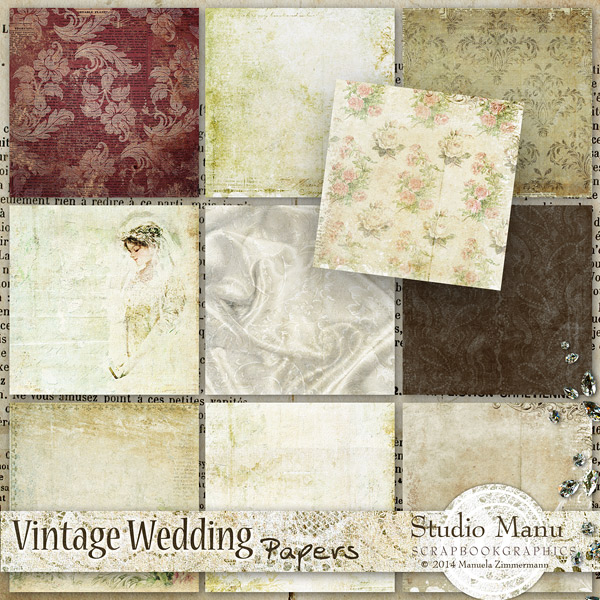 6 Clusters come without frame and 6 Clusters come with already frame
added.
So for your own creativity and needs you can choose your own frames or
use the finished Frame Clusters.
Created at 300 dpi and saved in .png
file format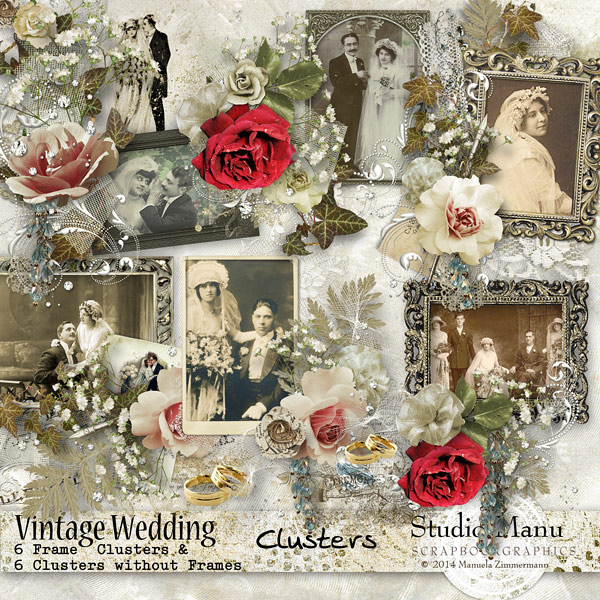 Preview without Frames: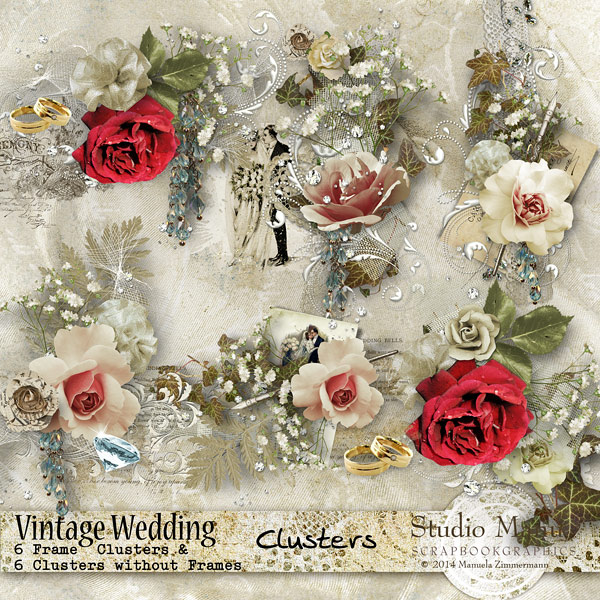 Sample Page using the Vintage Wedding Clusters: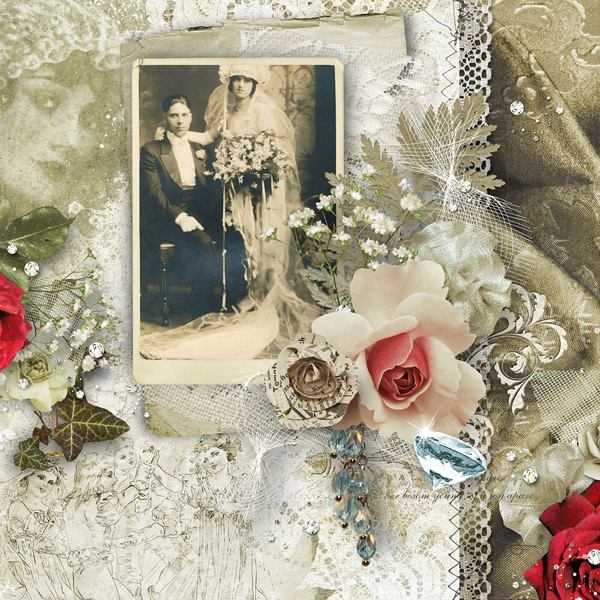 Included are .png images and .abr brush file
Perfect to make your Wedding-, Love-, Valentine's Day Pages, Layouts,
Projects even more beautifully.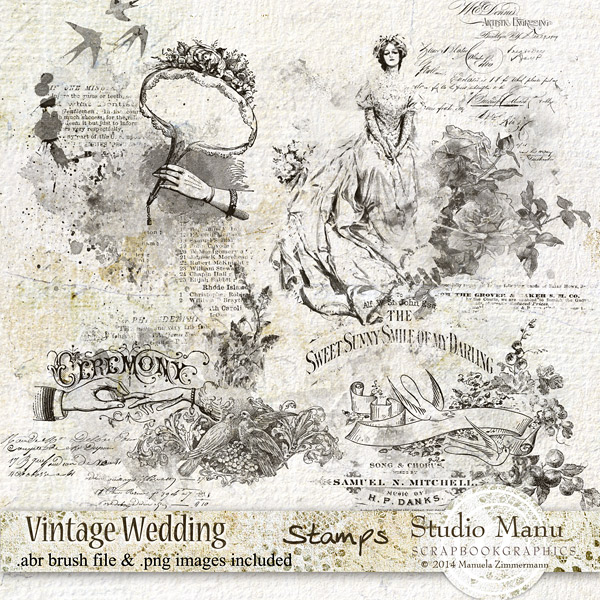 Sample Layout using Vintage Wedding Stamps: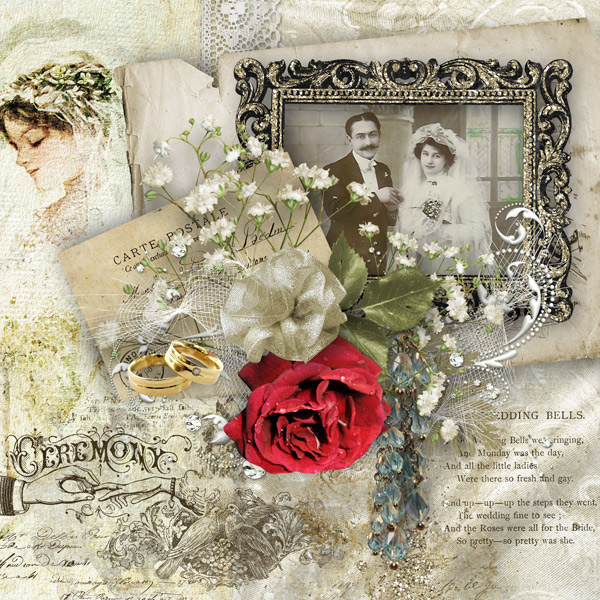 Vintage Wedding – Stacked Papers
Included in this pack are .jpg files as well as .psd files
and .tif files
That's a pretty easy way to create many wonderful creative layouts in no time
😉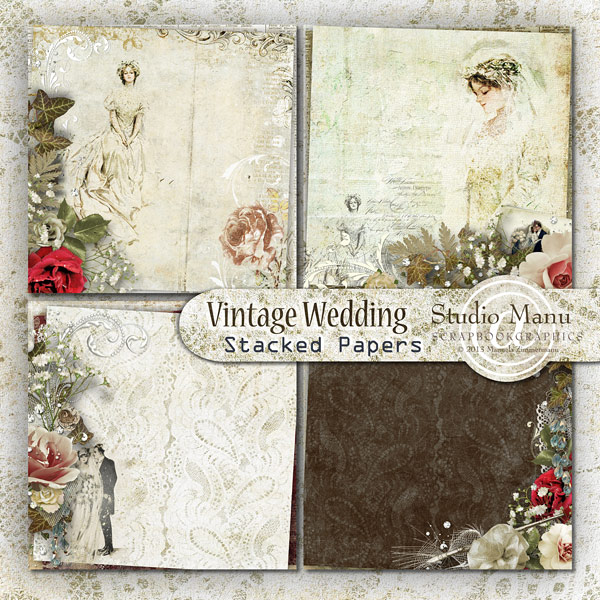 Sample Layout using Stacked papers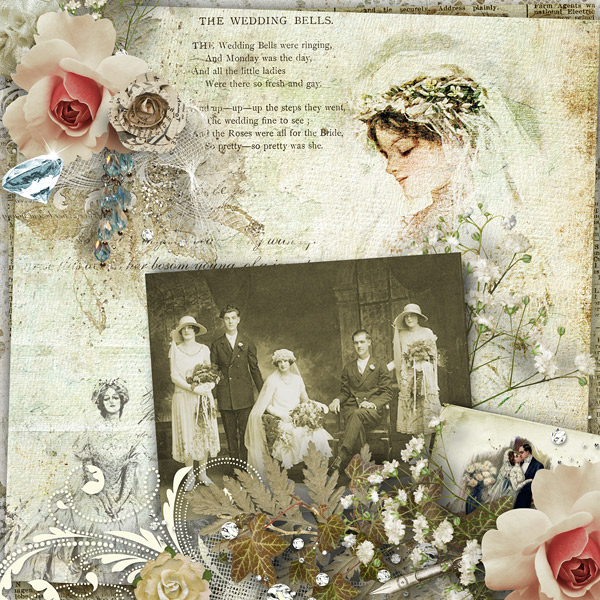 Vintage Wedding – Bundle – 51% off (limited time intro sale)
Everything included named above at a HUGE DISCOUNT!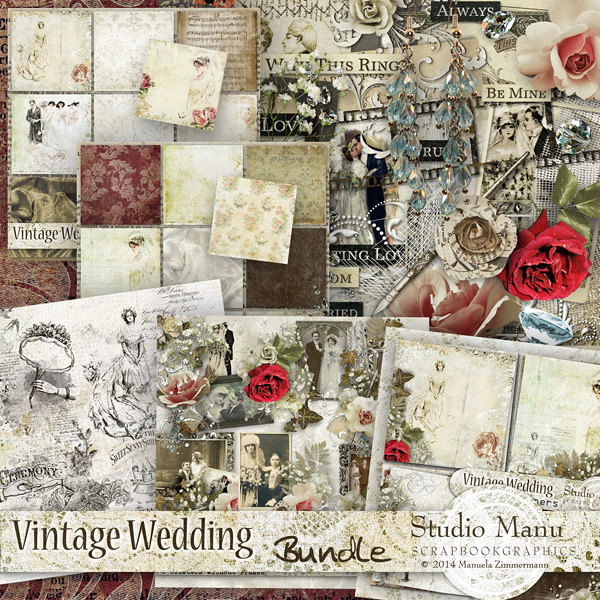 Inspiration
So my amazing CT girls again were very, very, very busy and
created all these super beautiful pages:
By Yuki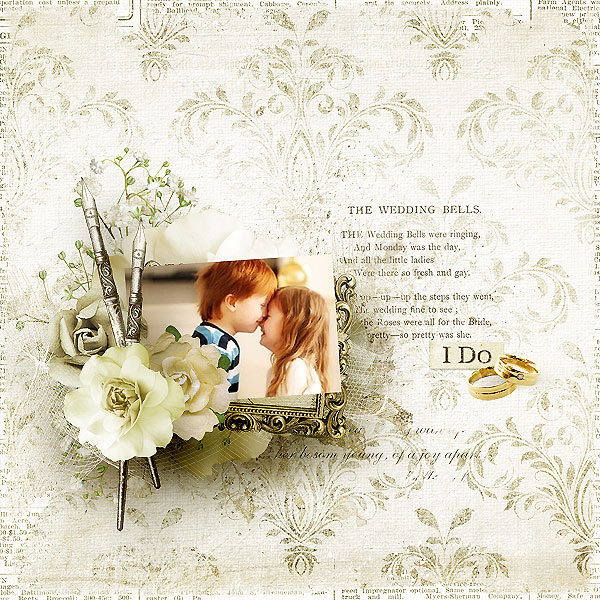 By Tracey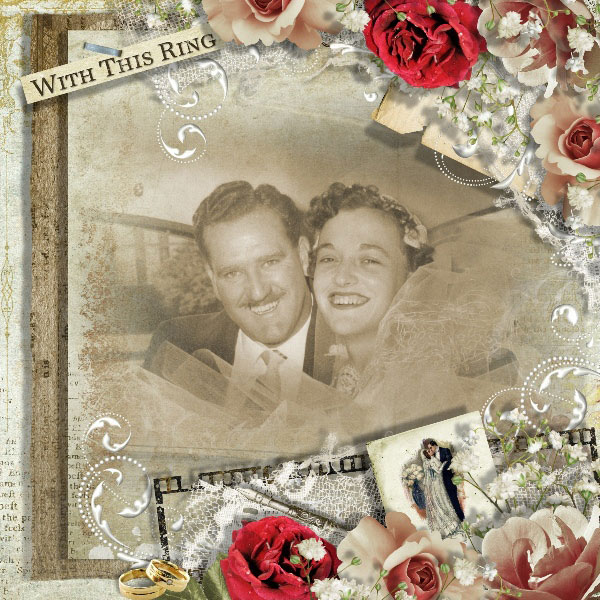 By Nathy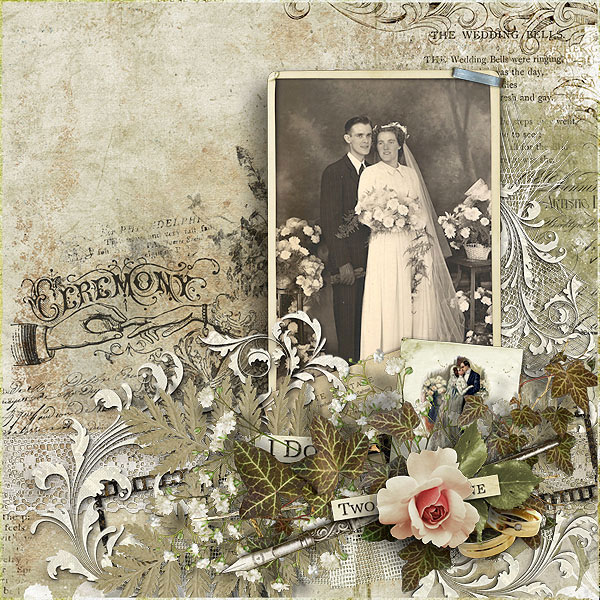 By Janet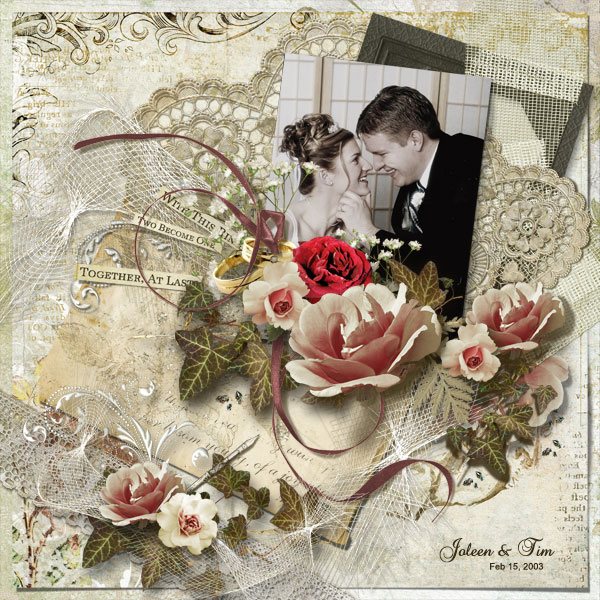 By Cath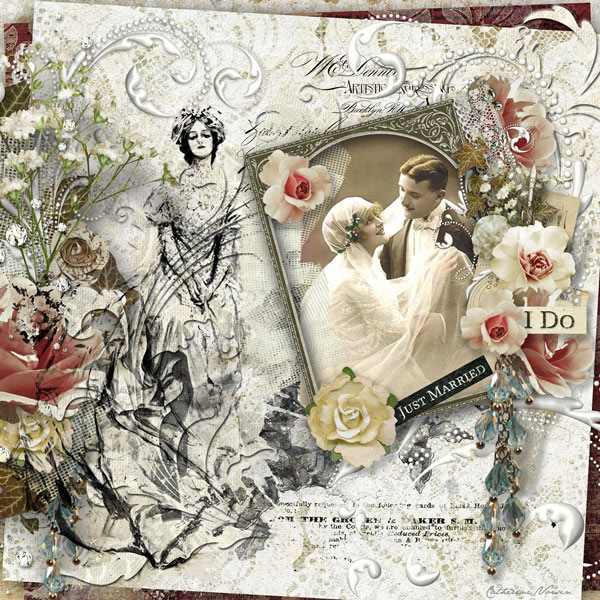 By Irene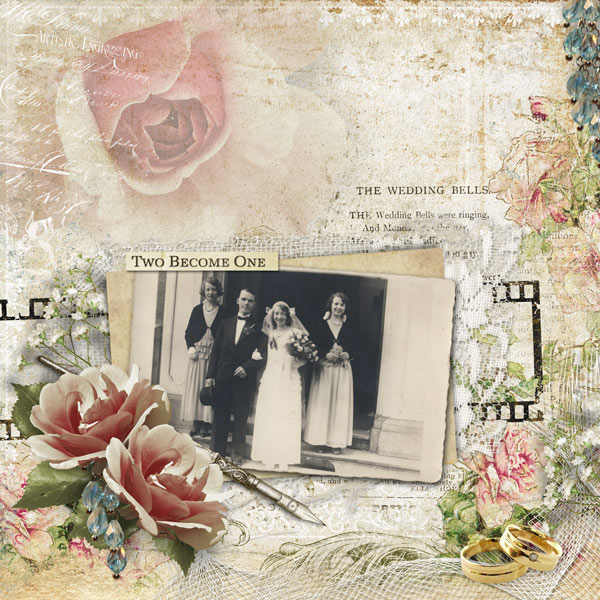 By Jacqueline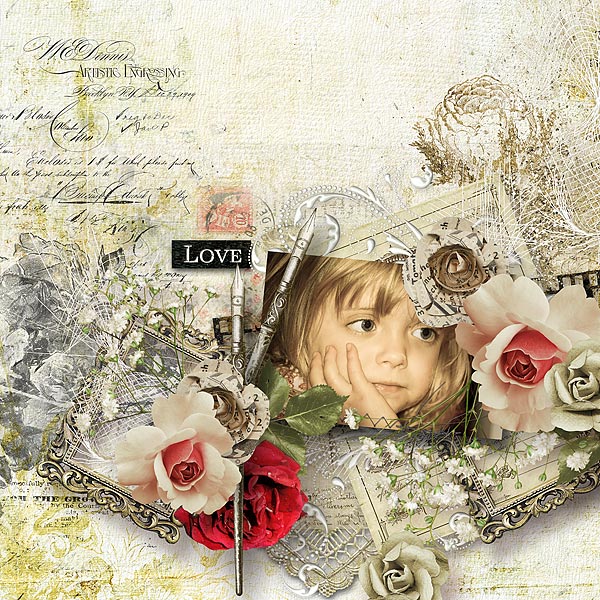 By Jeanette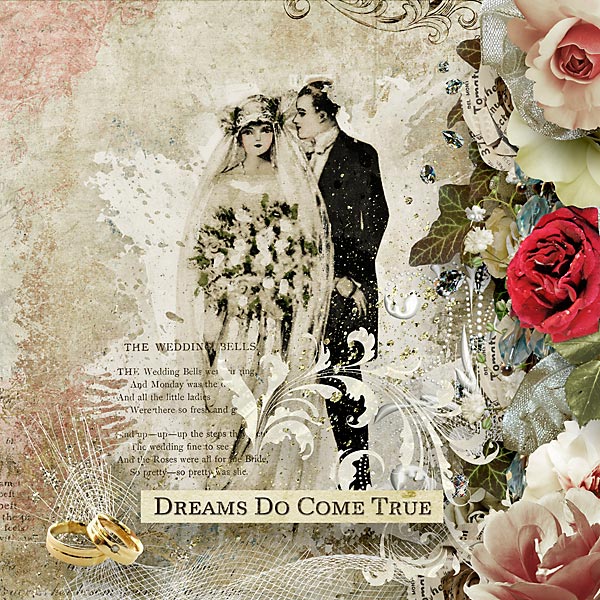 By Cath again: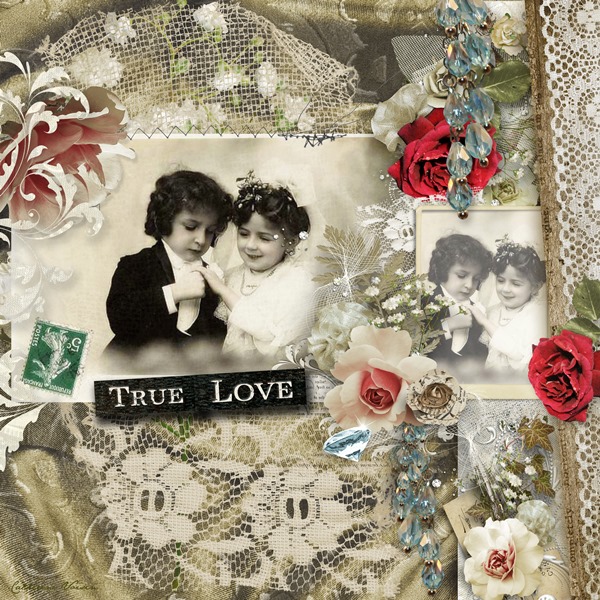 By Tracey again: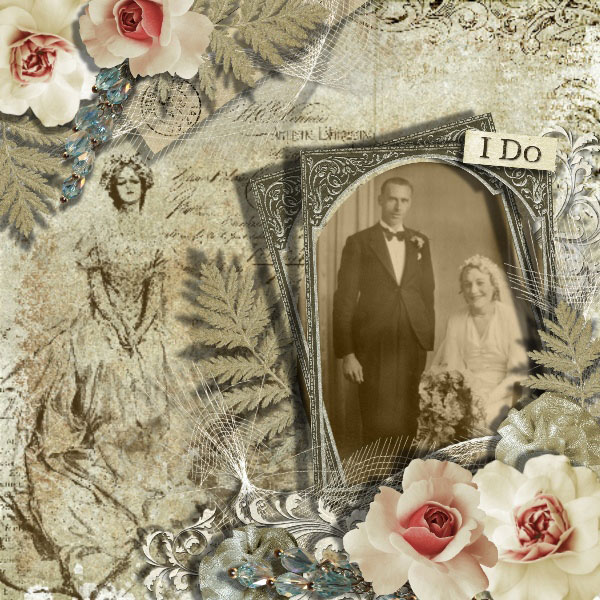 By Yvonne: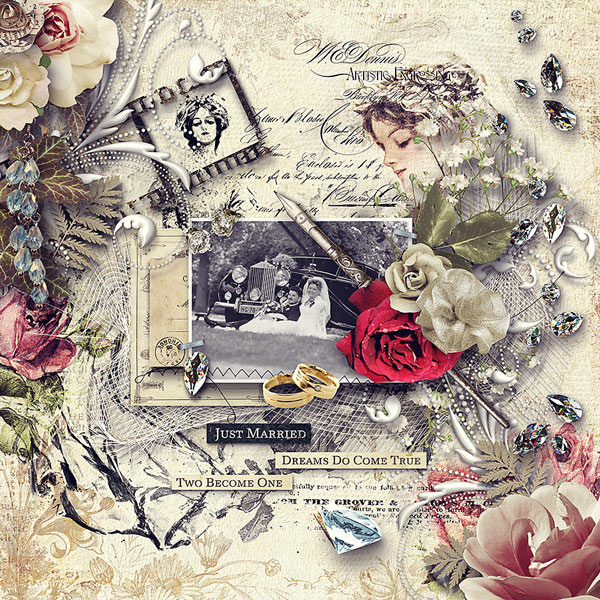 By me: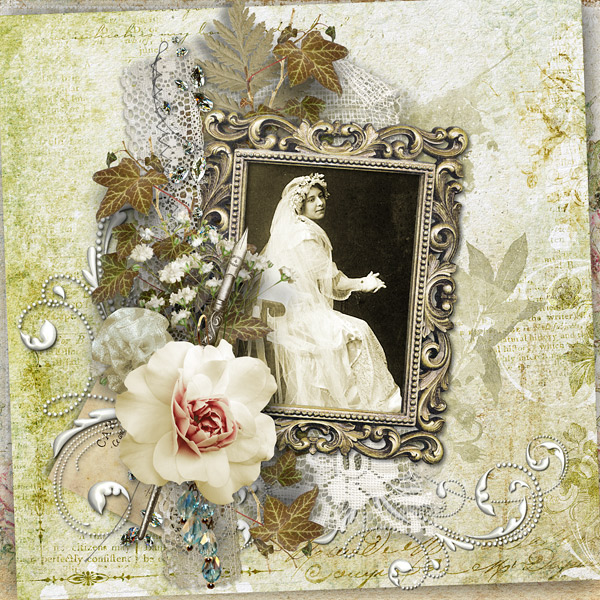 Check Out the entire Vintage Wedding Collection here
Newsletter Freebie
A little Mini Kit Addon is coming later today with the newsletter
to all Studio Manu Newsletter Subscribers.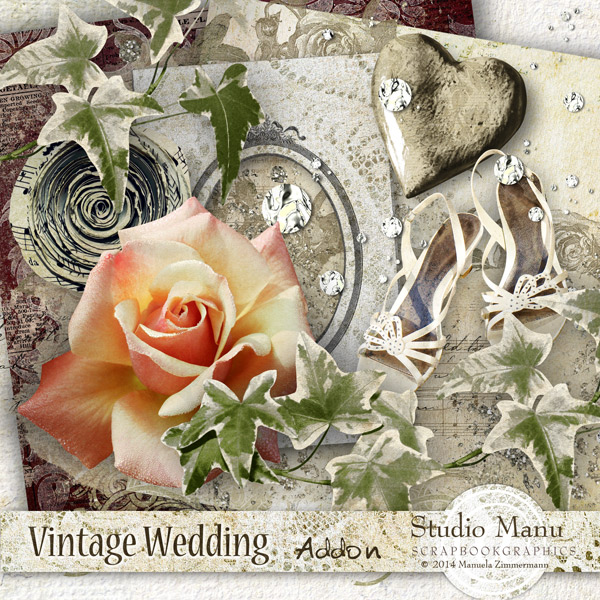 Blog Freebie
Today's Blog Freebie is created by Yuki!
She made as always a super gorgeous page and she offers it for free to you 🙂
Thank you so much, Yuki ♥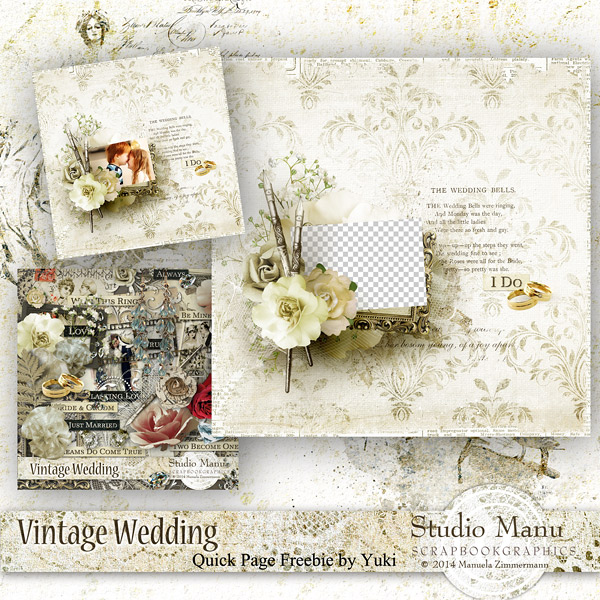 Enjoy your weekend!