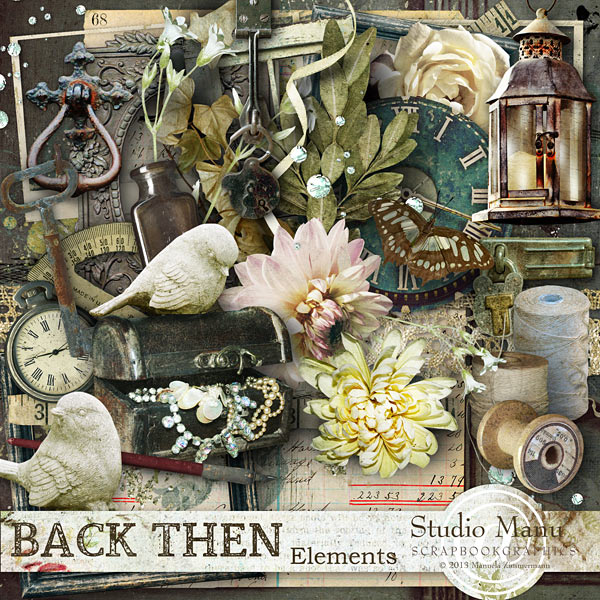 Finally there is something new arrived at Studio Manu!
I'm so sorry for the little break here, it's just because of the summer school break of our kids. While on the one side I can't wait to get back to me daily routine on the other hand we just enjoy the time we have together and the summer this year is just wonderful, lots of adventures outside.
Not sure but I think after 4 weeks I was able to finish a new collection.
Amazing vintage style as usual with lots of awesome and unique elements in it.
The name of the new collection: *Back Then*
So here it goes:
Back Then Papers
Included are 10 beautiful textured papers created at 300 dpi.
Size is 12×12 (3600×3600 px).
Also included 10 extra papers in modified versions of the originals –
total 20 papers included.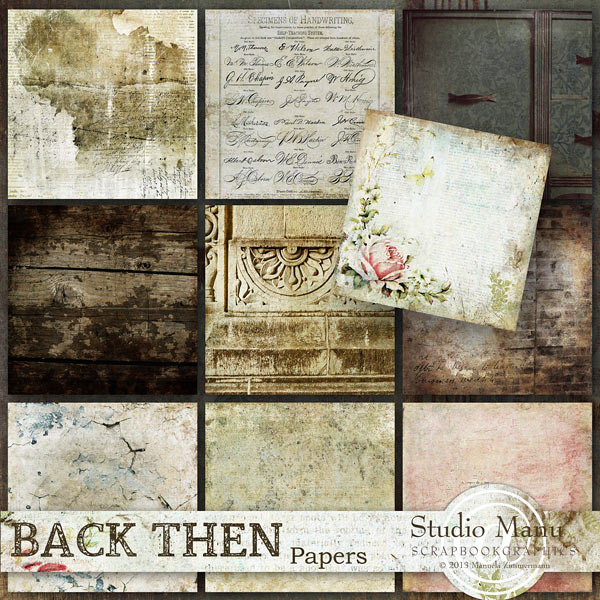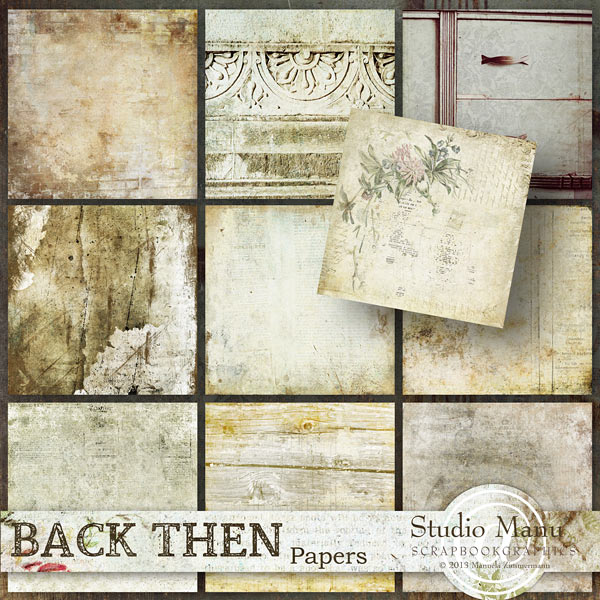 Also included in this collection
Back Then – Clusters
A set of 6 Clustered Elements made with the *Back Then* Page Kit. ready for you to use.
Shadows already added.
6 Clusters come without frame and 6 Clusters come with already frame added.
So for your own creativity and needs you can choose your own frames or use the finished Frame Clusters.



Note:

Photos used on the preview are not included in download.
These are added for preview purposes only!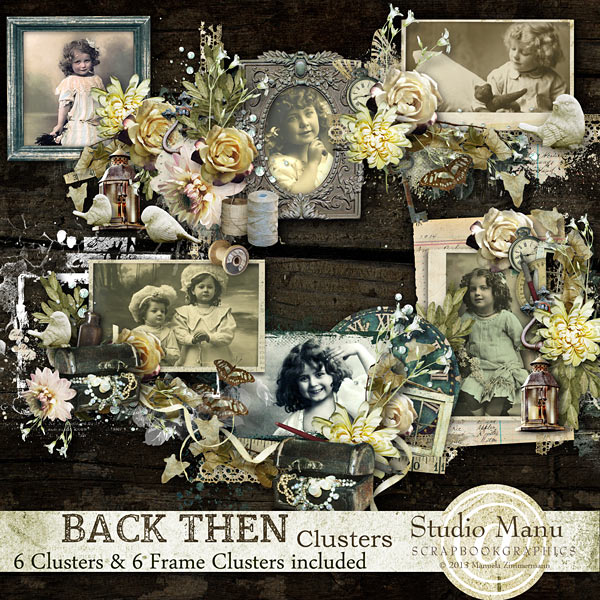 Preview of Clusters without Frames: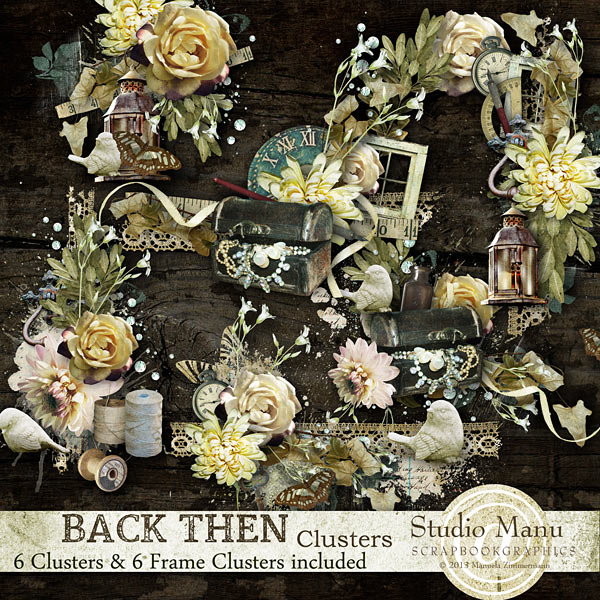 Sample Page using the Clusters: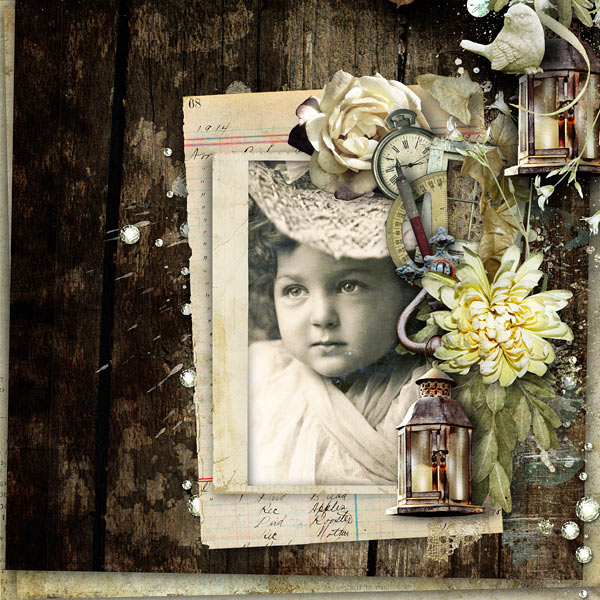 Here is a set of 4 Grunge (Distressed) Frames, perfectly coordinating with the *Back Then* Page Kit.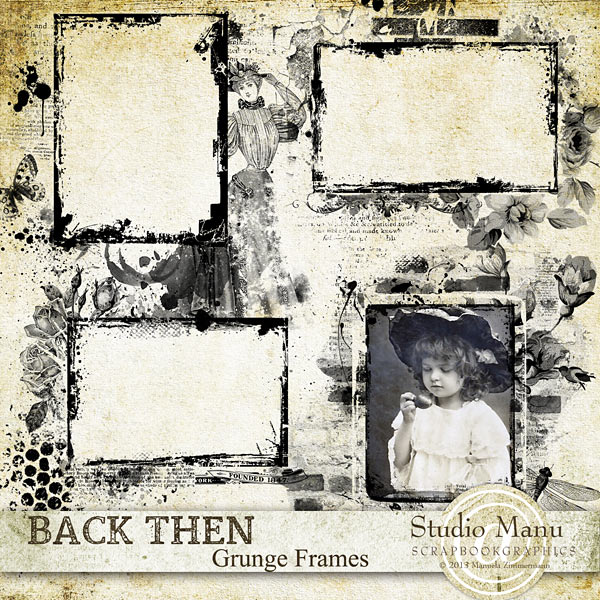 Add your photo behind the frame or use as stamps them to decorate your pages or the background paper.
Add any colour you wish or tecture, play with the blend mode to make them perfect for your project.
It's really fun to play with them and you'll see your pages are even more beautifully.
Look here at this sample page – I really enjoyed working with the frames: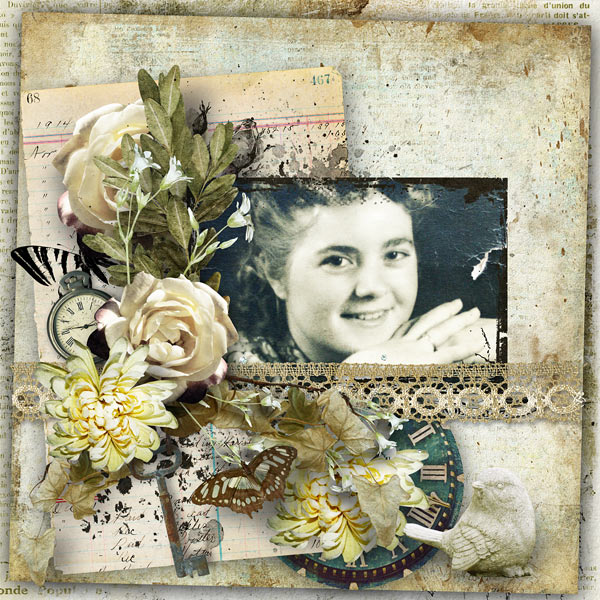 This set contains 4 stacked papers and it is a perfect addition to the *Back Then* Page Kit . and already included in the *Back Then* – Collection.
Included in this pack are .jpg files as well as .psd files and .tif filesAs for the PSD & TIF Files the elements are clustered together and the backgrounds, so you can easily put your photo(s) and frame(s) between the elements and backgrounds.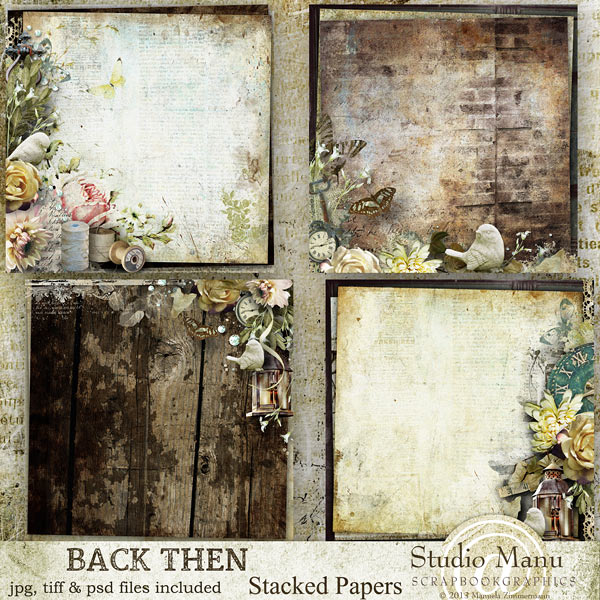 Again so much fun to play with those Stacked Papers 🙂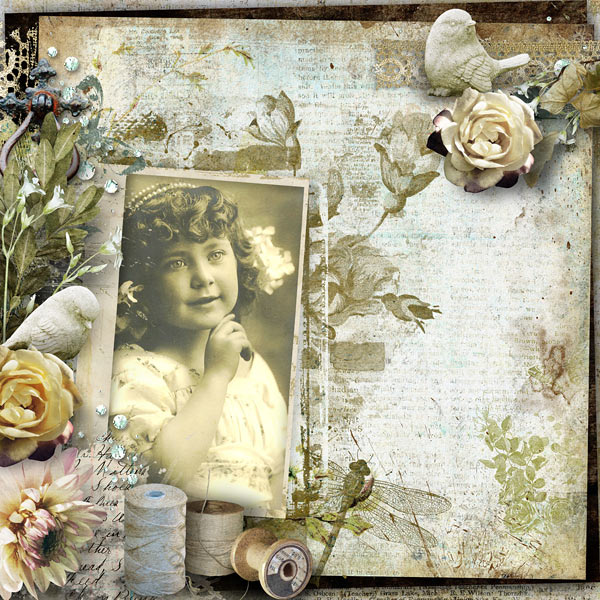 included in this bundle is everything showed aboved at a HUGE discount – save 51% with the purchase of the bundle.
In total you'll get
36 elements (shadowed as well as without shadows)
20 Papers – total
4 Stacked Papers (tiff, PSD, jpg files)
6 Clusters (6 comes as Frame Clusters and 6 just Cluster elements – one comes also in psd file for easy adding photo)
4 Grunge, Distressed Frames – you can use as frames, stamps, background overlays ….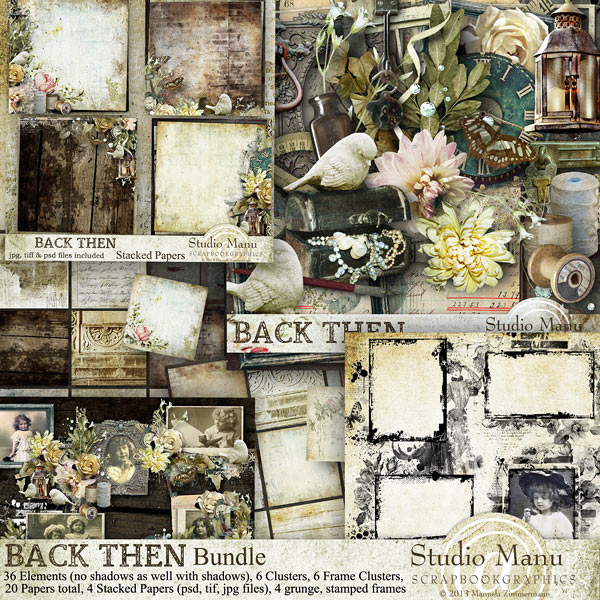 Wow … I must tell you how proud I am of my Creative Team. Not only we have Summer but they found the time
to make such super beautiful pages, really really LOVE them ♥♥♥
By Cath
If you look on her page on the left side you can see that Cath
used the paper preview I've included – very clever; love it!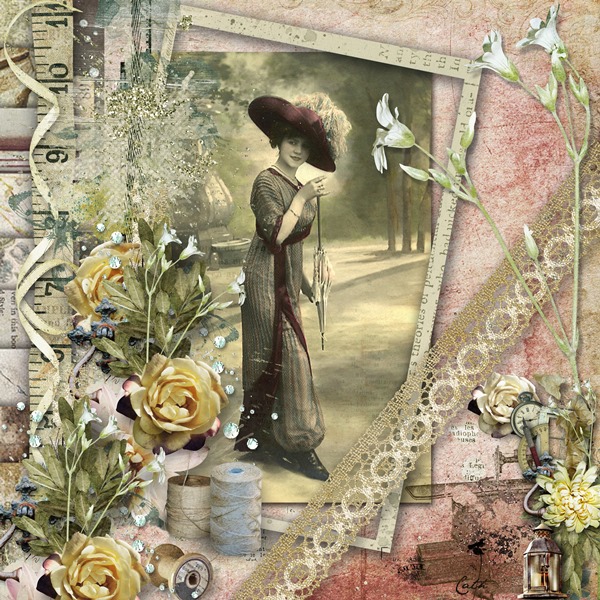 By Jeannette
Great blend of this cute photo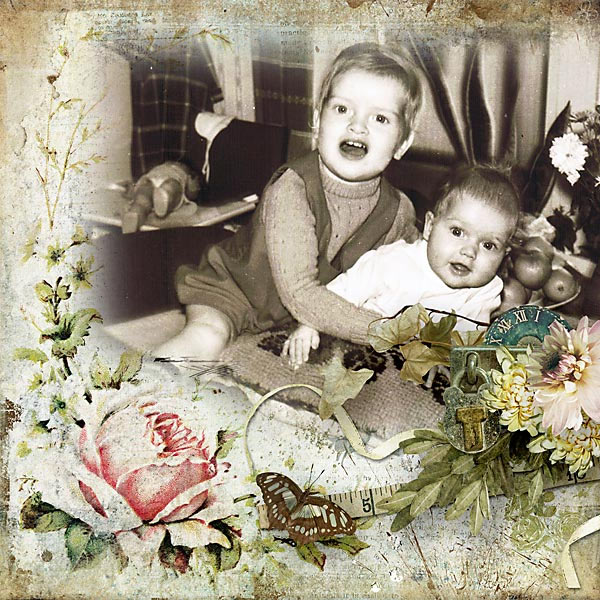 By Janet
love how she made the border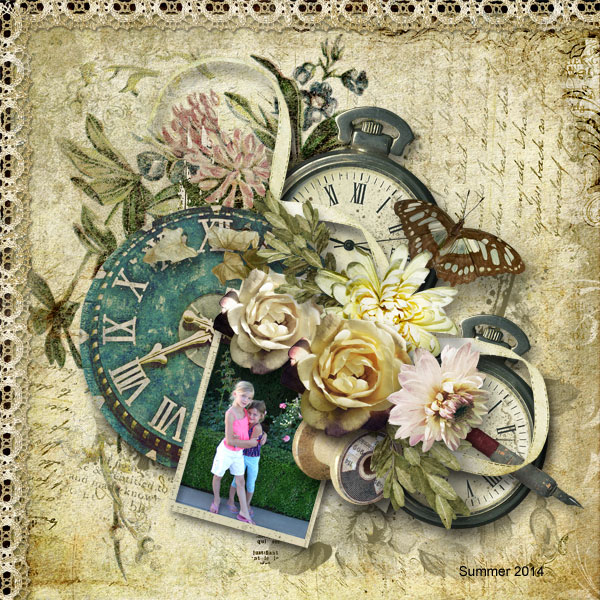 By Tracey
GReat Journaling and ♥ all those flowers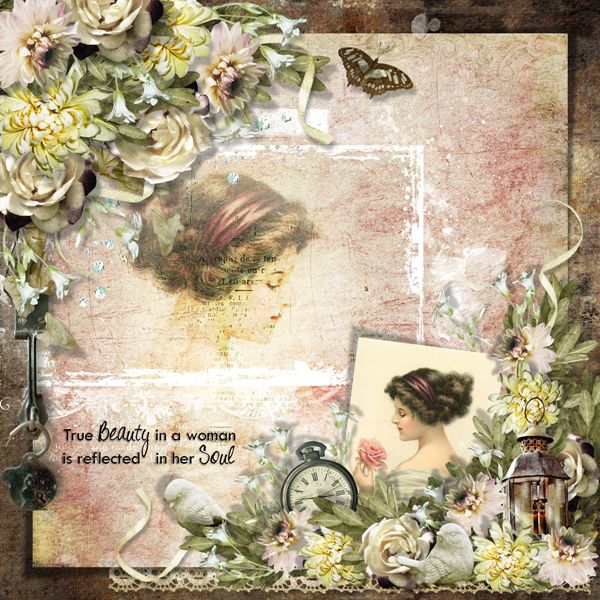 By Yuki
super stunning page and amazing shadow work ♥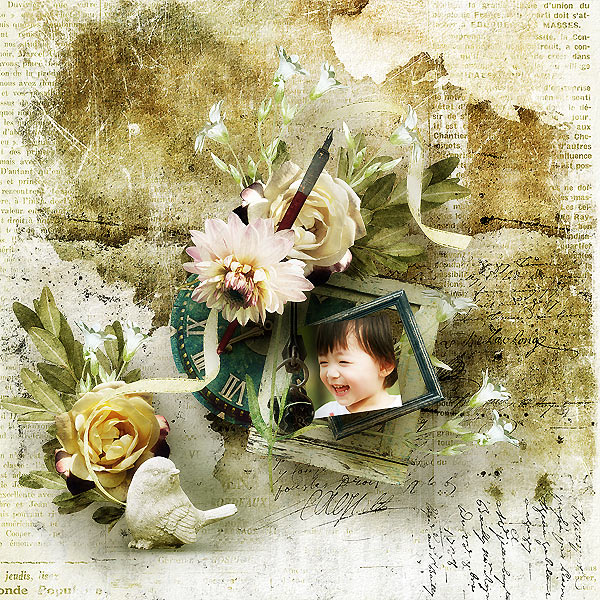 By Irene
her page is just brillant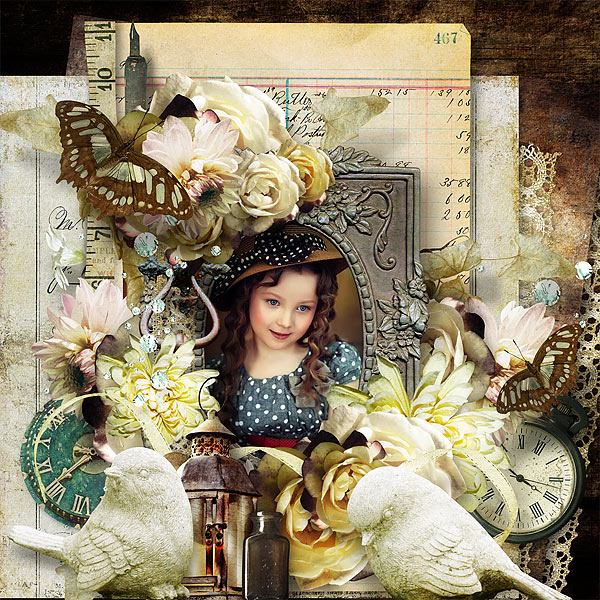 By Yvonne
just a perfect page – colours, clusters … photos, blends! Amazing!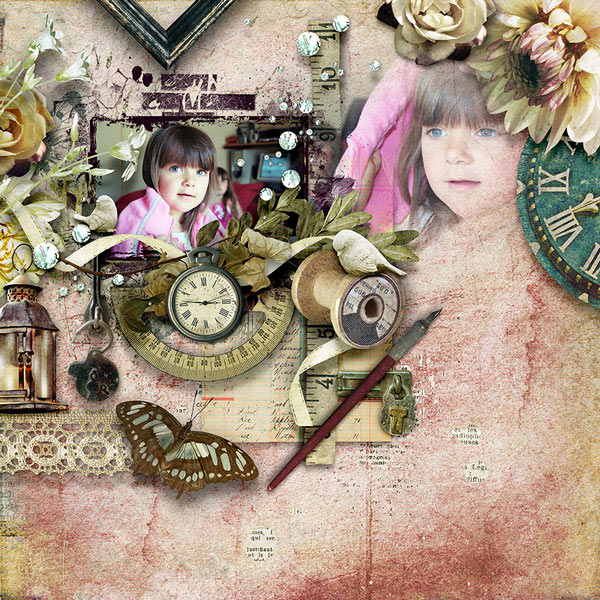 By Tracey another page
cute photo – love that smile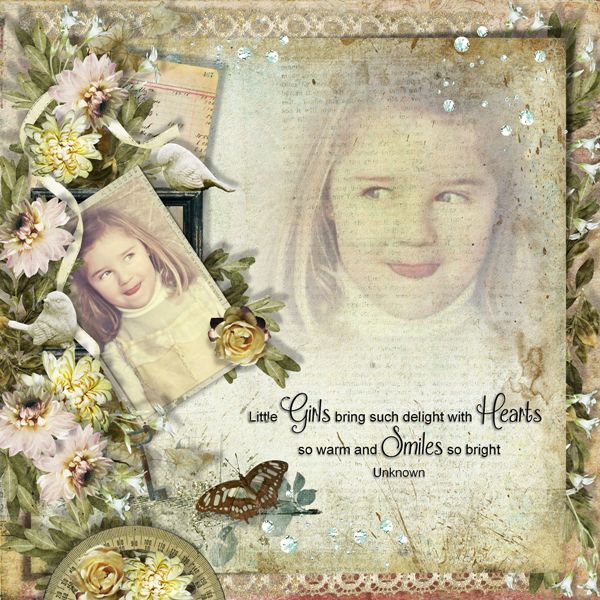 By Cath another layout – funny smile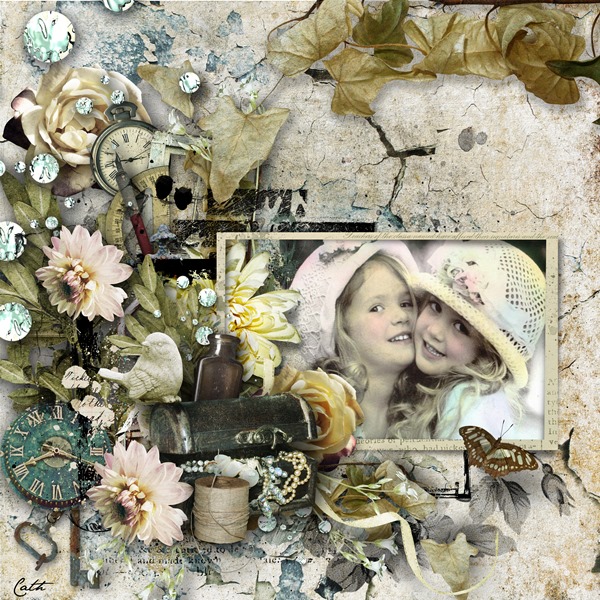 By Janet also another page
great idea of use the frame/s not just as frame! Love it!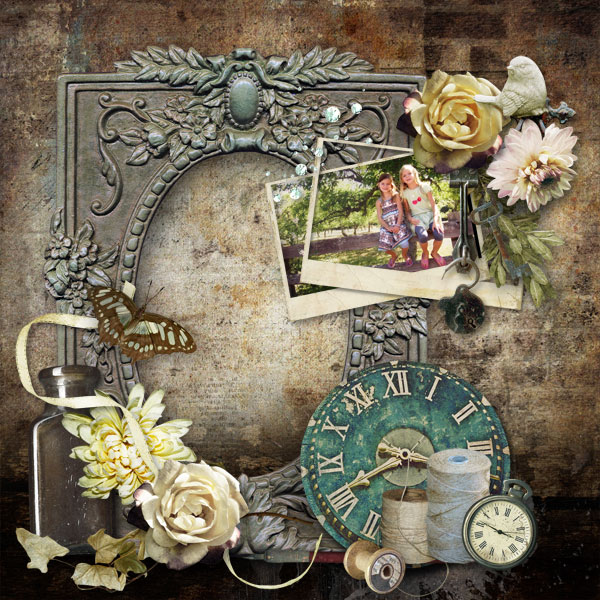 Save 51 % on the BUNDLE — Click Here
This little Mini Kit Freebie will go to all Studio Manu Newsletter Subscribers
– coordinates perfectly with the Back Then Collection!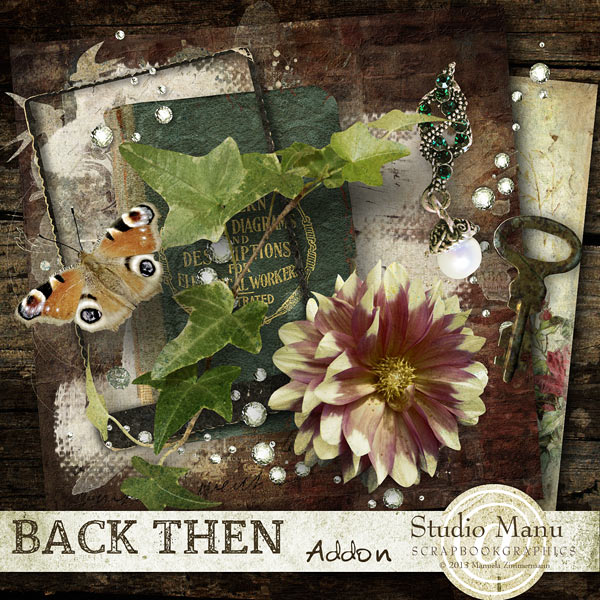 Many thanks to the amazing Yuki for creating this awesome Quick Page ♥♥♥
You can download it right below the preview or just click the image!