I'm back this week with a new Page Kit for you.
I've called it Salvaged Charm and in addition to that Kit there comes also a set Quick Pages and a set of Clipping Masks  to make your layouts more beautiful and show some more details.
The Page Kit is on HUGE introductory sale for a few days: save 50% – just $3.25 the complete Kit: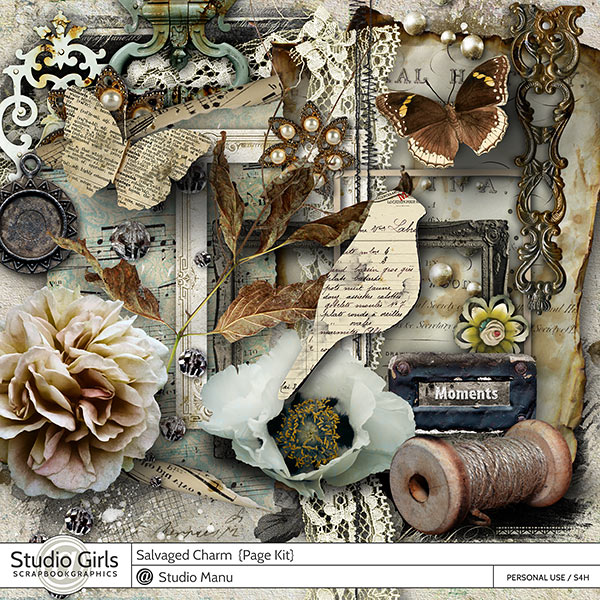 You get: flowers, frames, old antique, curled sheet music, another old paper, pearl or bead overlays, dried branch, lace (torn and ripped but so beautiful), paper bird, thread, charms, butterflies, old metal things …..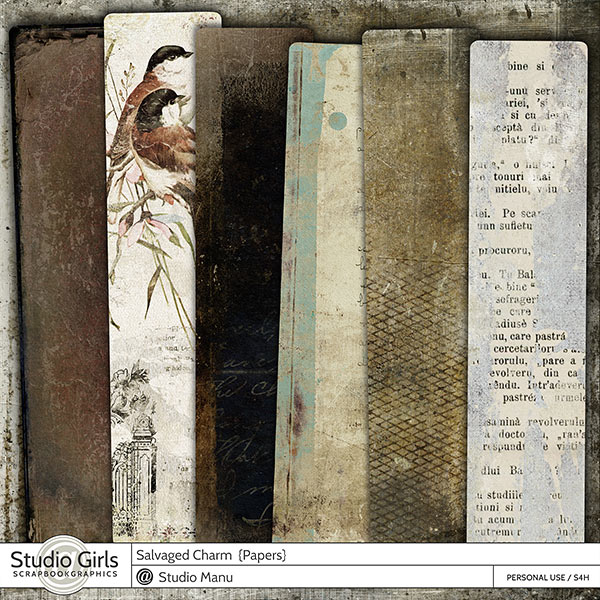 Included in the Page Kit are 6 Papers + 6 extra papers
so total you get 12 Papers!
Look at the preview below to see them all: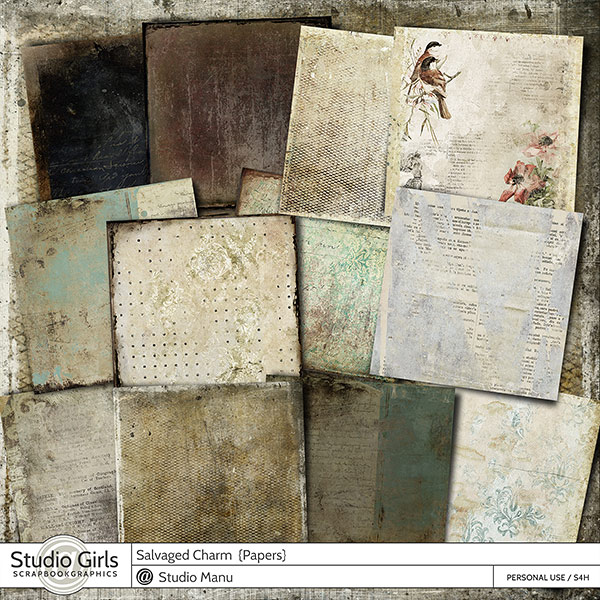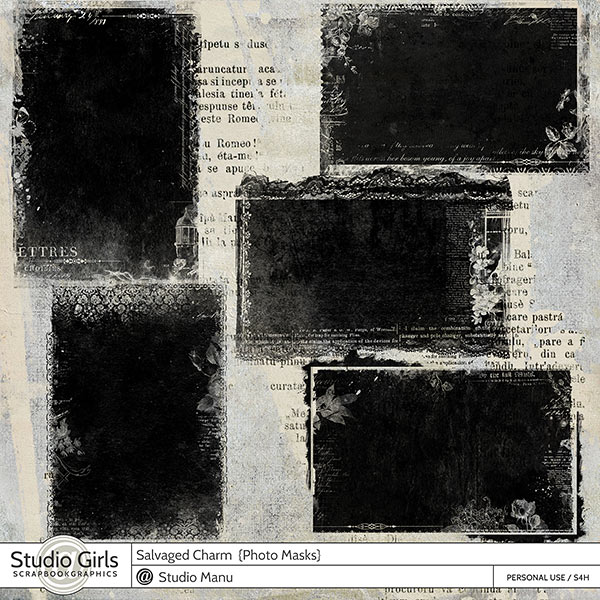 This set of Photo Masks works perfectly together with the Page Kit.
You get 5 Clipping Masks with grunge and shabby background as well as 5 Masks with plain background: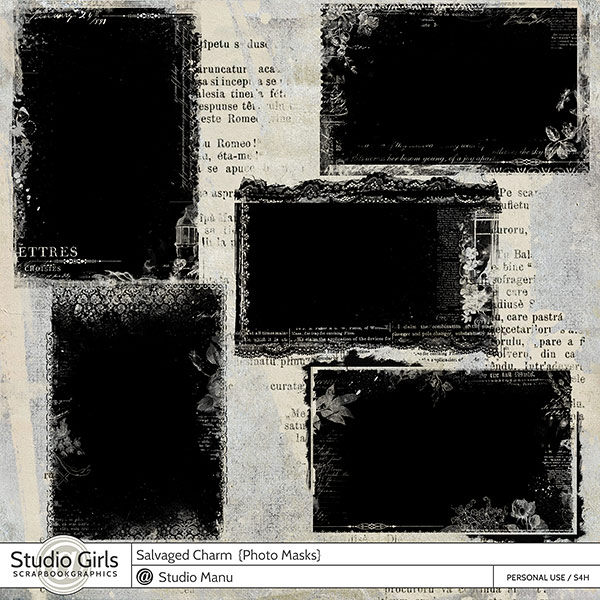 Here is a Sample Layout using the Page Kit + Clipping Masks: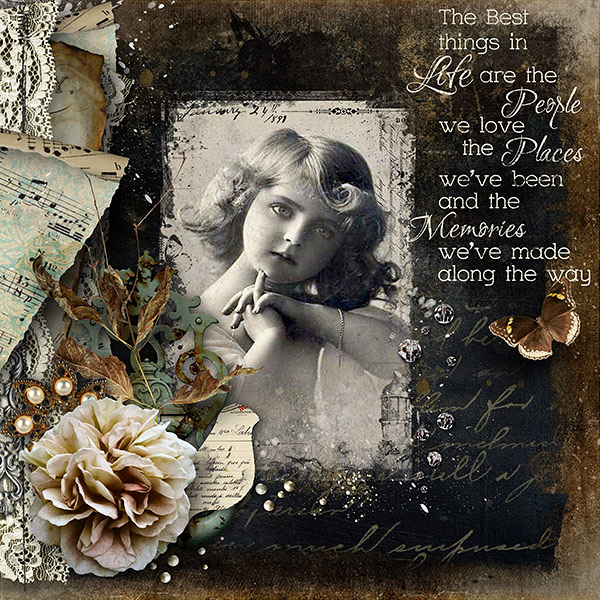 Get these 2 Quick Pages I created FREE with every order over $5.00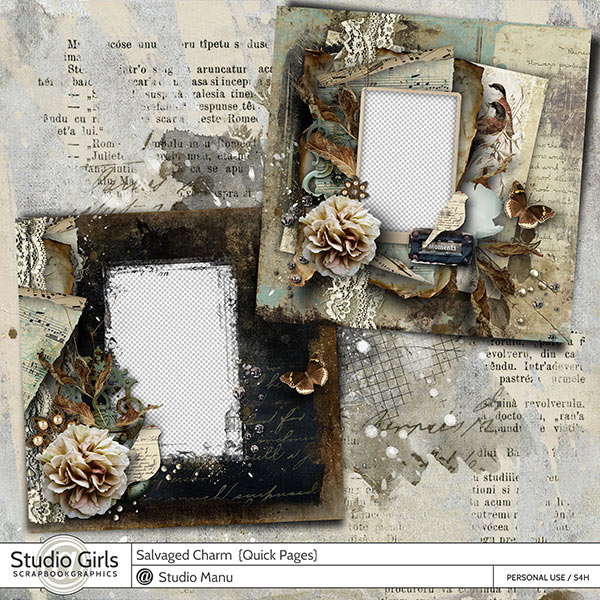 How it works:
1st: Put products by Studio Manu in your cart worth min. $5.00
2nd: Put the Quick Pages in your cart and they appear as FREE
For example – see the Quick Pages are FREE: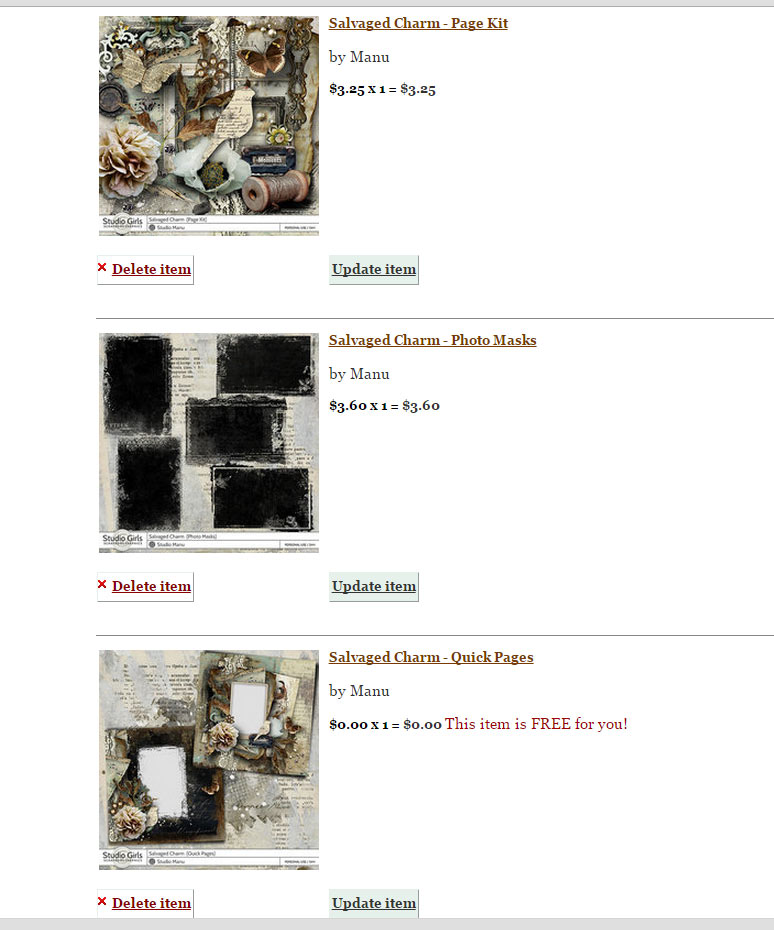 Offer is good till September 25, 2015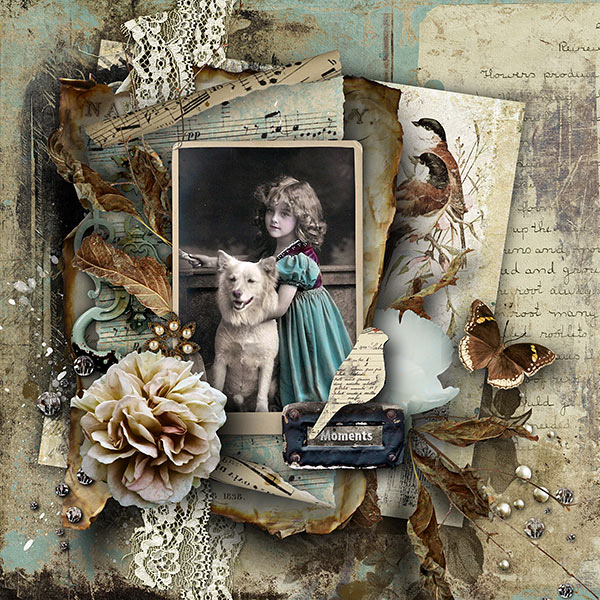 Inspiration Pages
Here are some amazing pages created by my Creative Team Girls:
By Irene: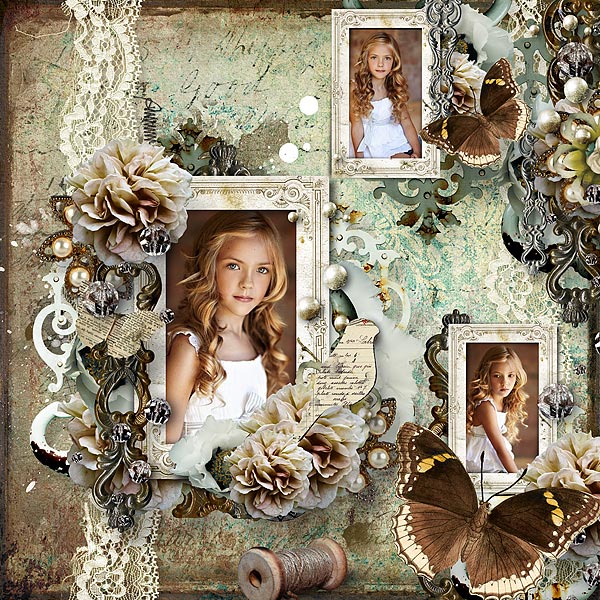 By Janet: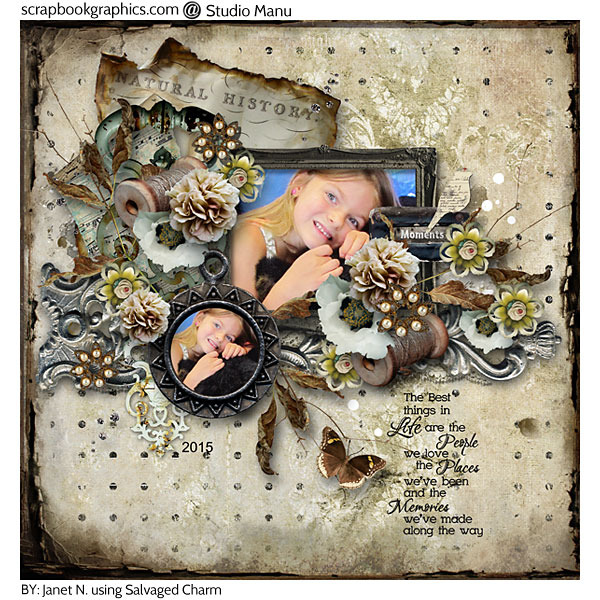 By Tracey: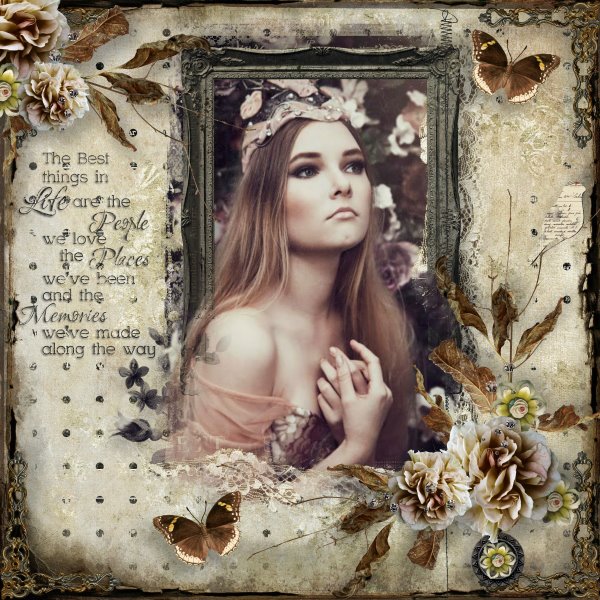 By Yvonne: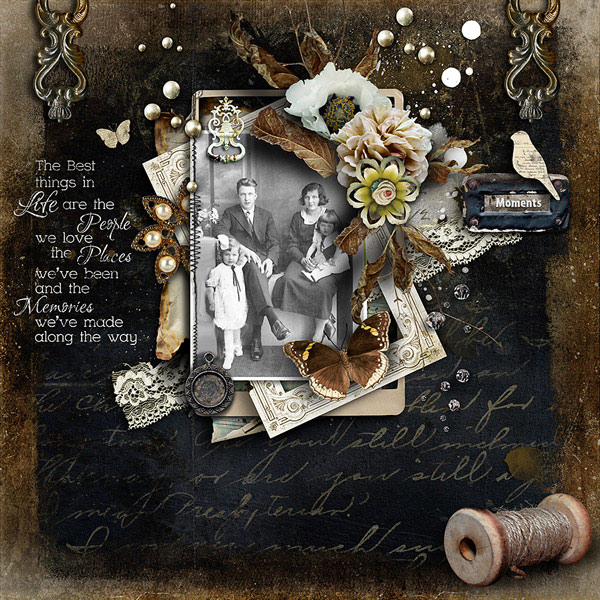 Also there comes an extra set which works perfectly with the Timeless Collection from last week:
Timeless – Page Borders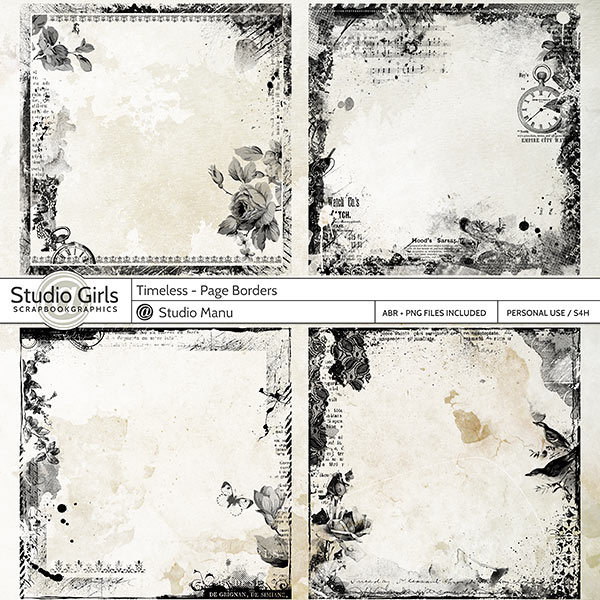 You get 4 Page Borders to make your backgrounds even more stunning 🙂
They come in separately png files as well as abr brush files for PSCS 6 + CC and extra brush file for up to PSCS 5!
Watercolor Stains Brushes
And there also comes a set of Watercolor Stains which are great to lay on papers and backgrounds or even elements can be given a more grungy and shabby touch.
This set is also okay for commercial use!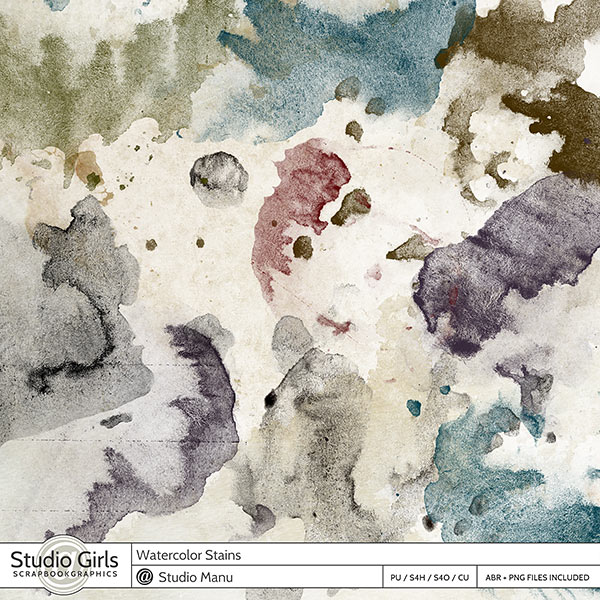 Included are 9 separately saved png files as well as abr brush file for PSCS 6 + CC as well as brush file for up to PSCS 5!
Okay for commercial use / Professional use!
Newsletter Freebie
Today you'll get with the newsletter a Word Art Freebie which perfectly works together with the Salvaged Charm Page Kit. The CT Girls and myself loved using it as you can see on the Inspiration Pages: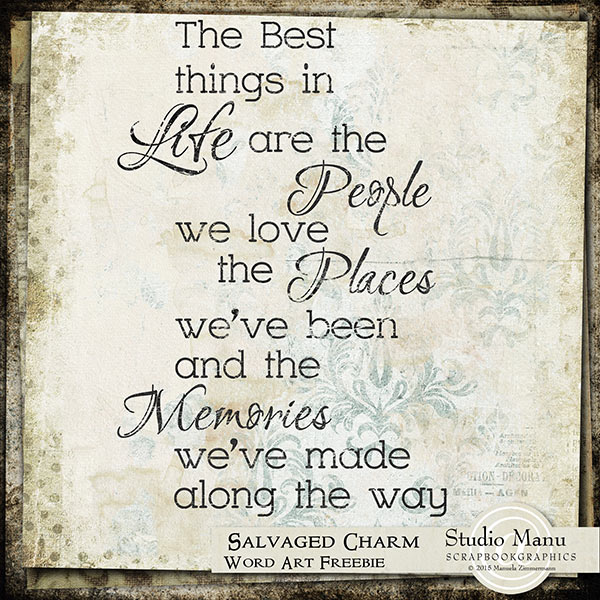 Blog Freebie
Look at this absolutely stunning layout created by Jacqueline.
The photo is showing her sweet daughter on a beautiful Autumn day with the first fog but still warm enough to wear a T-Shirt.  The colors are perfect for that Kit.
I love those Autumn Days 🙂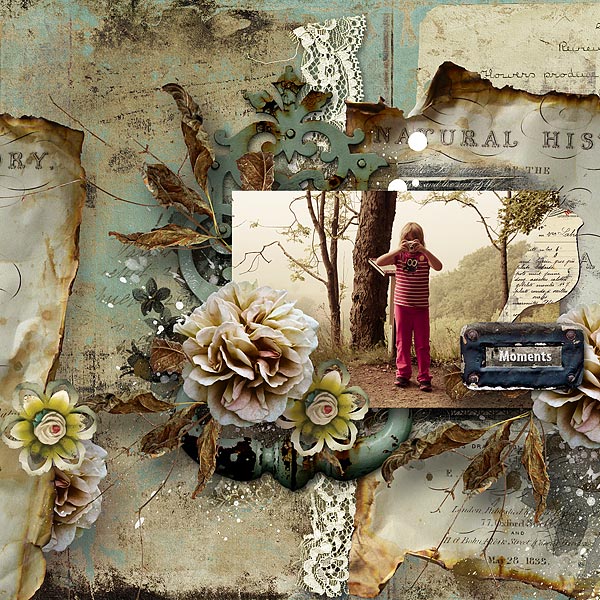 You know, Jacqueline always offers her layouts as Quick Pages for free.
Thank you so very much to Jacqueline for another beautiful Quick Page 🙂
Please click the preview or the link below to start the download: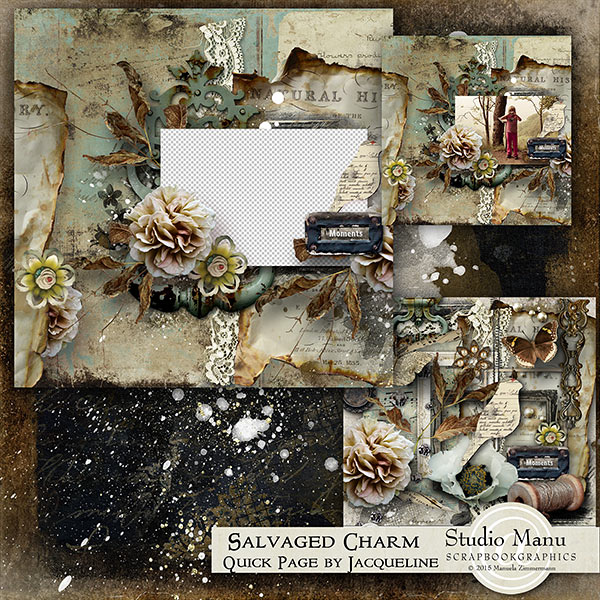 Thank you for your visit and enjoy your weekend! 🙂