We are now in the middle of the Winter so I thought it would be time to release a new Winter Collection. I almost can not remember when we had a really wonderful and full of snow Winter,
it seems years ago. We always have snow then and now but it doesn't last for long.
So at least in my new collection I can look at all the amazing snow and ice and grab some photos to scrap.
My CT girls also loved playing with the Snowlicious Collection and they designed some wonderful pages.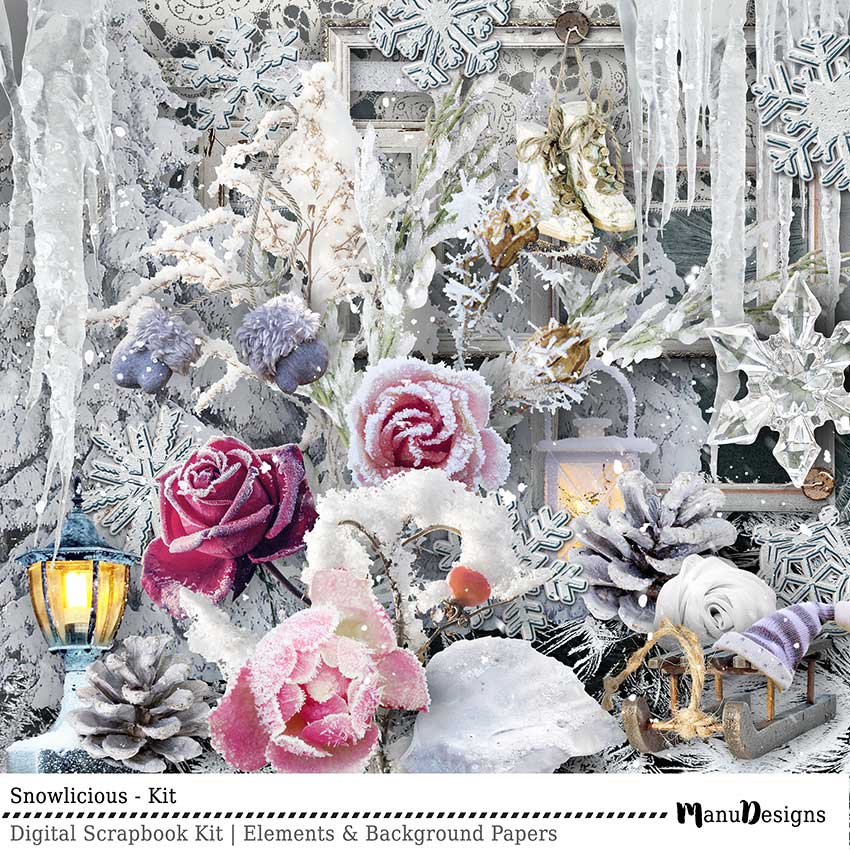 You'll get so many beautiful snowy and wintry elements like lanterns, branches covered in snow and ice, snowy flowers, sled, snowflakes, icicles, winter trees, gloves and hat … there is so much to chose from.
Snowlicious – Papers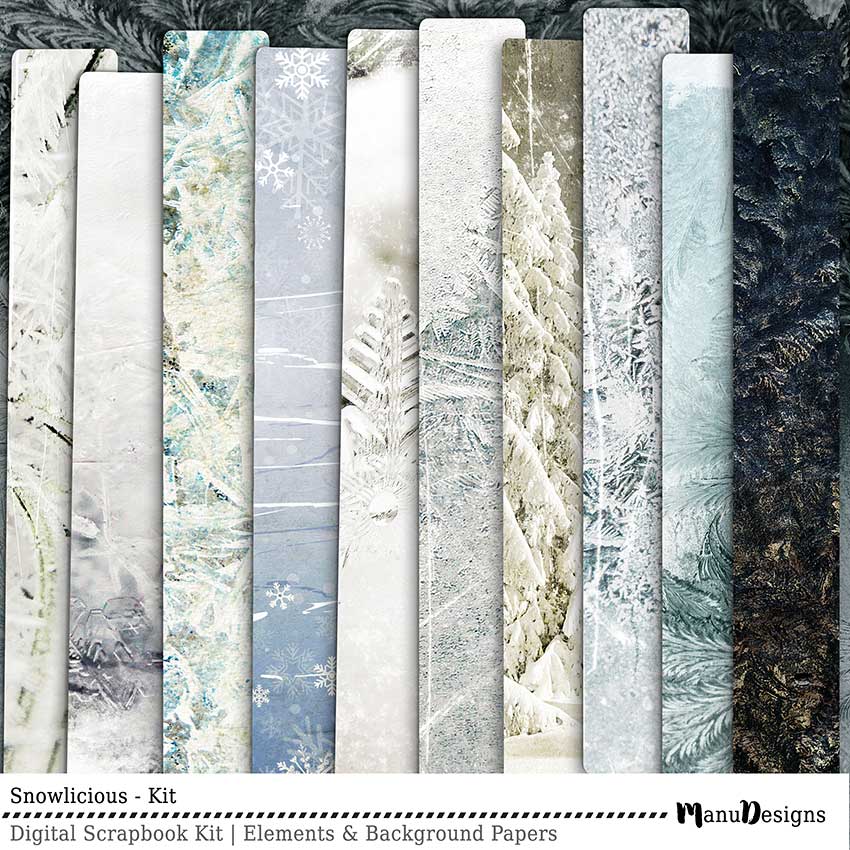 Included 10 Background papers + 10 extra papers, you can see them all in the previews below: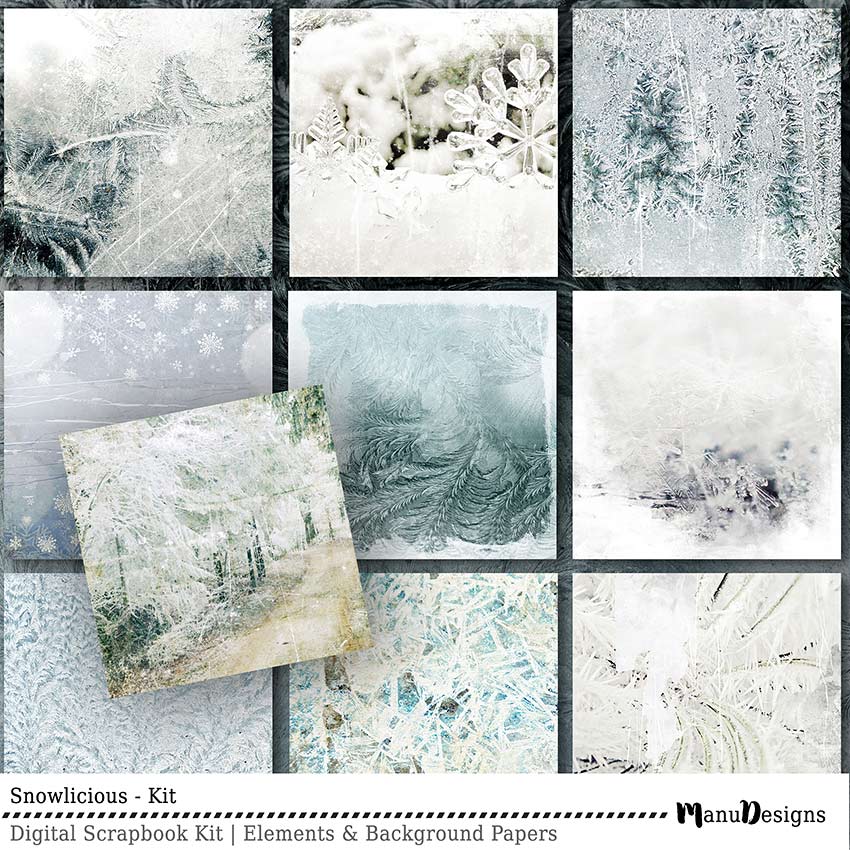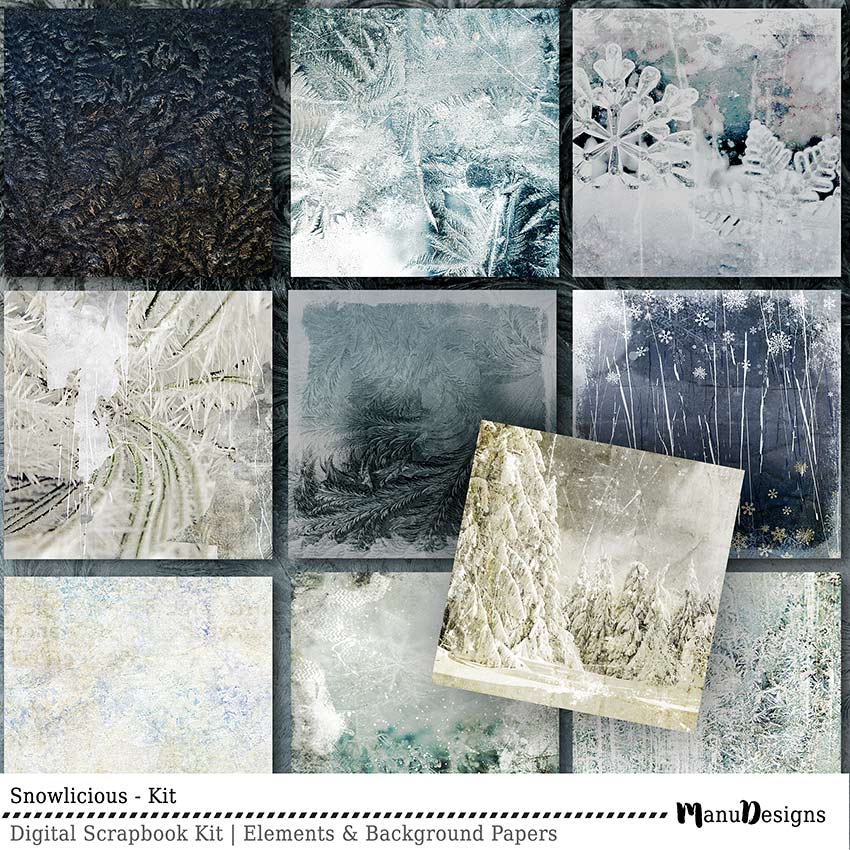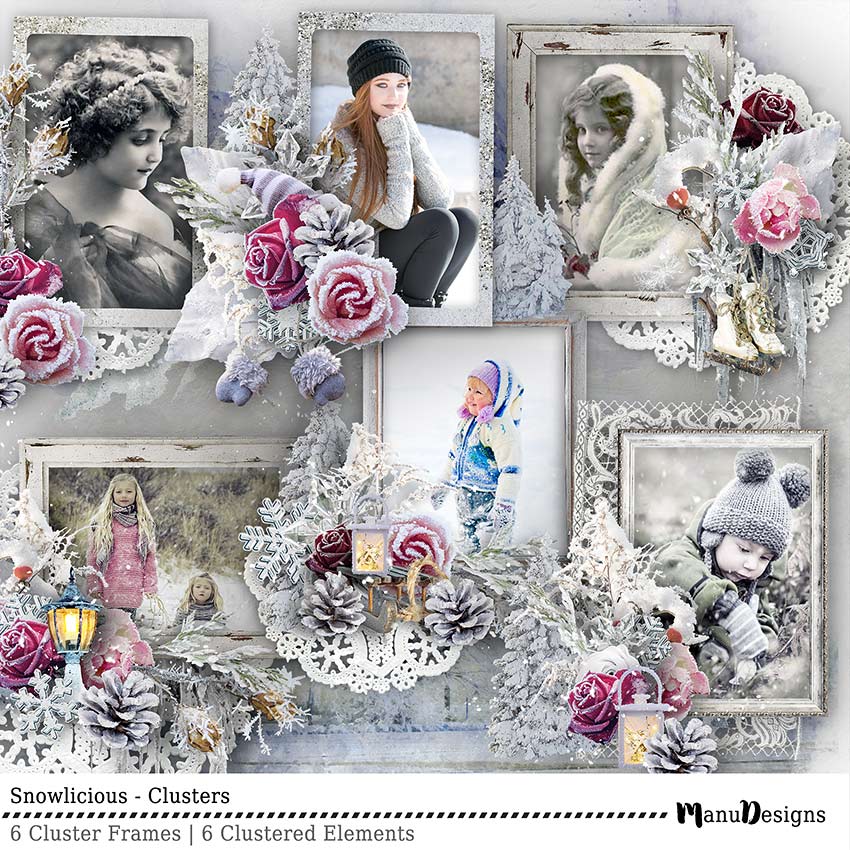 A set of 6 Clustered Elements made with the *Snowlicious* Kit. Ready for you to use.
Shadows already added.
6 Clusters come without frame and 6 Clusters come with already frame added.
So for your own creativity and needs you can choose your own frames or use the finished Frame Clusters.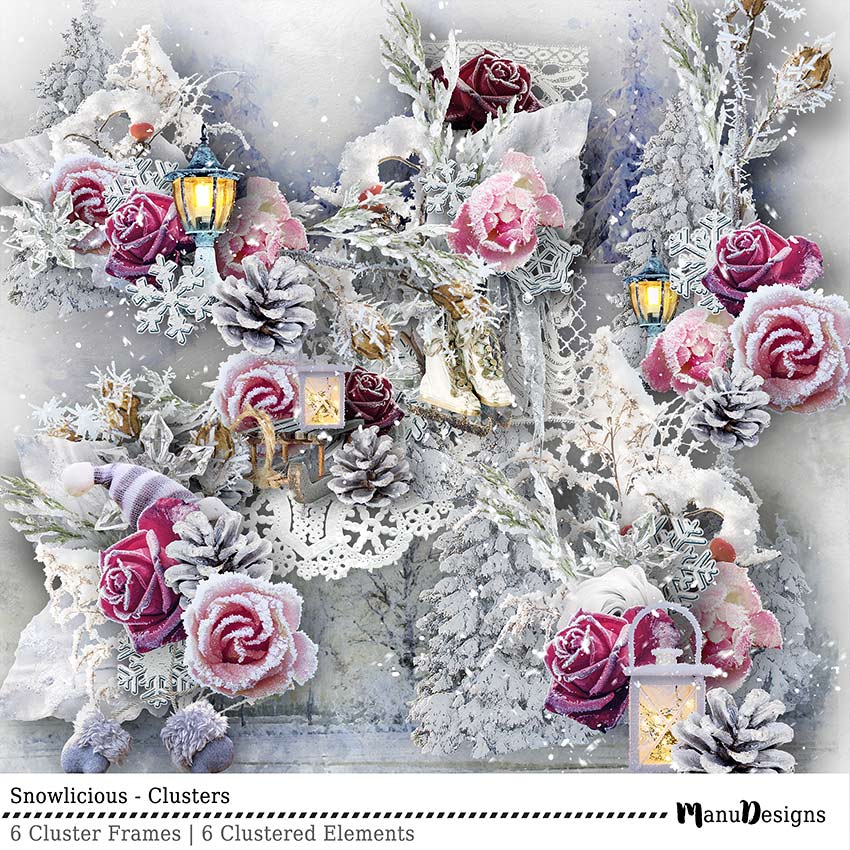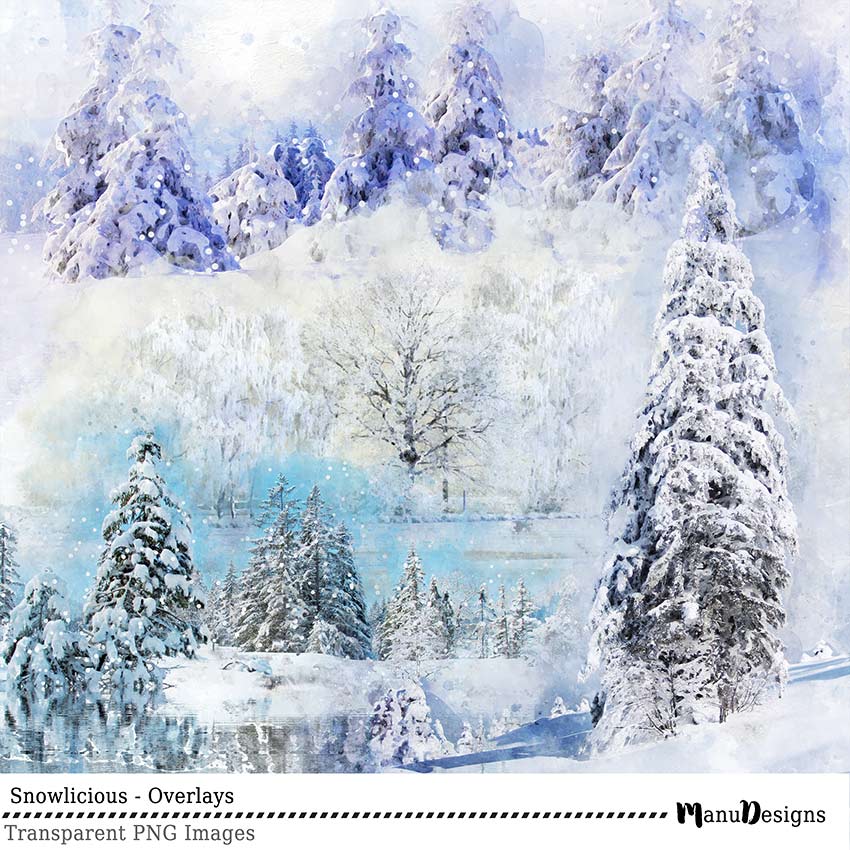 Included here are 4 Overlays, saved separately in png files with transparent background.
They look really beautiful when you lay them over your background papers.
Here is a Sample Page using Clusters and Overlays: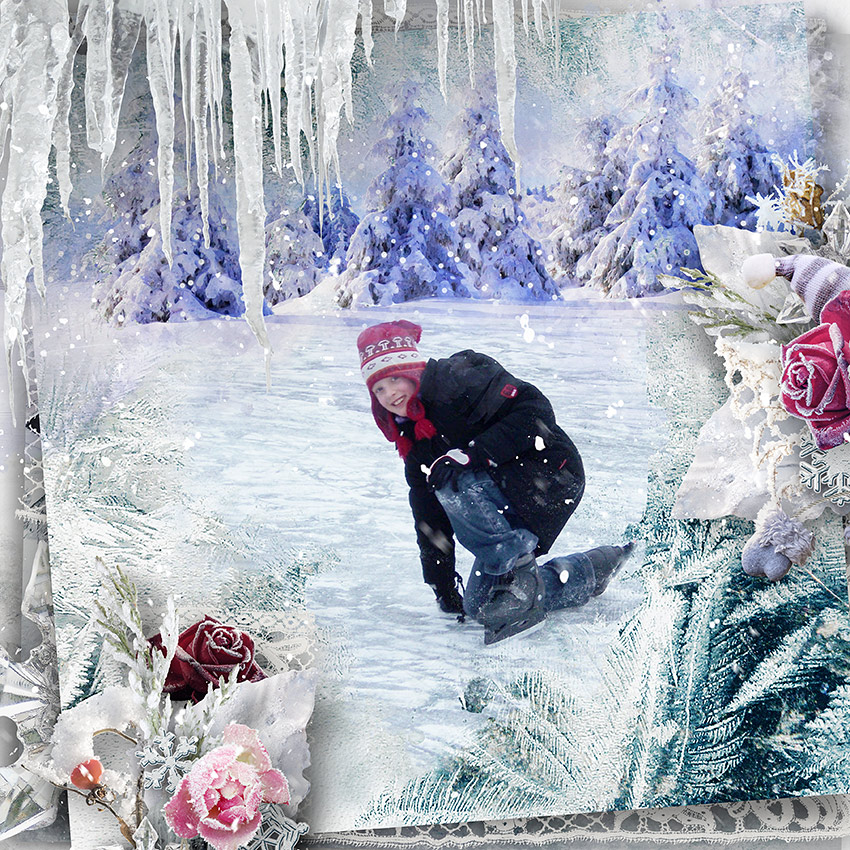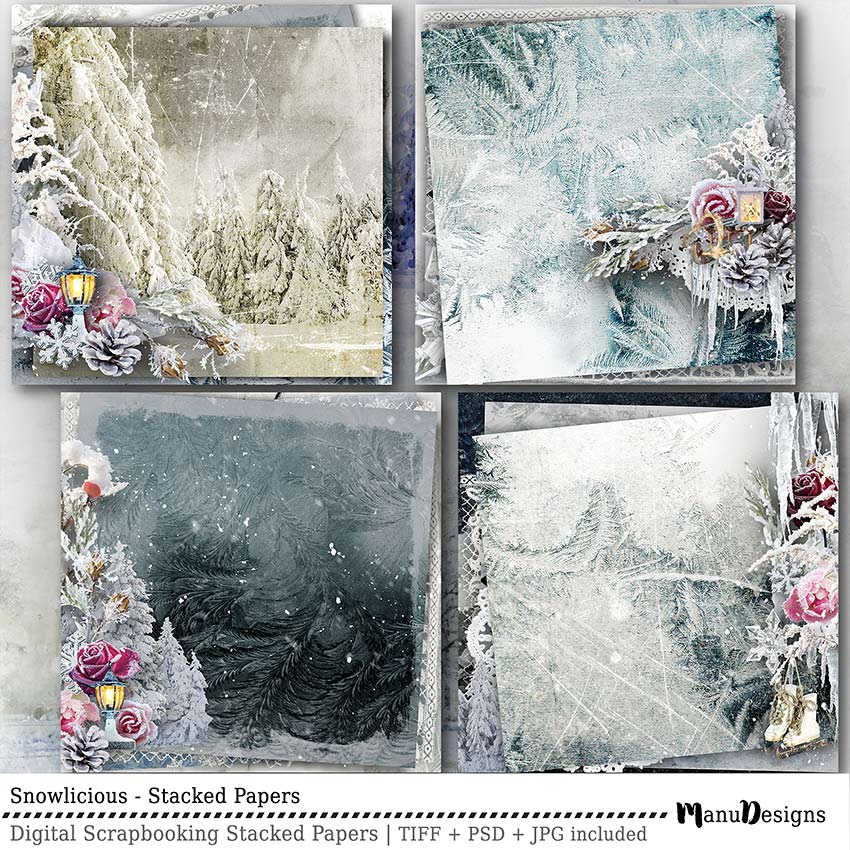 This set contains 4 stacked papers
Included are flattened .jpg files and .psd files as well as .tiff files.
Sample Page: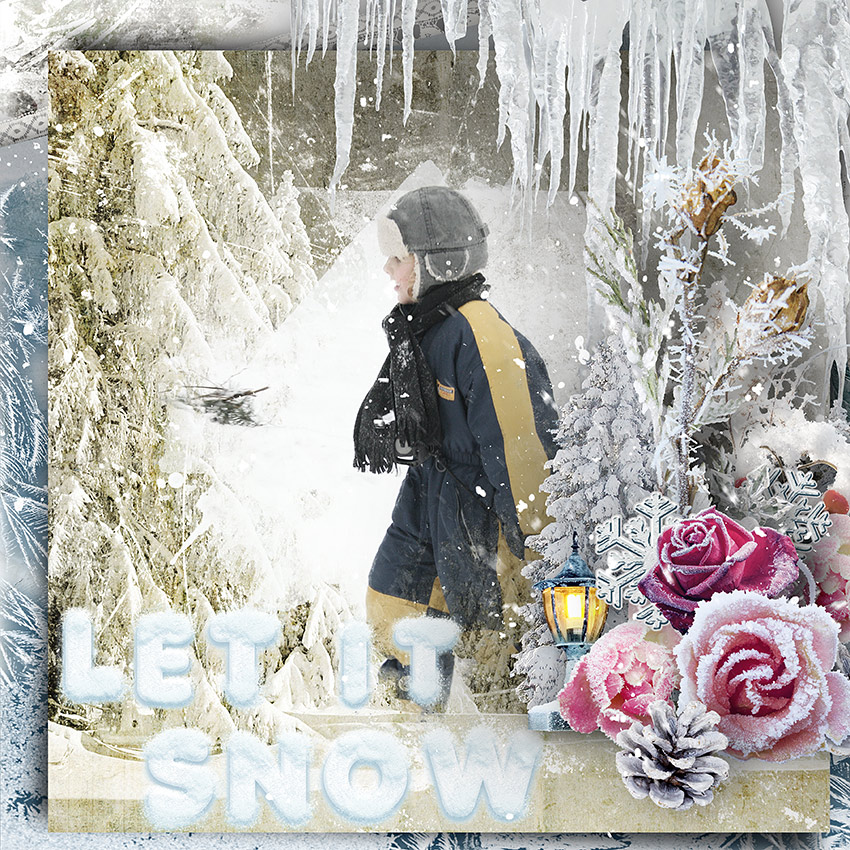 ---
Here is everything included (Kit, Stacked Papers, Clusters, Overlays) at a Huge Discount.
Save 50% on the complete collection: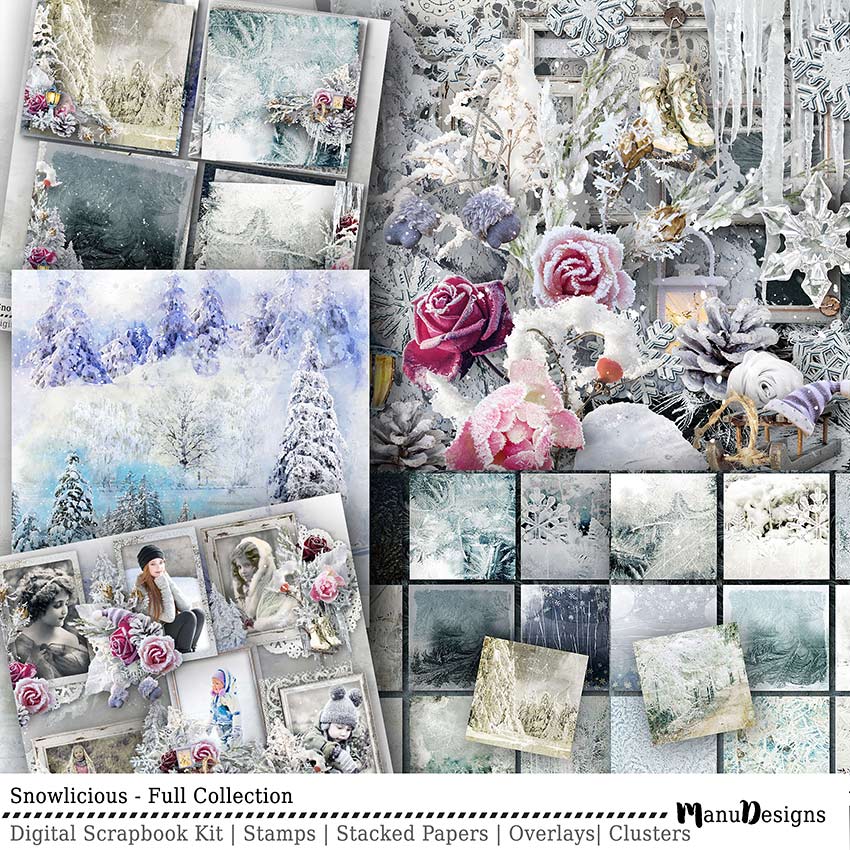 I thought having an Alpha that coordinates with the entire collection would be wonderful and I am happy I did. It took a while till I had an effect I was satisfied with but even more I love how it turned out and did not give up before: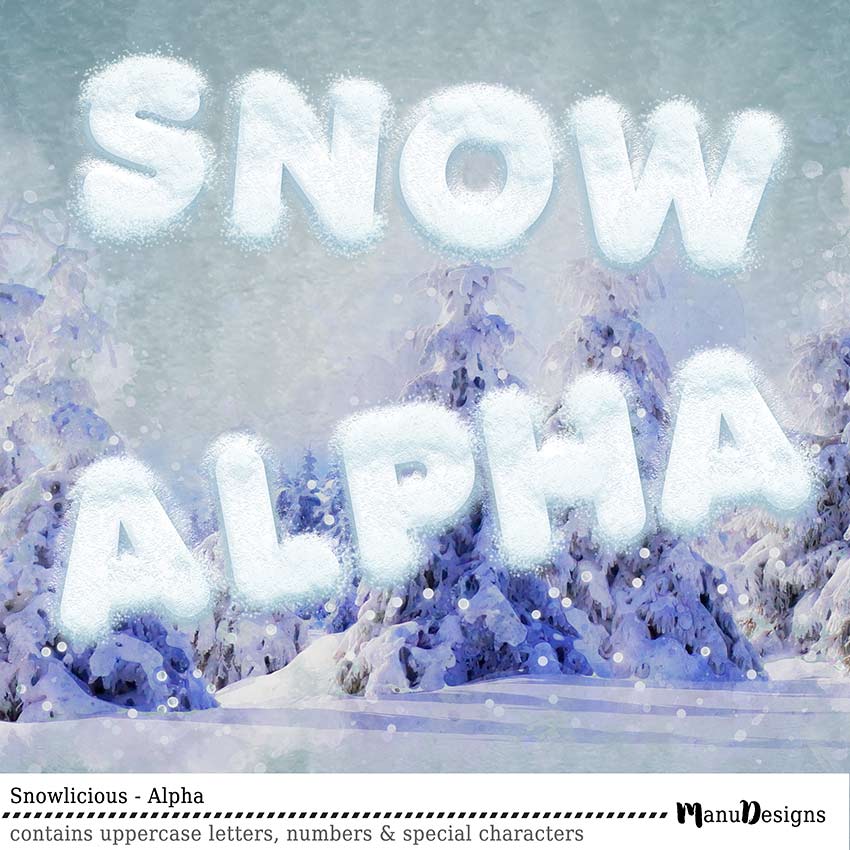 Doesn't look it just fabulous?
This is not included in the full collection and can be found here:
---
Now to the most amazing
---
What's better than a Sunday Freebie? Here is one that will pop up later today in all newsletter subscriber's inboxes. Keep an eye out for it and I hope you like it: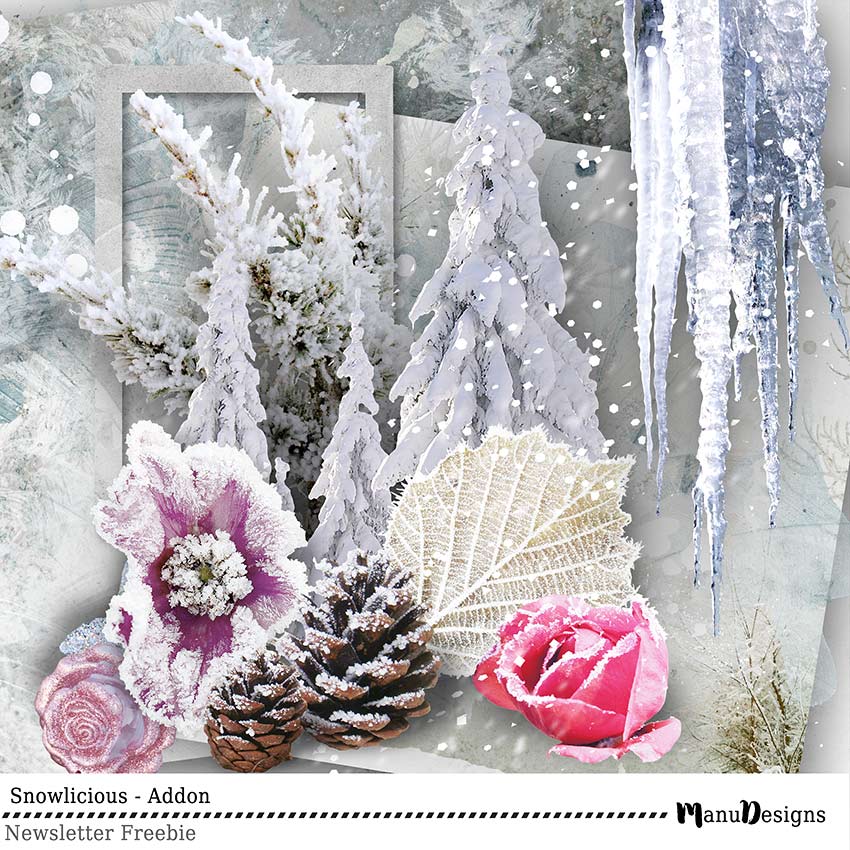 ---
And here is another Freebie for you.
I turned the page I created with our Nick into a Quick Page.
Just click the preview or the link below: