Busy time right now. As always in Summer we are a lot outside and additionally my computer came up with problems. He was so loyally with me the last years but now it's time to say good bye. But good news: a new one is waiting for me already right by my side. Just need to get hubby to make it ready to go.
I am back this week with a new collection. Ancient Charm
First reaction from CT Antonia: WOW!!!!!!!! It's gorgeous…My heart just skipped a beat.
And Janet, after she played with it: This kit has so many gorgeous elements that one could do so many pages. Love this kit!!!  I used your stacked papers as I fell in love with them.
And I fell in love with all the creations from the CT.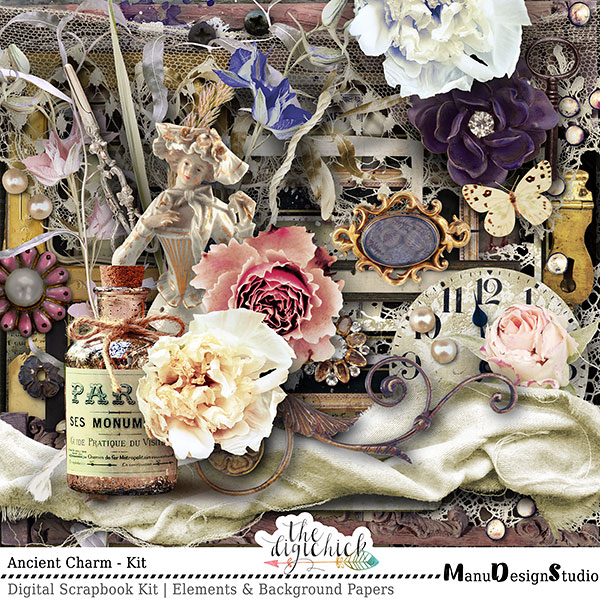 Included are many beautiful and unique elements. They come in shadowed version as well as with no shadows added.
Ancient Charm – Papers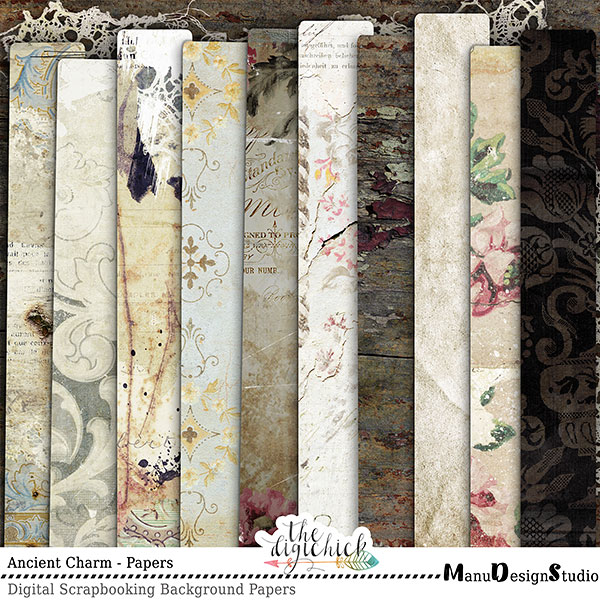 Also included in the kit are 10 Papers + 10 extra papers.
See them all in the previews below.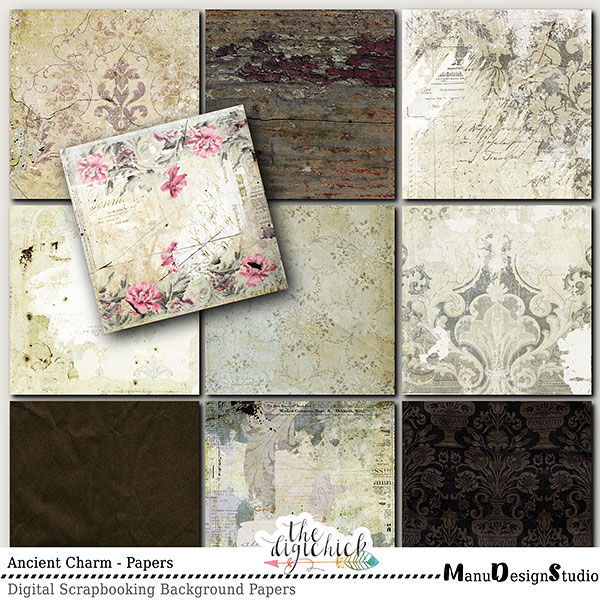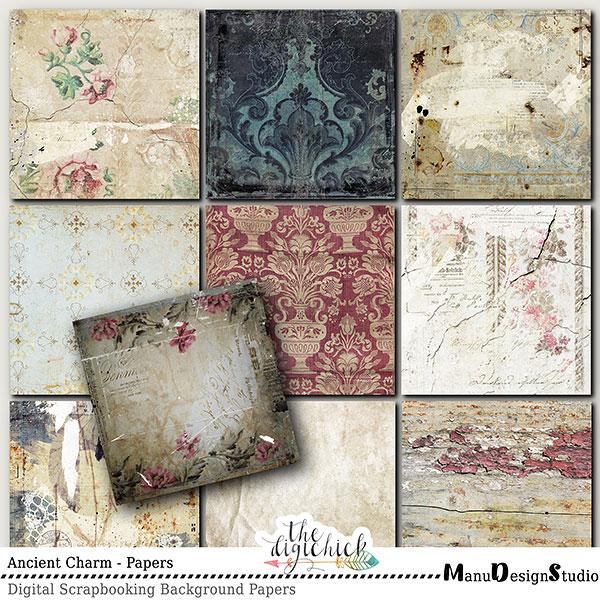 ---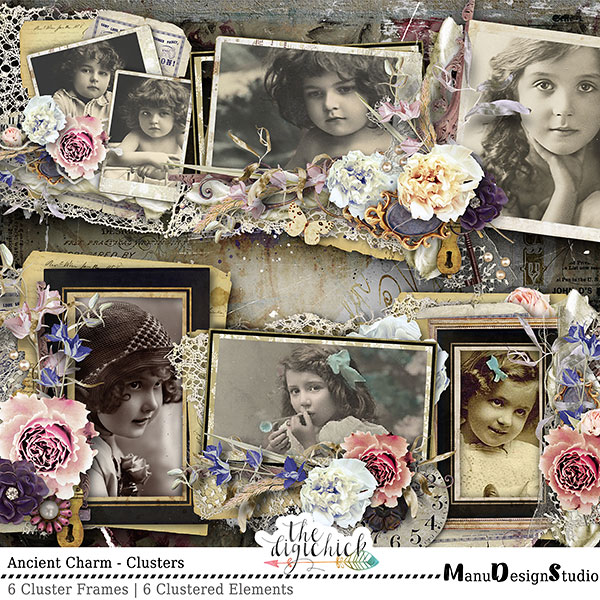 This is a set of cluster created with the Ancient Charm – Kit.
They come as Frame Clusters as well as just the clusters, so there are no limits in your creativity.
Here is the preview without the frames added: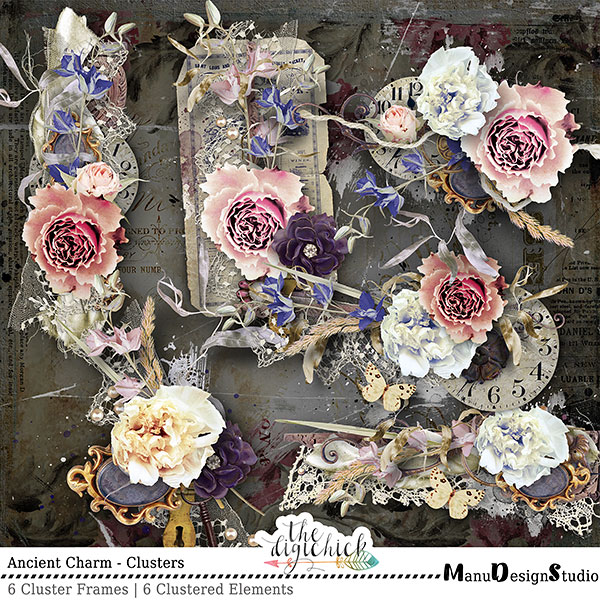 A beautiful page created by Sheryl using the clusters (the photo is so cute and the colors perfect):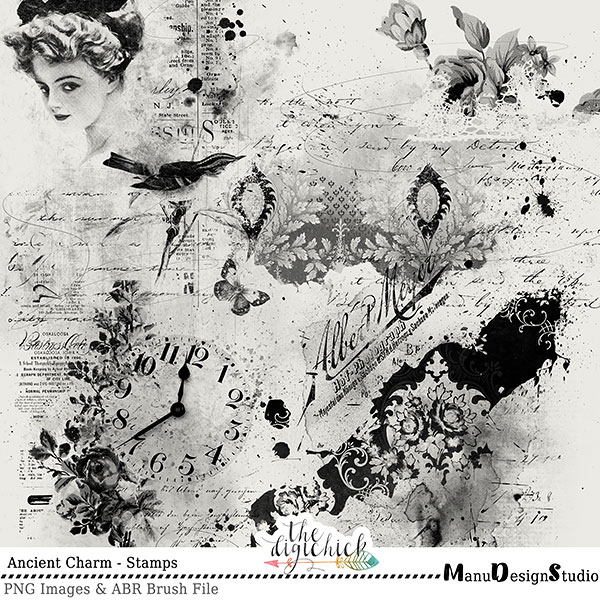 Here are 4 stamps included. They come as PNG images as well as in abr brush format for
PS CS6 + CC and a second version in abr for PS CS5 and earlier versions of Photoshop.
This page is made by Kythe using the stamps: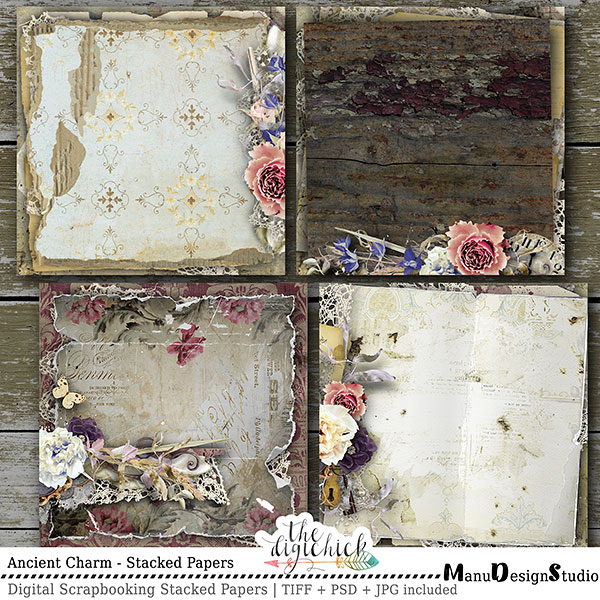 Contains 4 stacked papers and these are included in flattened JPG format as well as PSD and TIFF.
Background and Elements are on two layers, so you can mix and match them as you wish with each other. Using the clusters you can create numerous layouts in no time.
I absolutely adore this page from Janet using one of the stacked papers:
In the full collection is everything included mentioned above and you can save a lot.
This bundle is 49% off for a limited time only!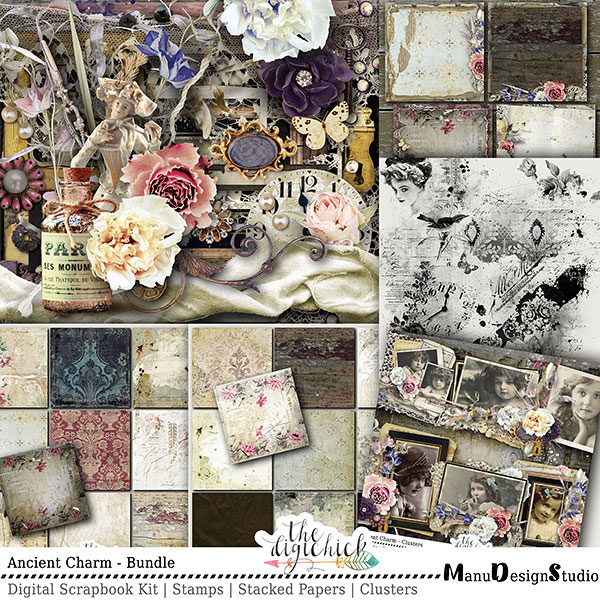 Check out the Ancient Charm Collection
---
I am really blown away by all the pages I got from my CT girls. They did a fabulous job on their creations.
---
Here is a little Mini Kit Freebie Addon which will come later today to all newsletter subscribers.
I hope you like it.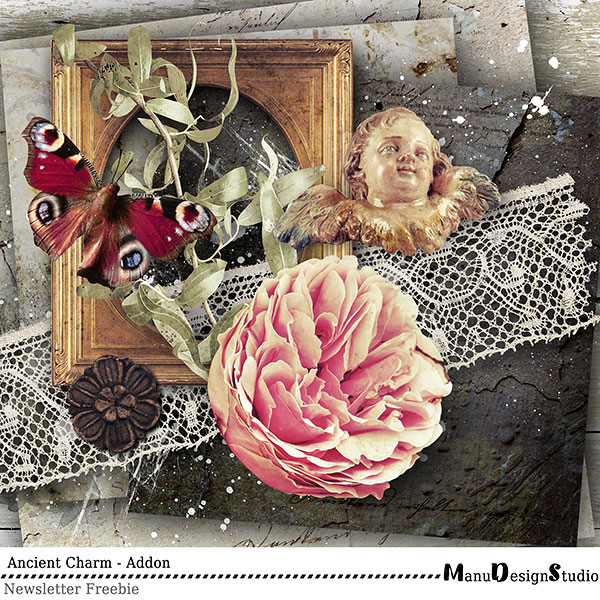 ---
And another Freebie you can grab here right away.
I made this layout using some of our photos from our last vacation to Fuerteventura
in February this year. This is our daughter and her boyfriend.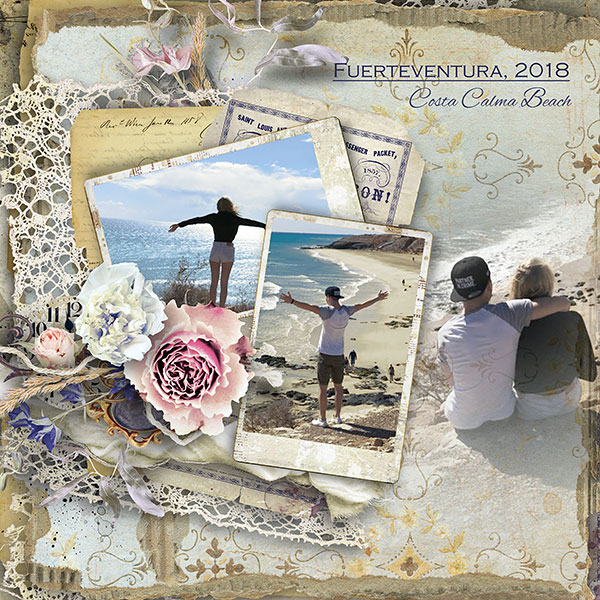 I removed the blended part of the page.
Also removed the title and moved the frames a little in the center.
Then I made it into a quick page.
Hope you like it.
Please click the preview or the link below.