An attic awakens so many wonderful memories, isn't it true?
The attic is full of memories, forgotten treasures turn up. It connects us with the past and feels as a travel back in time.
Seeing the old rocking chair in which your grandmother  has always knitted and touching your grandfathers fedora which he always has worn to take a walk.
Yes, an attic keeps a big story of our history.
My new collection is called Attic Memorabilia.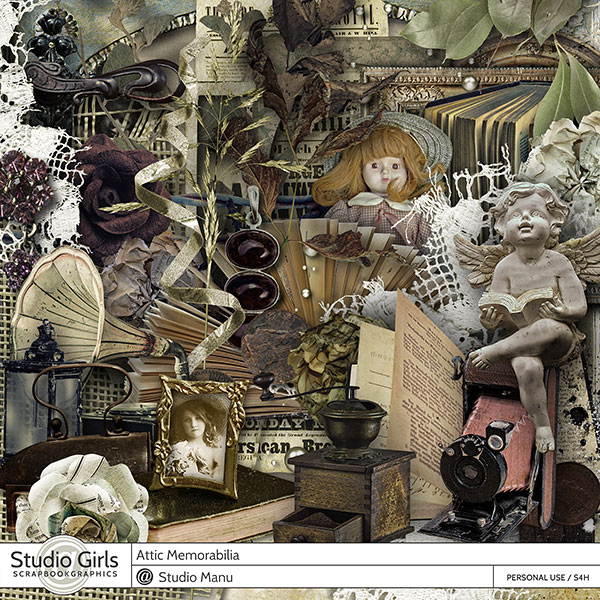 There are lots of old, antique treasures in this kit:  gramophone, old books (opened, closed, standing), antique camera, doll, angel, coffee grinder, lantern, iron, flowers, greenery, lace and burlap, old papers (great for layering), charms …. and a lot of stuff more.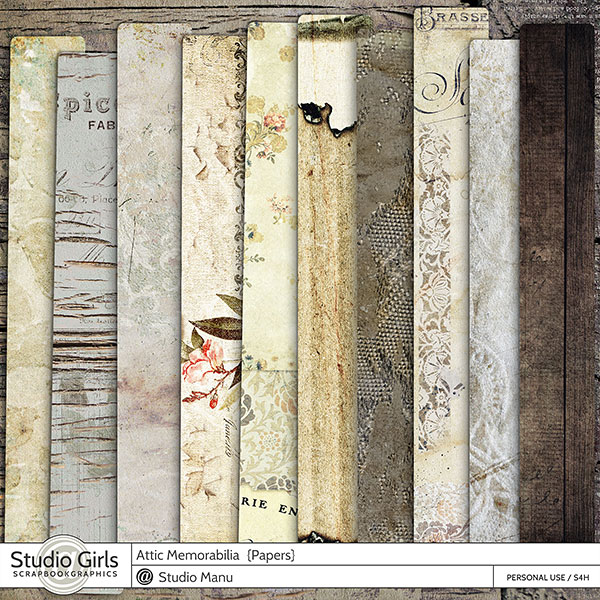 Also included in the Kit are 10 beautiful papers + 10 extra Backgrounds for you to play with.
See them all in the previews below: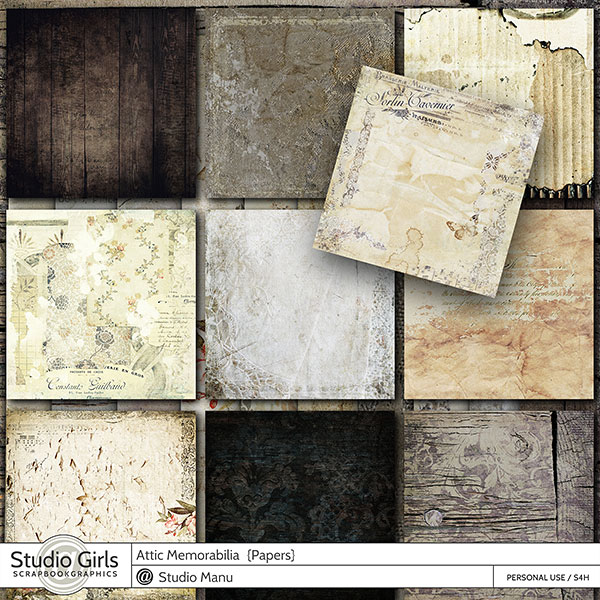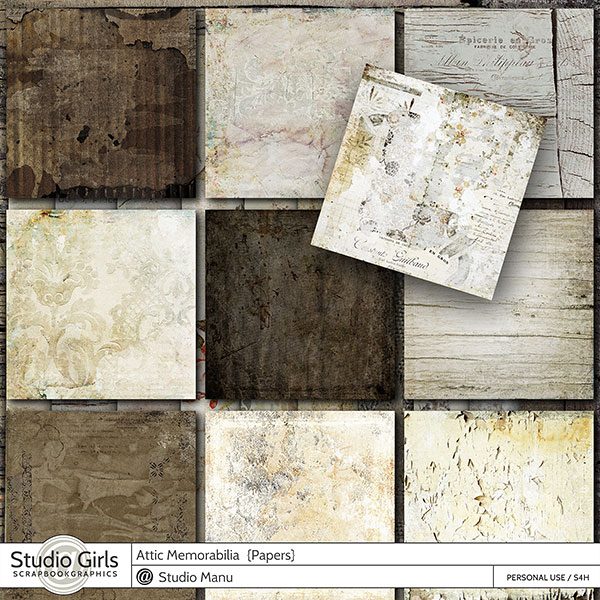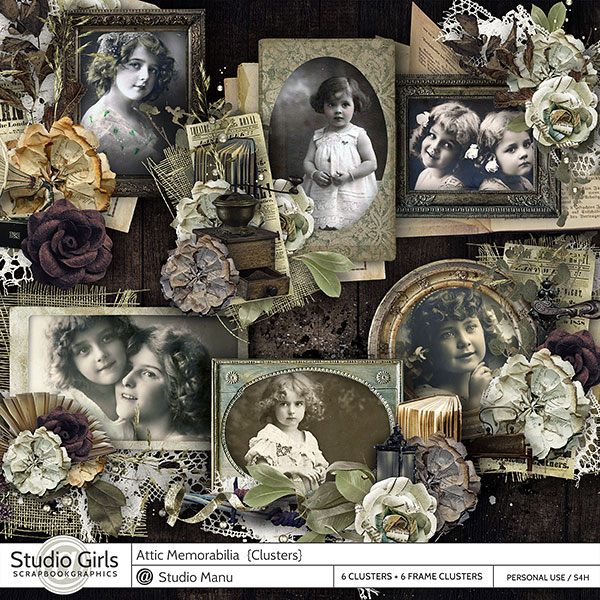 With this set of Clusters you'll get 6 Frame Cluster and 6 Clusters (without frames).
Shadows already added, just clip to your background, put a photo behind – save and done.
Or continue to add more elements (papers behind, stamps …)
Photos you see on the preview are not included in the download, these are just for preview purposes.
Preview just the Clusters (w/o Frames):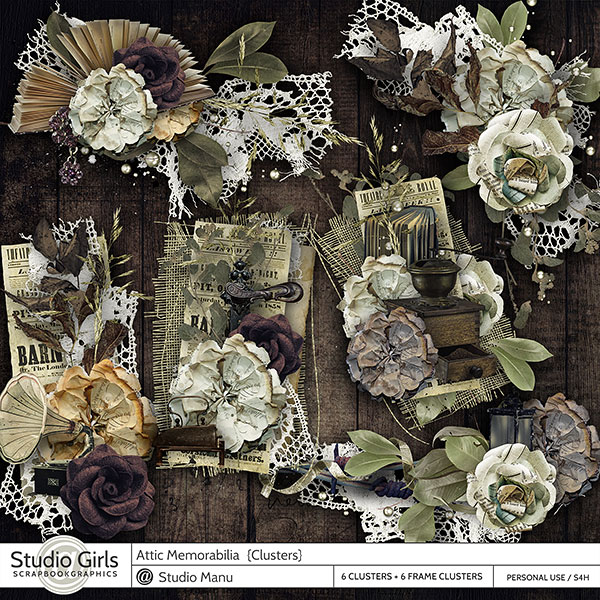 Sample Inspiration Layout Clusters: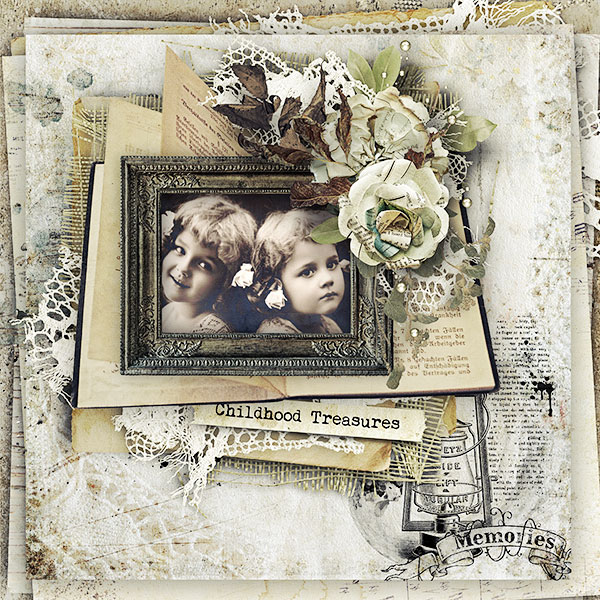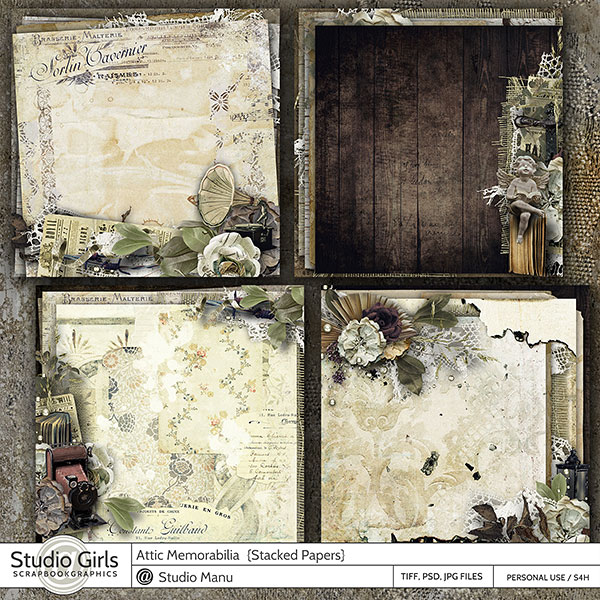 Here are included 4 Stacked Papers. They come in JPG format as well as PSD/TIFF format. So you can easily change the backgrounds with each other and / or the cluster layers. You can create almost endless scrapbook pages in no time. Each different!
Sample Layout Stacked Papers: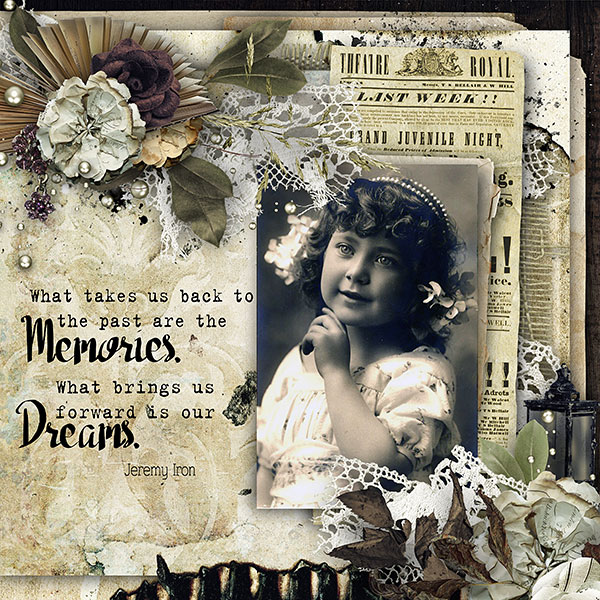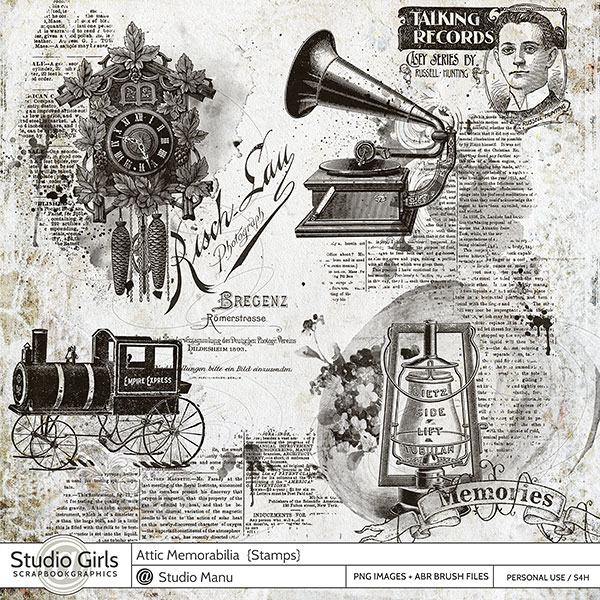 Included here are 4 Vintage Stamps. They come in separate PNG file format and included also 2 ABR brush files for PS CC+ and up to PSCS5 (max. 2500px).
Sample Inspiration Layout by Tracey using 1 of the Stamps: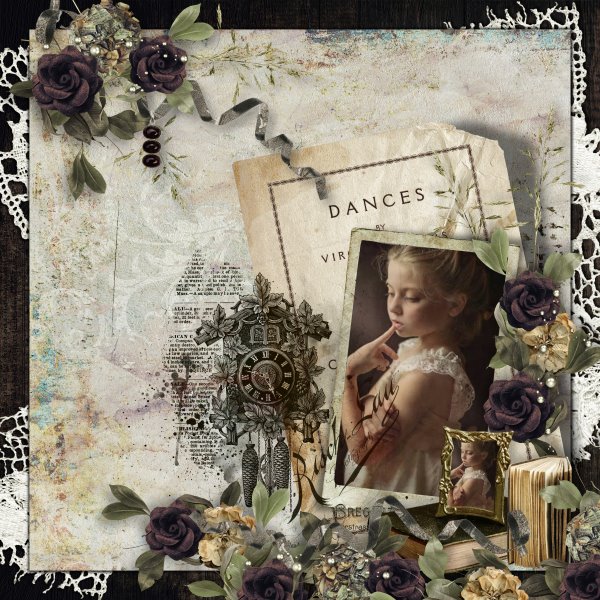 Included in the Full Collection is everything named above.
this Bundle is 50% off on intro sale for a limited time only!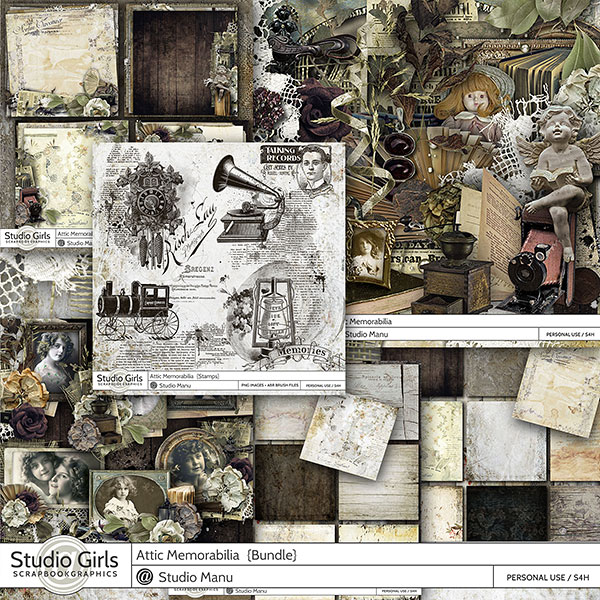 Click here to see each separate package of the
Inspiration Layouts
I love all of the page the CT girls created – so beautiful! Look:
Newsletter Freebie
As you may know (or may not know) as a newsletter subscriber you'll get with each new collection a coordinating Freebie Mini Kit.
And here is what you'll receive today. Hope you like it!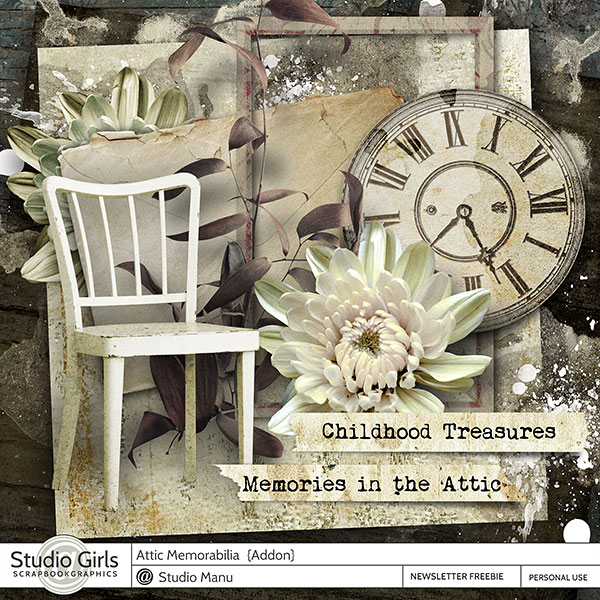 Blog Freebie
Jacqueline created this absolutely fantastic layout using the new collection.
Great layering and shadow work – as always!
You can download a wonderful Quick Page Jacqueline made of her layout here right away. She even changed it a bit so you have the Victorian Girl Card on your page too and also can add a photo.
Many thanks to Jacqueline.
Please click the preview or the link below to start download: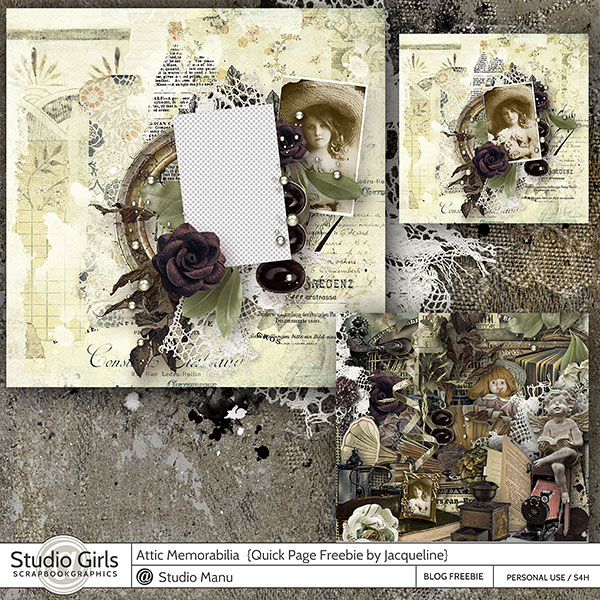 Thanks so very much!