I was browsing through my planner this week and realized that my 5 weeks I created in advance already came to an end. What? 5 weeks are over again?
I only can shake my head and wonder, where is the time … !
So it was time to make new ones and I have inserted them in my planner already and … boy, they are beautiful. Now I again and again
look through the pages, still hesitate to write something inside.
Here they are and you can get them too, they are 44% off on limited time intro sale: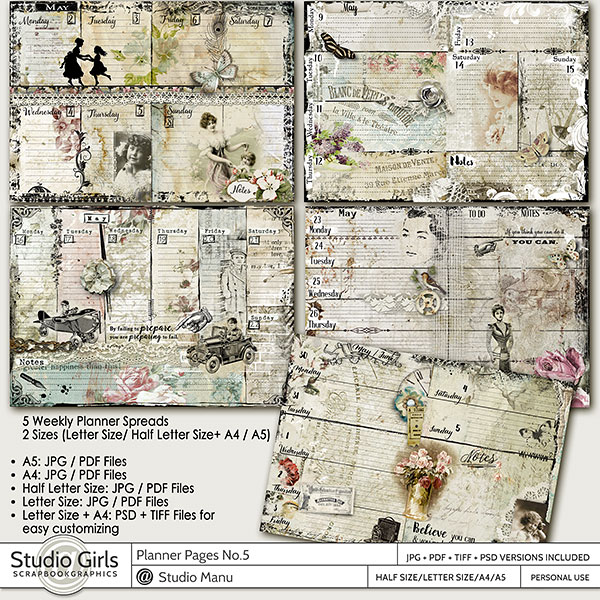 I think I've taken the photos of the planner pages with too much lightning. In nature the pages look as above on the preview.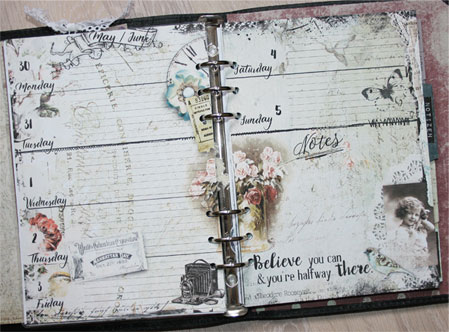 You can use these Planner Pages even if you have NO graphic program or software:
 Just print the PDF or JPG sheets and
insert the dates, weekdays and name of month manually after printing.
Then hole punch and add to your binder/organizer!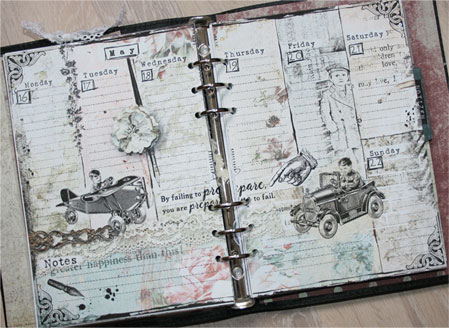 You also use these Planner Pages if you have a graphic program / software that doesn't support PSD or TIFF files:
Open the JPG sheet in your graphic program
add the dates, weekdays and name of month.
Then save and print!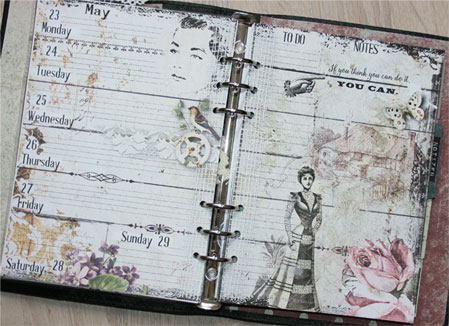 If your graphic software/program supports PSD and/or TIFF files:
Open the layered file. (PSD or TIFF)
Make the layers in the layers palette visible and
start customizing your page.
I've included everything, dates, name of month, weekdays but you can everything change to fit to your own needs. You even can change the weekdays, if your week starts with Sunday (for example).
Save as JPG or PDF and print and hole punch and done!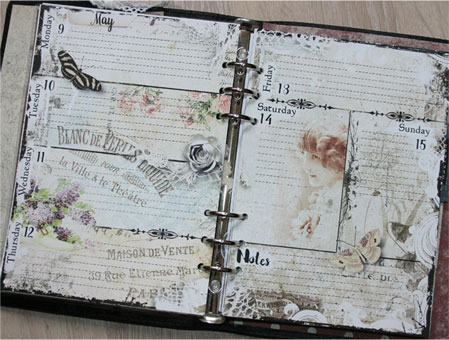 Included are 2 sizes:
Letter Size / Half Size (11 x 8,5 / 5,5 x 8,5)
A4 / A5 (2480 x 3508 px / 1748 x 2480 px)
(you can print the half pages separately or the full pages and then cut in half)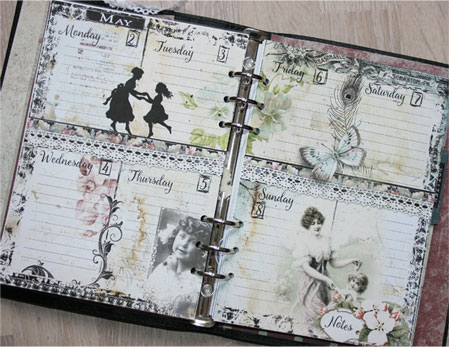 Each page comes as half page as well as full spread.
Included versions of each page:
PDF, JPG, PSD, TIFF
(PSD + TIFF Versions have the full sheet, half sheet, weekdays, dates and month on separate layers)
44% off on intro sale!
I also continued a bit in my Family Memories Album and made the next page.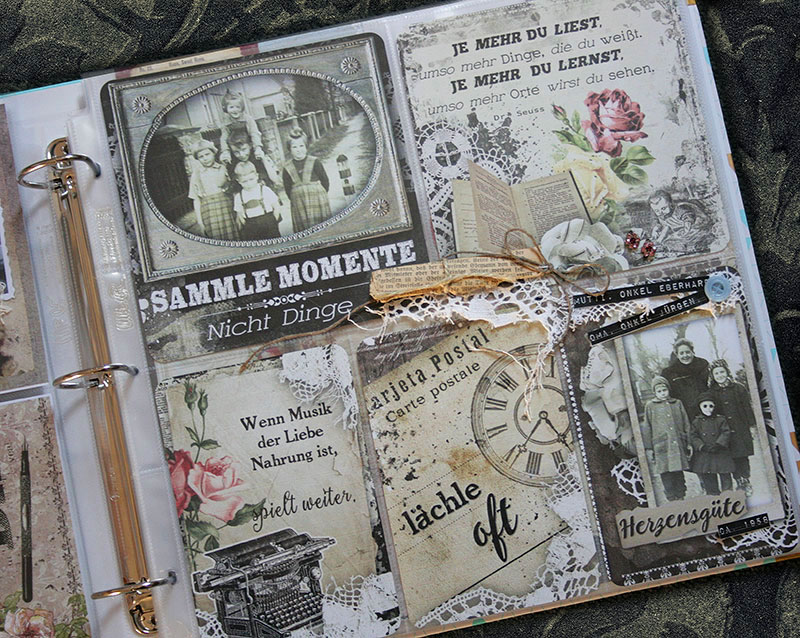 On the photo top left there is my Mom (left) with her Brothers (middle) and cousins (right and top of the shoulders of my uncle).
At the bottom right side this is my Grandma with her children; my Mom and my uncles.
Again I added little pieces on top of the pocket card protectors to get a bit of flow and to get a bit more of that shabby chic style, which I love so very much.
I am sure I'll continue this way. Love it.
I added these pocket cards to the store and again there is a german version as well as usual english version included.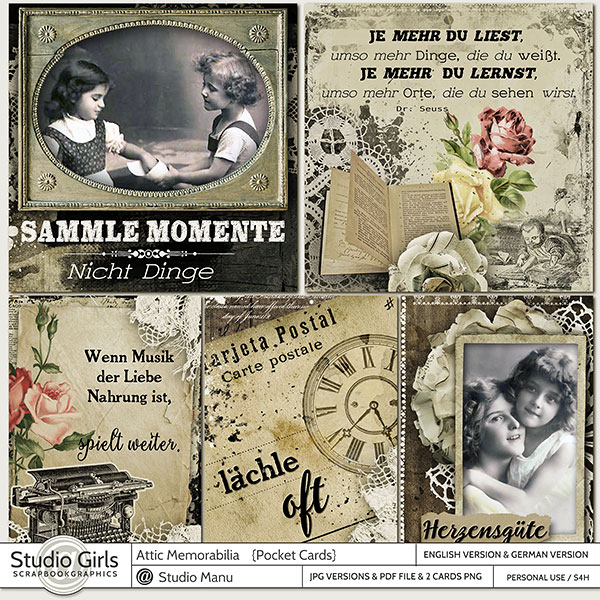 The Photos I used on the preview are not included in the download;
they used to show you how your cards will look when inserting your personal Memories.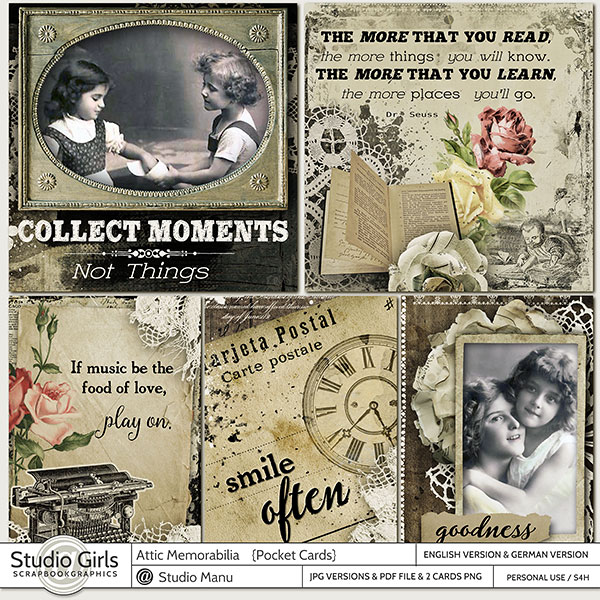 Here I made a digital page using the Attic Memorabilia Collection + Pocket Cards: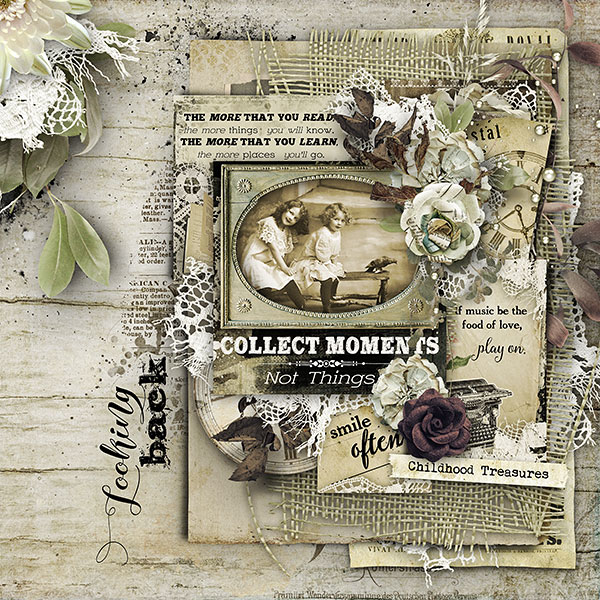 These Pocket Cards are on sale for a limited time:  40% off
Newsletter Freebie
You can download the Page I created through the newsletter (goes out in a bit) as Free Quick Page.
Hope you like it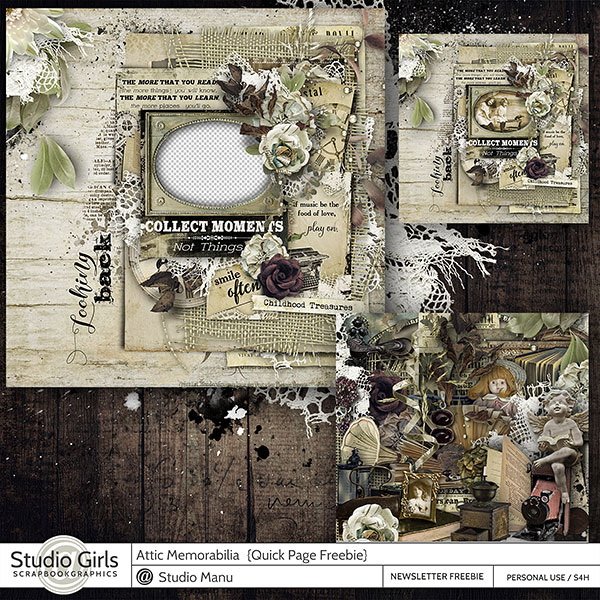 Thank you very much for your visit.