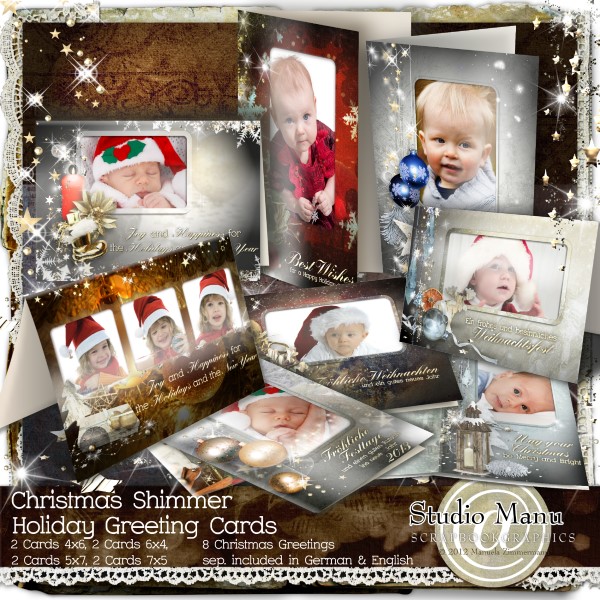 Christmas Shimmer – Greeting Cards
Wow .. I was busy making such beautiful unique Holidays Cards this week. I really love them!
Included are 8 Christmas Greeting Cards, created with a mix of my past Christmas Kits.
There are 2 Cards 4×6, 2 Cards 6×4, 2 Cards 5×7 and 2 Cards 7×5 and each Card comes in double format (front and back to fold them in the middle) and each card comes also as a single page, so just the front.
I also added 8 ready to use Christmas Greetings in german & english. I made the wordarts appropriate to the form of the cards, so when the text is wide for the horizontal format cards I added a second version to match the vertical format cards.
The text is included in a beautiful golden shimmering color as well as just in black.
Christmas Shimmer – Holiday Greeting Cards 20% off limited time intro sale
******
Wow, ich war fleißig diese Woche und habe diese wunderschönen Weihnachtskarten erstellt. Ehrlich –  ich bin selbst total begeistert von dem Ergebnis 😉 *pfeiff*
In diesem Set sind 8 Karten enthalten, erstellt aus einem Mix von meinen vergangenen Weihnachtskits.
Drin sind 2 Karten 4×6, 2 Karten 6×4, 2 Karten 5×7 und 2 Karten 7×5. Jede Karte kommt als Klappkarte, mir Vorder- und Rückseite sowie auch einzeln nur die Vorderseite.
Ich habe auch gleich 8 Weihnachtsgrüße hinzugefügt, in englischer und deutscher Sprache. Auch ist der Text gleich angepasst and die Form der Karte. Bei den Karten im Querformat habe ich noch eine 2. Version des Textes hinzugefügt, daß es auch bei den Karten im Hochformat passt.
Der Text selbst kommt in einer schönen goldenen schimmernden Farbe sowie auch nur in schwarz.
Christmas Shimmer – Holiday Greeting Cards – 20% off nur für kurz!
**********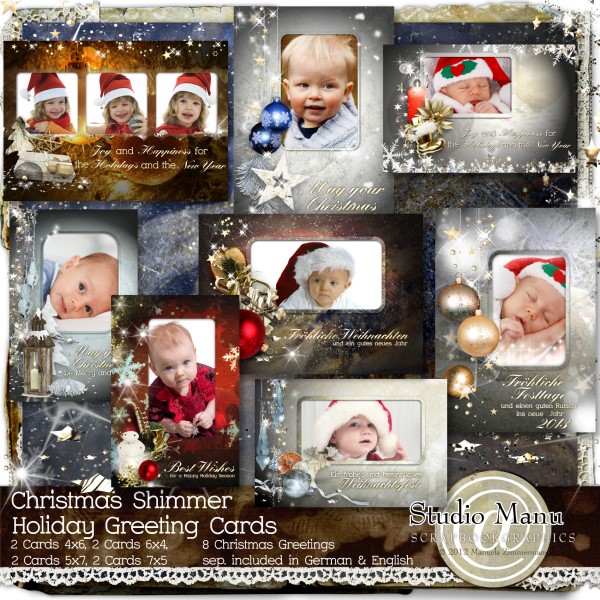 Photography Credits:  Guy Shapira, Ilyssa Tonnessen, Pliene, Niderlander, Petr and Vera Krachtovil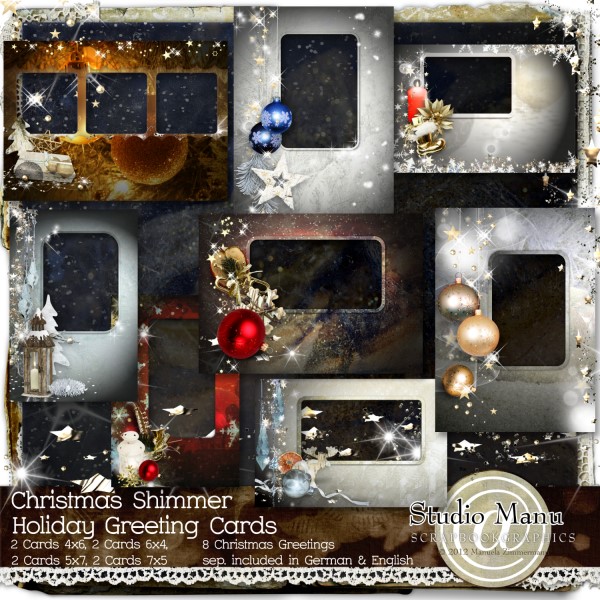 Here the Christmas Greetings I included:
in English: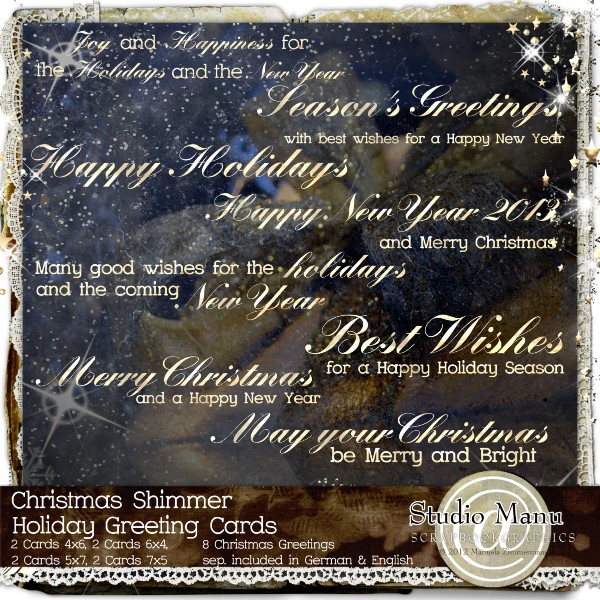 Und die Weihnachtsgrüße in deutsch: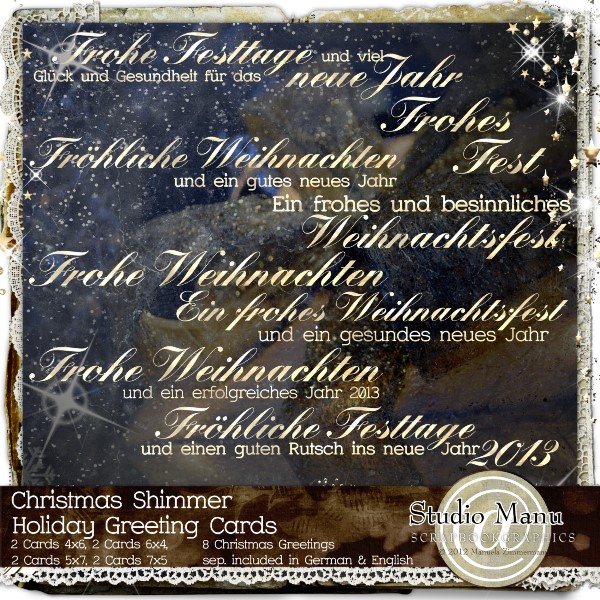 Holiday Greeting Cards 20% off only for a short time!
*********
DSD Grab Bag CU revealed
Now I also unpacked my 2nd bag from DSD.
Here is what all was included, everything is for commercial use, means wonderful designer resources.
First there were two sets of Pattern Overlays, great for creating wonderful vintage papers or to give your existing background that vintage touch with baroque and ornament look.
These are both the same patterns but one comes as clear version and the other set has a distressed version of the overlays.
Pattern Overlays 4 – Distressed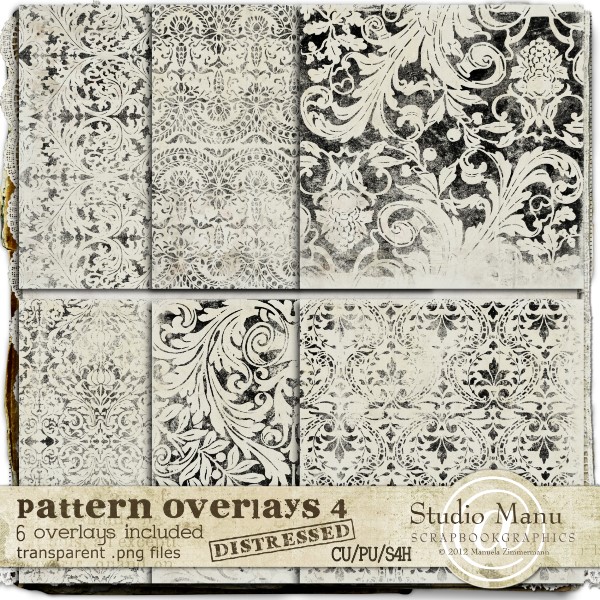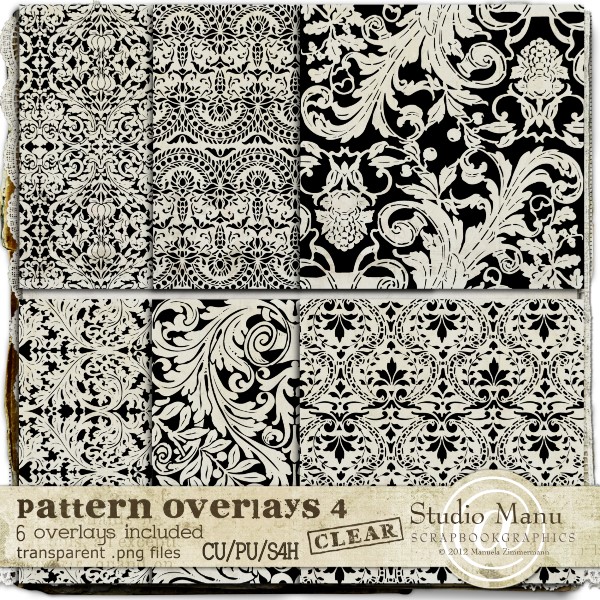 Also there was a new Set of Lace Doilies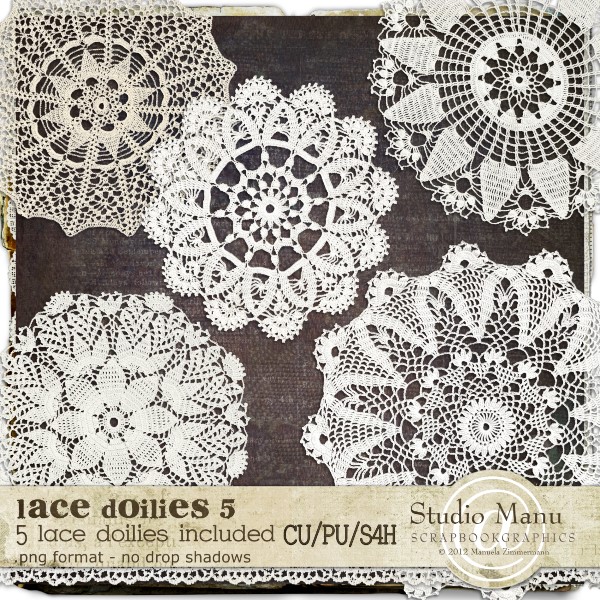 And there was also a new Set of Ivy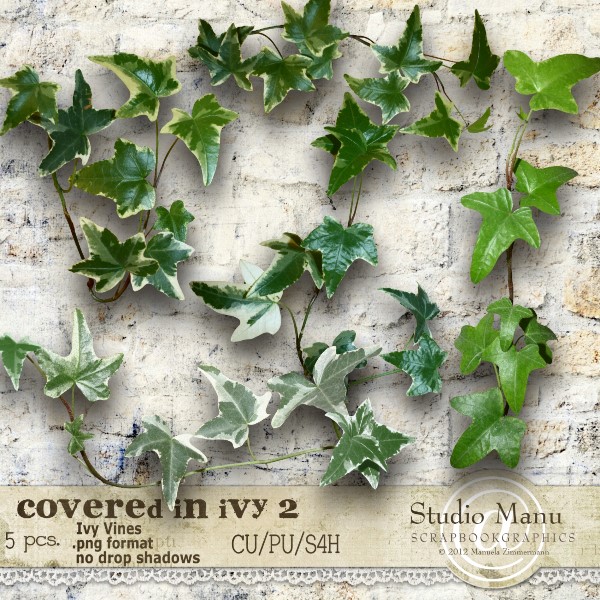 This beautiful Vintage Treasure Box – full of awesome vinatge pieces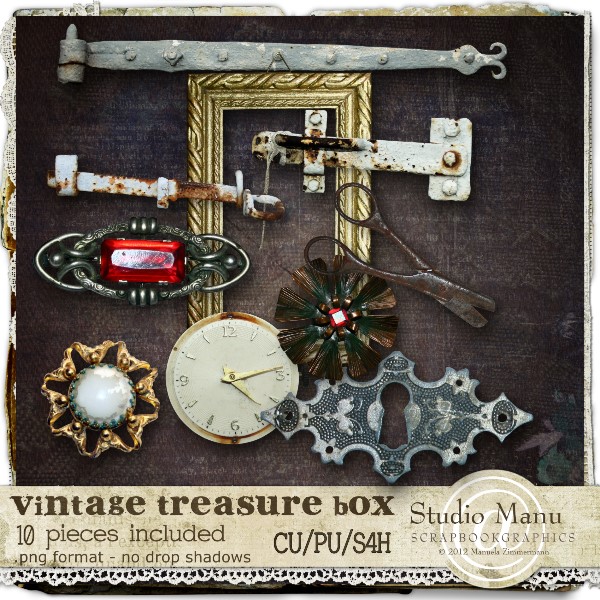 And last but not least a new set of Vintage Books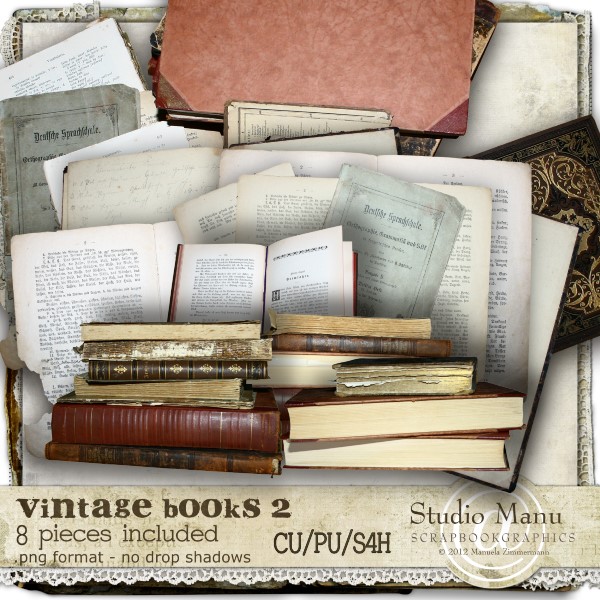 Newsletter Subscribers will get a discount coupon for all the new commercial use products 😉
***********
Sneak Peek Time
So girls, there is a new sneak peek this week of what is coming next week to Studio Manu.
This time I have a question: Do you also work with the shadowed version of the elements I always include or do you prefer to make your own shadows. Just want to know if  I should continue to put a shadowed version in the downloads.
If you just want to leave me some love it is okay too of course and muuuuch appreciated 😉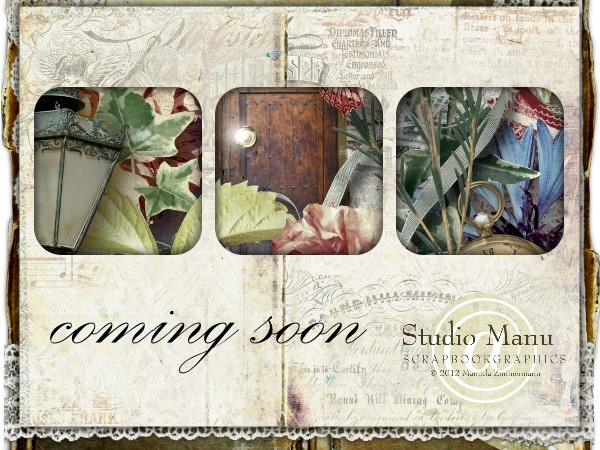 Next week the random generator will chose one lucky winner of the entire new collection –
Thank you and GOOD LUCK!
*****
Freebie Time
There was this amazing page by Yuki last week and she turned it now into a Quick Page for you to download!
Thank you very much, Yuki ♥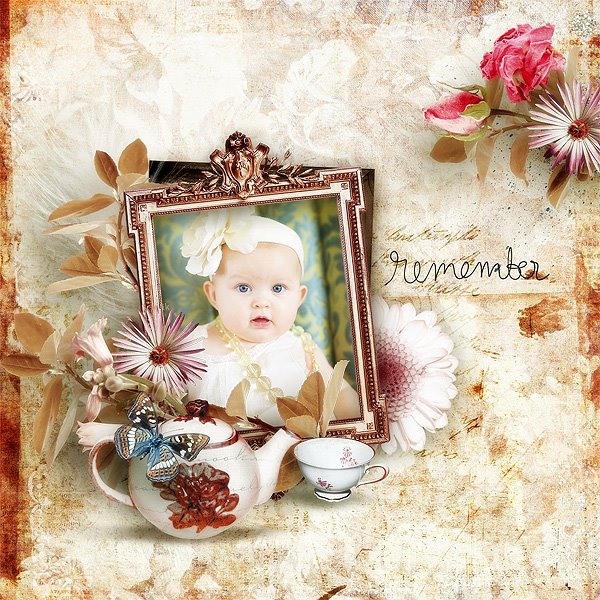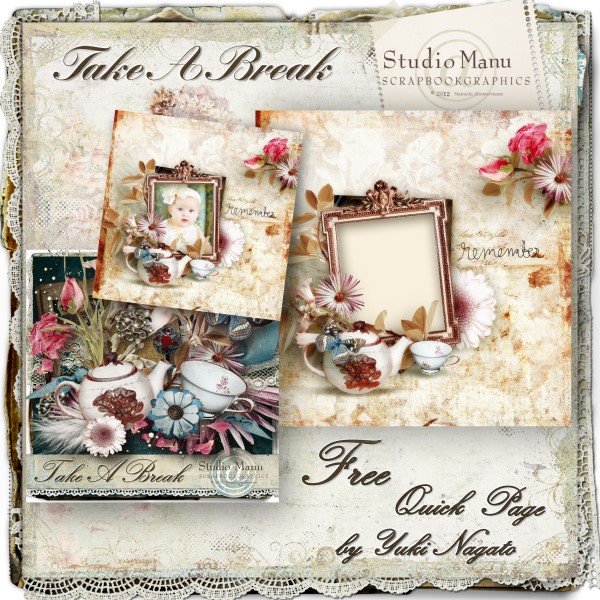 Enjoy your weekend!