I'm super excited this week to show you what I created. I so much love it, I can tell you ….
Monthly Calendar Spreads for 2017 to insert into your planner.
On the other page (left or right; depends on you) you can use the Quick Pages I included to give the complete spread a beautiful, personalized look.
You even can make a separate Photo Calendar Book if you wish. But sure it looks so beautiful in my planner for the next year.
Man … I really love the look of it.
50% off intro sale!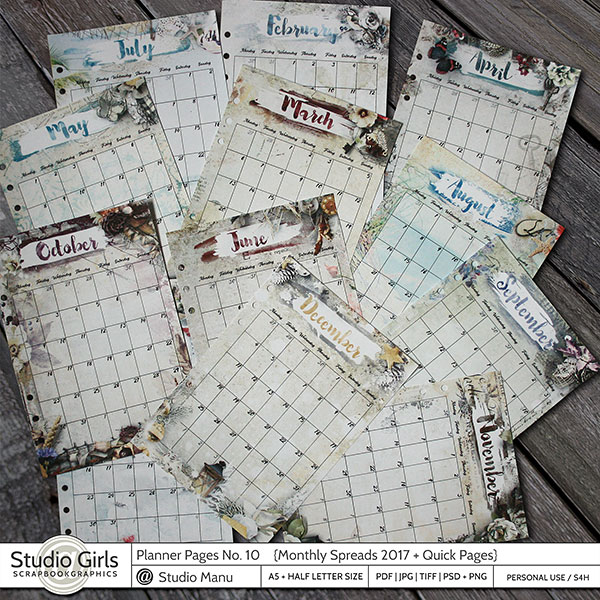 2 Sizes to select: A5 + Half Letter Size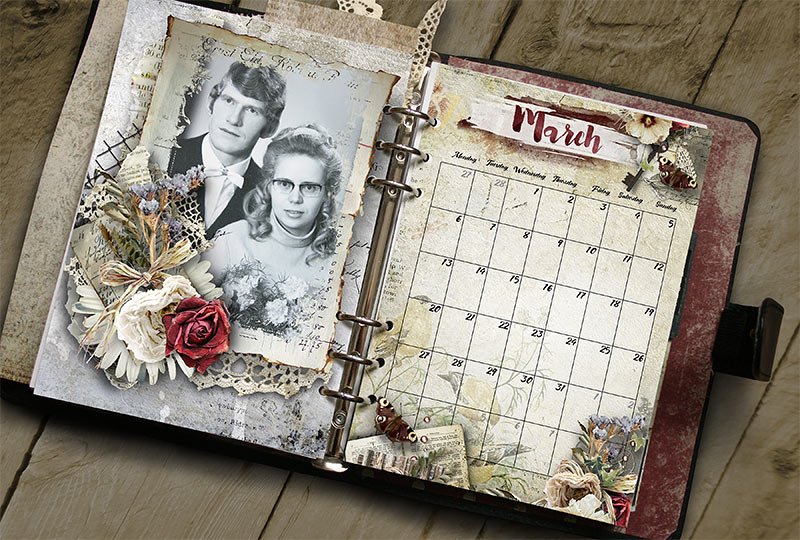 The Quick Pages (you see in my previews on the left) come in .PNG format. You only need to add a photo + maybe your own text.
Save and print. Hole punch and done!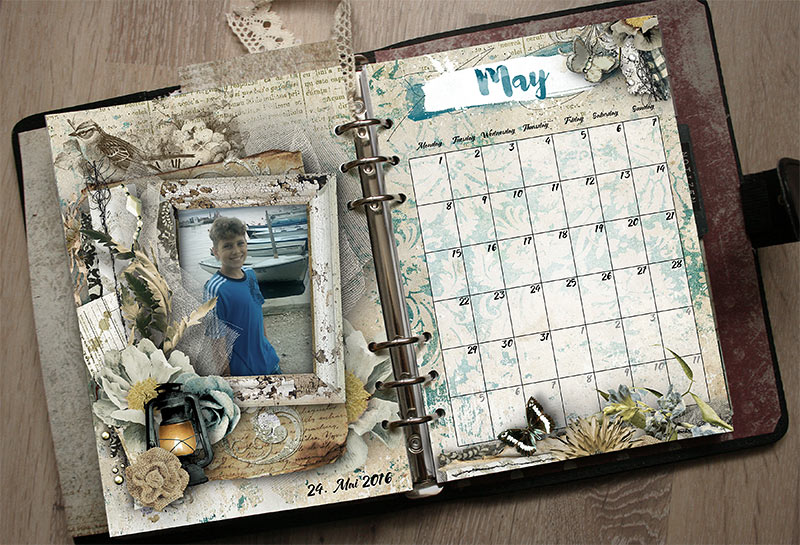 The monthly spreads (in my previews on the right) come in PSD and Tiff version + ready made printable JPG + PDF format.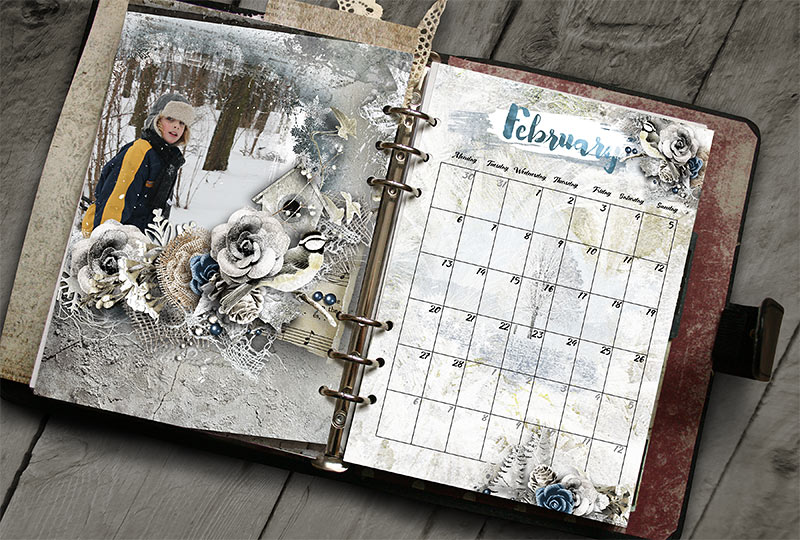 Using the PSD or TIFF version you can change the weekdays + dates.
So if your week starts with Sunday you can change everything in your graphic programm to your needs.
You even can change to your own language.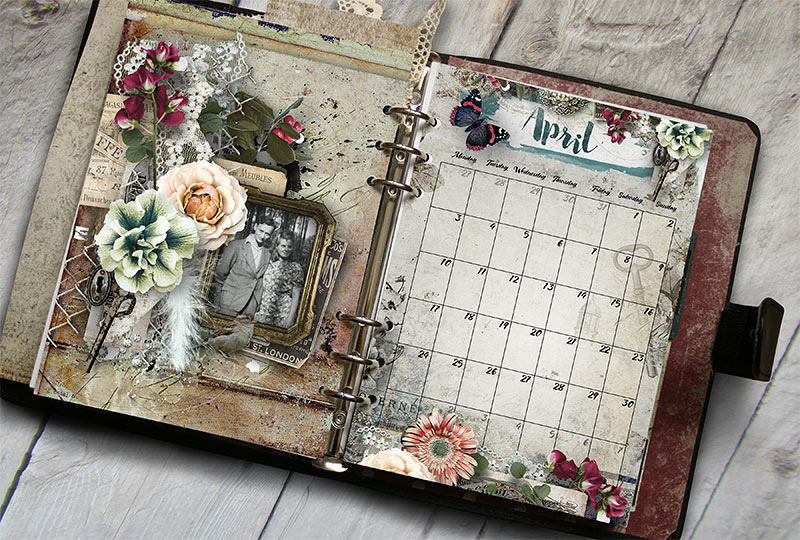 Use the monthly spread on the right page and your personalized page / layout on the left or the other way. This is up to you.
Just print out, cut, hole punch and enjoy the beautiful look of your planner.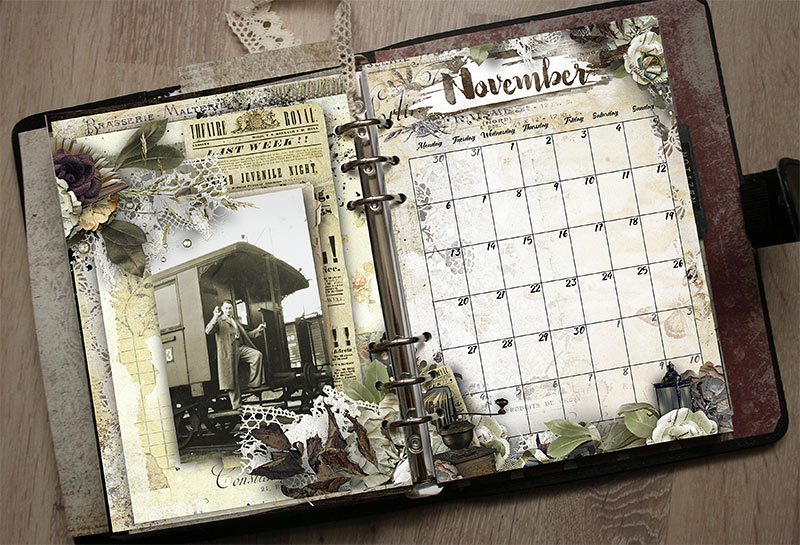 These will make also wonderful Christmas presents (or birthday ….)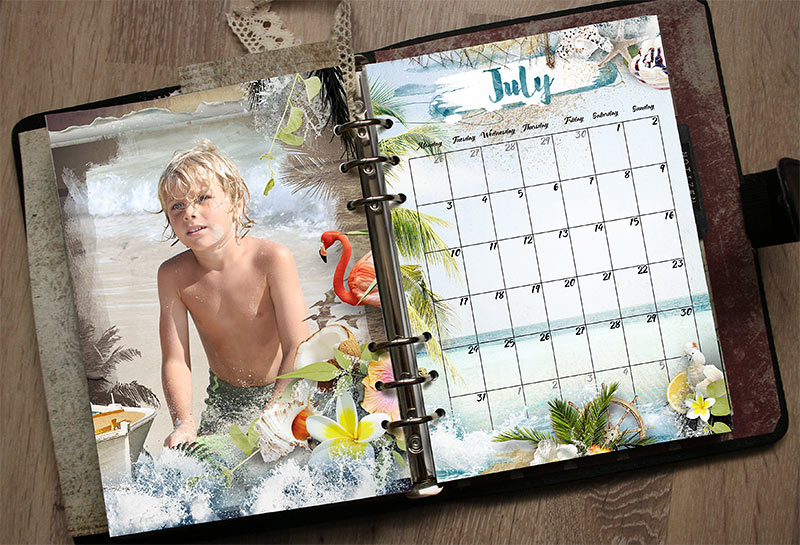 You  can see all 12 monthly calendar / planner pages in the store, it just would be too much to show them all here.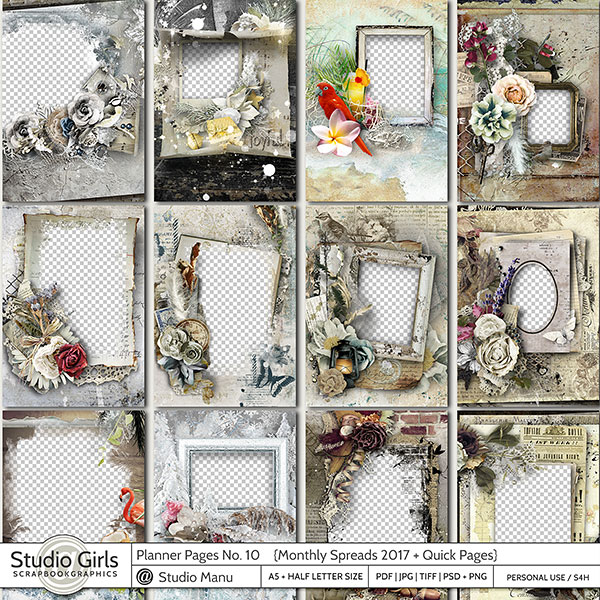 intro sale – 50% off
In addition to the Fading Collection I created these word art.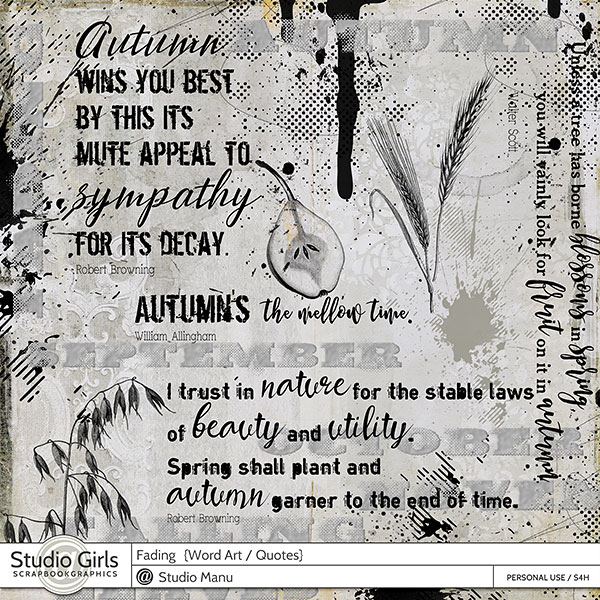 Included are
4 Word Art
7 Autumn related single words
3 Stamps
2 Splatters
All are saved separately in .png file format, created at 300 dpi for high printable quality.
Sample Page (used a word art, a stamp and a splatter; all included in word art set):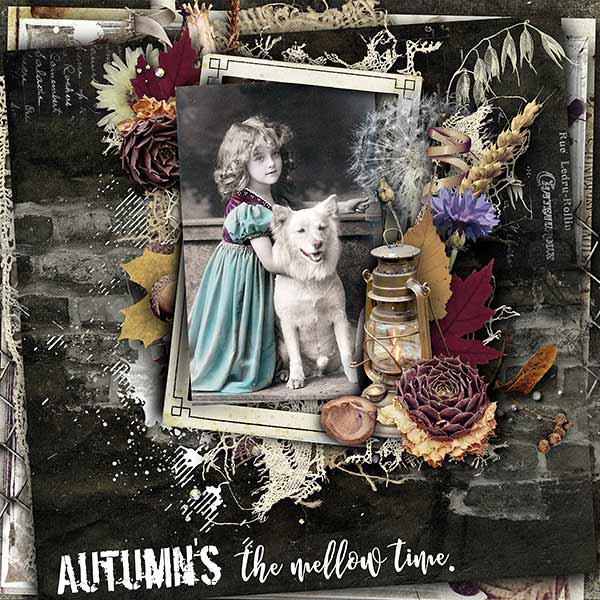 50% off intro sale
And here are 2 Quick Pages I created for you.
So easy, fast and simple to use:
Just add your photo and / or text/title whatever you wish and done.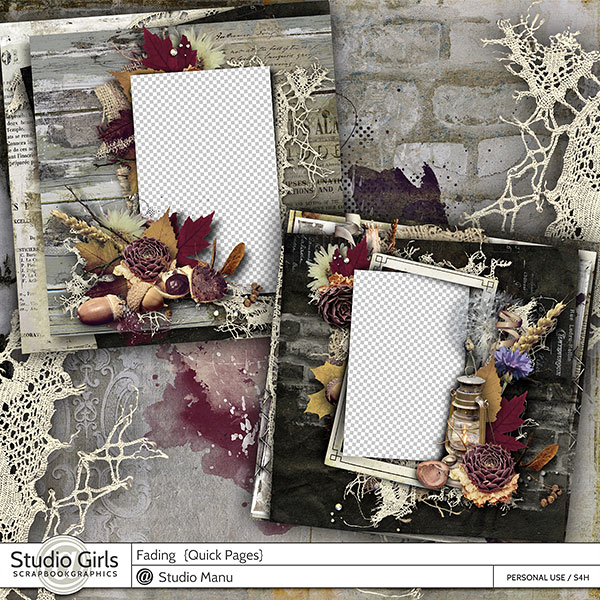 Sample Page: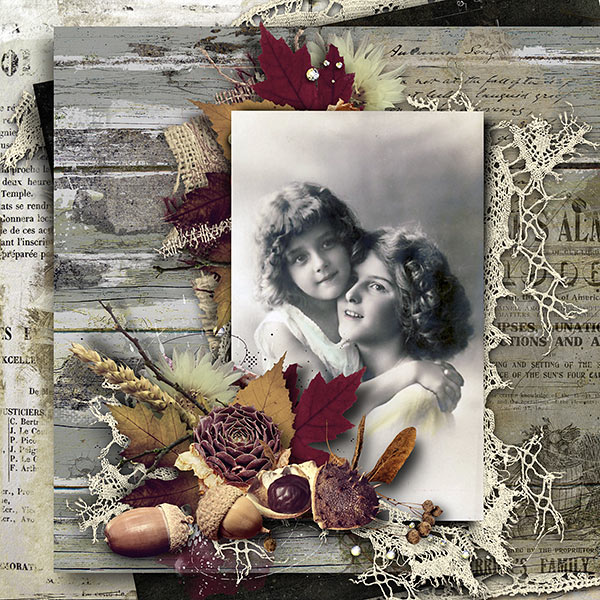 I'm so excited (yet again!) to show you today's Newsletter Freebie.
I just love this card, such a beautiful and soooo very cute card made by Monique.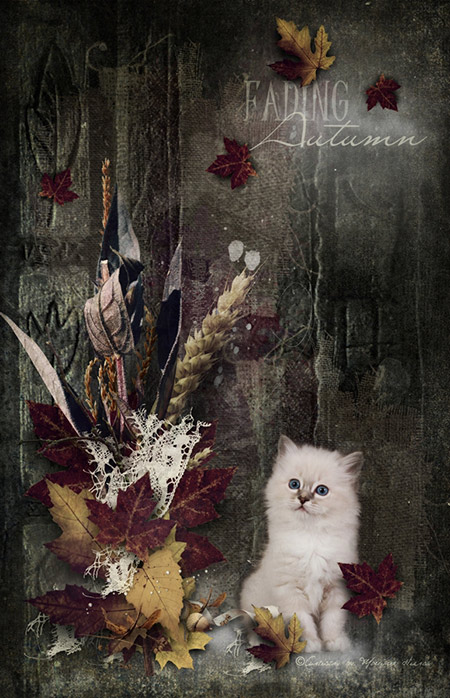 Monique created 2 clusters for this card and wants to share them with you.
Thank you very much Monique!
These will come later today right to your inbox.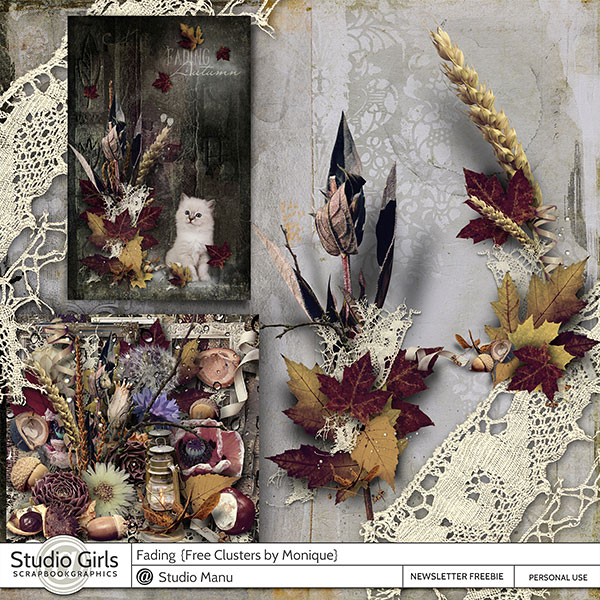 Thank you very much for your visit!