Happy Halloween!
Right in time  I have the perfect Halloween Collection for you: Howl-O-Ween
There are lots of smaller element packs you can pick:
Journal Cards, Photo Masks, Word Art, Scene Background Papers (very spooky), Papers and an Element Pack.
Each is of course on Intro sale for a limited time only!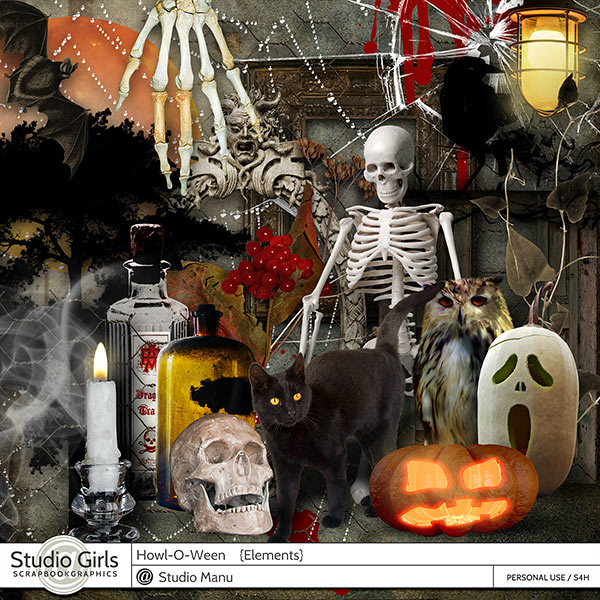 You get: Bat, Bottles, Smoke (to give THAT spooky touch),  Candle,  Jack O'Lantern, Skull, Black Cat, Frames, Owl, Raven … and many spooky things more
Each element comes in a shadowed version as well as non shadowed version, can be separately picked in download section.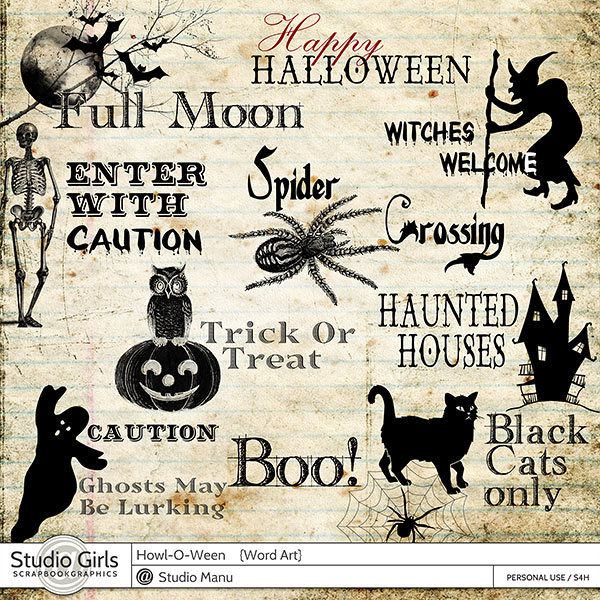 Included in this set are 10 scary Word Art do adorn your pages.
Each comes separately in .png file format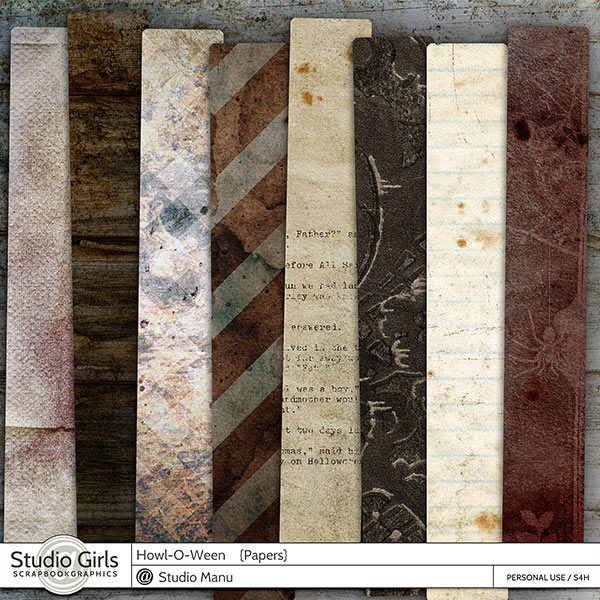 Also you can pick a coordinating set of papers. Included are 8 papers and 8 extra papers, which are modified versions of the originals.
See the previews below for more details of what you get: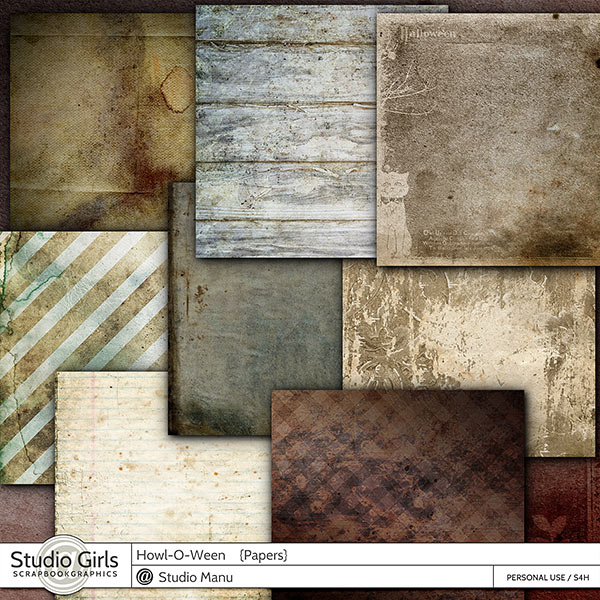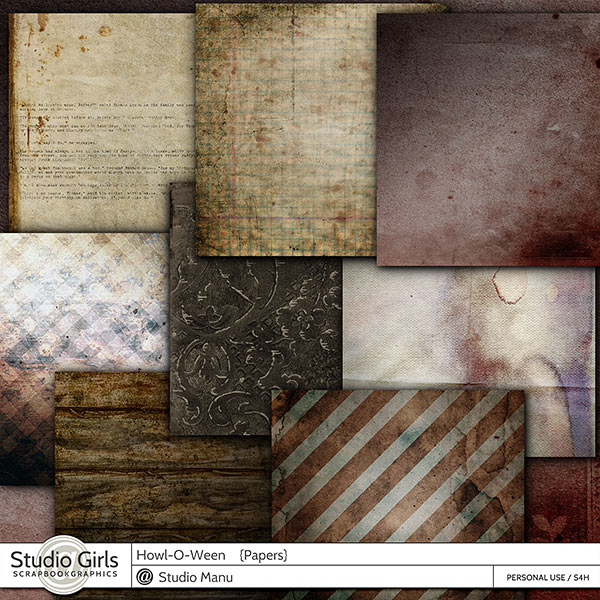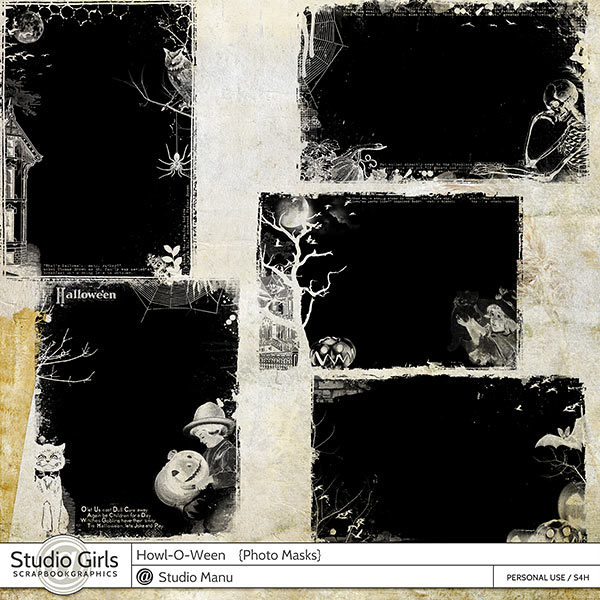 And there is also set of coordinating Clipping Masks available.
You'll get 5 beautiful yet creepy Photo Masks and each comes in two versions: with a clear black background as well as a grunge, shabby, distressed background: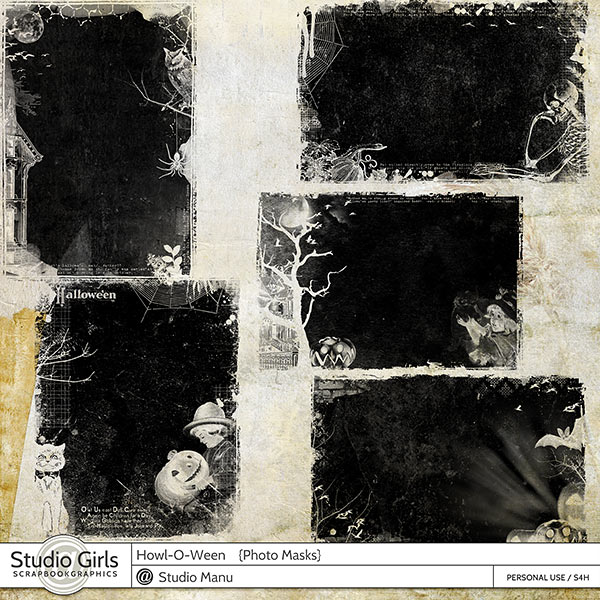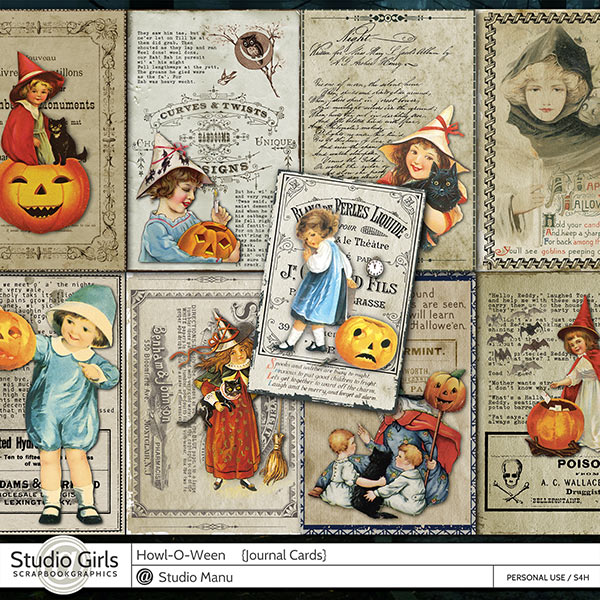 Included in this set are 9 Journal Cards sized 3″x4″ (900×1200 px) – single png files
+ sheets for printing (jpg + pdf) for your hybrid projects.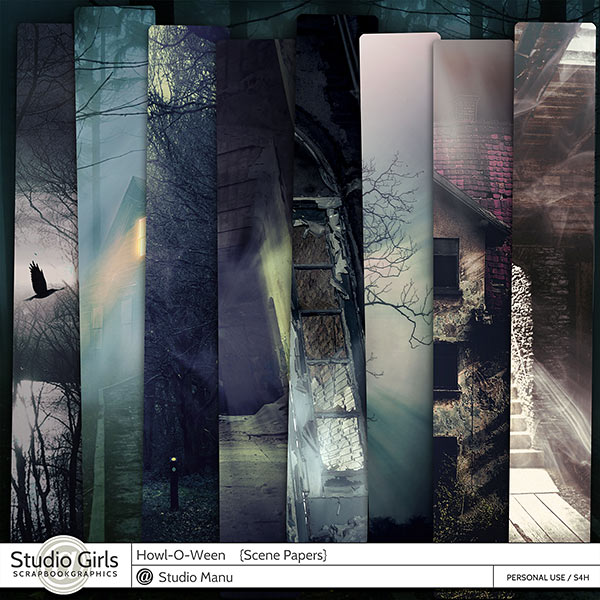 Also you can get this set of creepy Scene Background Papers.
Included are 8 individual .jpg files.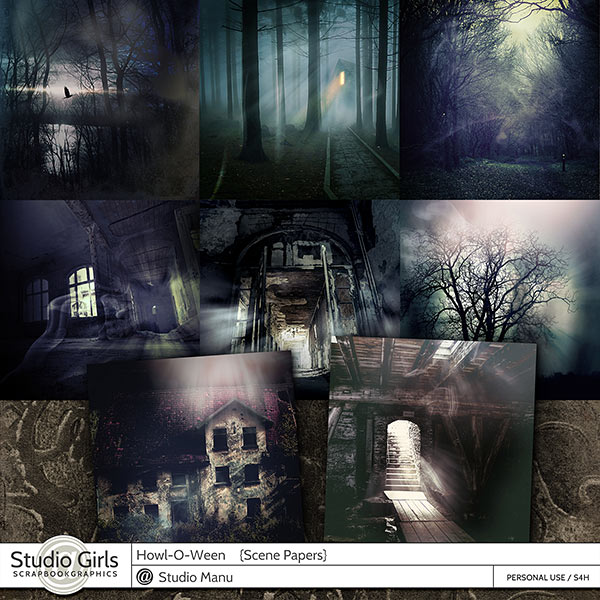 You can see everything from the Howl-O-Ween Collection here
If your cart exceeds the amount of $15 you'll get an additional 20% off on each product in your cart, look here in the sample cart.
There are 5 items included of each $3 – the discount is automatically subtracted: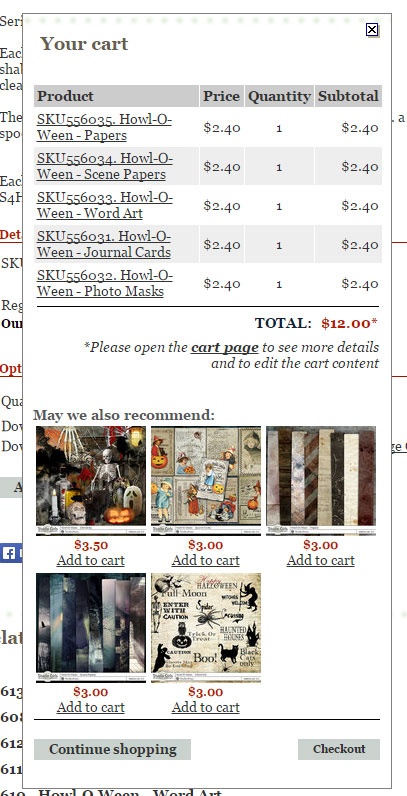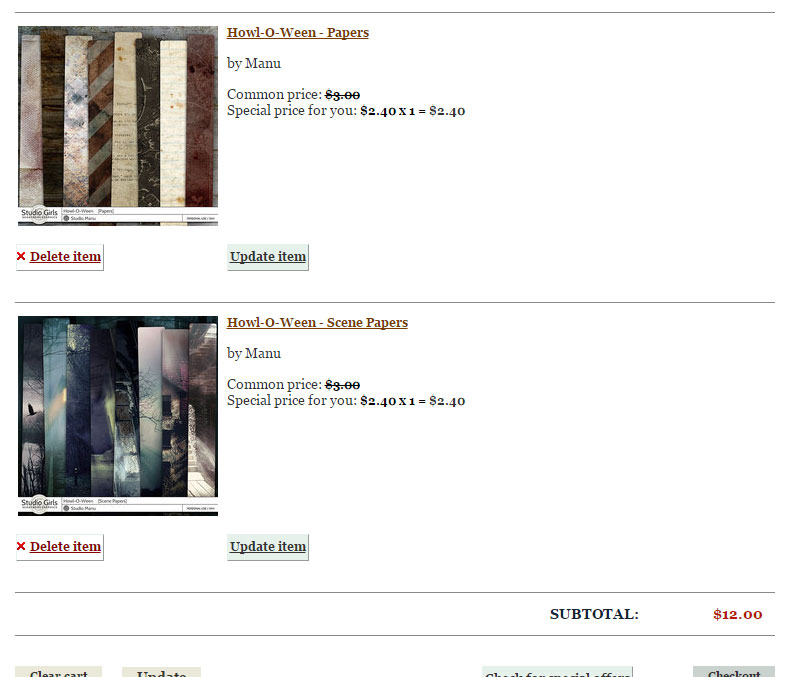 Inspiration
What can I say? I totally love what my amazing CT made with the Halloween Collection.
I'm sure you'll find awesome Inspiration (and me too):
By Tracey: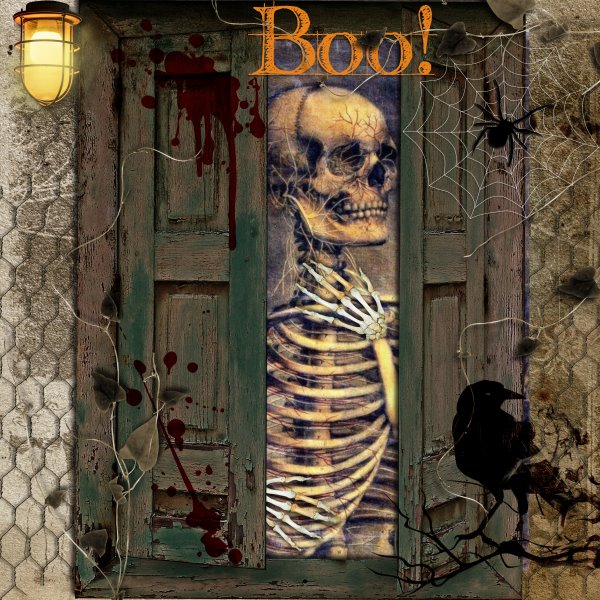 By Julie: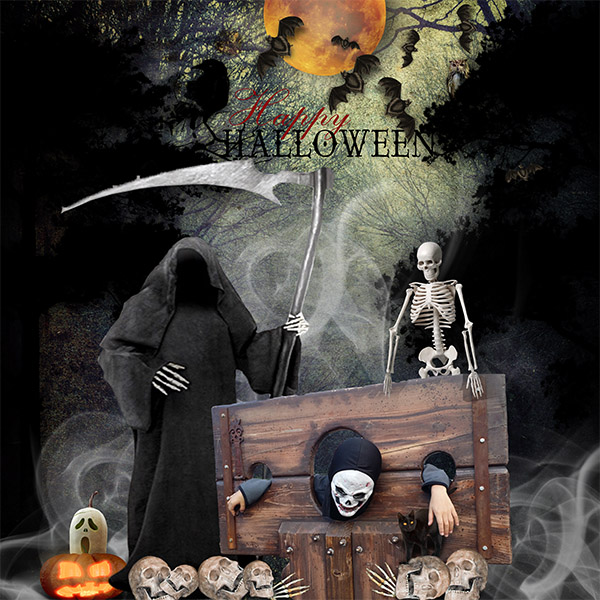 By Tracey: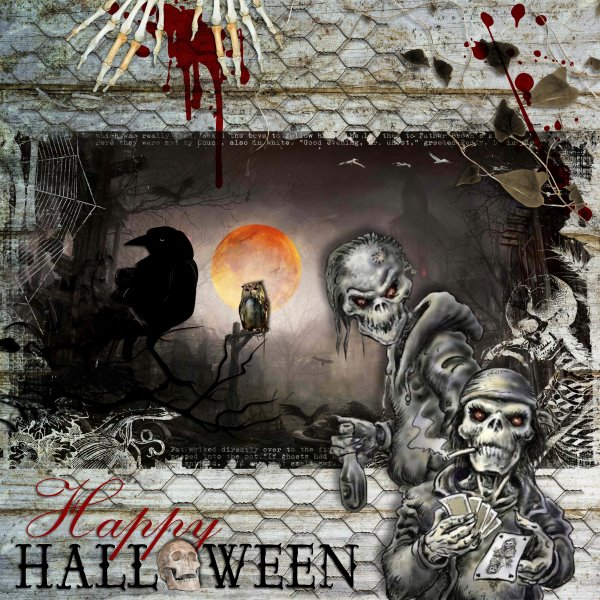 By Julie: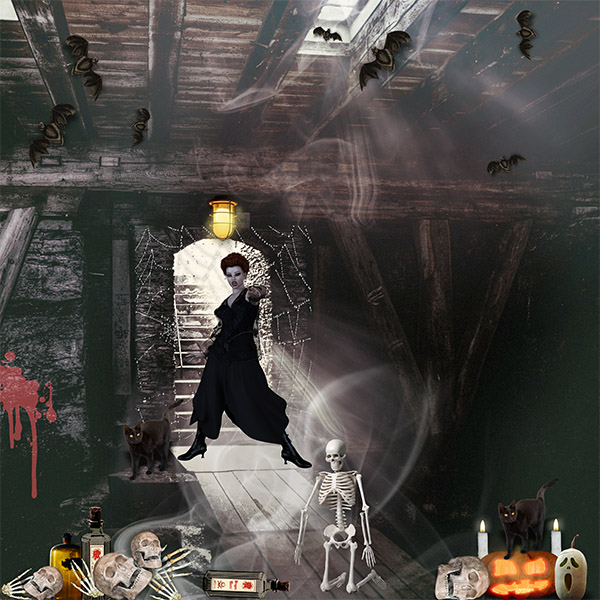 By Manu: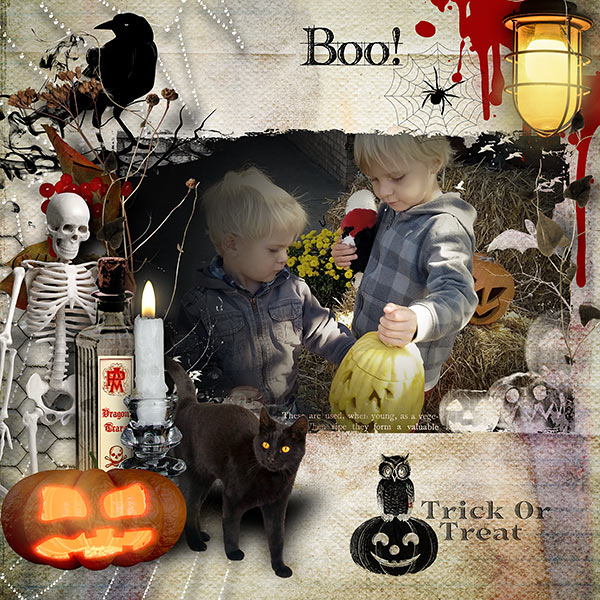 Newsletter Freebie
Here is what all Newsletter Subscribers will get right in their inboxes today.
A coordinating Word Art Freebie, a Stamp and a Photo Mask for Free.
Hope you like it 🙂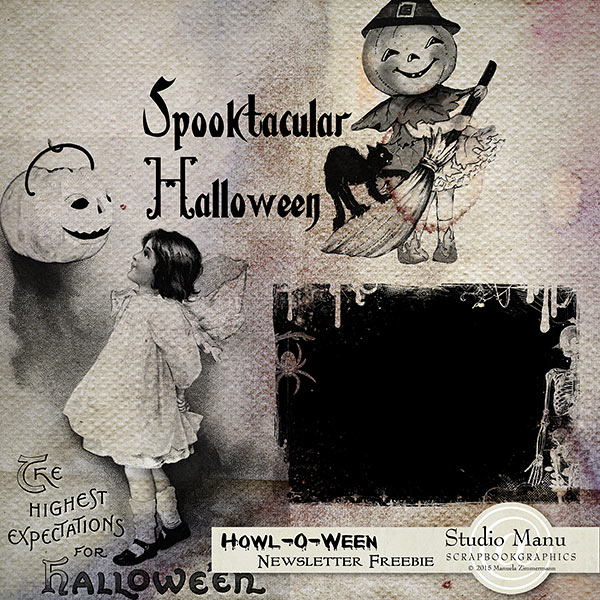 Blog Freebie
And I made another page with the Halloween Collection.
Look below: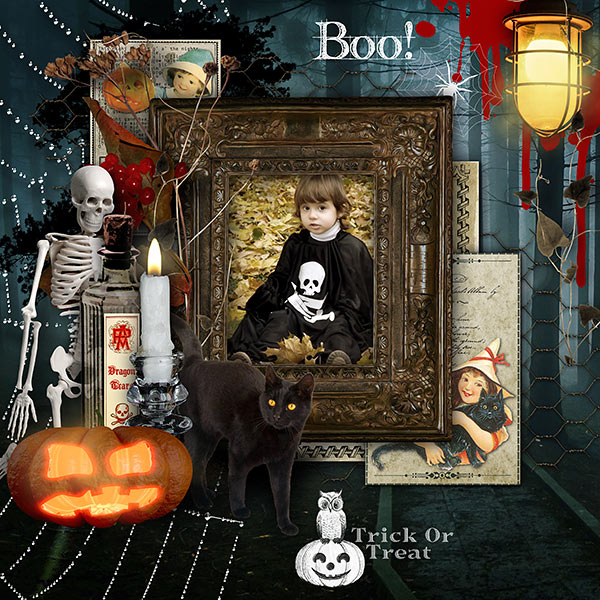 And you can grab a Free Quick Page of it right here – Enjoy!
Please click the preview or the link below to download: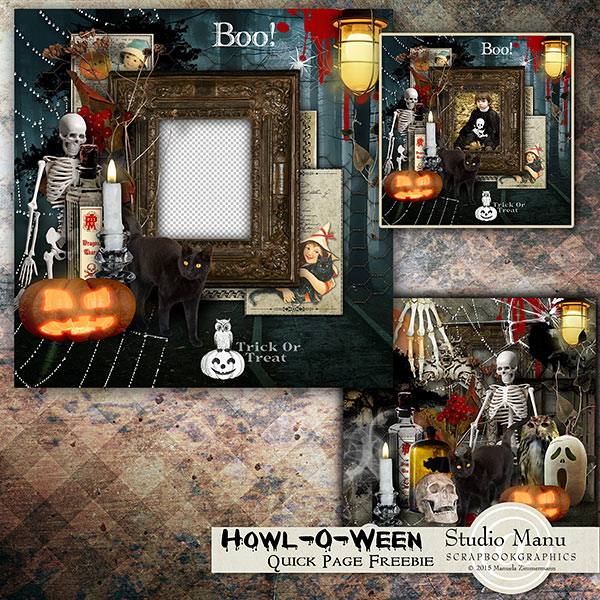 Lets carve out pumpkins on Halloween and enjoy the thrills of the frightful night. Have a happy Halloween!