This week I continued a bit working on and playing with the Ocean Bliss Collection.
As I played around myself with it I realized that I needed more splashes and waves and water.
So I made another Set of Wave Overlays, really love them and believe me, it was so hard to decide which wave/s to use on my pages, because they all look good …
20% off intro sale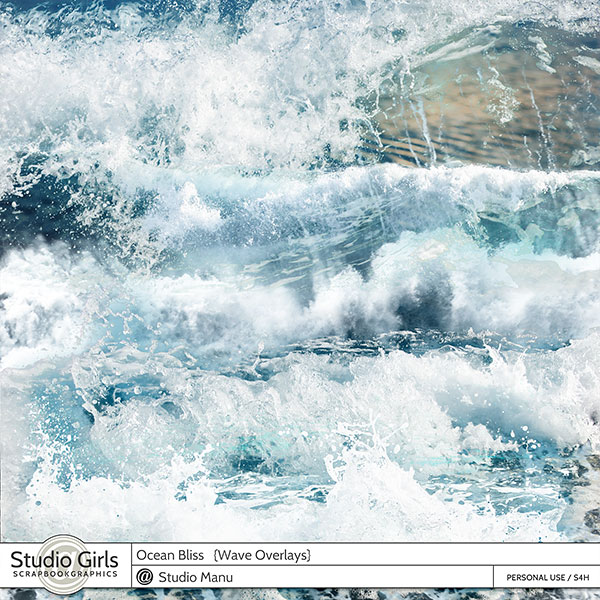 Included are 5 Wave Overlays / Waves. One of those comes as complete Page Overlay. This one is 12″ x 12″ (3600 x 3600 px)
Each Wave comes in a shadowed version as well as normal non shadowed version.
And saved separately in .png file format.
50% off intro sale
And while I scrapped with the waves and the other stuff of the Ocean Bliss Collection I also made 2 Quick Pages: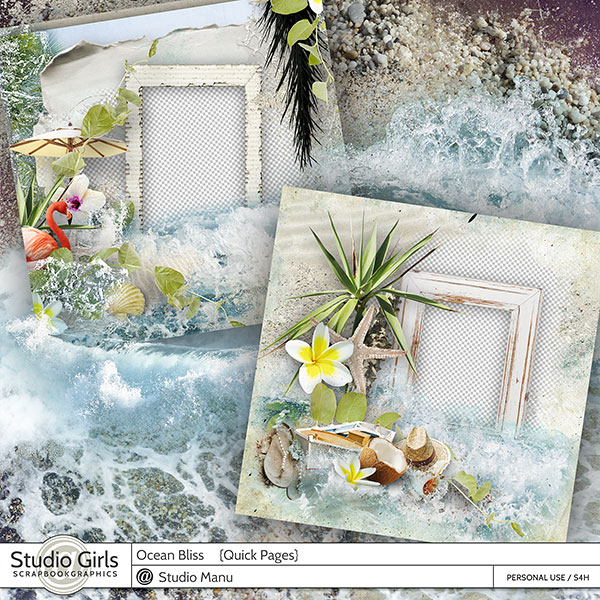 Sample Layouts: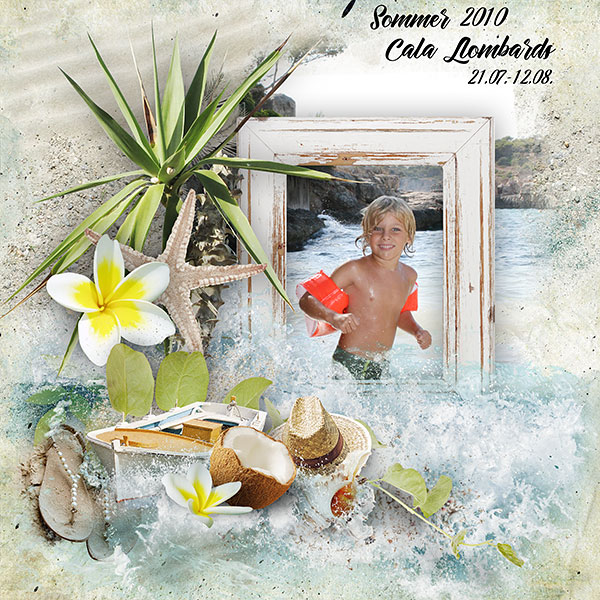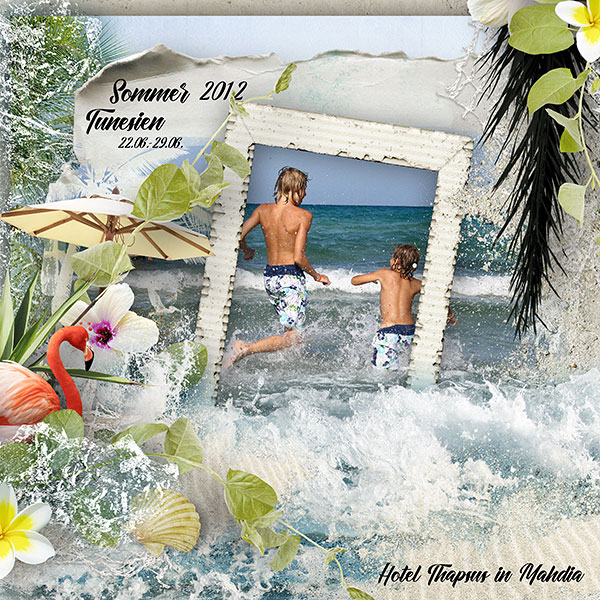 Here is another Quick Page I created for you from my layout I designed the last week.
You can download right away.
Pleease click the preview or the link below: