With a little tear in my eyes I decided that I have to make a bot more room in my store to keep it clear and have space for new designs.
But that's your luck.
There is another very Huge Retiring Collection: No. 2 – New Retiring Bundle 2015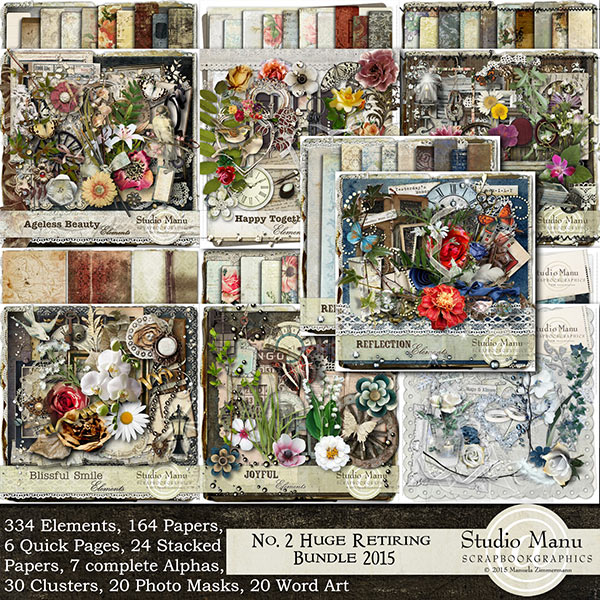 only for a limited time available before all the products will leave the store for good!
Total worth of the complete Bundle is  $153.78 – now just $15.99
you save 90%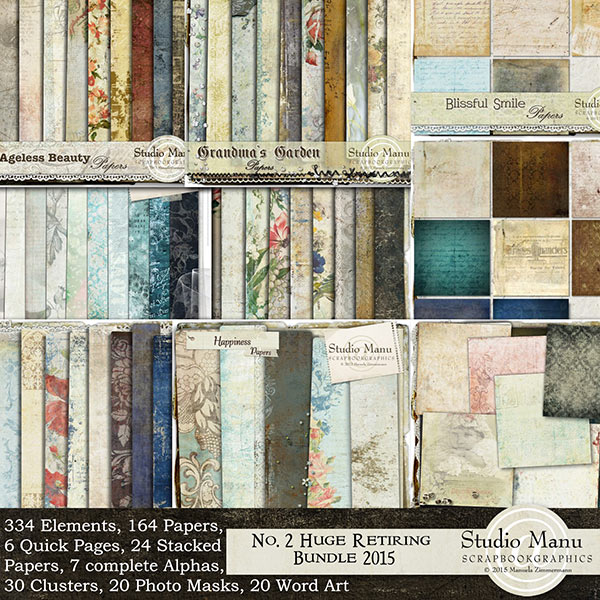 Total included 164 Papers – by far not all shown on the preview above!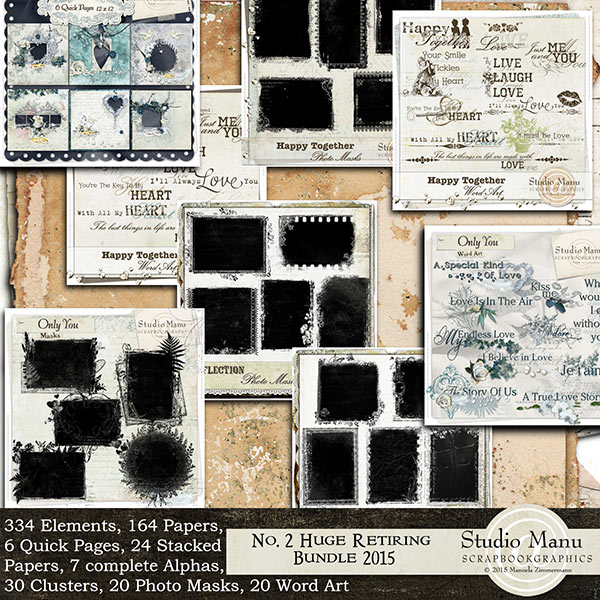 6 Quick Pages
20 Word Art
20 Photo Masks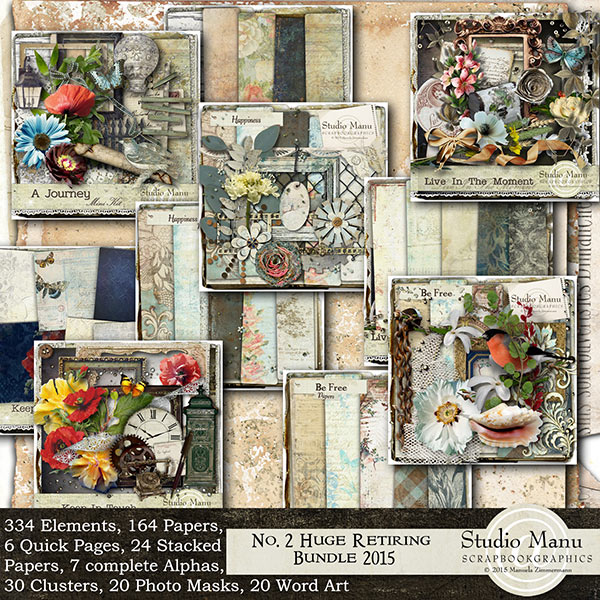 5 smaller Page Kits (these alone have 38 Papers + 77 elements)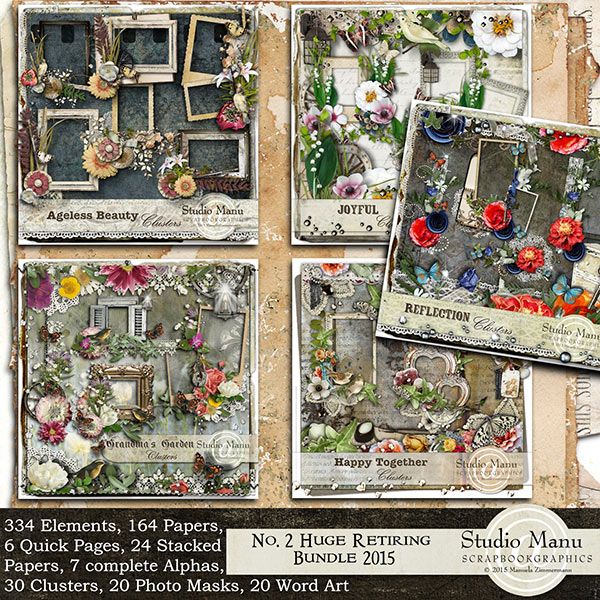 30 Clusters (actually some come with as well as without frames so there are also more than 30 psc. included)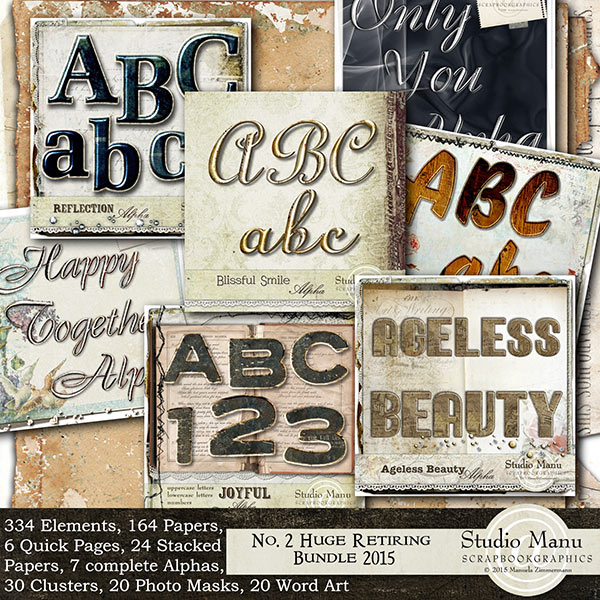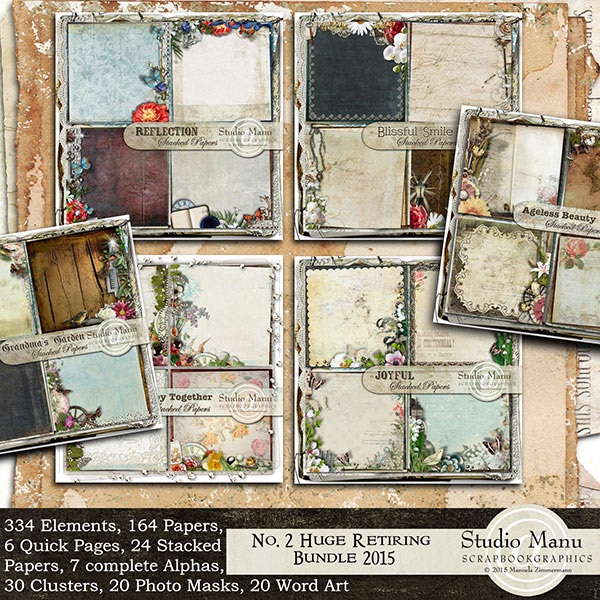 24 Stacked Papers (each comes in psd + jpg format, you can endless combine them with each other using the psd files)
I encourage you to take advantage of this offer because each of the products will leave the store permanently when the sale is over.
No. 2 – New Retiring Bundle 2015 – 90% off
Newsletter Freebie
I have an awesome Freebie coming to all Newsletter Subscribers.
I created a Stacked Paper with the latest collection Beautiful Past. This Stacked Paper comes in .tiff, .psd, as well as .jpg format –
you can choose which format you would like to download.
And a coordinating Frame Cluster so you can play around on the stacked paper with the cluster: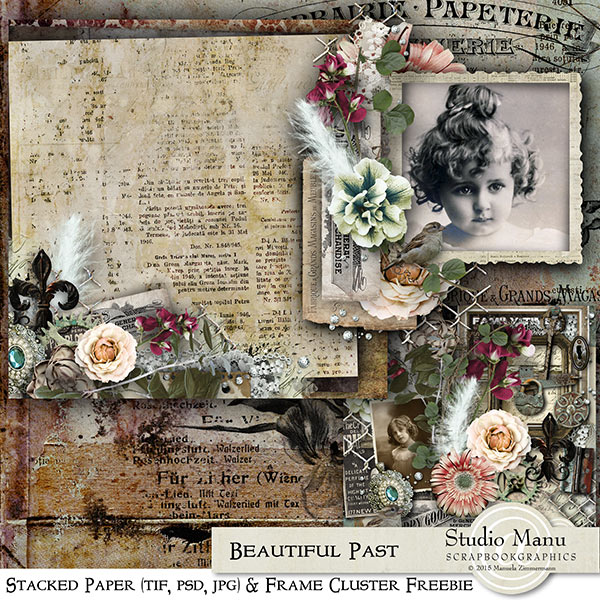 Here is what I made with both Freebies – just added a word art and overlay from the kit: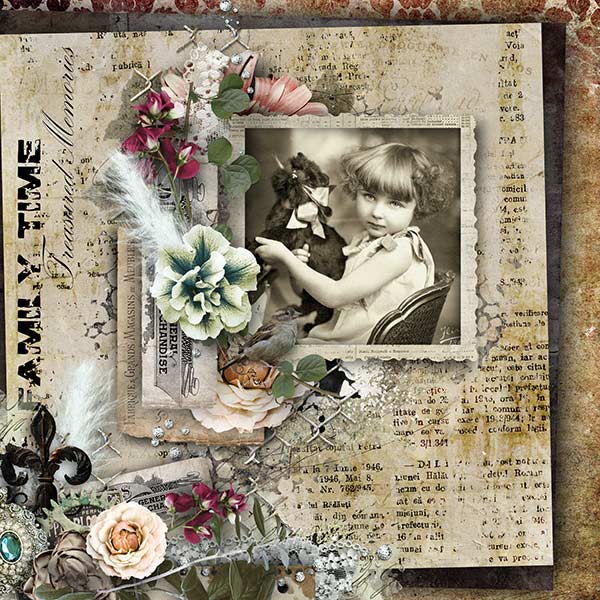 Blog Freebie
And here is another Quick Page Freebie created with Beautiful past – hope you like it!
Please click the preview or the link below to start download: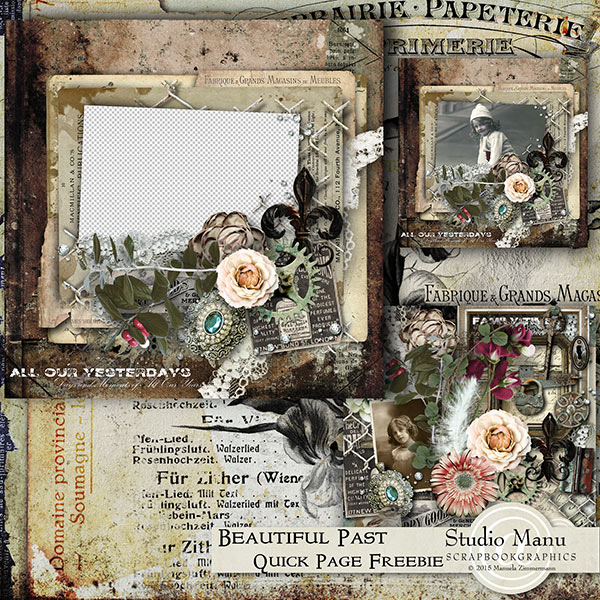 Thank you so very much for reading and your support!