If you think it would be time for an Autumn Kit … you are right.
But I must admit I'm not in Autumn mood yet … but I promise an Autumn Kit will come 🙂
Now I'm just extending a bit the Summer with my new collection.
It's not really a Summer collection but everything water related, ship, boat, ocean … just nautical.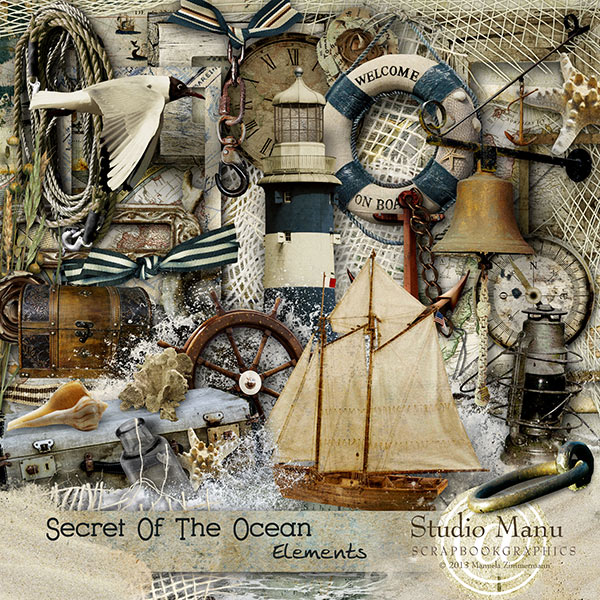 The name of the new collection is *Secret Of The Ocean* and I'm really happy with the result and
I hope you like it too.
I'm very impressed by all the beautiful Creative Team Pages I got …. just WOW!
Okay … here it goes:
The Papers
Total of 20 papers included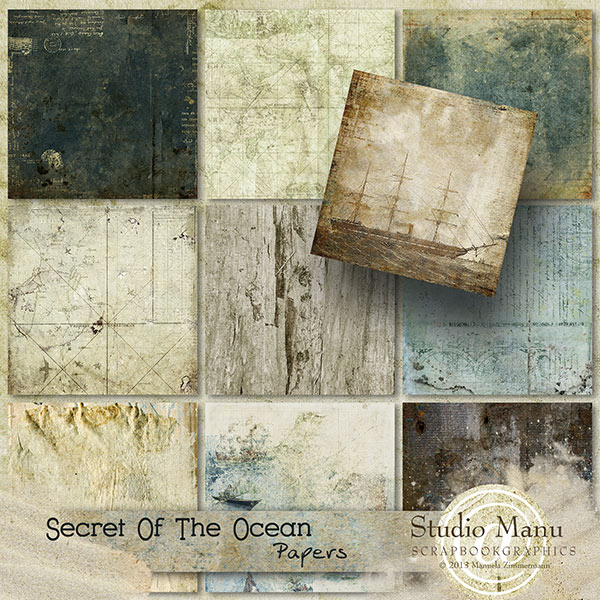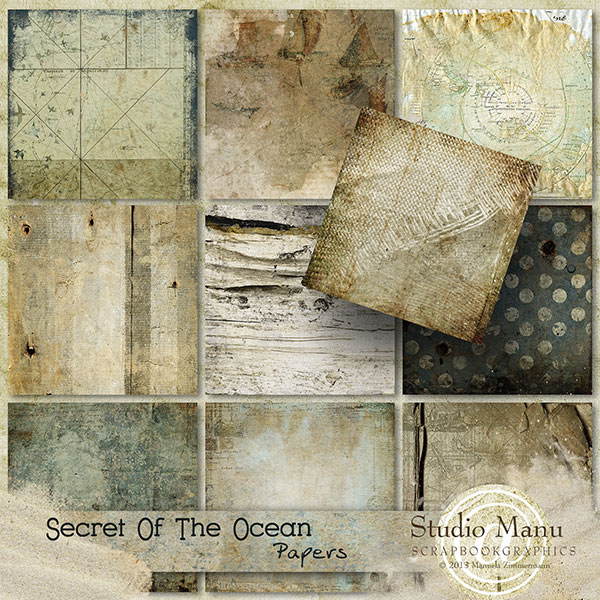 Secret Of The Ocean – Clusters
6 Clusters come without frame and 6 Clusters come with already frame added.
So for your own creativity and needs you can choose your own frames or use the finished Frame Clusters.
Photos used on previews are not included in download!
Photography Credits: roakley1, Amanda McConnell, David Mark, Andi Graf, Ryosuke Doi, Lisa Runnels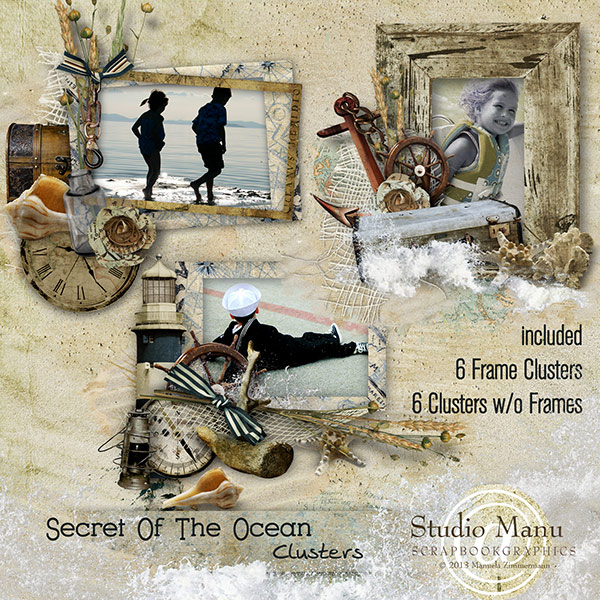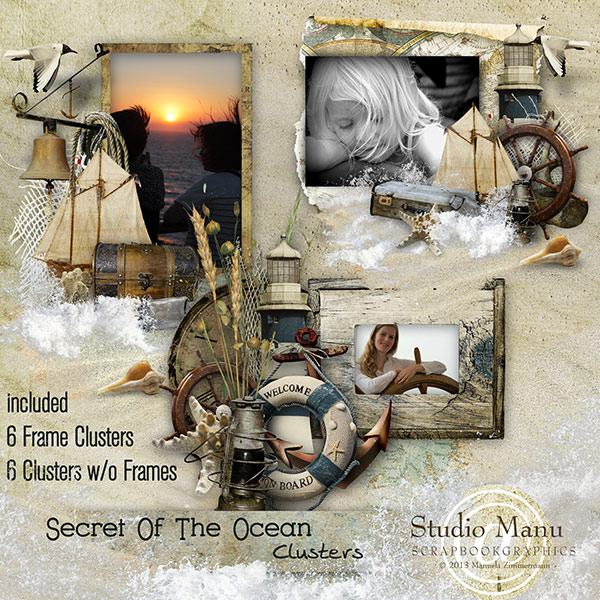 Preview just the Clusters (w/o Frames)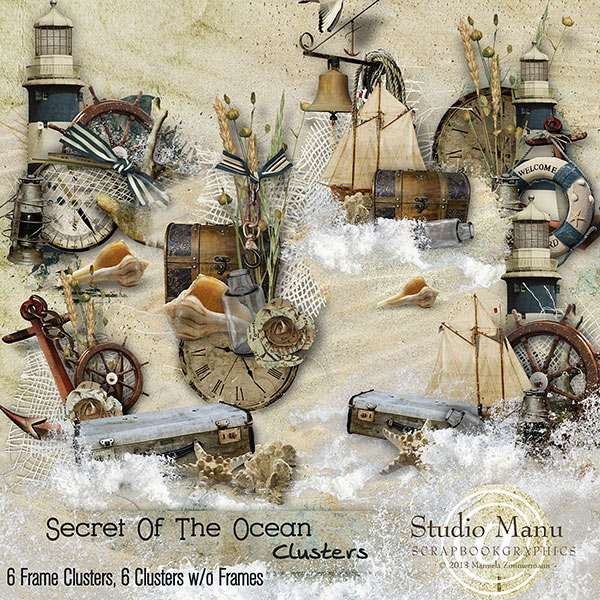 Sample Layout Clusters: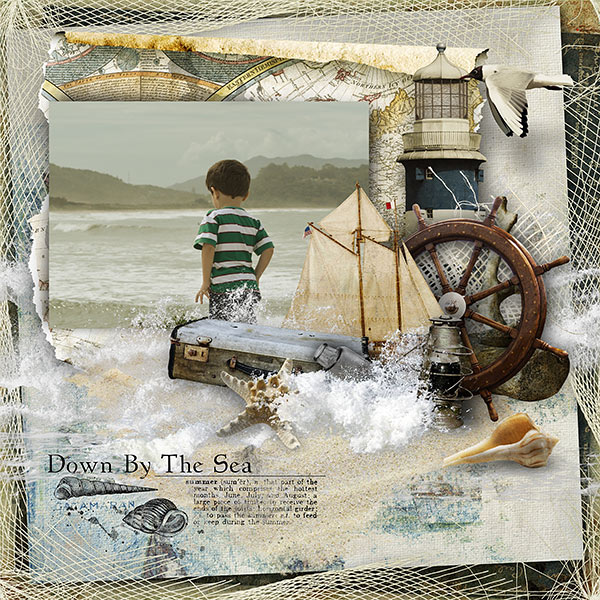 Secret Of The Ocean – Word Art
Included are 8 word art.
All are saved separately in .png file format, created at 300 dpi for high printable quality.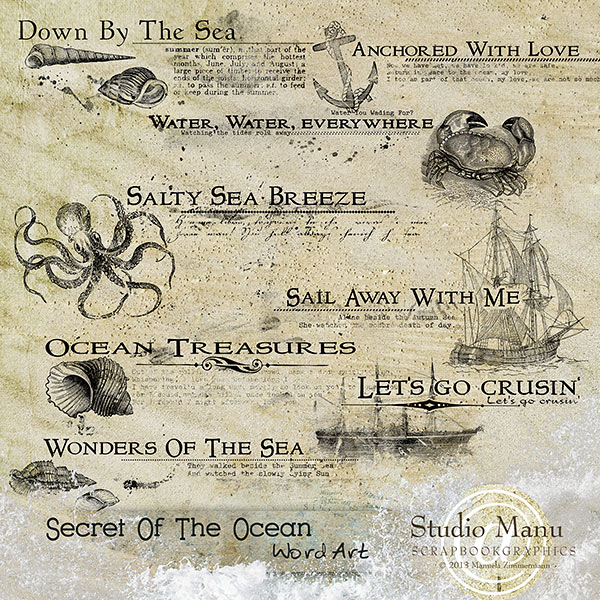 Sample Layout by Jeannette using the Word Art: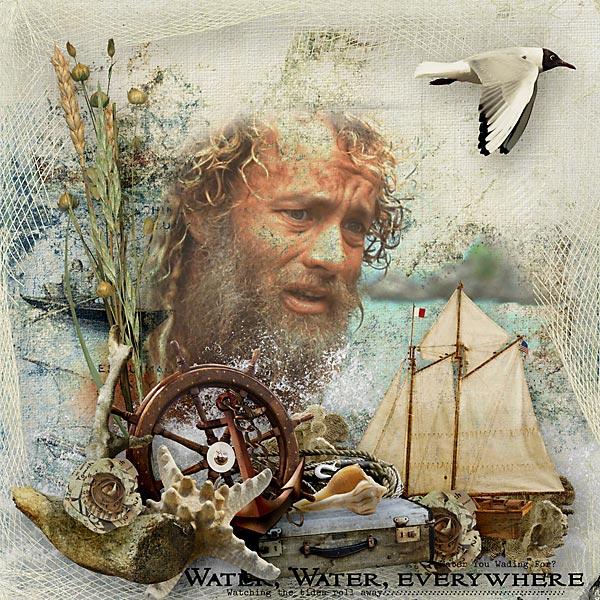 Secret Of The Ocean – Stacked Papers
4 pieces – Included are .jpg files and .psd files.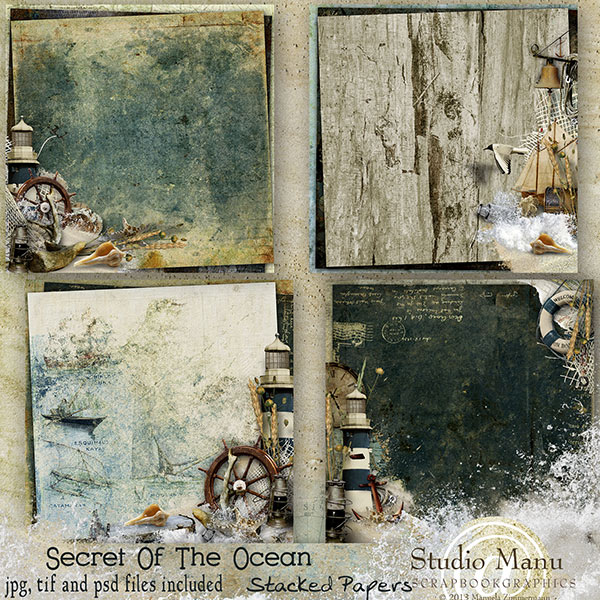 Sample Layout Stacked Papers: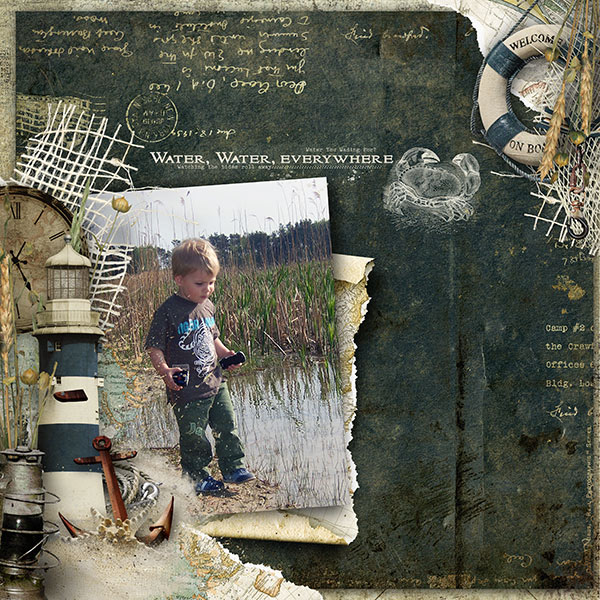 everything included what is named above at a HUGE discount- save 51%
for a short time only!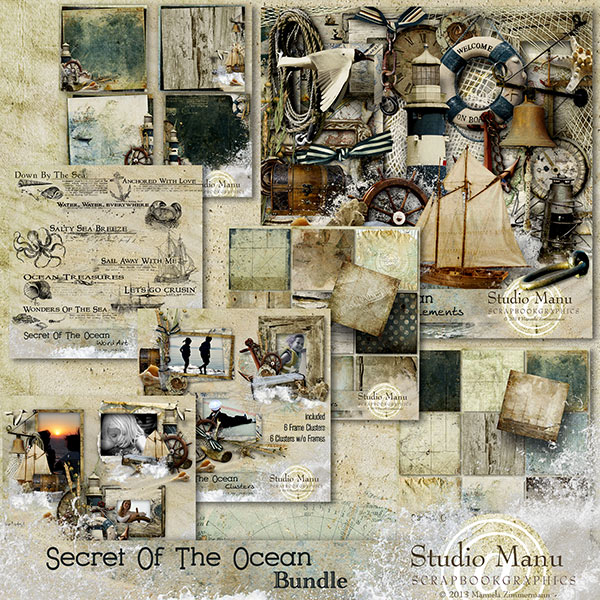 I can tell my CT girlies did an amazing job! Wow I love all the pages so much!
Just look:

Click here to see the entire collection
Here is what will come later today to all Studio Manu Newsletter Subscribers – a coordinating
Mini Kit Add-On.
I hope you like it 🙂
—> Studio Manu Newsletter Sign Up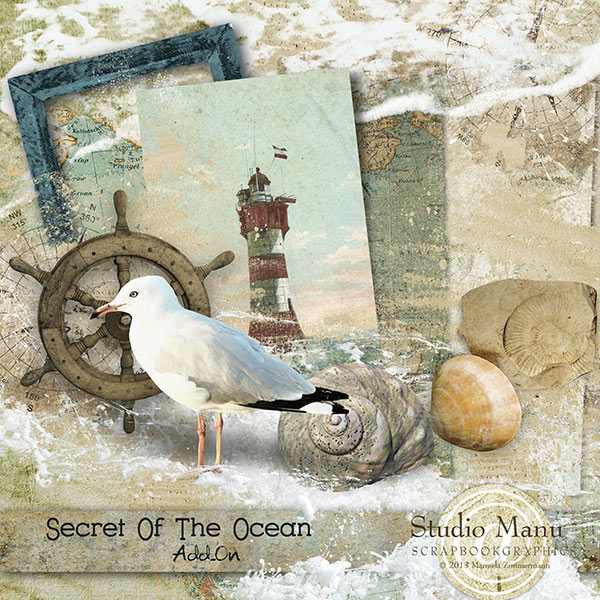 Today's Blog Freebie is this outstanding Quick Page by Yuki!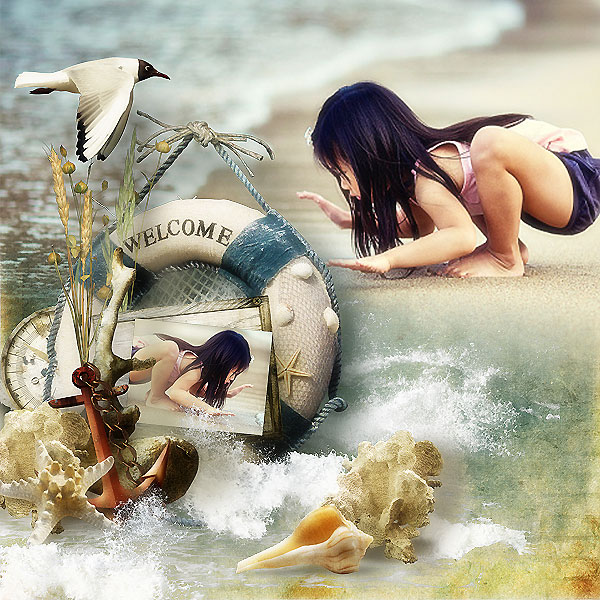 She included 2 versions of the Quick Page. One version comes in .tif format, so you place your photo between the layers like she did in her layout.
I laready tried it and it's amazing!
Other version is usual .png format for those of you who can't open .tif files.
Thank you so much, Yuki for the amazing Quick Page!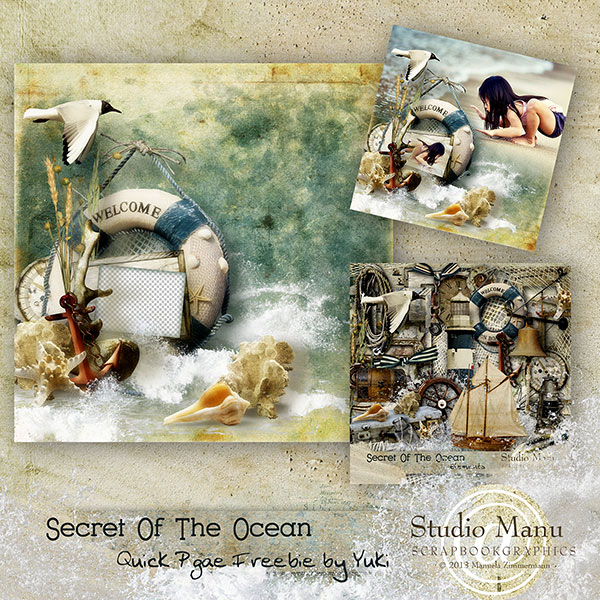 >>>> D O W N L O A D – TIFF <<<<
>>>> D O W N L O A D – PNG <<<<
Thank you so much for your visit 🙂 Enjoy your weekend!