I was busy this week after a bit or a bit more Spring cleaning in the house. Now the garden is waiting. I always enjoy and can't wait to start with that part.
This week I have a new collection for you.
Smiling always with a never fading serenity of countenance, and flourishing in an immortal youth. Isaac Barrow
It's called Serenity and I just love the colors in this collection and that antique typewriter. It reminds me as I typed as little girl on such an old typewriter in my Grandparent's house. I so much loved it.
Here is the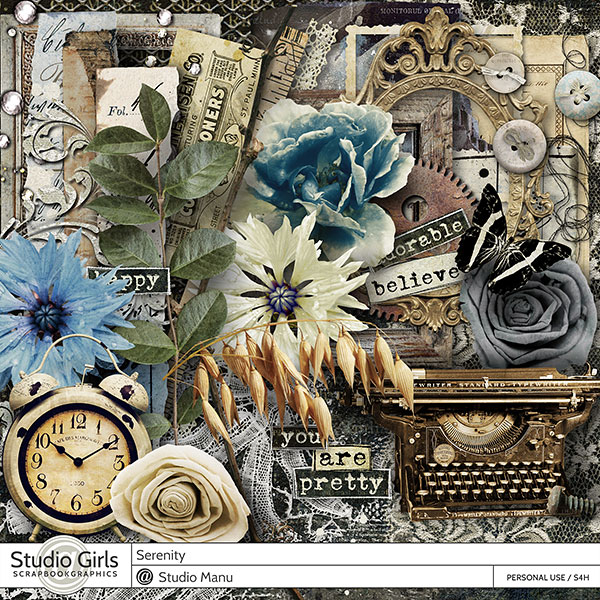 You'll find inside buttons,  cardboards, branch and greenery, chicken wire, flourish, frames, flowers, laces, an antique clock, typewriter, old papers, gear, word strips and a lot more to make beautiful scrapbooking layouts.
Serenity – Papers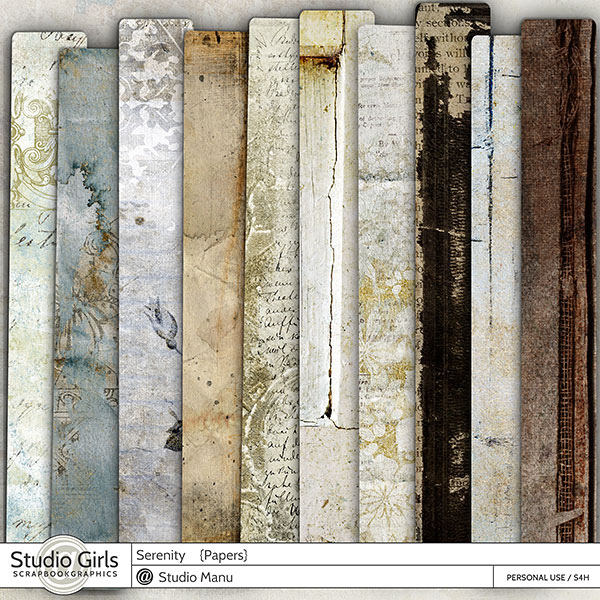 In the page kit also included 10 beautiful coordinating papers + 10 extra papers.
Here you can see them all on the previews: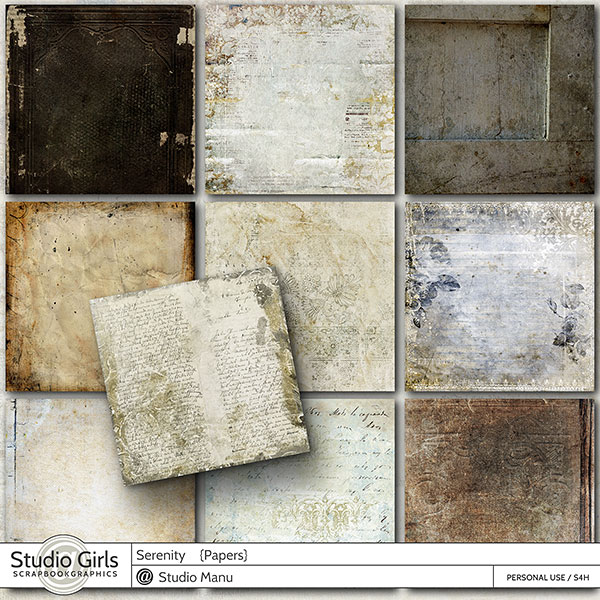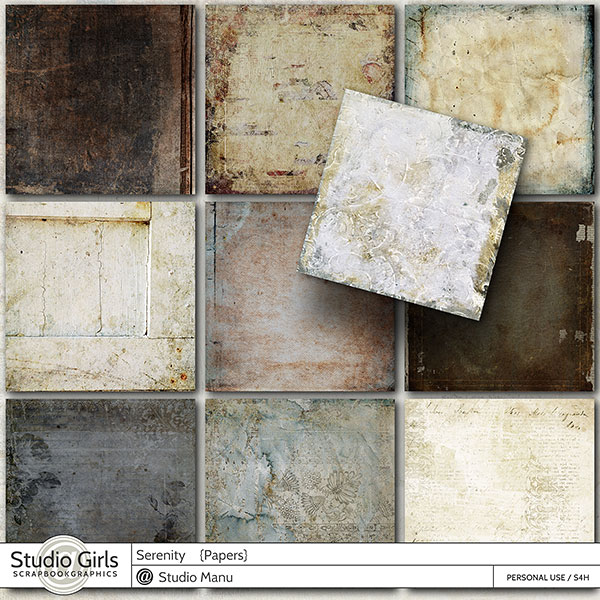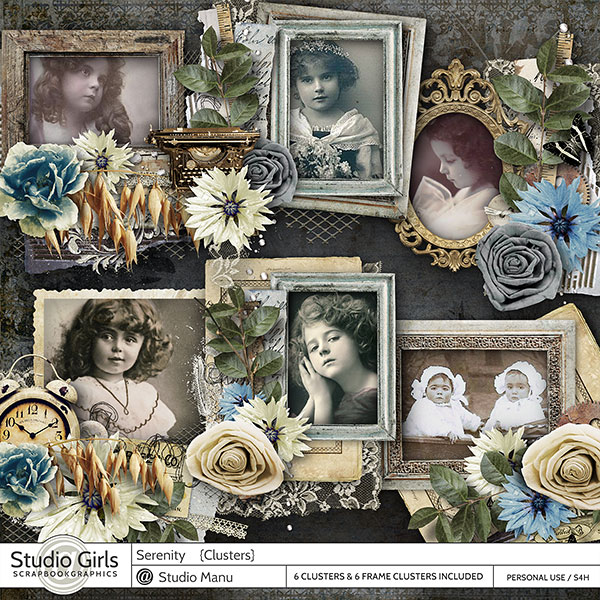 Also I created a set of Clusters. You'll get with this package 6 Frame Clusters and 6 Clusters (without the frames added).
Here is preview of the Clusters without the Frames: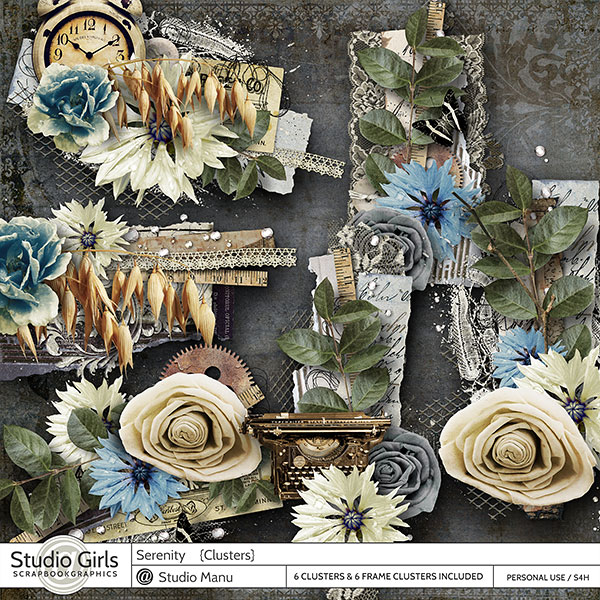 Sample Layout created with the Page Kit + Clusters: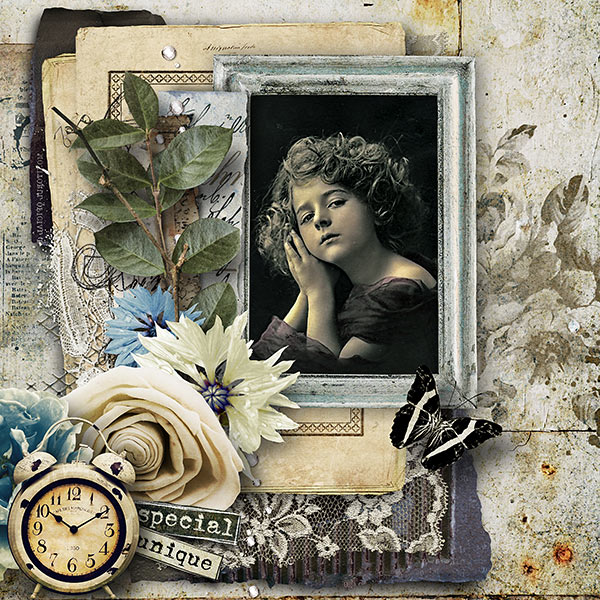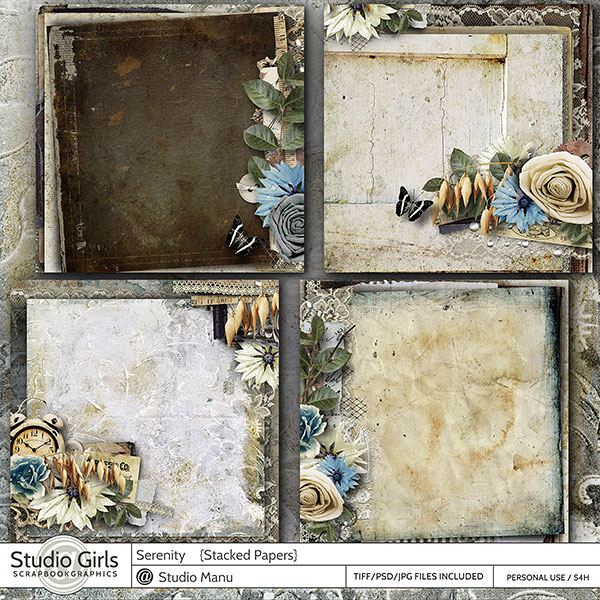 This set of Stacked Paper also coordinates with the Serenity Collection.
Included are 4 Stacked Papers and these will come in jpg format as well as tiff and psd format. So you can easily change the backgrounds or element layers with each other and get endless unique Scrapbook Pages.
Sample Layout: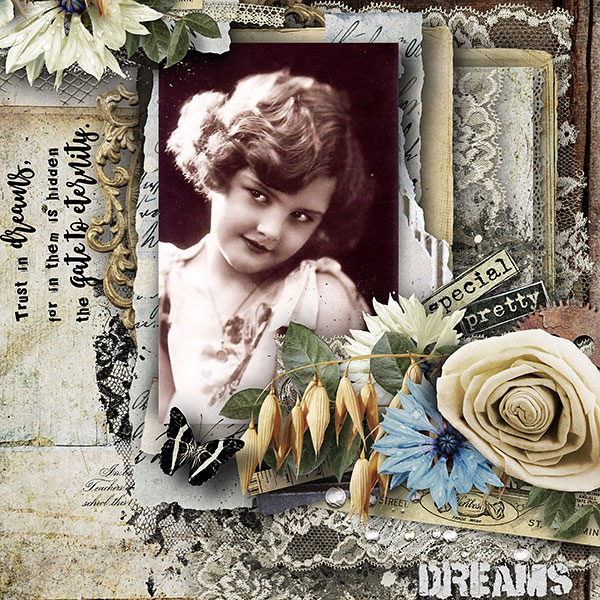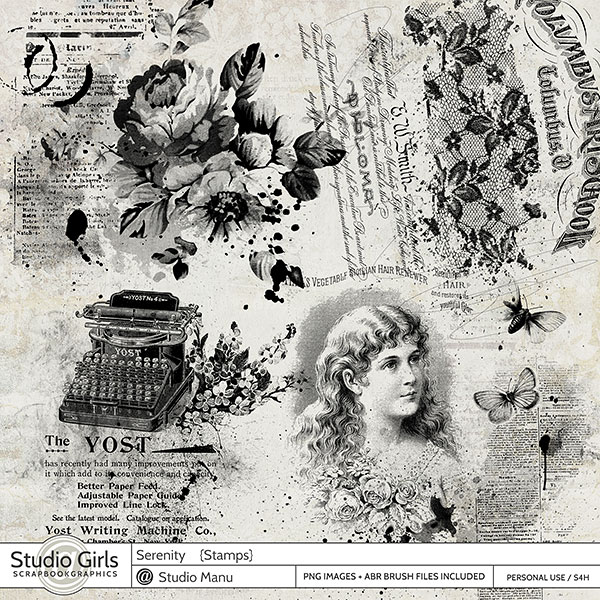 And here is a pack of Stamps. Included are 4 pieces and they come in transparent png image format as well as brushes (abr format) for Photoshop CC nad also former versions up to PSCS5 (max. 2500px).
Sample Layout created by Monique: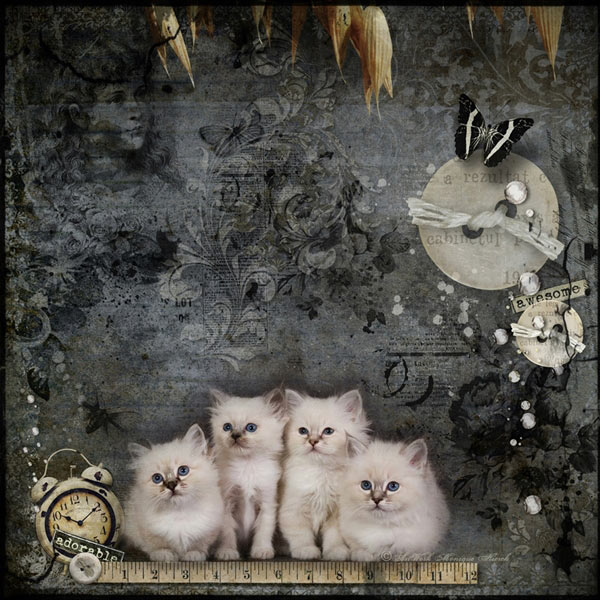 There is also a bundled together full collection available.
This Full Bundle is 51% off for a limited time only and included is everything mentioned above: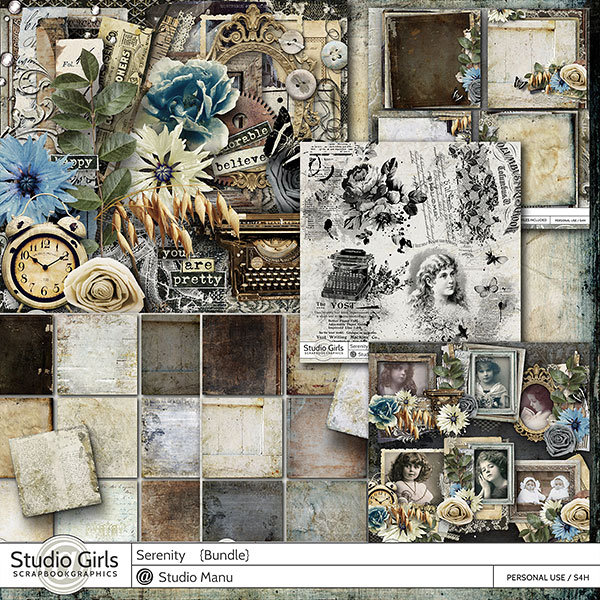 Click hear to check out the complete collection: Serenity
My Creative Team Girls were so busy and did such a fabulous job on their pages, I'm impressed:
Here is today's Newsletter Freebie. At least it should be arrive directly in your inbox pretty soon and i hope you like it: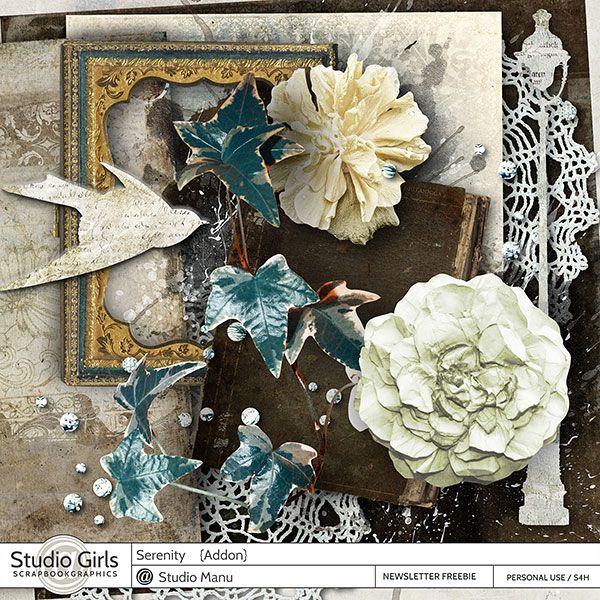 And you just must see this beautiful layout created by Jacqueline.
Always, always love her Cluster Work. So creative and unique. And her photos.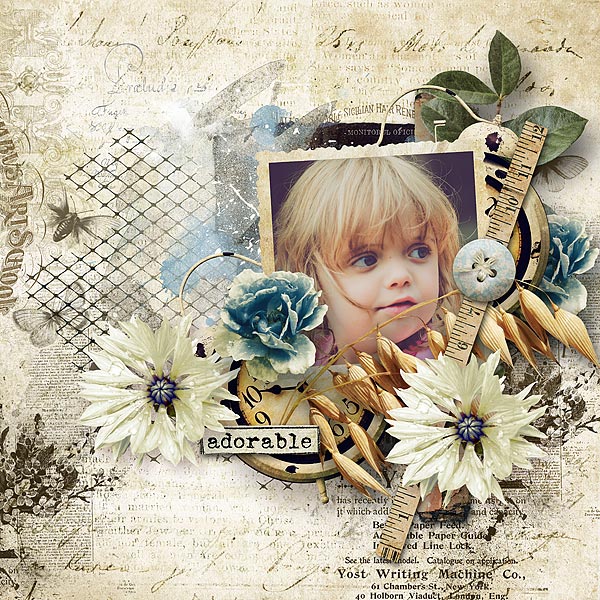 As always she made a beautiful Quick Page for you to download here right away!
Thank you so very much Jacqueline!
Please click the preview or the link below to start the download: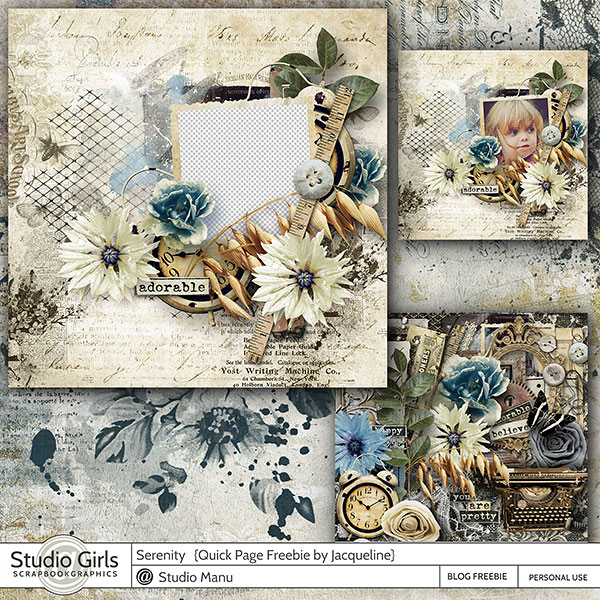 Thank you very much for visiting me and reading till here.