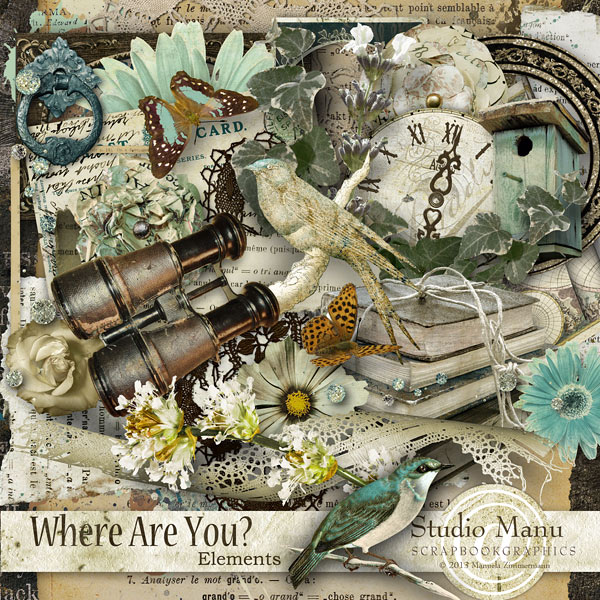 Happy Weekend! I'm back and so excited to show you some fabulous new digital scrapbooking goodies I created
and Freebies are waiting for you too – of course 🙂
It has taken some time but now I have a new collection and already played with it a lot and had so much fun designing a few layouts and I know my CT girls loved creating some fantastic pages with the new stuff
too.
The collection is called: Where Are You?
Whether you are looking for a friend you are missing, someone special you wonder what he is doing today, a friend or your best friend from your childhood, your very first love ….
oh my …  I could go on and on and it is so very versatile you can create every day pages as well as vintage projects or use it for somany other themes. Just look at the pages we created and you'll see it is usable for so many different occasions.
On Intro Sale for a limited time only!
Where Are You? – Page Kit – 15% off
Where Are You? – Clusters – 17% off
Where Are You? – Stamps – 12% off
Where Are You? – Stacked Papers – 11% off
Where Are You? – Bundle – 51% off
****************
Included are 10 beautiful textured papers created at 300 dpi.
Size is 12×12
(3600×3600 px).
Also included 11 extra papers in modified versions of the
originals – total 21 papers included.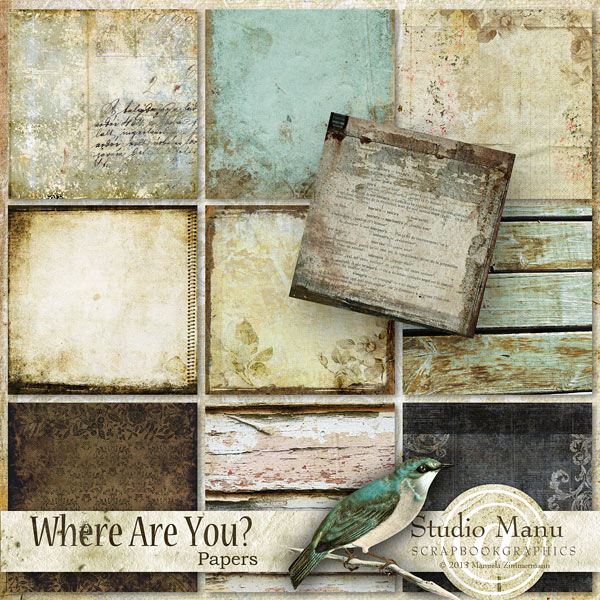 Where Are You? – Stacked Papers
Included in this pack are .jpg files as well as .psd files
and .tif files
As for the PSD & TIF Files the elements are
clustered together (One Layer) and the backgrounds (One Layer), so you can easily put your photo(s) and frame(s) between the elements and backgrounds.
You are also able to change and mix and match the backgrounds and/or elements with each other.
If your software doesn't support pad or tif files there are also the jpg files included in the download.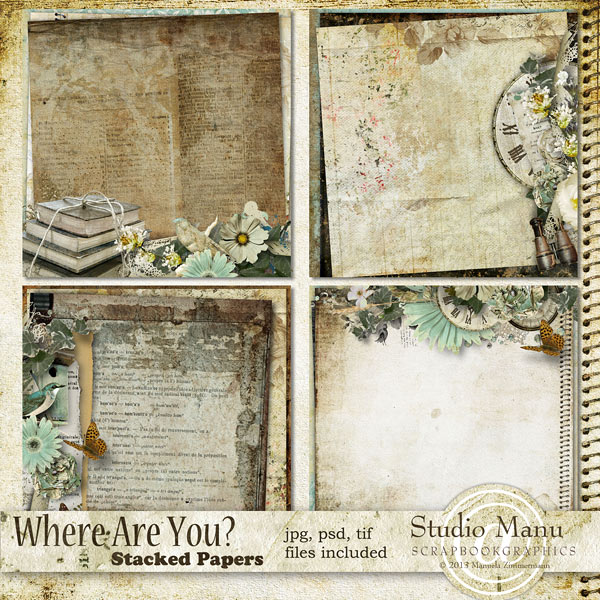 Here is a sample page using the Stacked Papers: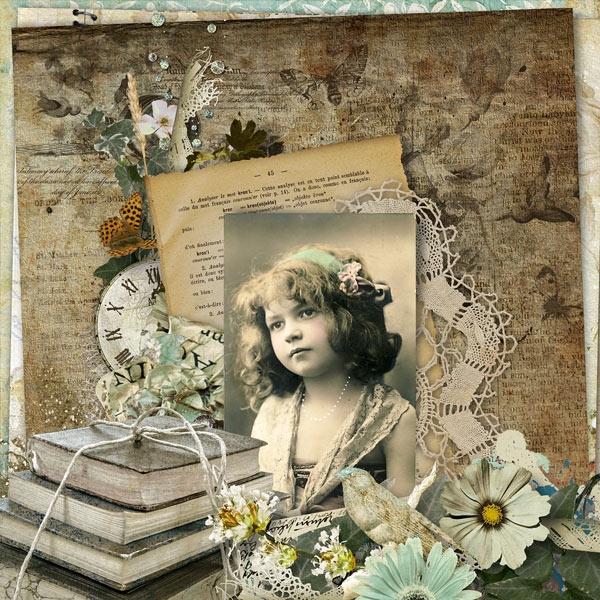 A set of 6 Clustered Elements / Frame Clusters. Shadows already added.
6 Clusters without frame and

6 Clusters come with already frame added.
Preview of Frame Clusters: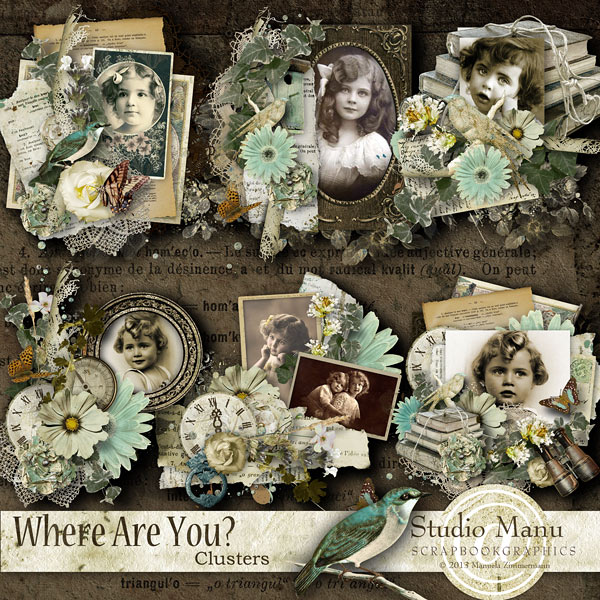 (Photos you can see on the preview are not included in the download, they are for preview purposes only)
And preview of Clusters w/o Frames: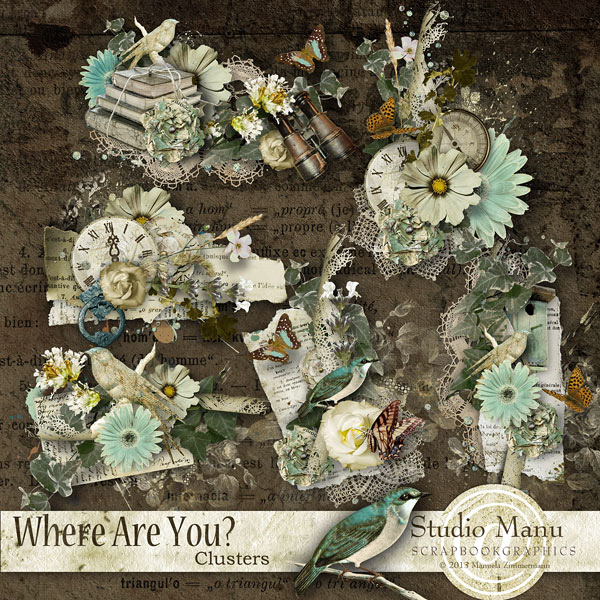 Sample Page using the Clusters: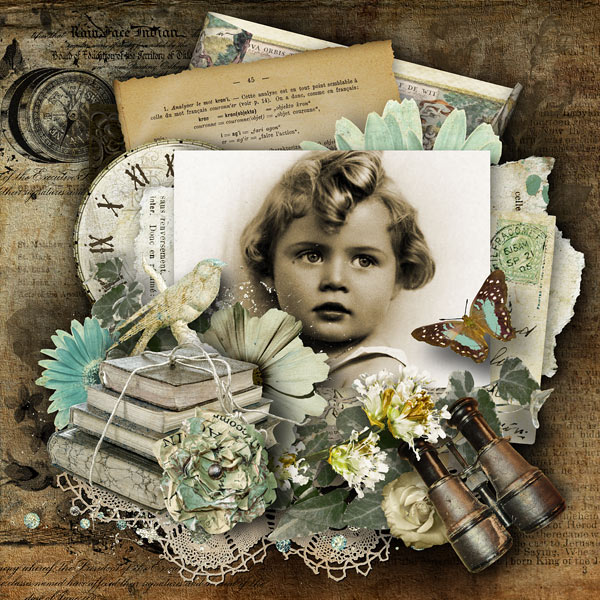 A set of 4 Stamps & Brushes
Put them directly on your background papers and add photos, accents and other elements or use them as accents itself. PNG & ABR included Included separately saved .png files – created at 300dpi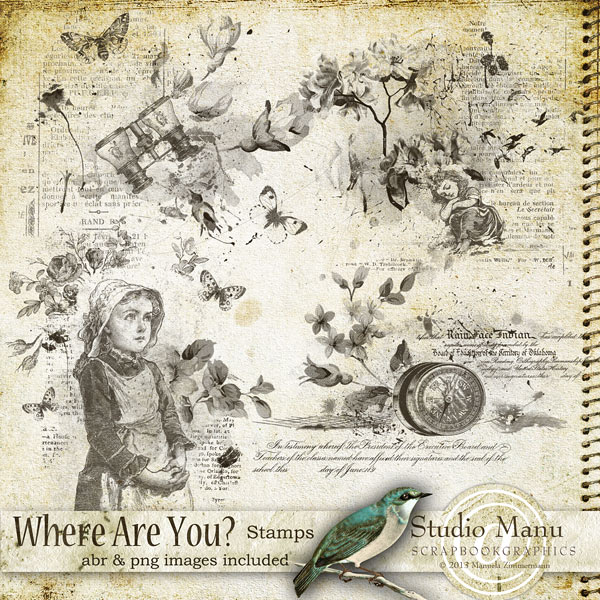 Sample Layout using the Stamps: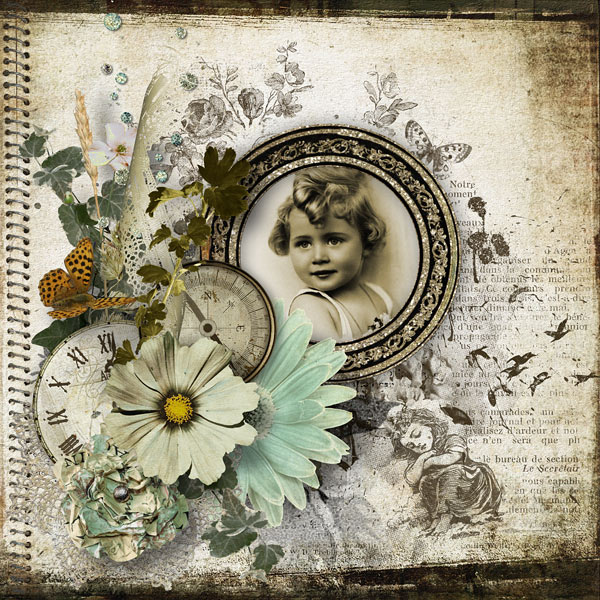 Included everything named above at a HUGE discount: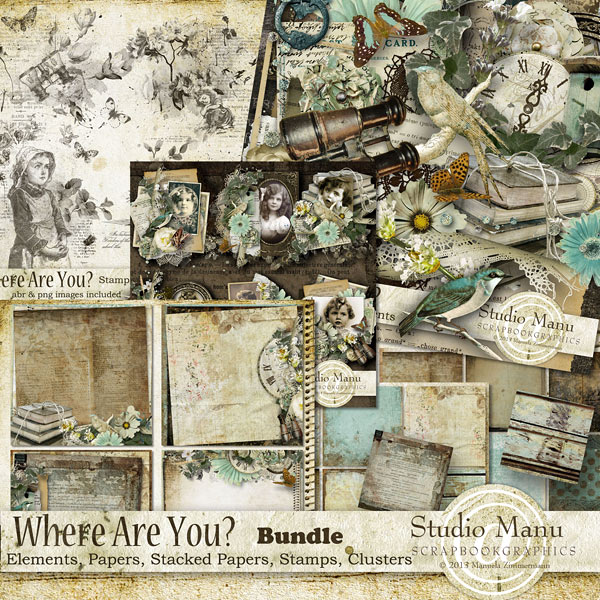 The Bundle is 51% off on intro sale for a short time only!
Check out the entire Where Are You? Collection here!
Inspiration
I have to show you what amazing pages my CT created with this collection:
By Janet
(She usually doesn't make multi photo pages often – same as me, but she had to make one and after that she said: I am surprised as to how fast this one came together as I am not a  multi- photo scrapper.)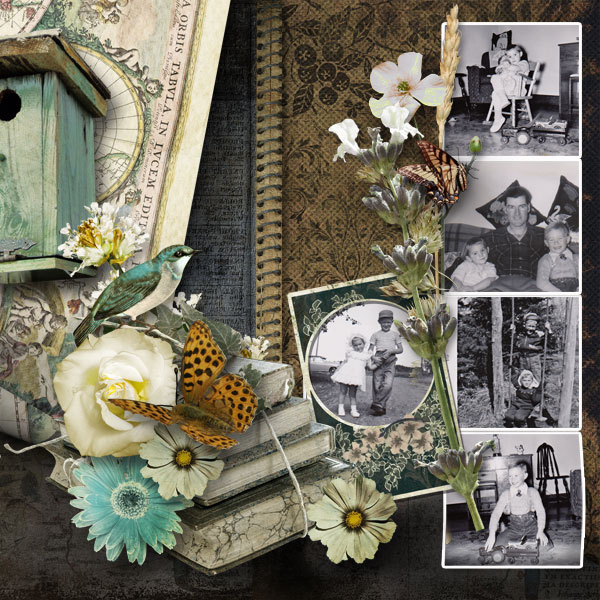 By Irene: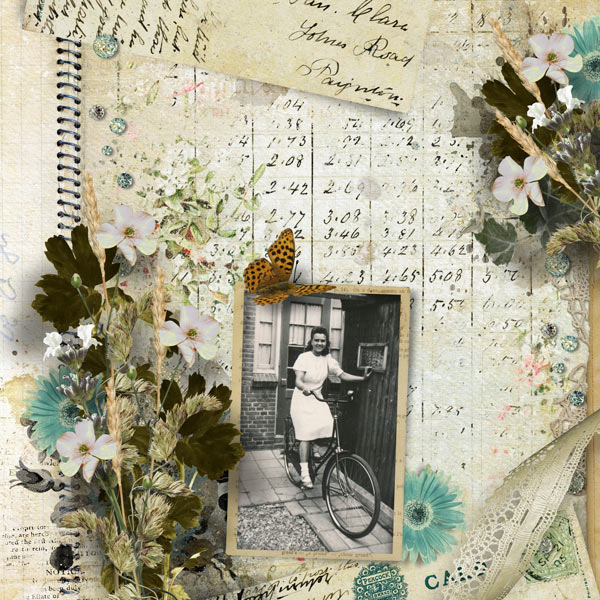 By Cath:
This is so very interesting: Look at the lavender in the very middle of the page and the lady. She is wearing the lavender as her dress –
wow … so much creativity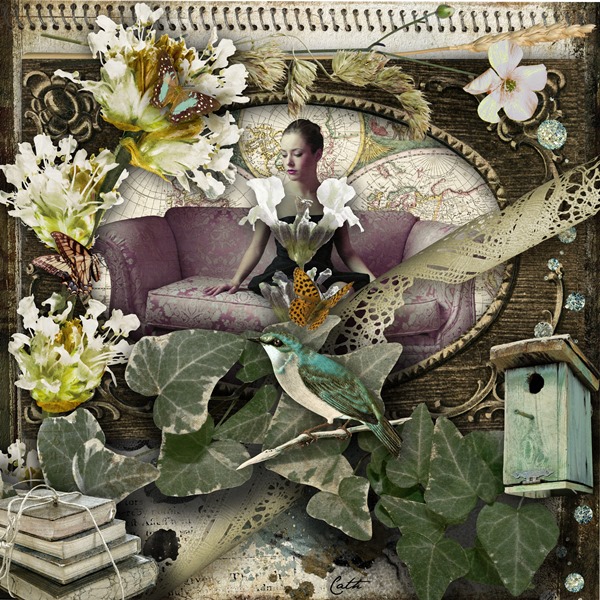 Another one by Janet:
And another one by Cath: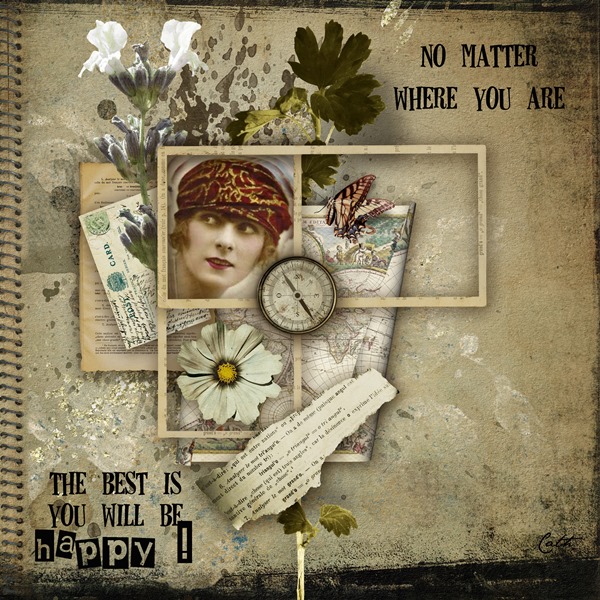 I'm impressed by all those stunning layouts!
Freebie for Newsletter Subscribers:
Here is what all Studio Manu Newsletter Subscribers will get for free, a little coordinating Mini Kit: Where Are You? Addon
It will come later this day directly to your inbox – stay tuned 🙂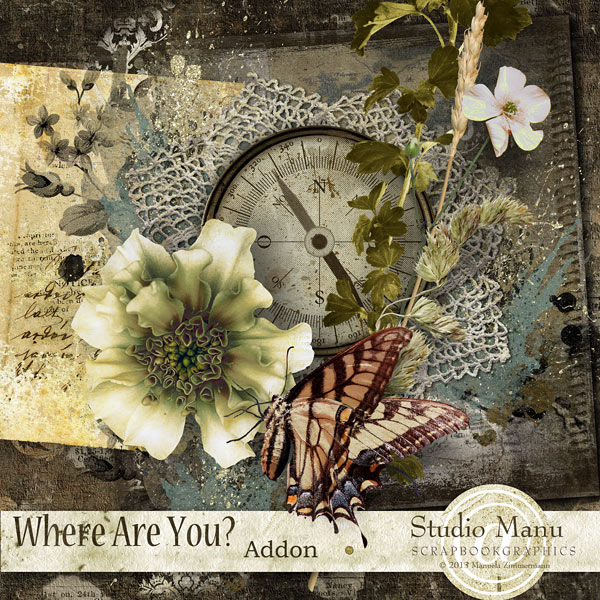 Blog Freebie
Look at this amazing page by Jacqueline: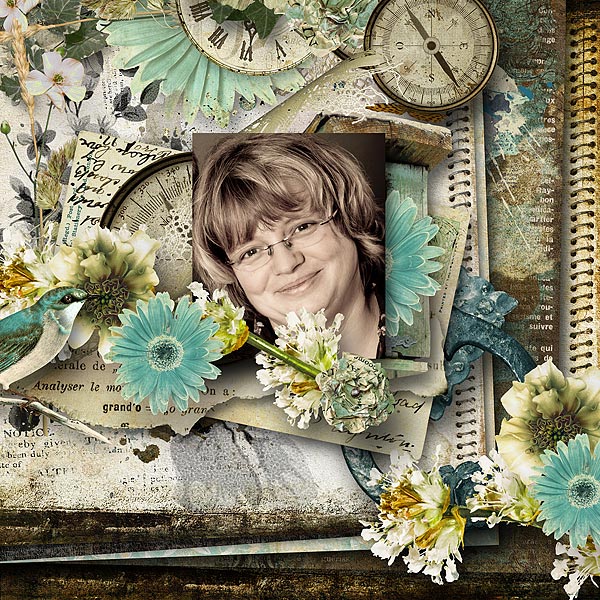 Isn't it just gorgeous? All the clustering and layering … STUNNING!
You can download a Quick Page Freebie of her layout!
Just click the preview or the link below the image!
Thanks so very much to Jacqueline!!!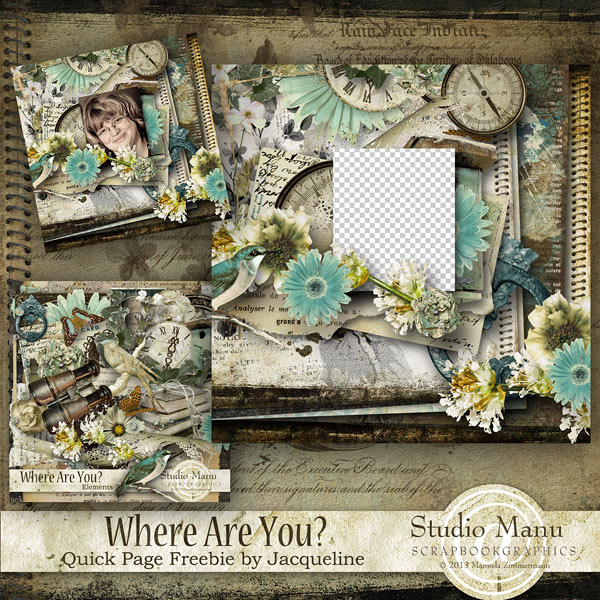 Hope you'll have a wonderful weekend!