Happy Monday and I hope you have a great start into the new week.
Today the sun is shining and it looks a little bit like Spring is knocking on the door.
I'm a bit busy at the moment, so it is a bit quiet here. Our daughter moved out, yes … omg time flies.
It is unbelievable that it is already 20 years ago since I had that little baby girl in my arms.
So I'm currently here and there. I have to explain her the washer, yes she now has to make it herself 😉
The fridge already has a lot of ice at the back panel so I have to tell her that it is not good when the content touches the back of the fridge.
Last time I came there the window was open and the heating on full power. I asked her if she forgot? But no …
she just wanted to let fresh air in but it shouldn't become cold at the same time.
Meanwhile we renovate her room here at home and our youngest will then move in and has his own room then.
So a lot of work, a lot to do but I took the time to make some additional sets to the Olden Days Collection and also
finished a new Commercial Use Pack and a Freebie Word Art Pack is waiting for you here too.
First I made a beautiful set of Page Overlays.
33% off intro sale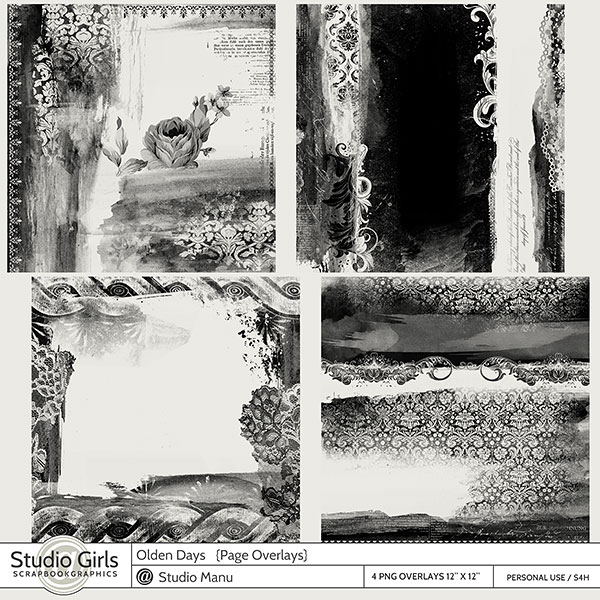 That's a fantastic set of Page Overlays with endless possibilities. Use the blend mode to lay them on your papers and use a color to fit to your project. You can also use existing papers and combine them and make completely your own papers.
Look at the Sample Page I made, it is so much fun to play with them: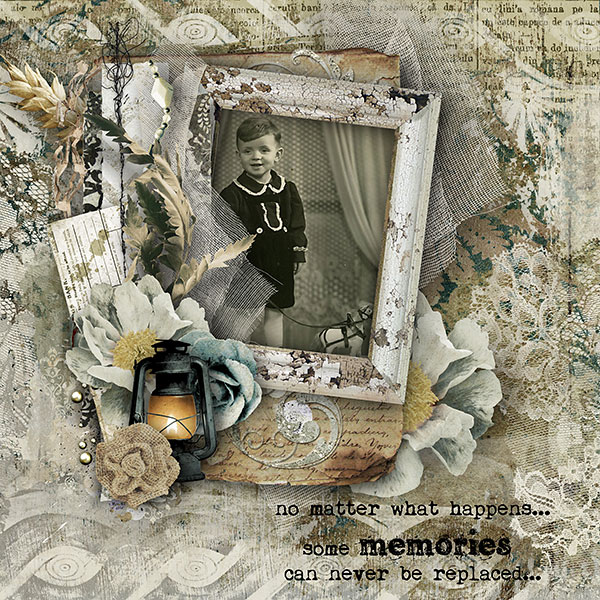 50% off intro sale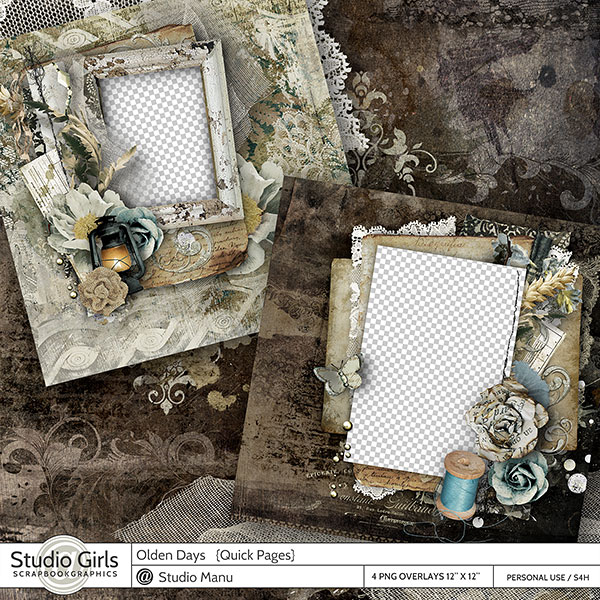 I also created these Quick Pages while i was in scrapping mood and used the Page Overlays too.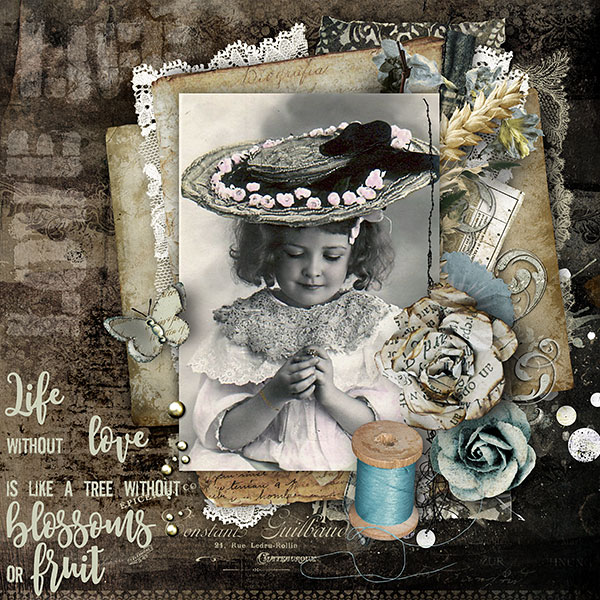 20% off

intro sale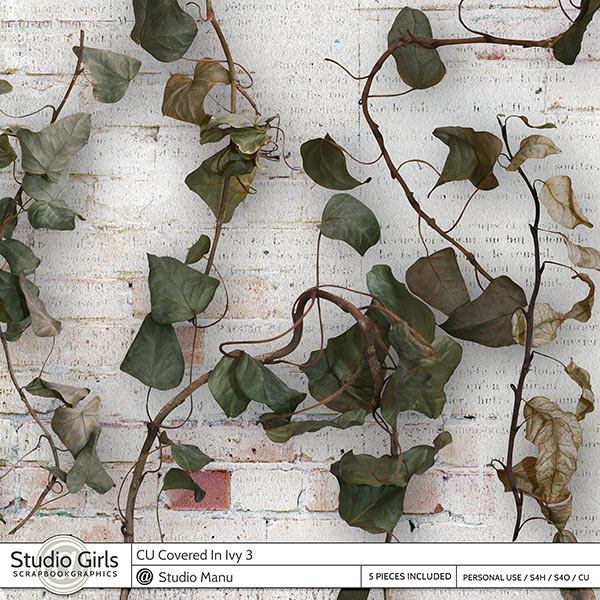 This set can be also used for commercial use.
I always need greenery on my pages, like fern leaves or ivy.
These are dried ivy climbs, guess that happened during our last vacation in October last year.
I came back and saw the disaster (tried to keep them but water didn't help anymore). Anyway, I immediately knew …
these can be fantastic used on my pages (and yours).
Did you know? There is a  CT Call over at SBG!!!
Read on the image how to apply and Good Luck!
So here is today's Blog Freebie.
A wonderful Word Art Pack with 3 Word Art inside + extra words and some accents.
I love these quotes by Khalil Gibran.
Please click the preview or the link below to start download: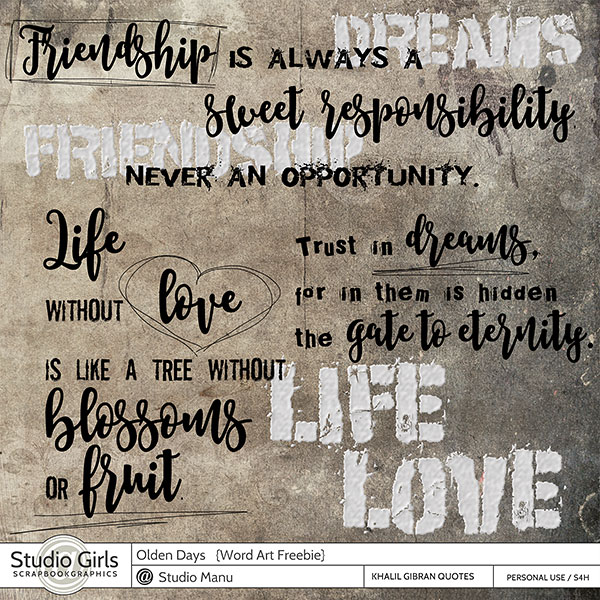 Thank you very much for your visit and reading and hope you have a wonderful (Spring)week.